Flying above it all with 'joyful' Song Bird show for Aberdeen International Comedy Festival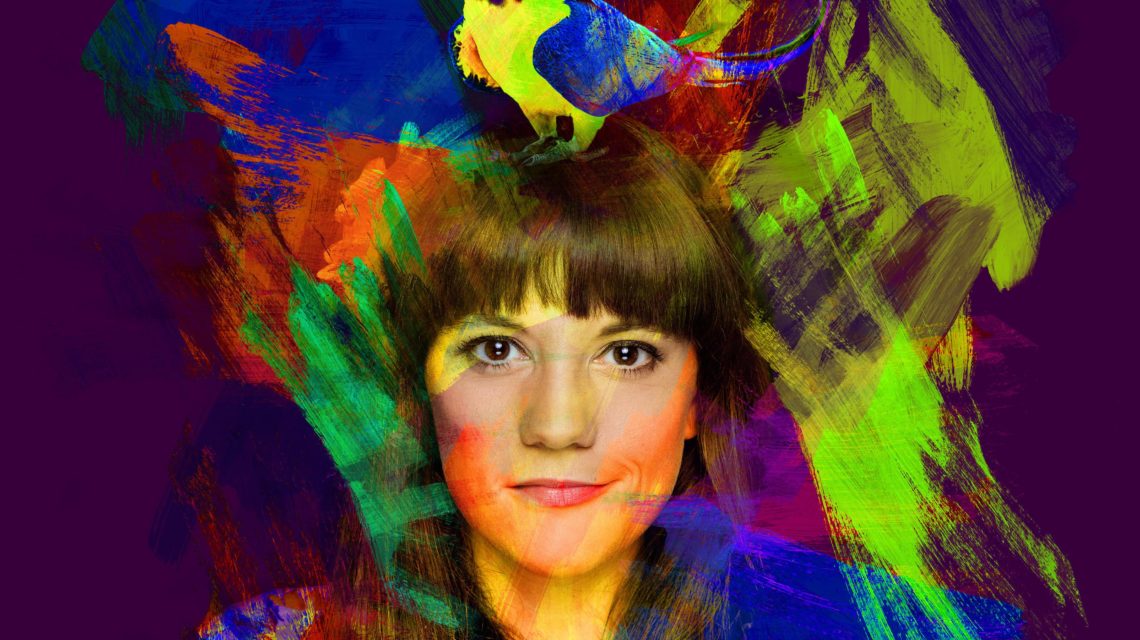 Vikki Stone has done what we all wish we could do… survey the state of politics today and just ignore it.
Which is why the musical comedian's new show, Song Bird, will be a night of escapism during the Aberdeen International Comedy Festival.
"I took one look at the political landscape at the moment and just thought 'no, I'm going to ignore it," she said.
"So this show is one that lots of people can enjoy. It's not particularly heavy or deals with any big topics, it's just fun and silly and joyful.
"I just wanted to create a bit on antithesis to our current turmoil as a nation."
Vikki is renowned for her award-winning blend of comedy songs and stand-up. It's a mix which has led to her being described as the love child of Victoria Wood and Tim Minchin. It's a description which delights her no end.
"There's a very small pool of people who do what I do, who play the piano and write and sing funny songs, so the comparisons are sort of inevitable, but it is incredibly flattering," she said.
London-based Vikki is particularly pleased about the Victoria Wood comparison, as the late comedian was one of her idols growing up.
"I loved her from the sketch point of view and her songs. Bette Midler, I absolutely adored. I liked watching her stuff because she could take you from something really daft to something really quite serious. Her audiences have always allowed her to sing serious songs as well as funny songs, which is a real gift as a performer."
In Song Bird, she also explores another love of hers, novelty songs of the 1980s. And, as you might have guessed from the title, the Birdie Song does indeed feature prominently.
"These are the sort of songs I grew up on. I delve into all those nostalgic tunes from the 80s," said Vikki, who has spent more than a year developing the show with a mix of old songs and new songs.
But she will also be exploring the things in life she finds funny and which, hopefully, strike a chord with her audience too.
"For example, one of the songs is about my mother's drinks cabinet. She is in her early 60s and it's all about the bottles of Baileys that have probably been in there about a decade. When you are writing songs that are personal, you are really hoping that everybody else has had a very similar experience. A lot of it is just guesswork that something you experience is the same as others."
Vikki is touring her show, including the gig at the Carmelite Hotel on Sunday, after a hugely successful month-long run at the Edinburgh Fringe.
It's her first new full show in five years, having been busy with other projects such as presenting the BBC's Proms podcast as well as writing for theatre and performing in other shows.
She finds being on the road gives her more flexibility in her show.
"In Edinburgh you have to keep your eye on time, to be considerate to the next act on," said Vikki. "I was always looking at the clock and trying to work out if I needed to cut anything, if I had gone slower or faster. The nice thing about the tour is it that it's all in. My Fringe show was about 57 minutes and the tour show is coming in at around an hour and seven minutes.
"It's room to breathe, room to mess around, room to be a bit more playful because you haven't got quite as much pressure."
Vikki's background and training was in music – something she finds useful when she's fronting the BBC's Prom podcasts. But it was during her student years she found her talent for comedy.
"When I was at the Royal Academy of Music in London, I was there seriously but found myself gravitating towards wanting to send myself up all the time. That just evolved into writing my first funny song while I was there and it just escalated," she said
And as for whether she's a musician or a comedian, it depends entirely on what she's working on.
"I'm the sort of person that no two weeks are the same and that's just how I like it, really," said Vikki.
"For instance, right now I've just come from a rehearsal because I'm helping to rewrite the High Fidelity musical that was on Broadway and is coming to the UK.
"I also do funny adverts, as well as going out and touring, then I'll do pantomime at Christmas. It's always changing and evolving, so I see myself as whatever the thing in the diary is."
She also has other two other theatre projects she's writing for next year… "although I'm not allowed to say what."
And Vikki does have an ambition she'd love to realise. "I'd like to have a musical on in the West End and if I'm being super ambitious, I'd like to have a musical done on Broadway."
But right now her focus is on touring Song Bird and she's looking forward to being part of the Aberdeen International Comedy Festival.
"I think festivals, whether they be genre-specific like a comedy festival or are just art festivals in general, are important," said Vikki.
"They celebrate not just the art but also the community spaces. You are going into venues that people might not ordinarily go to. You are shining a light on the sort of things going on nationally and internationally as well as giving a fun focus to the city."
Vikki is looking forward to not just performing at the comedy festival, but spending time in Aberdeen as her touring schedule means she has the day off after performing at the Carmelite.
"So I'm going to spend two nights in Aberdeen then head down to Edinburgh. I've just spent a month in Edinburgh, I've seen it. So I thought it would be a nice thing to stay in Aberdeen and see what the city has to offer," she said.
And she hopes the comedy festival audience will enjoy what she has to offer in Song Bird.
"If you want to come and have a fun night out and get away from what's troubling you, be it the things that are troubling the nation or things troubling yourself, come on down and have a laugh," said Vikki.
Vikki Stone: Song Bird is at the Carmelite Hotel on Sunday at 6pm. For tickets visit aberdeencomedyfestival.com