Dory to make a splash as Disney On Ice returns to Aberdeen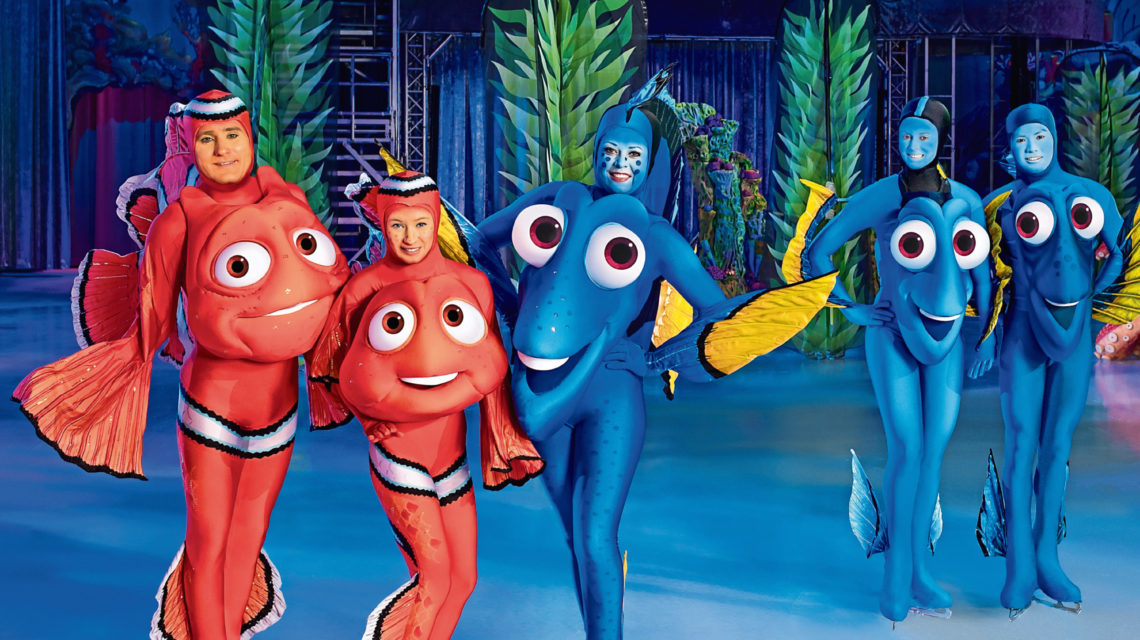 Disney On Ice is skating back to Aberdeen with a packed show of classics – including Finding Dory for the first time.
The hugely popular event will be at the AECC from March 20 to 24 next year and tickets are expected to be in demand when they go on sale to the public from Friday October 12.
Louise Stewart, head of entertainment, exhibitions and marketing for the AECC, said the venue was delighted to be welcoming The Wonderful World Of Disney On Ice.
"These shows are always a magical and colourful treat for families and hugely popular with Disney and skating fans in the north-east," she said.
The spectacular is billed as a medley of classic and modern tales, including The Lion King and Frozen, all hosted by Mickey Mouse and Minnie Mouse as they venture on a treasure-filled journey.
It will feature Pixar's Finding Dory on ice for the first time, and promises to help audiences discover the meaning of family with everyone's favourite forgetful fish.
Producer Nicole Feld said: "What I like best about Disney On Ice is that we are privileged to bring classic and modern Disney and Pixar stories to hometowns around the world live on ice.
"In this production, our amazing creative team chose action-packed stories that really resonate with not only kids today, but with their parents as well.
"The Wonderful World of Disney On Ice has everything from an underwater adventure in Finding Dory to the comedic duo Timon and Pumbaa in The Lion King."
Other highlights will include the Seven Dwarfs marching to Heigh Ho, and the Genie making Aladdin's wishes come true with a spectacular parade.
Audience interaction is a key component to the show and director Patty Vincent focuses on immersing audiences in key segments of the production.
He said: "In The Wonderful World of Disney On Ice, we've created a beautiful moment where an audience member gets to release a lantern with Rapunzel and Flynn at the beginning of I See the Light.
"It's breathtaking to watch, and then Rapunzel and Flynn skate a beautiful duet with the lanterns glowing above them."
The Wonderful World of Disney On Ice aims to bring beloved characters, both classic and new, to life through cutting-edge figure skating, eye-catching costumes and stunning set designs.
It features innovative lighting, thrilling special effects, high-flying jumps and breathtaking skating.
Fans signed up as a priority customer can get pre-sale tickets from tomorrow.