bringing inspector rebus out of the shadows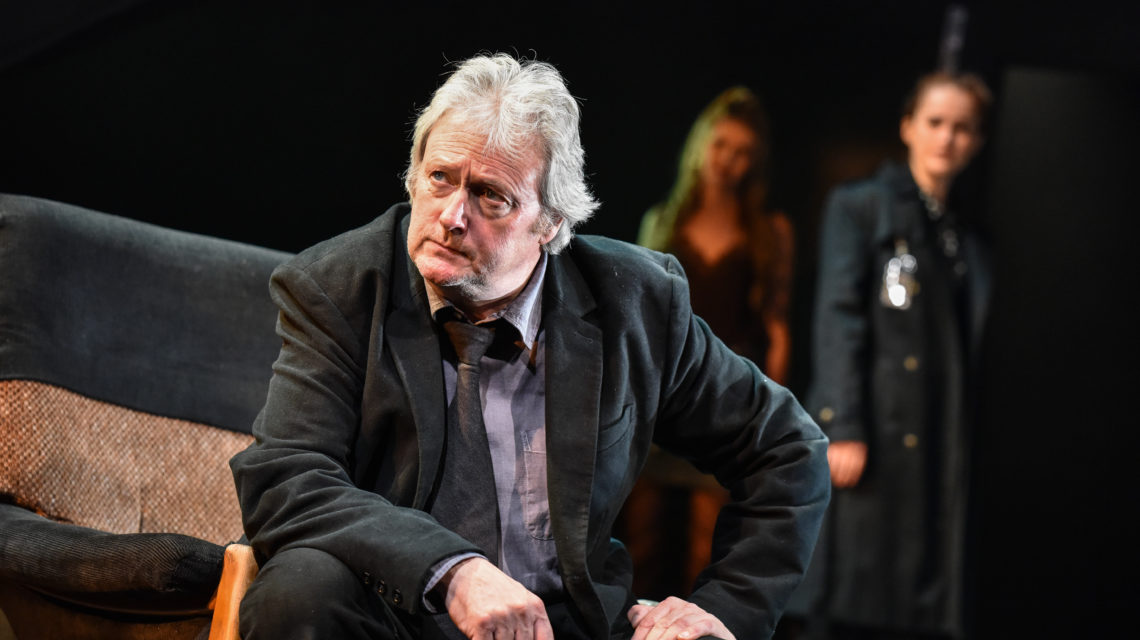 "Contrary to reports, I'm alive and kicking and firing on all cylinders." It's a different answer than you might expect to "How are you?" but Charles Lawson has every reason for saying so.
After all, the actor, best known as Coronation Street's Jim McDonald, collapsed on stage after suffering a mini-stroke on the Edinburgh opening night of Rebus: Long Shadows.
While he's now back on tour in the title role with the show, which arrives at His Majesty's next week, it's clear the experience rattled the seasoned performer.
"It was a terrible shock. Not a lot scares me, but that was an experience I wouldn't recommend," he said.
Charles said he had been under a great deal of pressure for the show – "Rebus is 108 pages of me" – working himself to the point of exhaustion, getting little sleep, in the four weeks of rehearsals before the tour started in Birmingham.
"I almost collapsed in Birmingham and saw a doctor. He asked me how I felt about pulling out. I told him pulling out was not an option I would consider."
Then during the Edinburgh performance Charles went deaf, his vision changed and he started to think his co-star John Stahl, playing Big Ger Cafferty, was "doing the dirty on him" – "I thought, 'Why has he stepped into another play?'"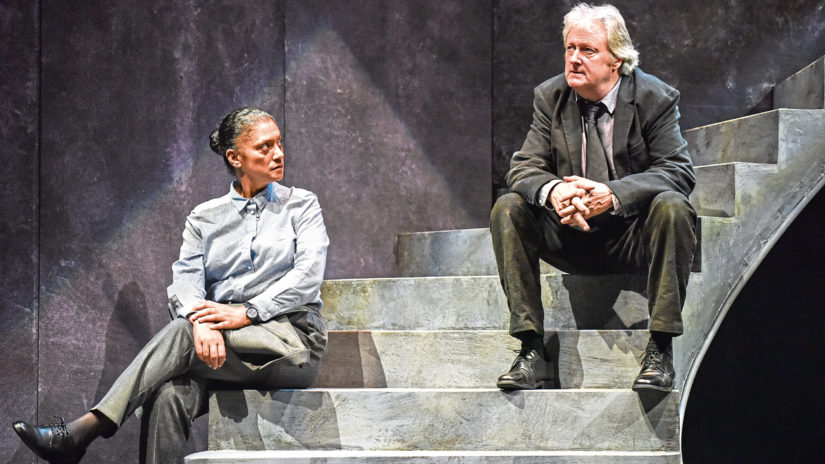 After that he remembers little before he was helped into the wings and back to his dressing room. He was diagnosed the next day as having suffered a TIA, or a mini-stroke. Luckily, there was no permanent damage and he was given medication and permission to go back on stage after 48 hours.
"It happened on the Monday and I was back on stage on the Thursday. Now I've never felt better and haven't looked back since. It's a life-changer, certainly. But I'm a fairly resilient character and I'm fine," said Charles, adding he appreciated the flood of good wishes and is looking forward to Aberdeen.
"I played His Majesty's about seven or eight years ago with my great friend Neil Morrissey in Rain Man. I enjoyed the hospitality of the Prince Of Wales pub round the corner very much and I'm looking forward to seeing them all again."
This time, though, he is playing one of the most iconic characters in crime fiction, Ian Rankin's troubled Edinburgh detective John Rebus.
"I think I was in the fortunate position where I had no preconceptions – apart from the fact the wonderful Ken Stott had played him on the telly," said Charles.
"I had never read any of the books and didn't watch any of the series.
"I was coming to it blank. But I'm an actor – those are the lines, get on and get them done."
He is clearly doing something right – because the creator of Rebus himself is delighted with Charles' portrayal, which the actor forged after working with playwright Rona Munro, who adapted the original story for theatre.
"Ian is absolutely thrilled with Rebus. He feels he has finally fulfilled his dream of creating a three-dimensional character and seeing Rebus on stage. I can't ask for any more praise than that," he said.
And Charles hopes Aberdeen audiences will also enjoy the play – in which a retired Rebus finds the shadows of his former life, friends and adversaries return to haunt him.
"It goes rip-roaring along. It's a great evening out," said Charles, adding that it's just the right length to enjoy and still be in the pub by 10pm.
"There's nothing worse than going to something that's four hours long. That would drive me nuts. I don't go to the theatre anyway – I would rather go to supper or dinner with someone. But Rebus is something I would go and see because it's just an hour and 40 minutes – who would want to go and see King Lear for four hours?"
That said, Charles is delighted Rebus has been pulling in audiences willing to part with their money to enjoy a drama as opposed to yet another musical.
"In this day and age, audiences are so used to musicals and light entertainment that if they have a choice between a straight play like Rebus: Long Shadows or a few famous TV stars in Calendar Girls, you can be up against it. If you get all these celebrities, for want of a better word, in a play then people are going to go there.
"But the audiences we get (for Rebus) are very appreciative and enjoy themselves thoroughly – and that's because it's a very good play. It's a simple as that."
So, does that mean that Charles – surely one of the most recognisable faces on television – doesn't see himself as a celebrity?
"I'm an actor who has done very well. I don't do I'm A Celebrity Mow My Lawn, or I'm A Celebrity whatever. I've been asked go into the jungle three or four times, but I'm not interested. I'm an actor who has had a good career," he said. "Acting is not the game it was. Now everyone just wants to be famous."
He will be appearing on the small screen again soon, turning up in ITV's crime drama Dark Heart.
"It's a small part, but I've never played a dodgy priest before…"
So what is he doing immediately after the Rebus tour?
"I'm putting dogs in the back of the Range Rover and Debbie (his wife) and I are driving up to the Ardnamurchan peninsula for a week then going to Belfast for a week. We will just be chilling out."
Rebus: Long Shadows is at HMT from Monday to Saturday next week.