Whisky expert Cherry Faurie discusses exclusivity of Aberdeenshire's Deeside Distillery's rare spirit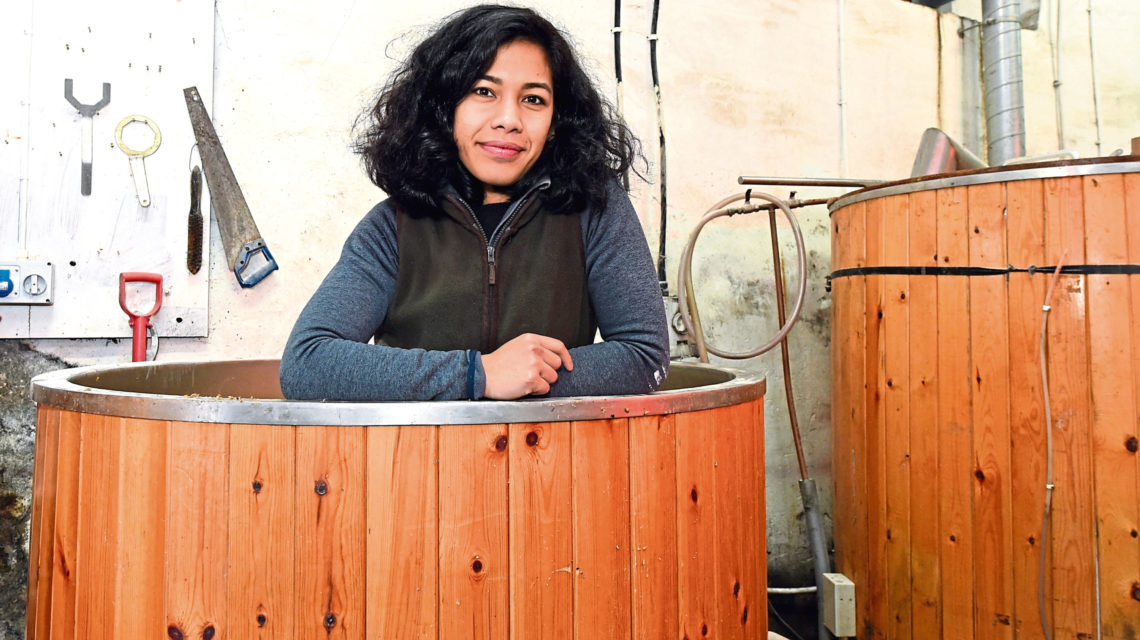 Taking inspiration from the rich heritage of Royal Deeside, Deeside Distillery has made history by producing the first whisky in the area for more than 200 years.
Currently standing as one of the only independent distilleries in the north-east and soon to become a ghost distillery – one that is no longer in use, making their whiskies highly sought-after – whisky investors are in for a rare treat if they get their hands on one of these limited edition casks.
The expert team behind Deeside Distillery based near Banchory has worked tirelessly for 18 months – from late 2017 onwards – to perfect their first single malt whisky.
Utilising their extensive industry experience, co-owners Mike Bain and Liam Pennycook, and whisky enthusiast Cherry Faurie, have developed a product which they describe as both "unique" and "exceptional".
The home of Devil's Point Rum and Still River Gin, the innovative distillery has produced 100 casks of single malt – fermented in the brewery's existing tanks and distilled in a 600-litre copper pot still – with just 88 being released for sale last year.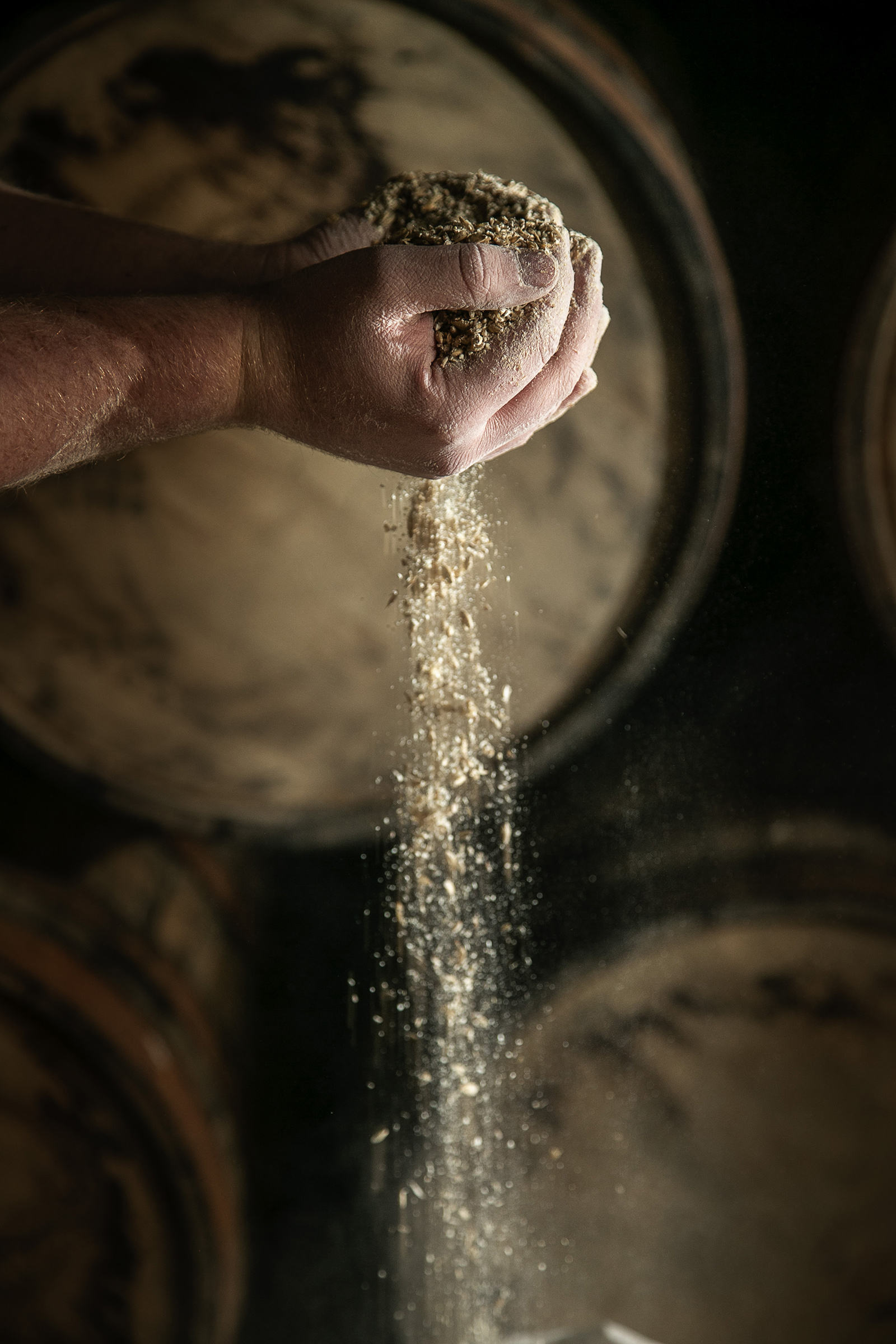 The casks' special ingredients comprise local, golden barleys and crystal-clear Deeside water, meaning that the product manages to truly evoke the history of the region.
The limited-edition casks – which are priced at £7,500 each and known as the Founders' Collective – are now down to their last few, and will each be matured until 2029.
But rest assured, whisky ambassador turned distiller Cherry Faurie has said there is much more to come from the ever-evolving brand.
"Due to our current premises being too small to expand, we decided to release a very limited number of casks to the market – our Founders' Collective," she explained.
"We will then finish production of our 100 casks in February, becoming a ghost distillery which will have only ever made 100 casks in its lifetime.
"To make whisky, you first start with producing beer or a beer wash. So, with the team's backgrounds in brewing, this gave us an advantage in being able to produce something exceptional.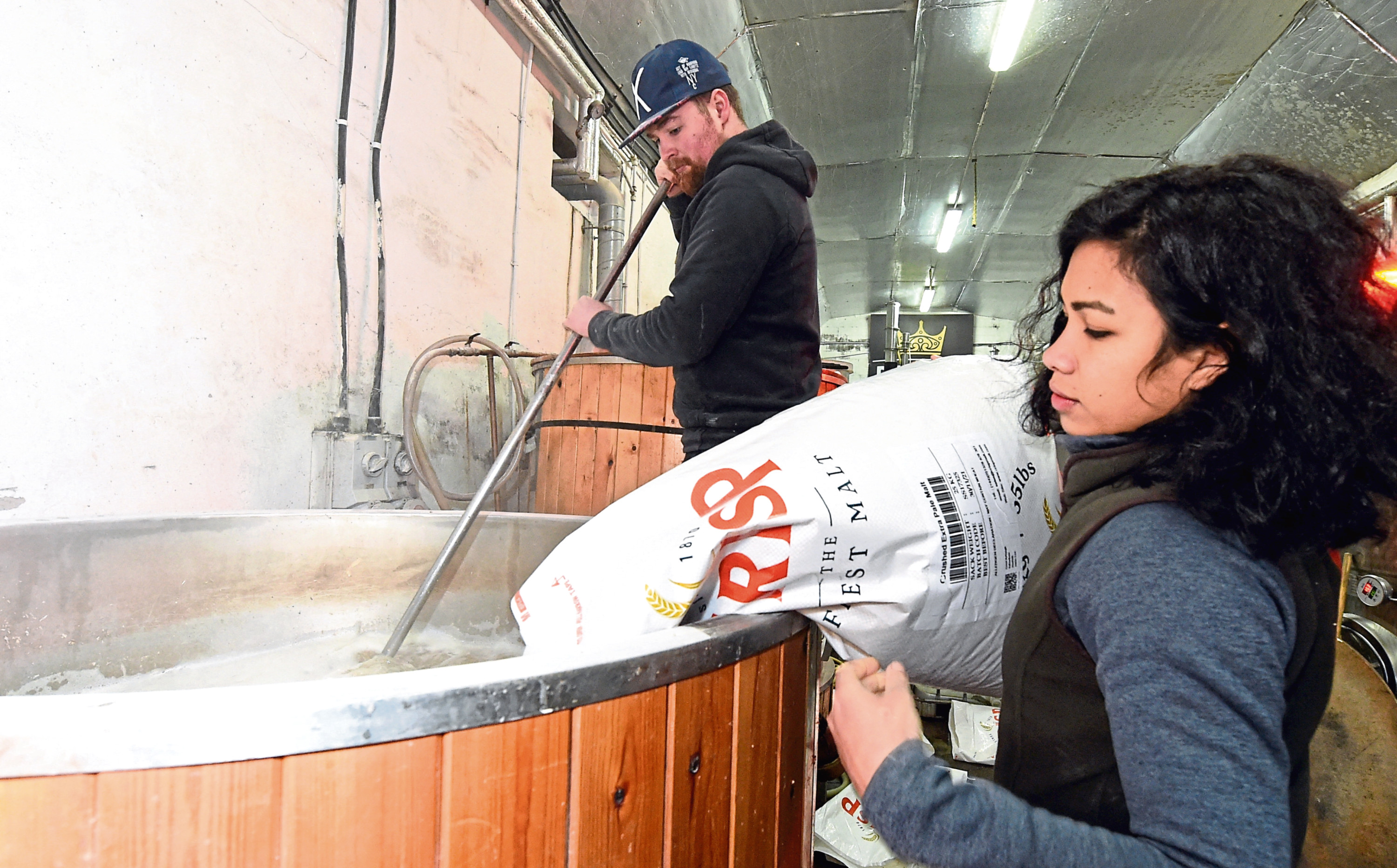 "We took almost 18 months experimenting with mash recipes and fast-aging in octaves in order to create a flavour profile we were all happy with.
"Our first experimental spirit was made in June 2017. "When we came to decide on the recipe for the single malt in February 2019, all the casks were sampled, and the spirit from those distilled in December 2017 really stood out.
"It has been fantastic to allow interested cask buyers the opportunity to sample this spirit to really see what it may taste like in years to come.
"This is testament to us – being down to our last few casks available."
The hand-selected casks used to create the Founders' Collective expressions were numbered one to 88 and are available in 200-litre ex-bourbon or 250-litre ex-oloroso casks.
Depending on strength, approximately 250 bottles are expected from each cask, with Cherry describing the spirit as the "whisky beast of Banchory".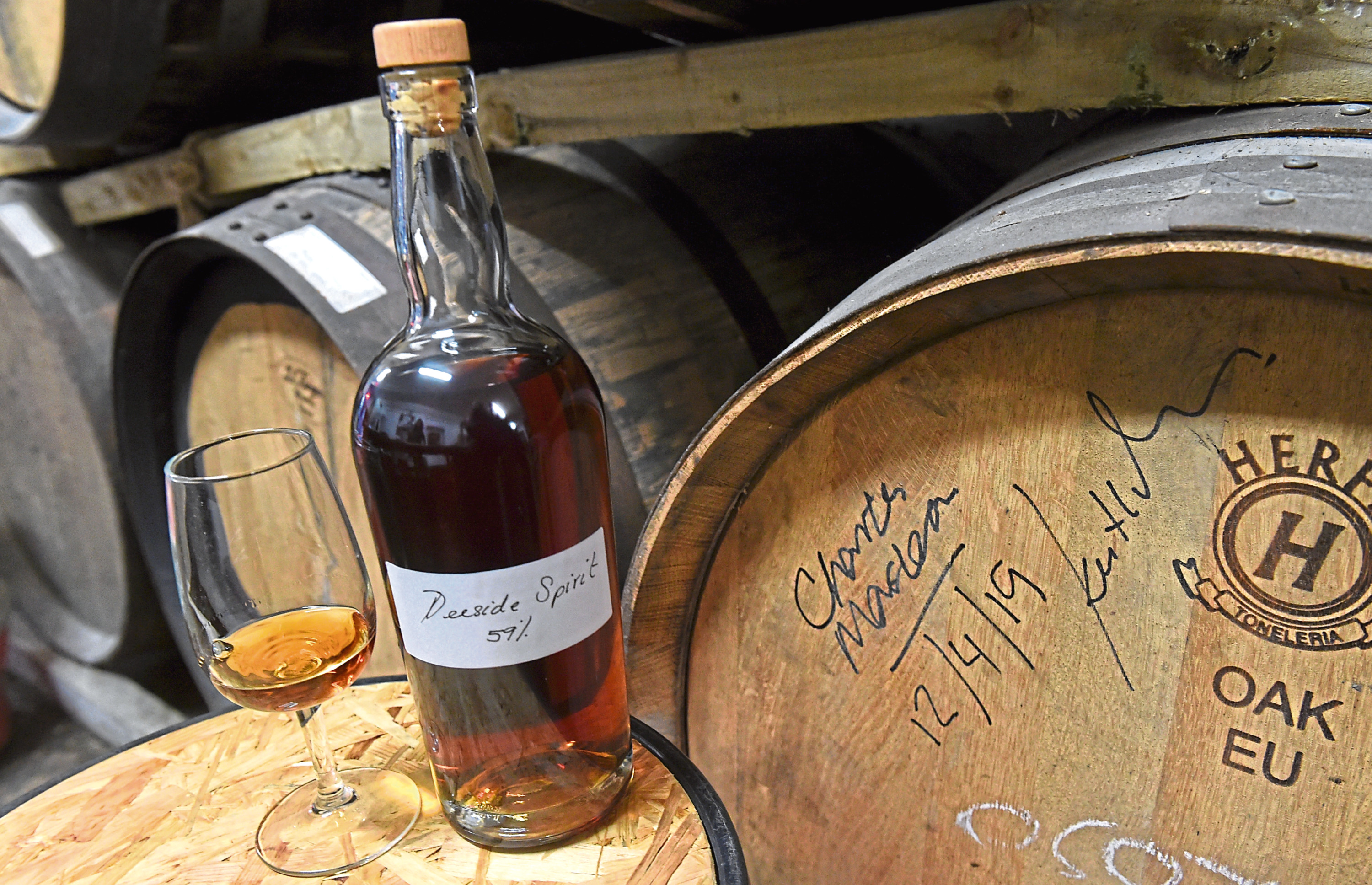 She added: "Our spirit has been matured in European oak sherry casks.
"The whisky is of a young age but incredibly smooth and complex. It also has an amazing mouth feel.
"There are aromas of toffee, fudge and orange peels, and it is sweetened with nutmeg spice on the palate. "As for the finish, this is long and warming.
"I love doing blind tastings with our product against older whisky, as people are blown away by its complexity at such a young age.
"For those reasons, I would recommend it to whisky enthusiasts, as well as those wanting to get into whisky for a viable and lucrative investment.
"Not only will you have an investment in an incredible product, but it is tangible and palpable.
"It's a win-win in my eyes!"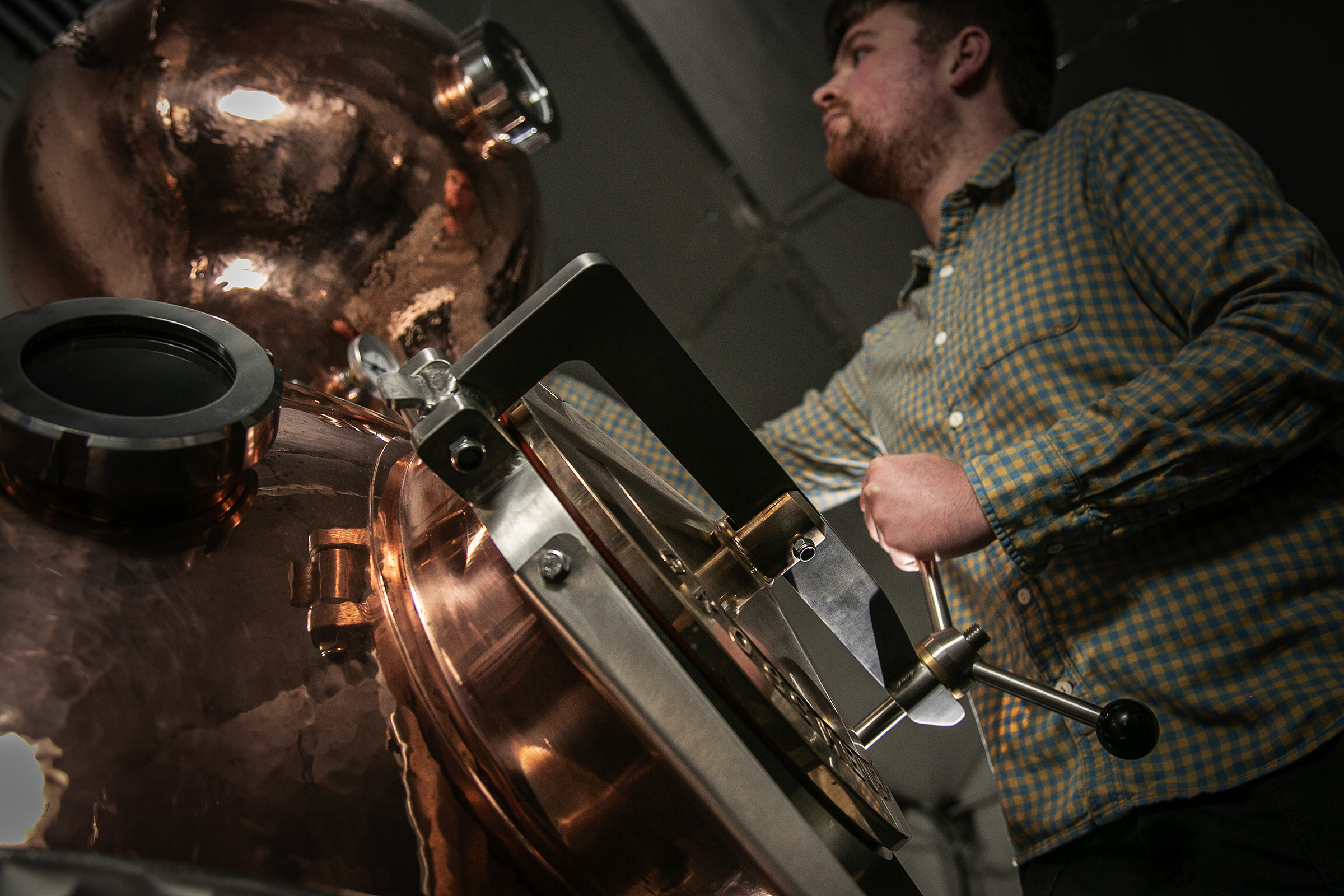 Cherry has built up her own experience over the past 14 years, since acquiring a great admiration for Scotland. From becoming brand ambassador for Islay-based Kilchoman Distillery focusing in the French market, to working as the first whisky ambassador at Sandman Signature Aberdeen Hotel and developing its Freedom An' Whisky Bar, she said that Deeside has enhanced her love for the spirit even further.
"I love being part of a small team, striving towards producing premium spirits to share with others," Cherry added.
"The change of my role from whisky ambassador to distiller has been another step to further appreciate whisky.
"It drives my passion for the uisge beatha (water of life) even more.
"One of the main aspects I admire most about Deeside is that it uses the mashing process, which involes standing over an open mash tun and stirring the product yourself. There aren't many other distilleries that continue with the tradition of hand-mashing as it is laborious, making our distillery something quite special."
Speaking of the process, the premium spirit only uses waters from the ancient springs of the Pannanich Wells which is said to be one of the purest and healthiest mineral waters in the world.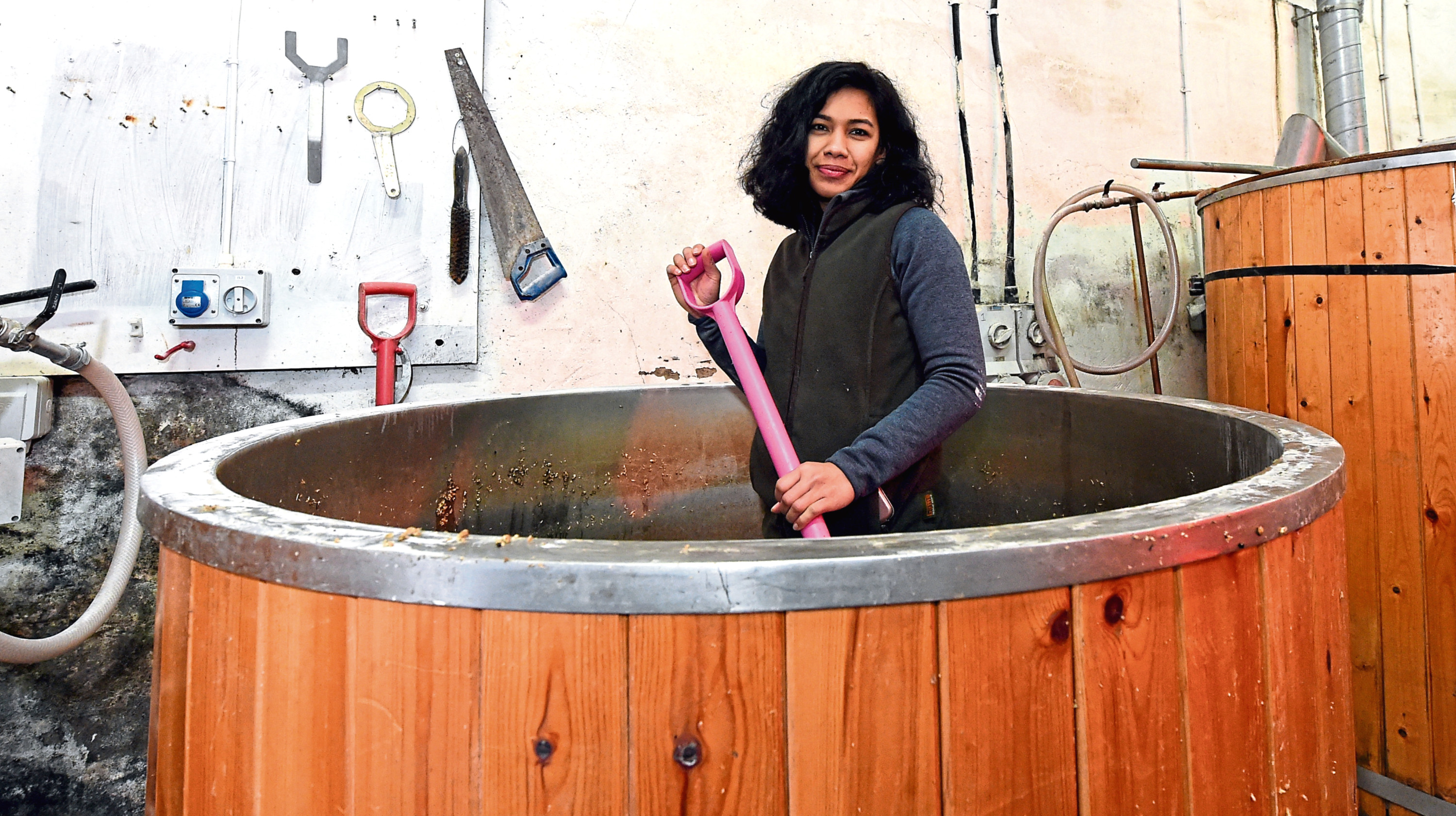 "Once the mash is done, it is time to charge the still and get it running," Cherry said.
"Being a craft distillery, it's great to be able to have the time to ensure that we produce the very best quality spirit.
"This involves tasting during the distillation process to obtain our cut points.
"Once we collect our spirit, they will then be filled into casks to mature.
"Another unique element to Deeside is that we only use Deeside Mineral Water to reduce our spirit before it's added to the casks. The team and I believe that this makes a huge difference in the maturation of our spirit.
"As well as the daily activities at the distillery, we are very excited to be releasing some of our own independent bottlings, which I have also been involved in. I love my job and the team that I am with. We all pitch in together and have a great relationship."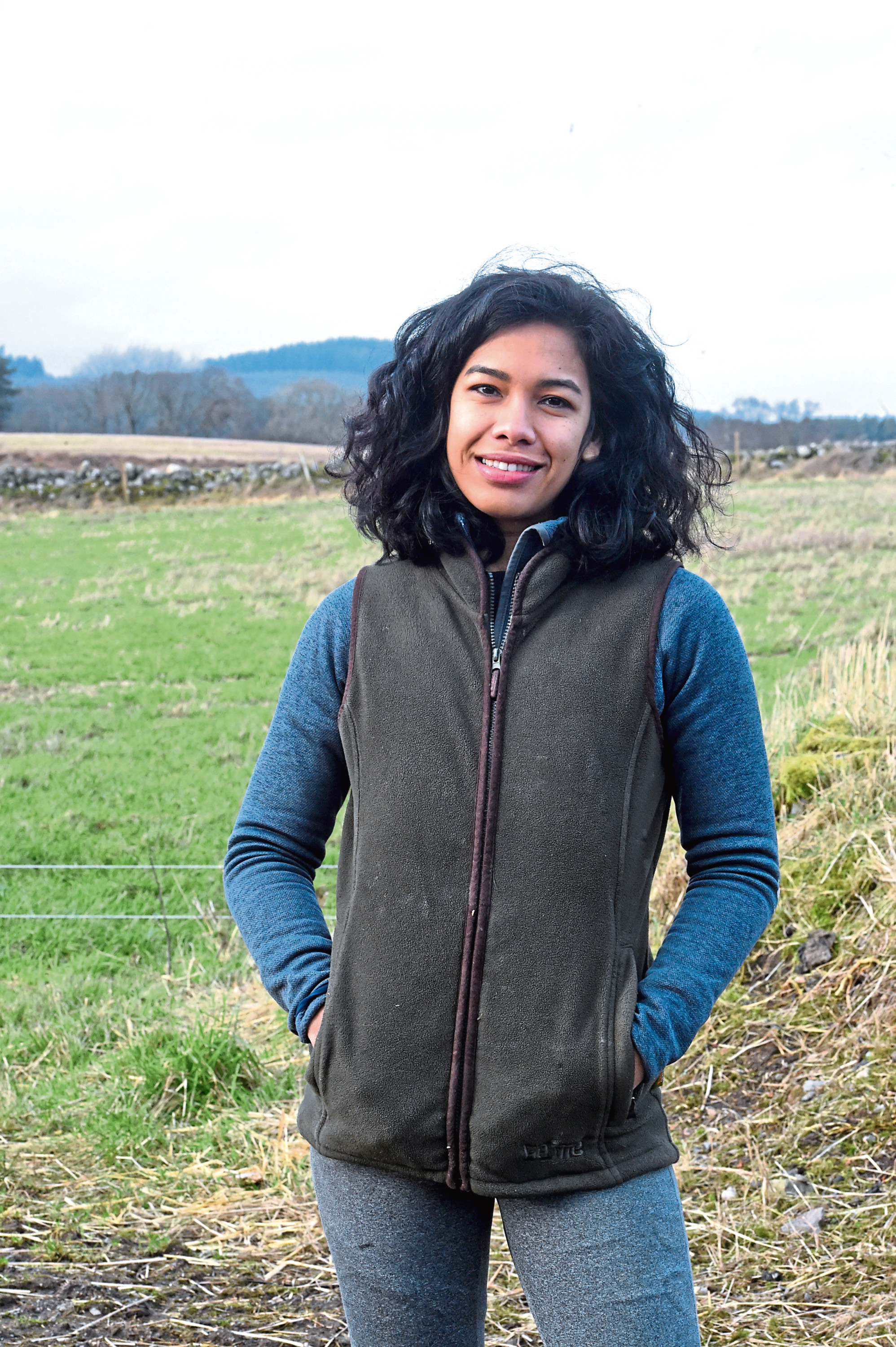 With an impending move to larger premises in the near future, Deeside's production will cease as of next month. But with plans in place to begin constructing the new distillery – capable of producing up to one million litres of spirit per year – we are sure to see a lot more from the ever-evolving Deeside brand.
Cherry said: "It has been a massive learning curve for me at Deeside Distillery. I have enjoyed every moment of it, and will continue to do so as we begin to expand and to evolve. It's amazing to be part of such an interesting project with a great team. And it has certainly been a big change from my ambassadorial work, as I have now traded in my heels for wellies!
"The brand has some exciting new projects in the pipeline, so I'm looking forward to what's to come for us."
Visit deesidedistillery.net for more information