Where to spot top vegan food ranges in north-east supermarkets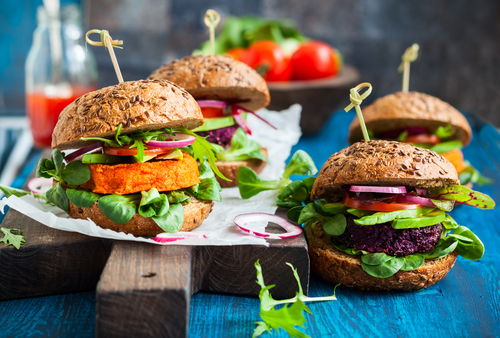 With the number of shoppers opting for vegan products on the rise, supermarkets across the globe have launched more plant-based ranges than ever before.
From meat-free burgers to vegan steak bakes, to no-egg fried rice and a range of desserts, shelves are oozing with delicious vegan treats that are sure to satisfy your taste buds.
If you're looking to cook up a storm in the kitchen, impress friends and family with some of these vegan products available in the north-east below.
Marks & Spencer
To view the full list of Marks & Spencer stores in the north-east, click here.
Co-0p
For the Co-op store finder, click here.
Tesco
Find a Tesco store near you by clicking here.
ASDA
To find your nearest Asda store, click here.
Morrisons
Other offerings in the Morrisons range include vegan chicken-style skewers, Mexican-style vegetable tartlets and apple strudel.
Click here to find a Morrisons store near you.
Sainsbury's
Sainsbury's Plant Pioneers range also features a variety of plant burgers and meat-free mince.
A full list of Sainsbury's stores can be found here.
Aldi
To find your nearest Aldi, click here.
For more Veganuary features, click here.