Watch: Calum Richardson of The Bay Fish & Chips make lobster and chips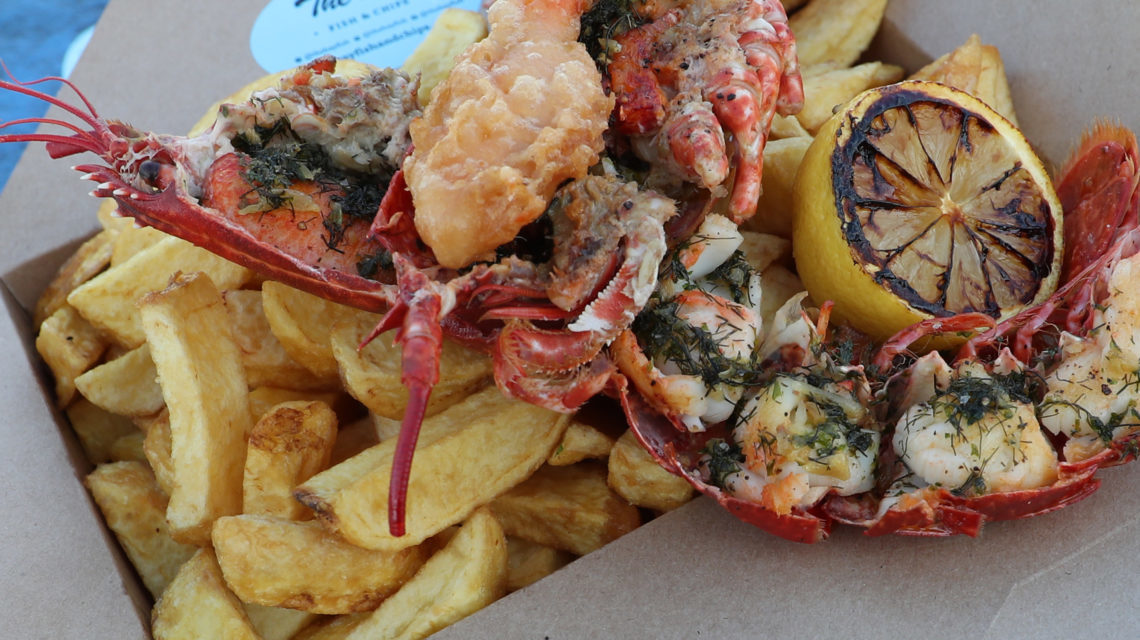 As Seafood Week comes to an end this Friday, Calum Richardson owner of the award-winning Bay Fish & Chips, shows us how to make one of his most popular dishes – local lobster and chips.
Based in Stonehaven, the Bay Fish & Chips was listed as one of the UK's top entries in Lonely Planet's Ultimate Eat List. Calum prides himself on sustainability and is backing Seafish's annual campaign for the national week.
He said: "Seafood Week is such a great opportunity to raise awareness of the importance of eating local, sustainable fish and seafood.
"I think it's a shocking statistic from Seafish that two thirds of the population aren't eating enough fish. We are increasingly looking for convenience cooking at home and seafood really is the ultimate fast food! It's super easy to prepare, but there seems to be a lack of understanding on how to purchase and prepare seafood so Seafish's work to offer advice and make it more accessible is really important.
"The lobster I've cooked up is from just outside my door and I wanted to champion our amazing Scottish produce while also encouraging people to try something new at home."
Ingredients
1 lobster per person (approximately 400g)
125g butter
5 cloves of garlic
Handful of chopped parsley, wild fennel or tarragon
Your choice of potatoes to serve
Salt and pepper
Method
1.    Chop the herbs and garlic cloves and mix together with the butter.
2.    Bring a large pan of heavily salted water to the boil and add the lobster.
3.    Boil for four minutes before taking out and cooling on ice. Note that it's really important to use ice and not ice water because this can take away the flavour from the lobster.
4.    Once cooled, split the lobsters in half lengthways using a sharp knife.
5.    Remove the meat from the body and claws and chop up before putting back in the shells.
6.    Cover with the garlic and herb butter and grill for four minutes.
7.    Serve with your choice of homemade chips or sautéed potatoes.