Food review: Warm welcome and outstanding food make for a winning combination at Aberdeen's No.10 Bar & Restaurant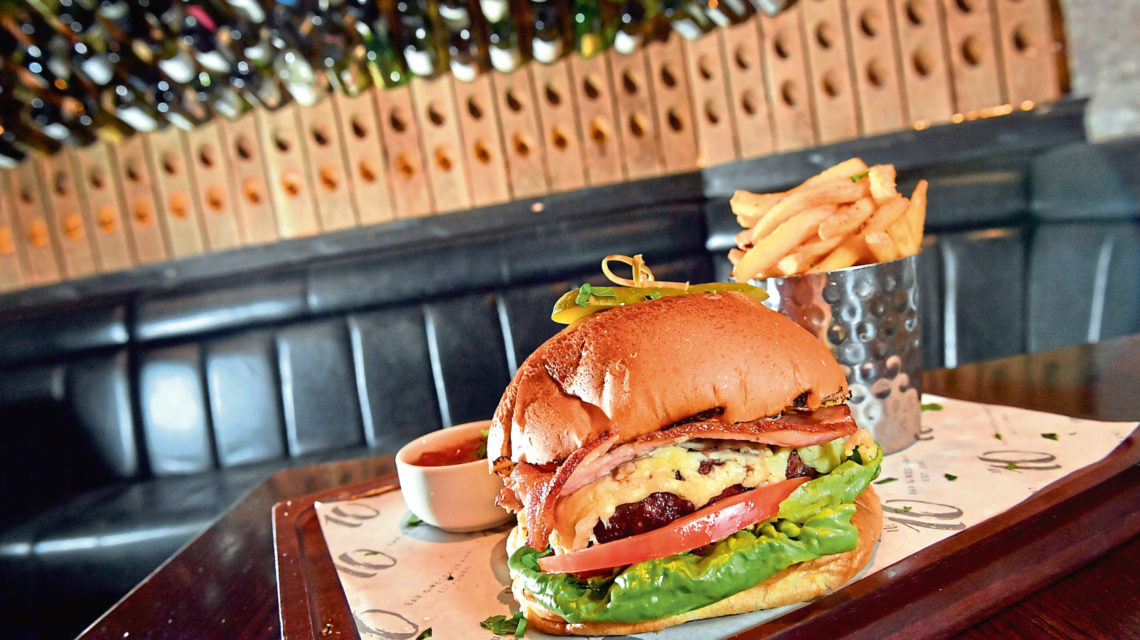 It has been a strange time for the hospitality trade recently.
With continuously changing restrictions being updated almost on a bi-weekly basis, it can be hard to keep up with what you can and can't do, never mind understand what time the restaurant closes and if you can even get a drink in it.
A few weeks ago I was craving a meal out, having not been gallivanting as much as usual. This wasn't out of any lack of desire, but purely from being unable to pin down my friends – well, friend, since we can only meet up with one household.
So, I was delighted when my boyfriend's brother came to town for work, which meant I could finally get a wee dinner date in.
My go-to had been No.10 Bar & Restaurant's al fresco dining terrace concept (which is now apres ski-themed).
Since it hadn't been open earlier in the week when I was looking to book, I decided that inside would do just as well.
As he had not been before, I was excited for my new dining partner to experience it. I've always had a pleasant time at No.10 – whether it be for drinks with my girlfriends, dinner with my boyfriend, or coffee and a roll with my sister – so I was hoping he would share my enthusiasm for the venue.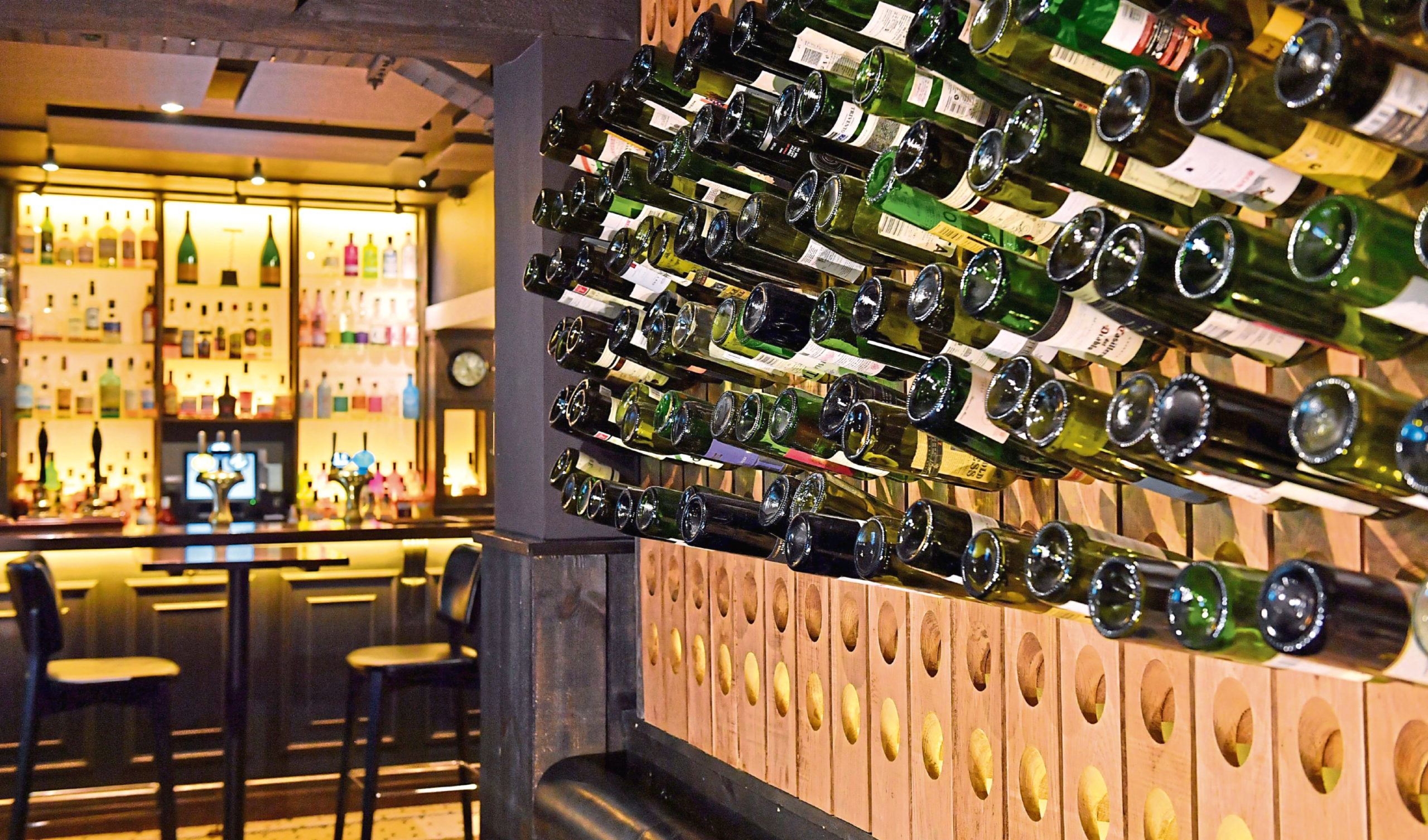 I arrived bang on 6pm, the time I'd booked the table for. Popping down the stairs to the basement-level venue, I put my mask on and made my way to the entrance desk.
A smiling member of staff was on hand to greet me.
I'd left my details when booking so confirmed everything with her, and was shown to our table.
She placed our laminated menus on the table and left a laminated information leaflet, too.
She also talked me through the venue's one-way socially-distanced route to the toilets.
My date soon arrived and was seated opposite me, since we were from two households.
We ordered our drinks – two pints of Diet Coke – and listened to our server rattle off the well-rehearsed specials.
Having not been out in a while, one of my ultimate favourites immediately jumped out at me – fish and chips.
Eyeing up the chargrilled chicken satay and the butternut squash madras, I crumbled under the pressure when our server arrived with our drinks and went with what I know best.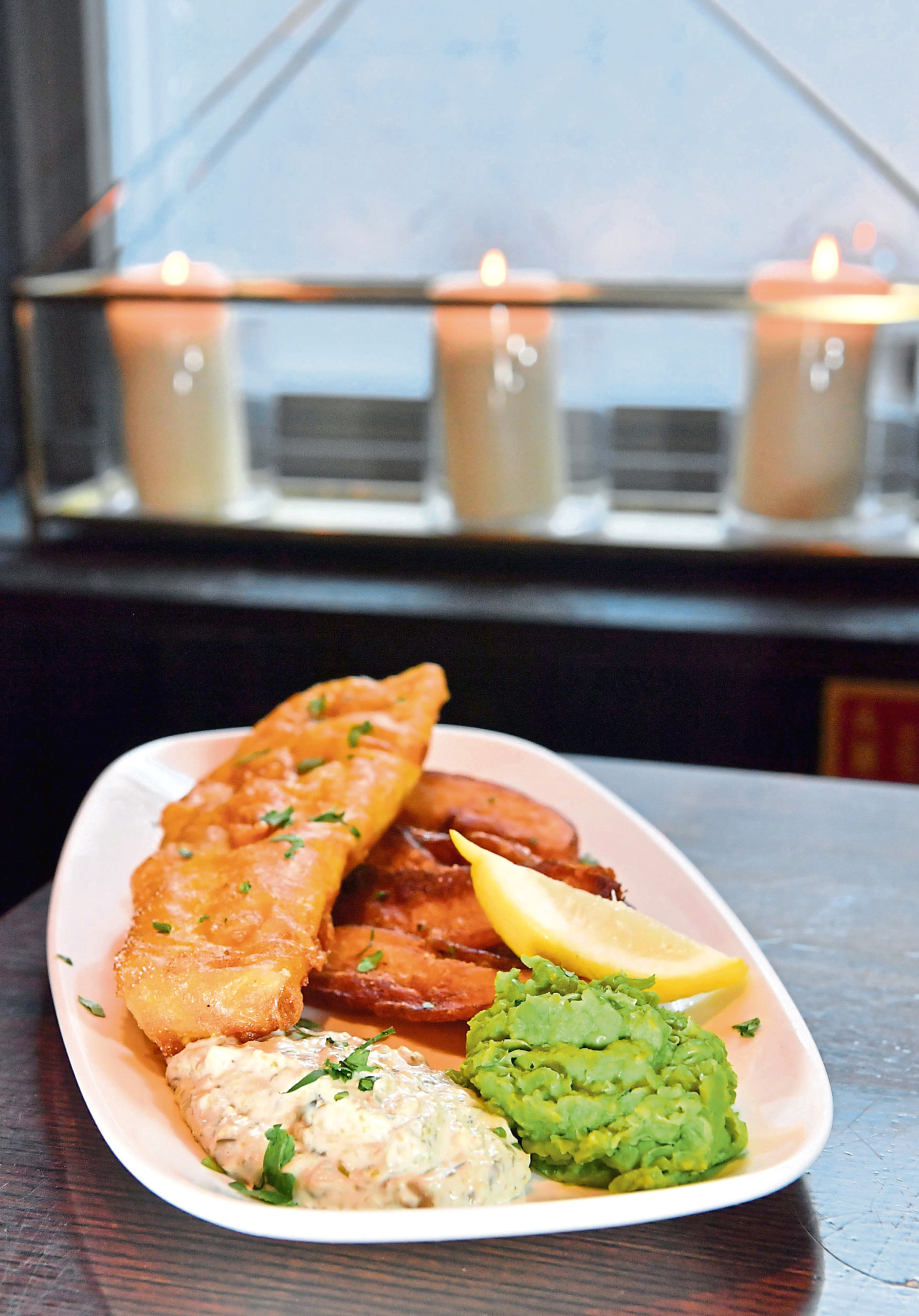 ---
The Food
---
My dining companion for the night had been looking for a burger that would make up for the poorly executed one he'd had elsewhere a week earlier, and was hoping the Highland steak burger would hit the spot.
Chatting away, it didn't seem to be long until our server returned with two big plates in hand.
From the look on his face, I could tell my dining partner was impressed by the massive beef patty.
I was equally impressed with my crispy battered fish.
I cut into the large portion of locally caught and landed haddock, my knife gliding through it with little puffs of steam evaporating into the air.
Beautifully moist inside, the fish was incredibly tender. The slightly crunchy beer batter was perfectly golden. Both melted in my mouth and were delicious.
I splashed vinegar on top of the fish and chips, and let it drizzle down.
Stacked along the plate in a perfectly uniformed line, the thick hand-cut chips were thick and fluffy. There were around seven of them, and each was as good as the last. Not too greasy, the potato skin was slightly tough, giving a nice chewiness.
Also on the plate was a spoonful of mushy peas and a fragrant, thick and chunky tartare sauce which was lovely.
There was a wedge of lemon for squeezing over the fish, too.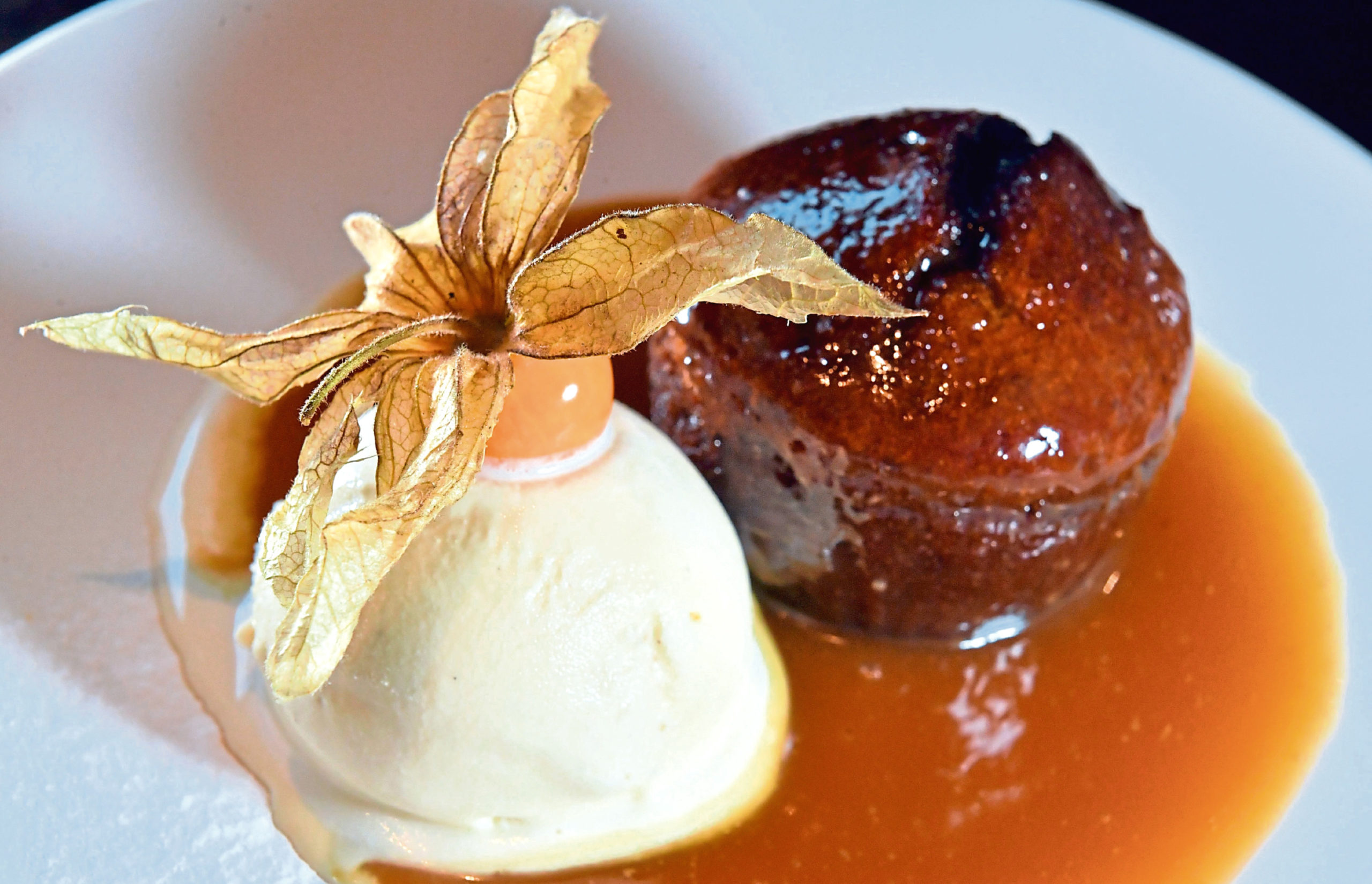 My boyfriend's brother's burger was proving a hit, too, as every time I looked up from my plate he would have it cradled in his hands.
The big, thick beef burger patty was smothered by a soft brioche bun.
It looked so beautifully glazed on top that I wanted to ask him for a piece, but realised the days of different households sharing food were long gone.
The burger came stacked with salad and pierced with a cocktail stick, with a gherkin on top. Molten cheddar had been finished on the grill on top of the burger and, along with crisp bacon, really made it a mouthful to savour.
His burger came served with a small side salad of rocket and lettuce, which was topped with a vinaigrette, and a bowl of tasty crisp French fries he had salted for some extra seasoning.
As if our mains weren't enough, we took the liberty of ordering desserts when our server returned to retrieve the plates.
Although the restaurant was now nearly at full capacity (diners had been arriving throughout our main course), we were both impressed with how well they turned around the desserts in around 10 minutes.
He had opted for the sticky toffee pudding with butterscotch sauce and vanilla ice cream.
I tried out the vanilla cheesecake with lemon syrup and raspberry sorbet, topped with a brandy snap tuille.
The sticky toffee pudding was soaked in the rich, sweet sauce and the high-quality vanilla ice cream wasn't overly sweet which helped balance out the intense yet moreish sauce.
I wanted to stick my spoon in to get some for myself, but Covid-19 is having none of that.
The large slab of vanilla cheesecake boasted a thinner biscuit bottom, with lots of cheesecake on top.
It was a big eat, and the raspberry sorbet really helped break it down, as I feel it would have been a little too rich on its own.
The lemon syrup also helped balance out sweet and savoury, bringing some acidity into the mix, and the tuille added that much-loved crunch it should always have.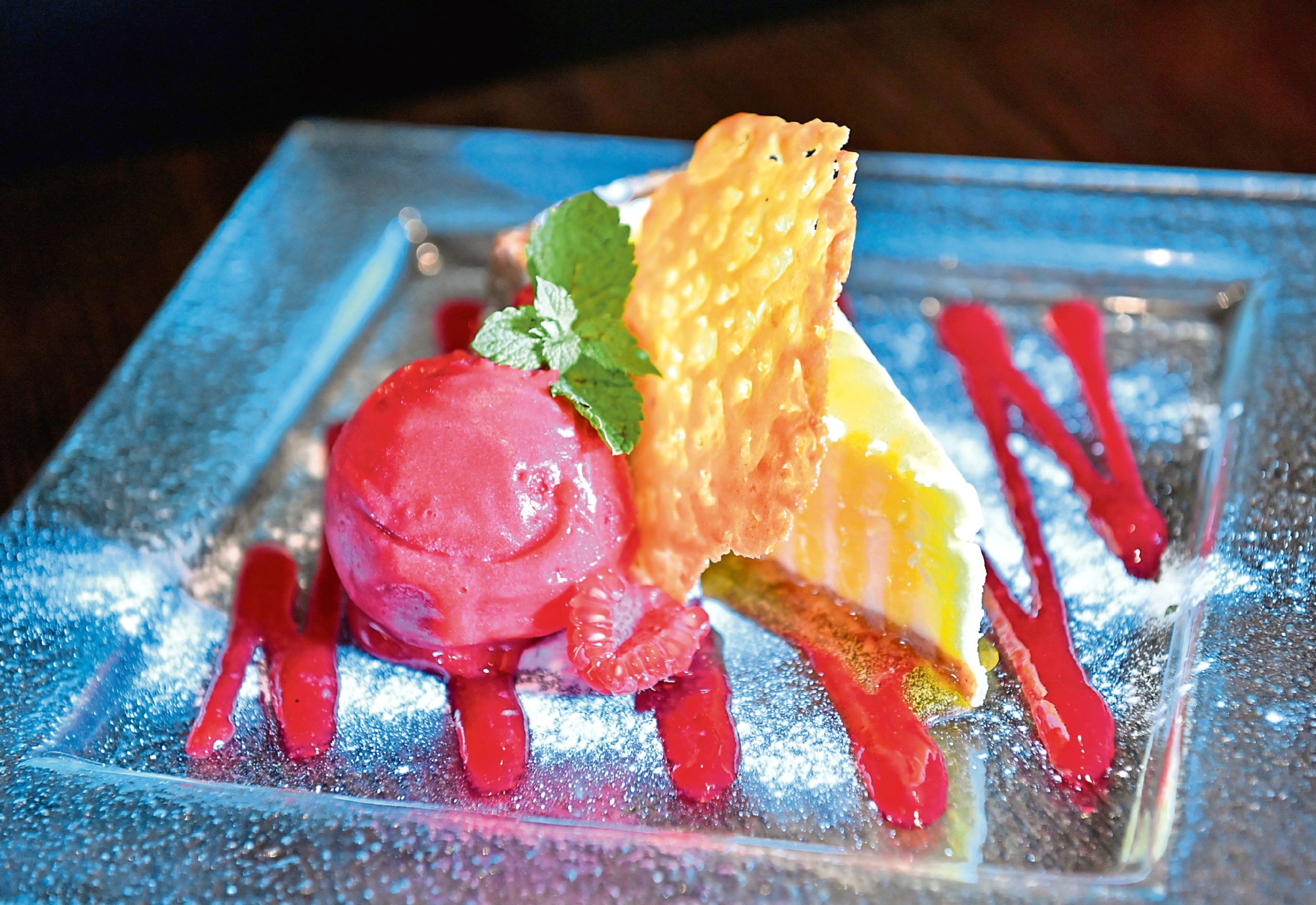 ---
The Verdict
---
No.10 Bar & Restaurant has worked hard over the past few months to perfect its service in making customers feel safe and right at home.
In addition to its outside terrace, you can enjoy a range of dishes from a new autumn menu packed with seasonal delicacies.
From the warm welcome to the outstanding food, it was just as good as I remembered. If you're looking for cosy, comfort food that is going to make you feel better, No.10 is the place to go.
---
Price: £54.00
Address: 10 Queens Terrace, Aberdeen, AB10 1XL