University principal to step up for Aberdeen's Torcher Parade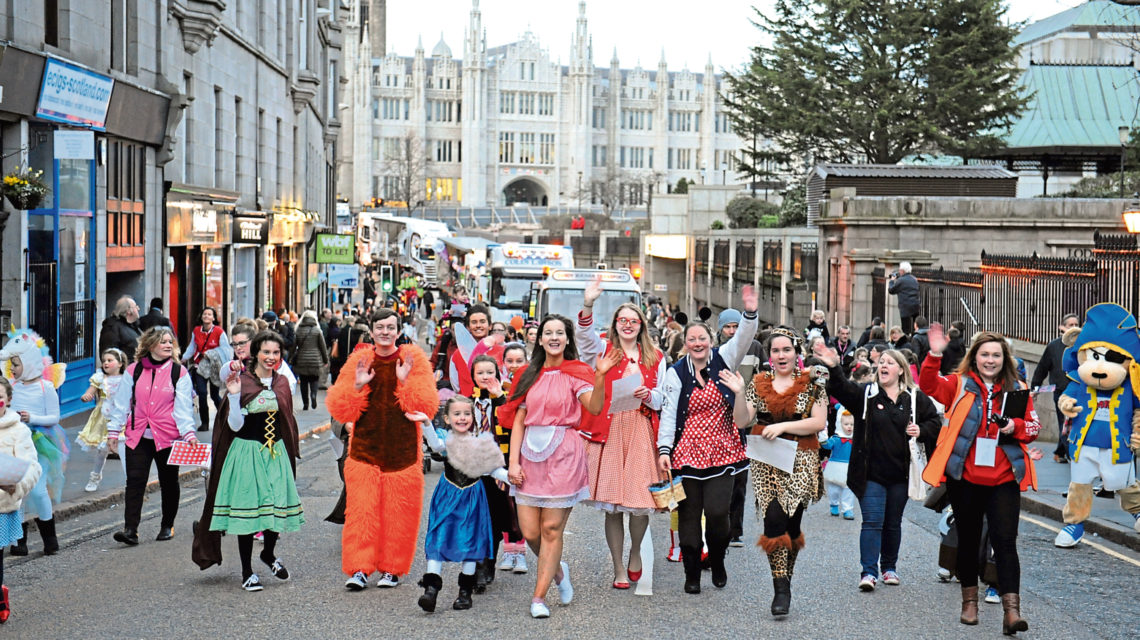 A university principal is backing a historic student parade that returns to Aberdeen later this month.
George Boyne, the principal of Aberdeen University, will join the Torcher Parade in a new route along Union Street, beginning in Albyn Place and finishing in King Street.
Returning on Saturday March 23 at 6pm, the event is organised by the Aberdeen University Student Association (AUSA).
It is one of the largest student torchlit parades in Europe and one of the oldest student events in the Granite City. The Raising and Giving Campaign (RAG), a charity society at the university, is running the event in association with AUSA to raise funds for north-east charities.
The parade along Union Street will be led by a procession of lit torches, followed by 20 student-built floats, decorated by participants from educational institutions in the city, while many more students in fancy dress will follow on foot.
Signe Thye, chairwoman of the AUSA RAG, said: "We're very excited to be bringing the Torcher Parade back to the streets of Aberdeen.
"With the help of partners and a renewed interest from students, we cannot wait to show what we have been working on for the past many months. Our goal has been to make this year's parade even bigger and better than those seen in recent years and bring back a real buzz around it."
She added: "This means that the parade will involve 20 floats this year, with students representing different campuses, departments, societies, clubs and student groups – and two local bands will be involved.
"I am very excited to announce that George Boyne, the principal of University of Aberdeen, will be taking part and showing his support.
"Everyone at AUSA and RAG is looking forward to it and can't wait to see everyone who comes out and supports us."