Two Aberdeen creatives team up to launch podcast celebrating local brands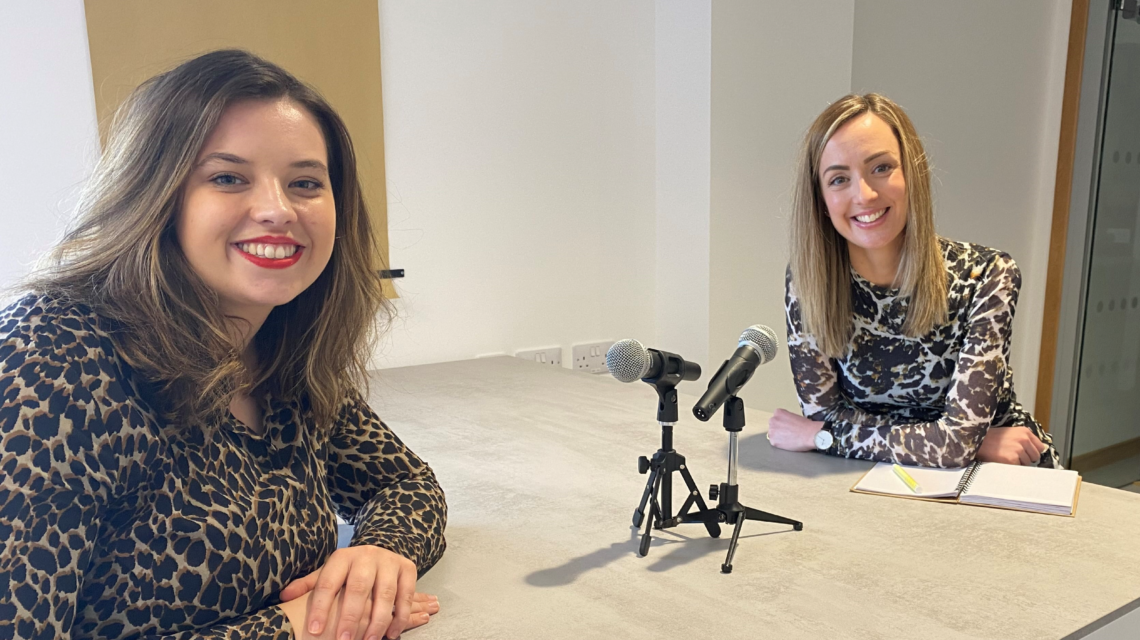 Two Aberdeen-based creative agencies have teamed up to launch a new podcast celebrating local brands.
Eilidh McCluskie, of PR agency Bold St Media, and Megan Milne, of social media and video content creator Xana Creative, have come together to create the new podcast – named The Brand Sessions.
With the aim of celebrating  prominent local businesses and telling their story, there will be a new episode released each week, with season one compromising five episodes.
The first episode, available now, is a discussion with Jenn Linton and Jaye Mac, owners of the multi-award-winning hairdressing salon, Linton & Mac.
Eilidh McCluskie, managing director of Bold St Media, said: "At Bold St Media, our passion lies in working with businesses to help them create strong brands.
"Creating the podcast was an absolute dream as it gave us the opportunity to sit down with some of our favourite local brands, and get an insight to how they've gone about creating and building their brand.
"We're already planning season two.  We can't wait to chat to more inspirational people and get an insight into their creative minds."
As well as Linton & Mac, Native Sister will be sharing their story, along with the very "instagrammable" Platter and some other surprise guests.
Megan Milne, Director of Xana Creative, added: "During these worrying and uncertain times, we feel it's now more important than ever for us to stay connected, keep the conversation going and, most importantly, support our favourite local businesses."
"We hope that The Brand Sessions can help shine a light on these inspirational local businesses during these unprecedented times when we need to support each other more than ever."
The podcast is available on all the major listening apps, including Spotify and Apple Podcasts.
For more news and features, click here.