Tune in to rising musical talent at north-east's Taste of Grampian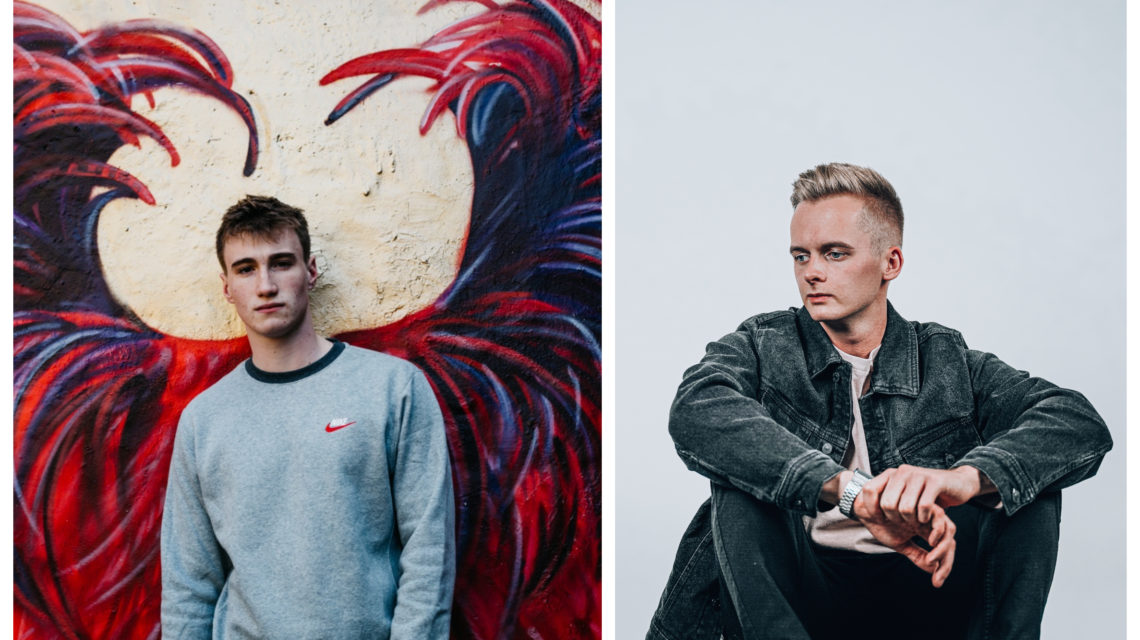 North-east singers and musicians are set to showcase their talents at the region's largest food and drink festival.
Bands and solo acts from across the city and Aberdeenshire will have the opportunity to entertain audiences during the first-ever virtual Taste of Grampian.
The festival – which regularly attracts crowds of 10,000 – recently launched a music competition to find gifted singers and bands to serve up a feast of music during the three-day event, encouraging a number of local talents to come forward to take part.
Not only will the accomplished competition winners – Sam Hibbard, Calum Bowie, Stuart Veitch and Paul Black – be performing, but also up-and-coming Scottish talents including Virtues, Scott McKenzie and Claire Smith, Katie Gregson-MacLeod, Vansleep and PAGES. Taste of Grampian 2020 will run from tomorrow to Sunday.
Check out the full line-up of performers below.
---
Sam Hibbard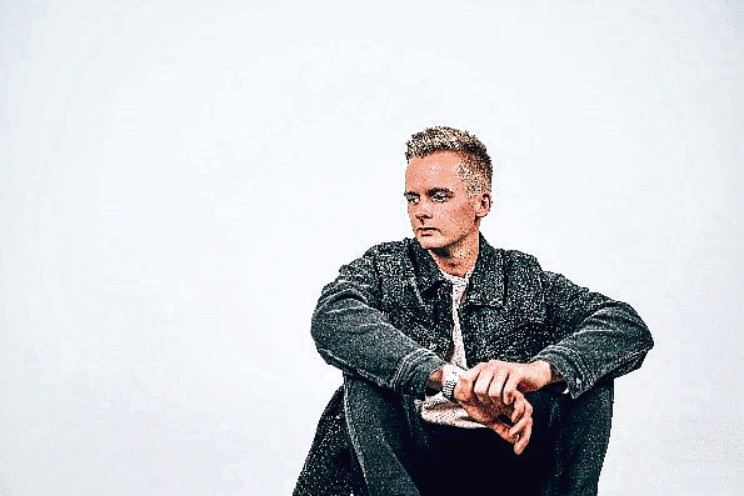 Instagram | @samhibbard
Facebook | @SamHibbardMusic
Twitter | @Hibbardsam
Youtube | youtube.com/samhibbard
Sam Hibbard is a singer-songwriter from Aberdeen, whose music is a blend of classic with pop influences. Sam, 22, is passionate about writing songs that carry a message of hope. He has been performing and releasing his own music from the age of 15, and his latest EP Falling Upwards can be found on all music platforms. Sam has performed in various gig settings from local bars to national events. Most recently, he played the Aberdeen after-shows for Liam Gallagher and Gerry Cinnamon.
---
Calum Bowie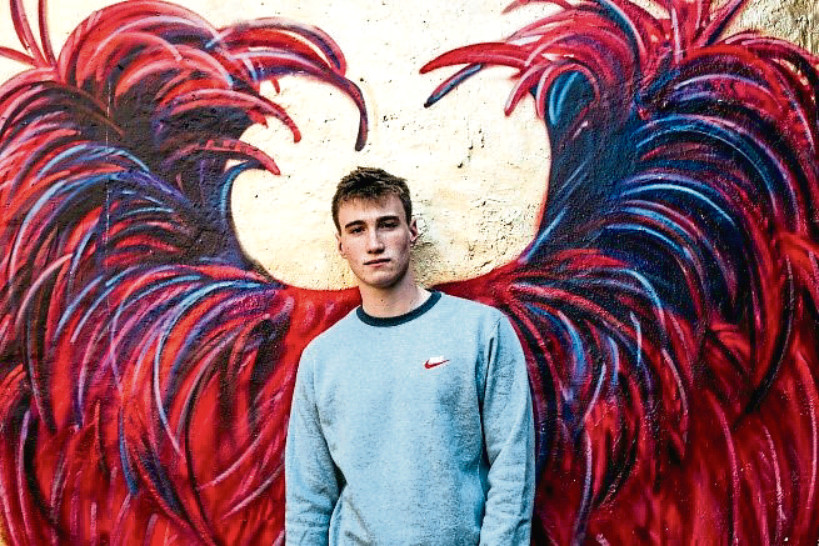 Instagram | @calumbowiemusic
Facebook | @calumbowiemusic
Calum Bowie is an Edinburgh-based singer-songwriter from Aberdeen. Since his debut release in 2018, Calum's presence among the Scottish music scene has grown exponentially, with his catchy melodies and authentic lyrics fuelling his music. Taking influence from the likes of well-known talents Sam Fender, Gerry Cinnamon, Cassia and Plested, Calum's latest release has been described as a "proper 'hit you right in your feelings' breakup anthem" by Spotlight UK. Being an established artist within the live music scene for a few years now, Calum is known for his charismatic on-stage presence and uplifting music.
---
Paul Black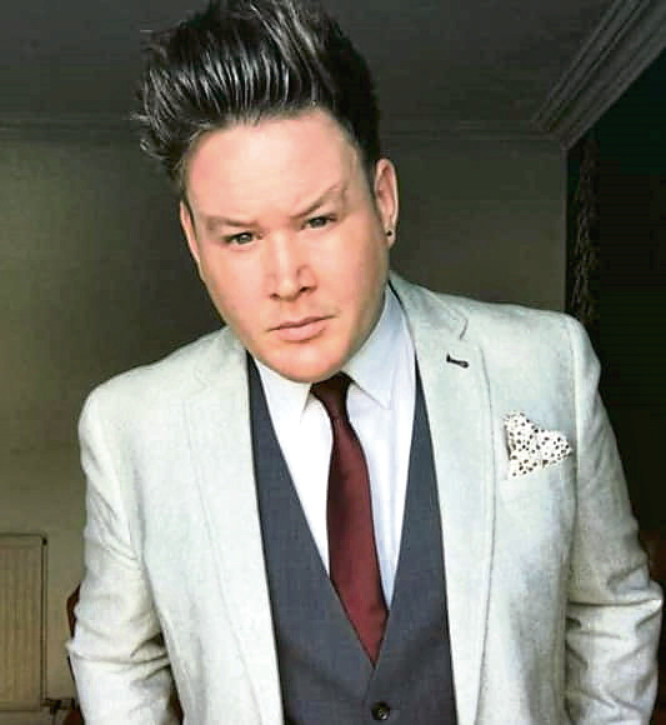 Paul Black is an accomplished singer from the Granite City. Previously sought after to work in a number of the UK's largest holiday parks, he went on to perform at prestigious entertainment venues including Madame Tussaud's in London, Trump International Golf Links, Skibo Castle and Gleneagles Hotel. Paul has now been performing in a variety of venues in and around his native city as an established solo artist for over a decade. Covering a wide variety of artists in his chilled-out sets, Paul also knows how to get any party started, performing songs from the 70s to the present day and covers by the likes of Stevie Wonder, Coldplay, Earth Wind & Fire, Rod Stewart, The 1975, Bruno Mars and Ed Sheeran.
---
Stuart Veitch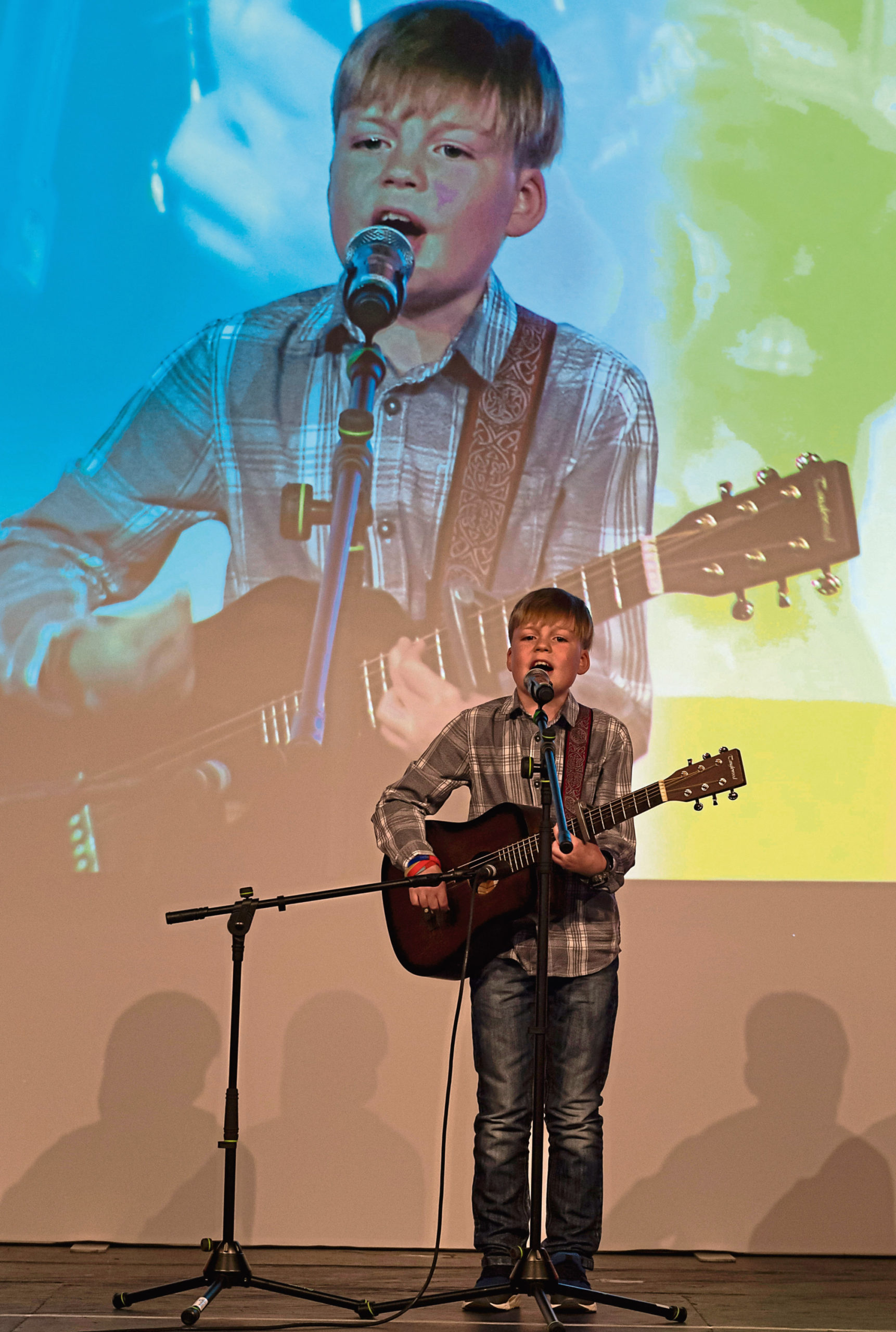 Stuart, from Alford in Aberdeenshire, has had a strong passion for music from a very young age and now sings, as well as playing the guitar, violin and piano. Stuart, 13, loves entertaining people and regularly performs at events in the local community, including the Inspiring Aberdeenshire Awards Ceremony and Aberdeenshire Primary Schools Glee Competition. He has also taken part in the Edinburgh Fringe Festival, where he busked on the Royal Mile. Taking inspiration from singers Lewis Capaldi and Ed Sheeran, Stuart has started writing his own songs about things that are important to him. He will be peforming a song about his experience of being in lockdown as part of his set for Taste of Grampian.
---
Katie Gregson-Macleod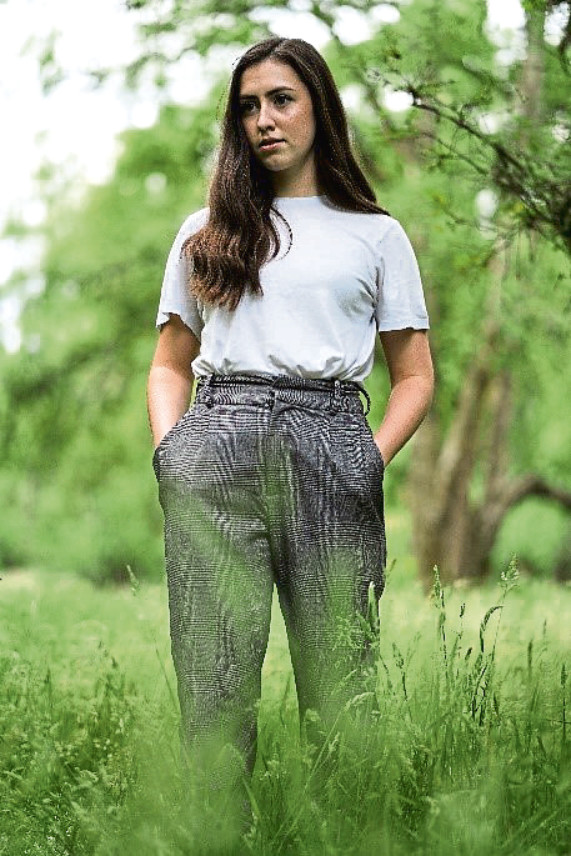 Twitter | @katiegregsonmac
Instagram | @katiegregsonmacleodmusic
Facebook | @katiegregsonmacleodmusic
Soundcloud | soundcloud.com/katie-gregson-macleod2001
Katie Gregson-MacLeod is a 19-year-old singer-songwriter from Inverness. Since making her festival debut at Belladrum Tartan Heart Festival 2019, the young artist has gained momentum through playing a number of support gigs for artists such as Emme Woods and Moteh Parrot, and performing at the January Sofar Sounds Inverness show. Katie's debut single Still a Sad Song, released in July 2020, was chosen as the Song of the Week on BBC Radio Nan Gàidheal's Rapal.
---
Pages.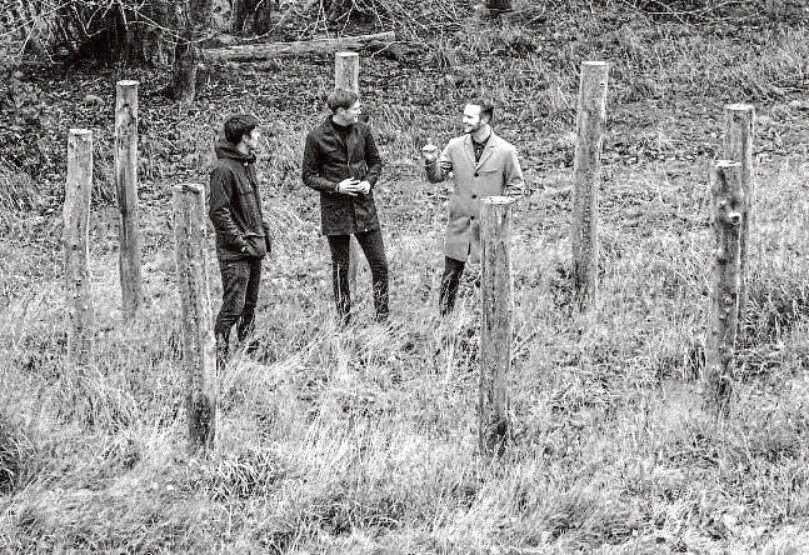 Facebook | @PAGES.
Instagram | @pagesgram
Twitter | @PAGESABD
Influenced by The Killers and The 1975, PAGES. are an indie-pop band hailing from the north-east of Scotland. Having formed in June of 2018, the band – consisting of vocalist and guitarist Matt Fraser, lead guitarist Alistair McKinlay, and drum player Jack Lovie – have accomplished a lot in a short period of time. This includes supporting The Lafontaines, Dancing On Tables and current BBC Introducing favourites Llovers, among many others. Aside from this they've also performed a four-date tour of Scotland and multiple headline shows in their hometown of Aberdeen.
---
Vansleep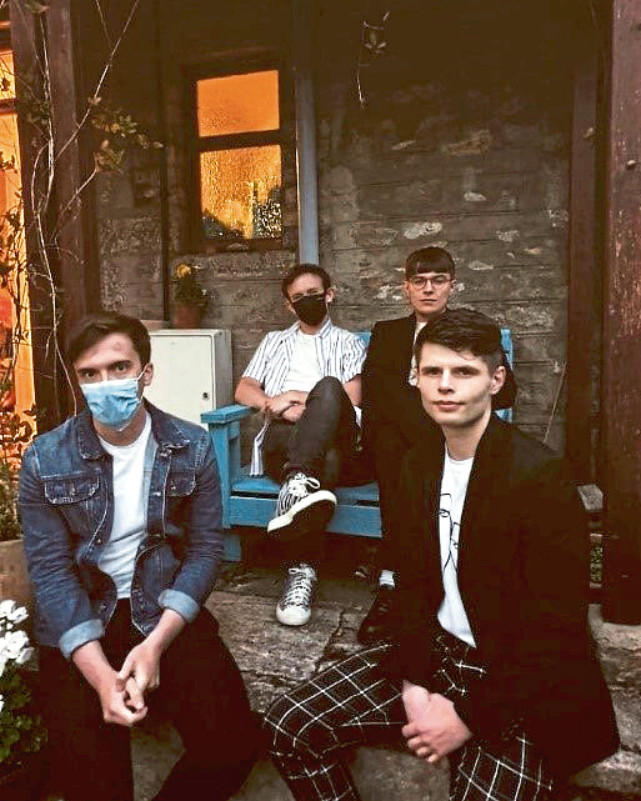 Facebook | @VansleepOfficial
Instagram | @vansleepofficial
Twitter | @vansleepuk
Aberdeen's own alternative indie-rockers, Vansleep bring their guitar-driven and energetic songs to life with their live performances. The four talented lads, consisting of Kyle MacRitchie, Bryn McLernon, Keir Smith and Bilal Benzahia, have been gaining an increasing amount of industry interest over the past 12 months, with their releases to date accumulating more than 180,000 streams on Spotify. Playing shows all around Scotland and having supported the likes of Vistas, Dancing On Tables, The Dunts and Retro Video Club, they are no strangers to the local scene.
---
Virtues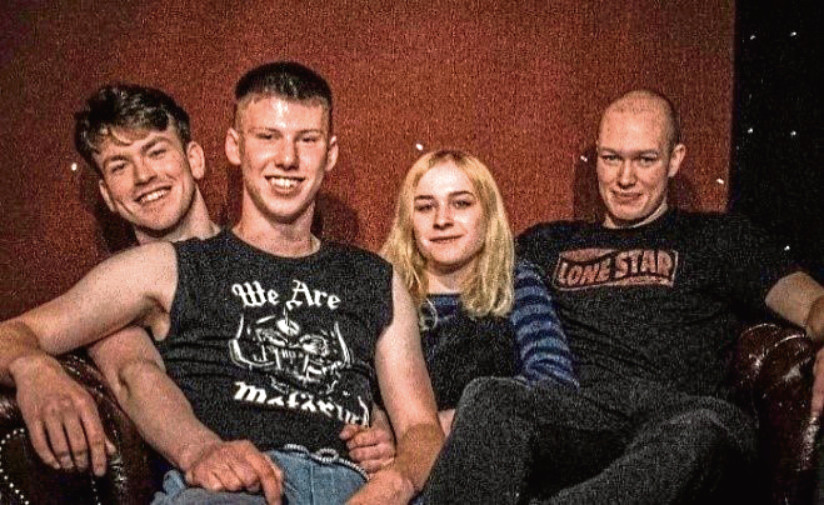 YouTube | @Virtues Band
Facebook | @virtuesbanduk1
Instagram | @virtuesbanduk
Virtues are a rock band who are young, poorly kitted out and full of fresh and exciting tunes. The group consists of singer and rhythm guitarist Jess Mowat, 19; lead guitarist Jack Devall, 23; bass guitarist Ross White, 20; and drummer Ross Henderson, 19. The band are based in Aberdeen and formed in September 2019. Due to their range of influences, they appeal to fans of punk, grunge, post punk, indie, new wave and classic rock. They released their debut EP, You're Alive, in February 2020.
---
Scott Mckenzie – Claire Smith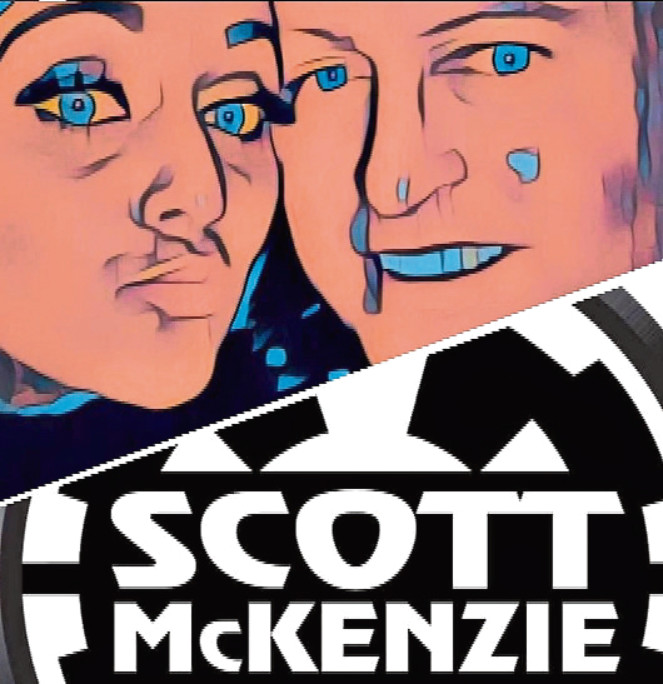 Facebook |: @ScottMcKenzieMusic
Scott McKenzie is a full-time, professional singer with over 15 years' experience of singing live, both in bands and now with his partner, Claire Smith.They sing live at all kinds of events, using a variety of professionally recorded backing tracks, with songs by performers ranging from Elvis to Lewis Capaldi. The duo are excited to be launching a tribute to the music of Deacon Blue in 2021.
---
For more information on the festival, visit tasteofgrampian.co.uk