True North festival hits right note to celebrate Scotland's great pop heritage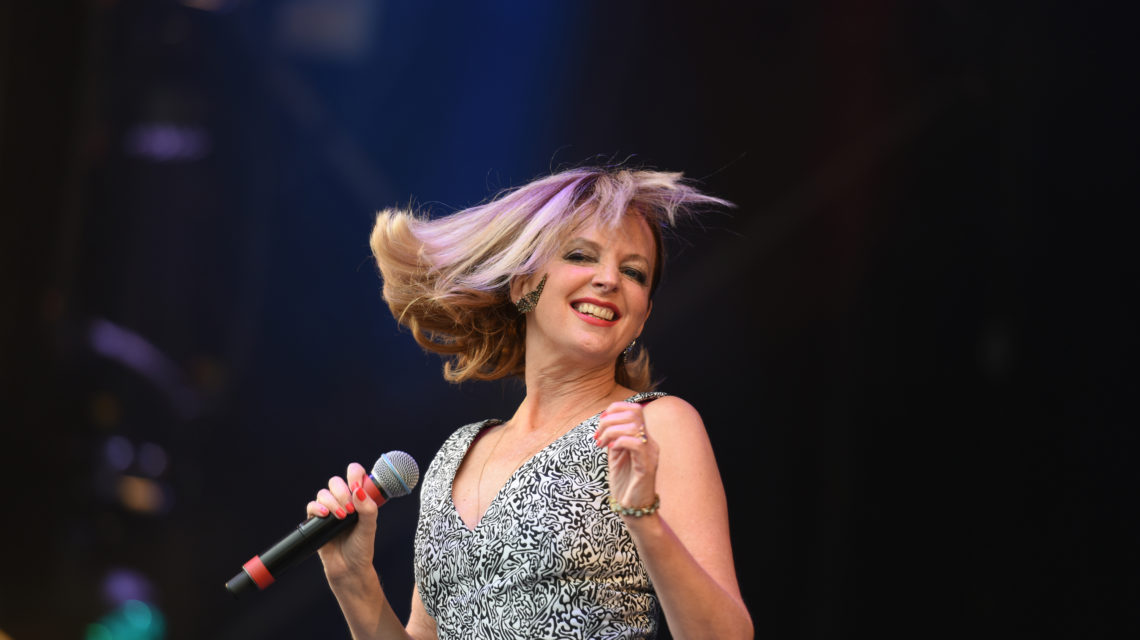 True North – Aberdeen's award-winning music festival – is set to Rip It Up with a star-studded celebration of the best of Scottish pop.
The full line-up for the event was announced today, including a one-off specially-curated Rip It Up Live concert, with acts like Clare Grogan of Altered Images, King Creosote, Emma Pollock from the Delgados and Fay Fife of The Rezillos.
It is based on the acclaimed exhibition, book, TV and radio series of Rip It Up – The Story of Scottish Pop, which looked at the country's music scene from the 50s to the present day.
The gig, curated and hosted by BBC broadcaster Vic Galloway at the Music Hall on Sunday September 22, will be the centrepiece of the True North weekend.
Aberdeen Performing Arts' cultural programme manager Steven Milne said: "The Rip it Up exhibition (held at the National Museum of Scotland in Edinburgh) was widely recognised as a triumphant celebration of Scotland's contemporary musical landscape, showing how a country as small as Scotland has managed to produce a constant stream of great musicians over the last seven decades.
"We felt this was an ideal platform for True North to create a unique showcase of the musical culture of the nation over more than half a century, from influential indie pioneers to global superstars."
Other acts taking part in Rip It Up Live will include Aberdeen's own Kathyrn Joseph, Honeyblood's Stina Tweedale, C Duncan and Ross Leighton of Fatherson.
Vic Galloway said: "With names from the past, present and future of Scottish pop it's going to be a unique, one-off event celebrating seven decades of homegrown music at the festival. I cannot wait to share it all with festival goers from both near and far."
True North will run from Thursday September 19 to Sunday September 22, with gigs and fringe events at venues across the city centre.
Scottish indie rockers The Twilight Sad have already been announced as Saturday headliners at the Music Hall, with guests Aidan Moffat and RM Hubbert.
Opening the festival on Thursday will be London punks Shame – acclaimed as one of the most exciting live bands in the UK – at the Lemon Tree, with support from Glasgow's indie-rockers Rascalton and DJ Retrospectre.
On Friday co-founder of the Coral, Bill Ryder-Jones, will headline at the Tivoli. Now a singer-songwriter in his own right, he has collaborated with the likes of Arctic Monkeys and Paloma Faith. On the same bill will be Neon Waltz – True North favourites in 2017 – and Glasgow-based singer-songwriter Martha Ffion.
True North will also boast three late-night gigs at the Lemon Tree. BC Camplight and guests will play on Friday, Self Esteem and Free Love on Saturday, with Ibibio Sound Machine closing the festival out on Sunday.
Meanwhile, the Music Hall's new Big Sky Studio will host the best of emerging local talent from APA's Project Band on Friday.
Saturday and Sunday will see gigs selected by that evening's main stage artists. For Saturday, Twilight Sad have chosen singer-songwriter Michael Timmons and for Sunday, Vic Galloway has selected indie rock outfit Savage Mansion.
Ben Torrie, Aberdeen Performing Arts' director of programming and creative projects, said: "In just four years, True North has evolved from a simple idea to celebrate great songwriting into an award-winning music festival which is locally and nationally recognised as a first-class example of a city centre, multi-venue event.
"With this year's line-up, we have presented a snapshot of some of the most electrifying musicians on the contemporary music scene, a celebration of our nation's pop music past and future and will bring the city to life with great music."
Tickets for newly announced shows go on sale to Friends of APA from today and on general sale from tomorrow.