Top chef Brian Grigor is game for Signature fine dining festival in Aberdeen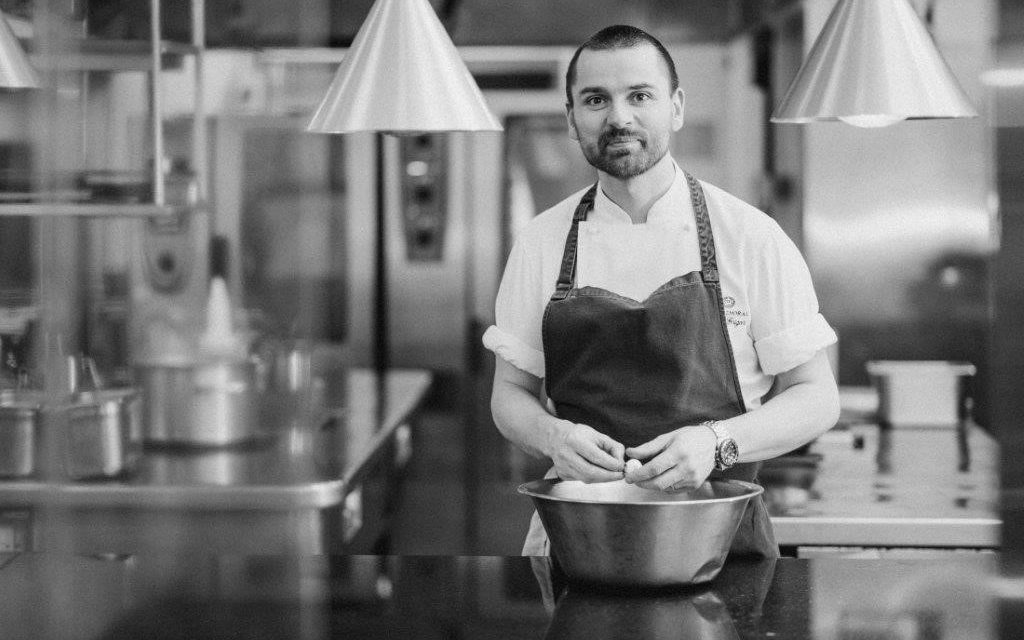 Top Scottish chef Brian Grigor might not have followed in his father's footsteps in becoming a gamekeeper, but he's determined to keep the family tradition alive in the dishes he creates for discerning diners.
The former Scottish Game Chef of the Year serves game whenever he can and guests at fine dining festival Signature – taking place at The Chester Hotel in Aberdeen later this year – can be guaranteed that it will feature on the menu.
"Both my dad and my grandad were gamekeepers: I grew up around it, so it has always been a big part of my life. When I became a chef, it was a natural progression for me to gravitate towards using game," said Brian.
"Game was always on the menu in our house and we'd really look forward to having whatever bits and pieces my dad took in. Other families would eat chicken, but we would eat pheasant.
"If my dad had shot a deer, he would keep the liver. That was a real treat for us to have – it's a unique product and so, so tasty. It's something I'll still put on the menu today and always goes down really well."
Brian is one of seven top UK chefs – who hold a collective six Michelin stars and 19 AA Rosettes between them – taking part in the Signature festival from November 3 to November 15.
Each chef will take up residency at The Chester Hotel's own two AA Rosette restaurant for one night only, giving just 80 lucky diners the chance to appreciate exquisite five-course menus paired with wine.
Brian started his professional career in 1999 at Edinburgh landmark The Balmoral and learned his trade from Number One restaurant executive chef, Jeff Bland. He was at the venue when it gained its first Michelin star and later joined another of the capital's Michelin-starred restaurants – The Kitchin.
He later returned to Number One as head chef before joining Albert Roux's five Scottish Chez Roux properties as executive chef consultant. That means he's constantly travelling across the country, working with head chefs in each of the venues.
Brian said: "Each property is completely different so I'm essentially the right-hand man for Mr Roux, his eyes and ears for Scotland. It's a unique position to have and it's great to be in a different property each week, working with the head chefs and ensuring they are following Mr Roux's philosophy.
"My own approach to cooking is modern Scottish and that's what I will be bringing to Signature. I'm looking forward to cooking some of my signature dishes but also some new dishes especially for the occasion. I'm almost certain that there will be a venison main course.
"I'm really looking forward to it and as this is my second time at Signature, I know what to expect so I can tailor the menu to the occasion. Being in a different kitchen, surrounded by a different team adds to the challenge, but it also makes it really enjoyable.
"One of the great things about visiting other parts of the country is that it opens your eyes up to other suppliers. Last time I was at The Chester Hotel, they were able to tell me the exact farm where the beef came from, which was fantastic. Scotland is quite a small country, but I seem to learn about new suppliers all the time.
"Another reason – the main reason – why I was keen to take part was the charity element. I'm not the type of chef who will do a dinner to promote their own name or company: it has to be for something I can relate to, and doing something like this, where I can make a difference to a charity, was something I could really get behind."
Other chefs lending their support to this year's Signature festival are Glyn Purnell, Martin Wishart, and Roy Brett – all return visitors – along with new faces to the line-up Phil Howard and Daniel Clifford.
Chocolatier-patissier William Curley will create the dessert at a Sunday lunch held to official open the festival. A limited number of tickets are still available for the lunch, which will include a set from stand-up comedian Jason Manford.
Signature will once again this year be raising money for good causes. In 2018, the event made an incredible £239,000 donation to Friends of the Neonatal Unit at Aberdeen Royal Infirmary, with a further £12,000 going to Friendly Access – a charity supporting those with hidden disabilities.
Tickets for the opening lunch with Jason Manford are priced at £125 and are available via the website www.signaturefoodfestival.co.uk.