Those tuning into Taste of Grampian 2020 will be raising a glass to Aberdeenshire's Burnside Brewery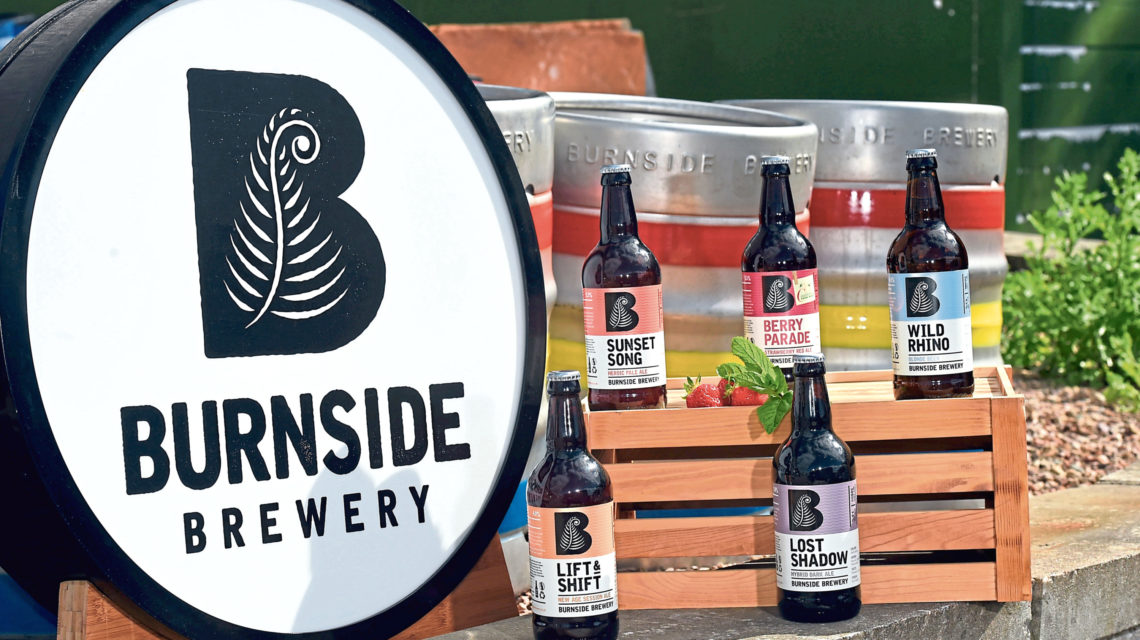 Those tuning into Taste of Grampian 2020 will be raising a glass to Burnside Brewery, a celebrated regional business behind the development of a range of classic and unique beers.
Based in Laurencekirk, the award-winning craft brewery is set to showcase a line-up of its impressive products at this year's virtual festival.
The team behind the business – Steven Lewis, Gary Gibb, Margo Macnab and Andrew Robertson – have been developing the brewery's offering since its launch, collaborating with several local firms including Wild Thistle Cake Design.
The quartet of directors are looking forward to participating in the north-east's largest food and drink festival, which will take the form of an interactive online event from tomorrow to Sunday.
"Taste of Grampian is such a great event every year, and we want to see it continue for many years to come," Steven said.
"Yes, it's a bit different just now, but as with all local events and shops, if you don't support it, it may not be around again next year.
"So, we were happy to sponsor the event solely in principle – we love food (and drink)."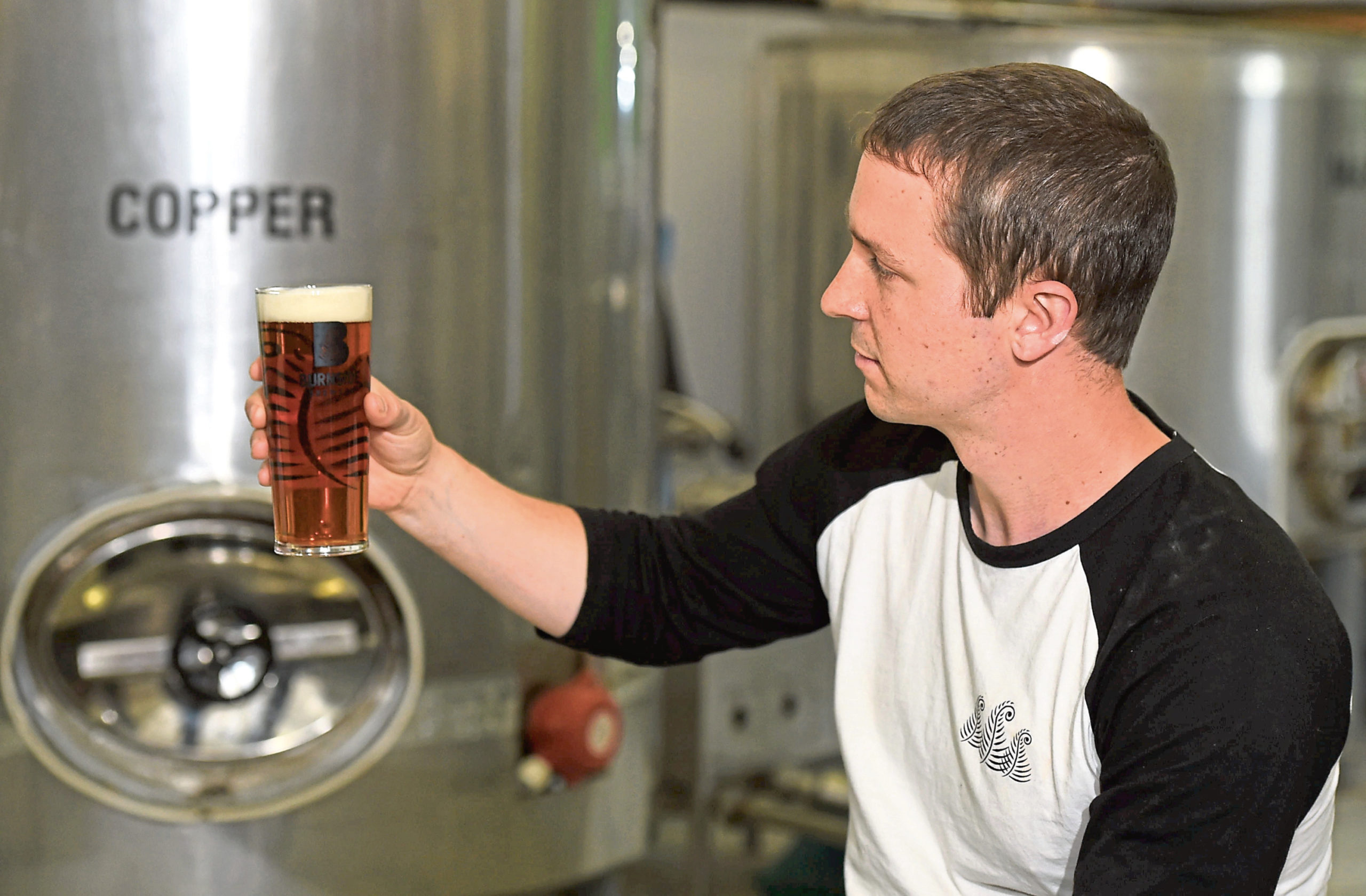 Whether you're a fan of light and fruity refreshments or opt for rich flavourings in your pint, Burnside Brewery's varied offering is even enjoyed by self-confessed non-beer drinkers.
The business distributes stock all over the north-east, including Aberdeen, Aberdeenshire and Angus, with their beers being showcased in a number of pubs, shops and eateries.
Throughout the course of lockdown, Steven, Gary, Margo and Andrew have been creating a series of new beers and recipes to "provide a bit of excitement for those stuck at home".
"Our pride and joy of these new beers is Hop Scotch – a truly Scottish beer," Steven added.
"Hops, a main ingredient in beer, aren't commercially grown in Scotland, but we managed to get our hands on a fair few kilos.
"So, with malt from Fife, water from Mount Keen, and the hops from the Hutton institute in Dundee, this beer is a rare treat.
"Let's face it, some breweries are about as reliable as Scottish weather. When it's good, it's great. When it's bad, it's worse.
"You deserve drinkability in every bottle and flavours as fresh as the countryside.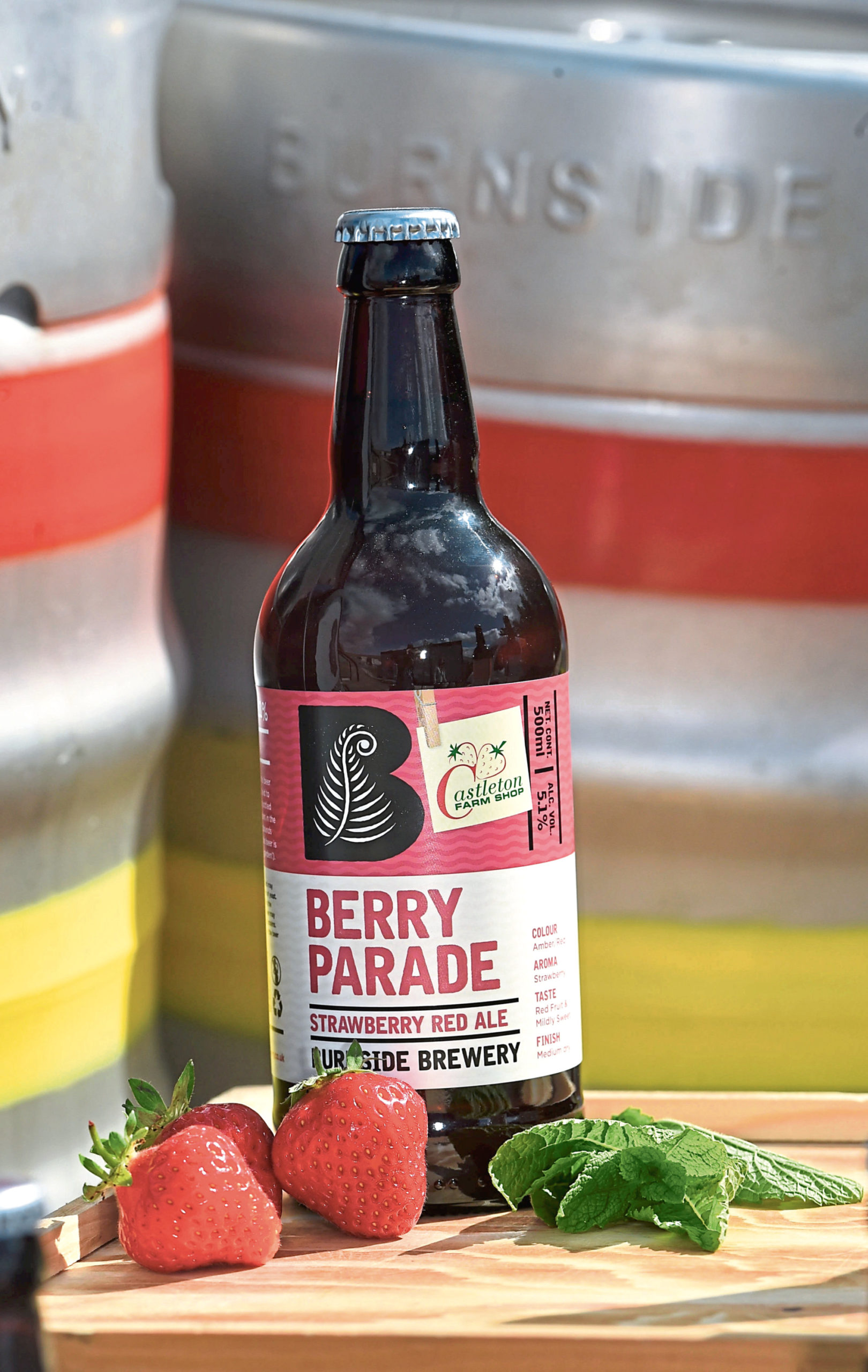 "You deserve to unwind with something local, independent and Scottish. Tune into our segment and may your satisfaction always be as full as your glass."
With so many city and shire businesses being forced to adapt and diversify since the Scottish Government introduced lockdown measures in March, Steven believes the upcoming festival is important in encouraging consumers to support local as much as possible.
Steven said: "As people are generally spending a bit more time at home these days, events like this are great for learning about cooking as well as where to buy great local produce.
"It was local companies who did their best to step up and provide new or different services once lockdown began, so increasing awareness for these local producers is undoubtedly a great thing.
"We all make great products that can be enjoyed or cooked at home – and isn't that what we need during hard times, a little bit more enjoyment in day-to-day life?
"We live in a resource-rich part of the world. Scotland, and the north-east in particular, produces some of the highest-quality food and drink.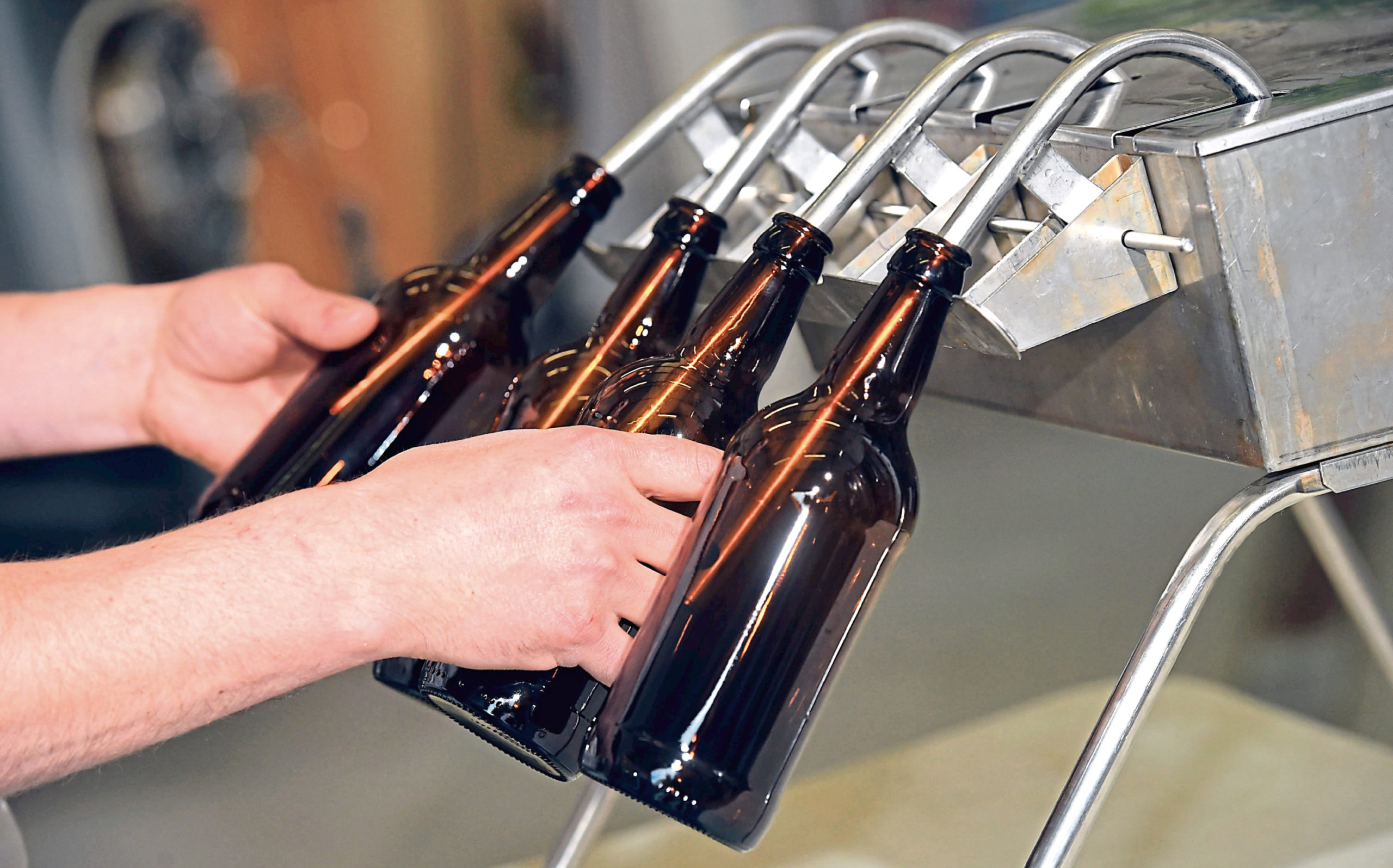 "Normally, that is reason good enough to support local. Not to mention the added benefit of reduced environmental impact.
"But now more than ever, supporting local is important from an economic perspective.
"Local businesses pay the wages of local people.
"We've seen an increase in unsolicited job applications, which is not a very good sign. We can get through this together and support our neighbours and community simply by buying close to home.
"If you buy local, you will help keep and create jobs locally."
On the popular event going virtual, the director added: "We will miss being at our stall, handing out samples, and chatting about beer, but we hope that the online experience will feel more intimate in some ways.
"It's a different experience to have something at home versus at a festival or in a pub.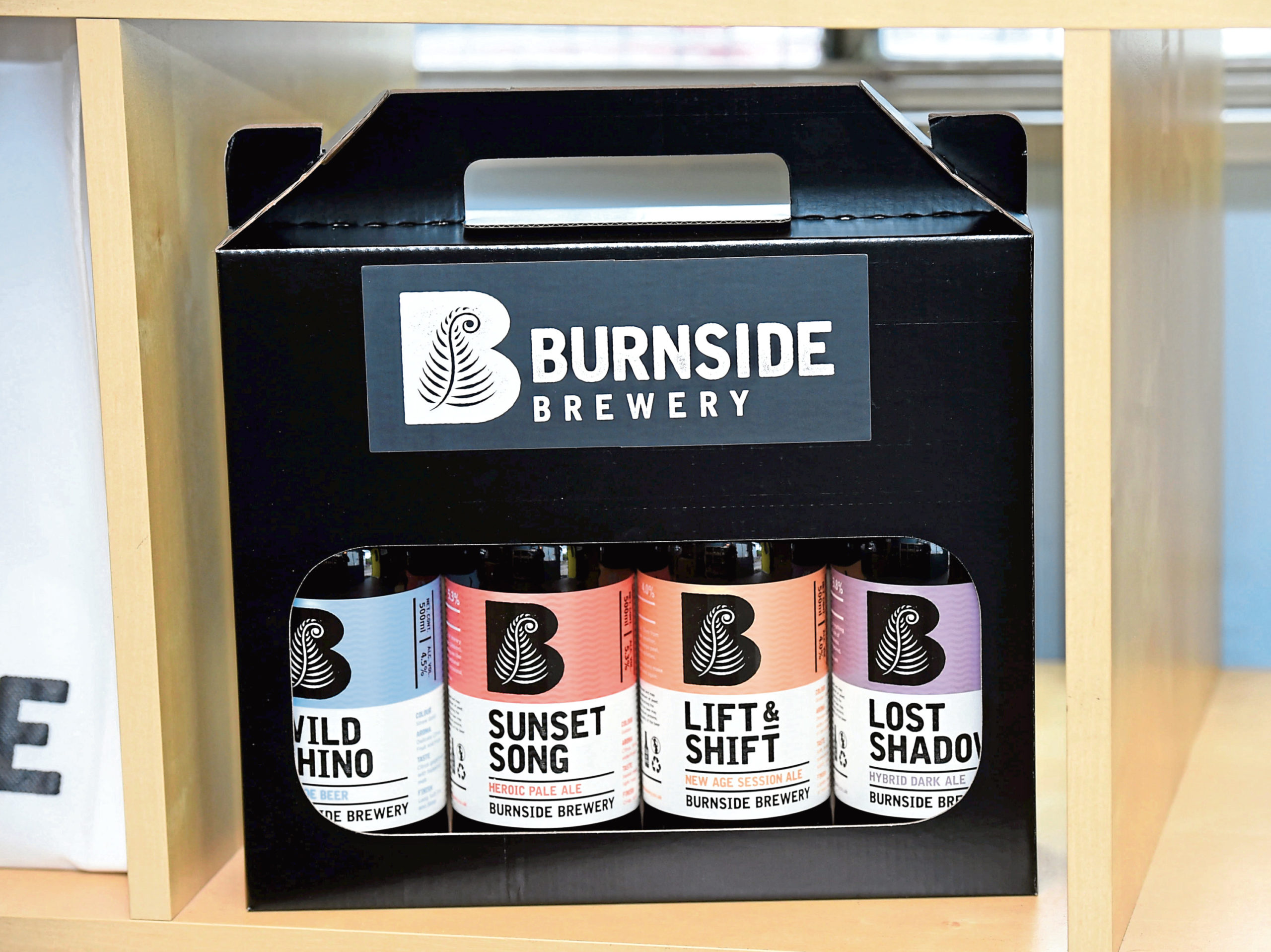 "We hope the at-home environment will give people a chance to really savour the flavours they're trying.
"It's easier to appreciate products with less going on around you. And in a similar vein, our beer will be better enjoyed at home from a glass, rather than as a wee sample during a busy market.
"People should join the festival for pleasure.
"There is great food and drink coming out of the Grampian region, and you might be pleasantly surprised to find a new bakery or brewery on your doorstep.
"Or maybe you'll tune into a cooking show, giving you new ideas of how to cook with Scottish produce.
"Food is one of the great and consistent pleasures in life, so why waste the opportunity for a bit of happiness?"
Taste of Grampian, which is run in association with Quality Meat Scotland, is also supported by the ANM Group, Opportunity North East, the Evening Express and the Press And Journal.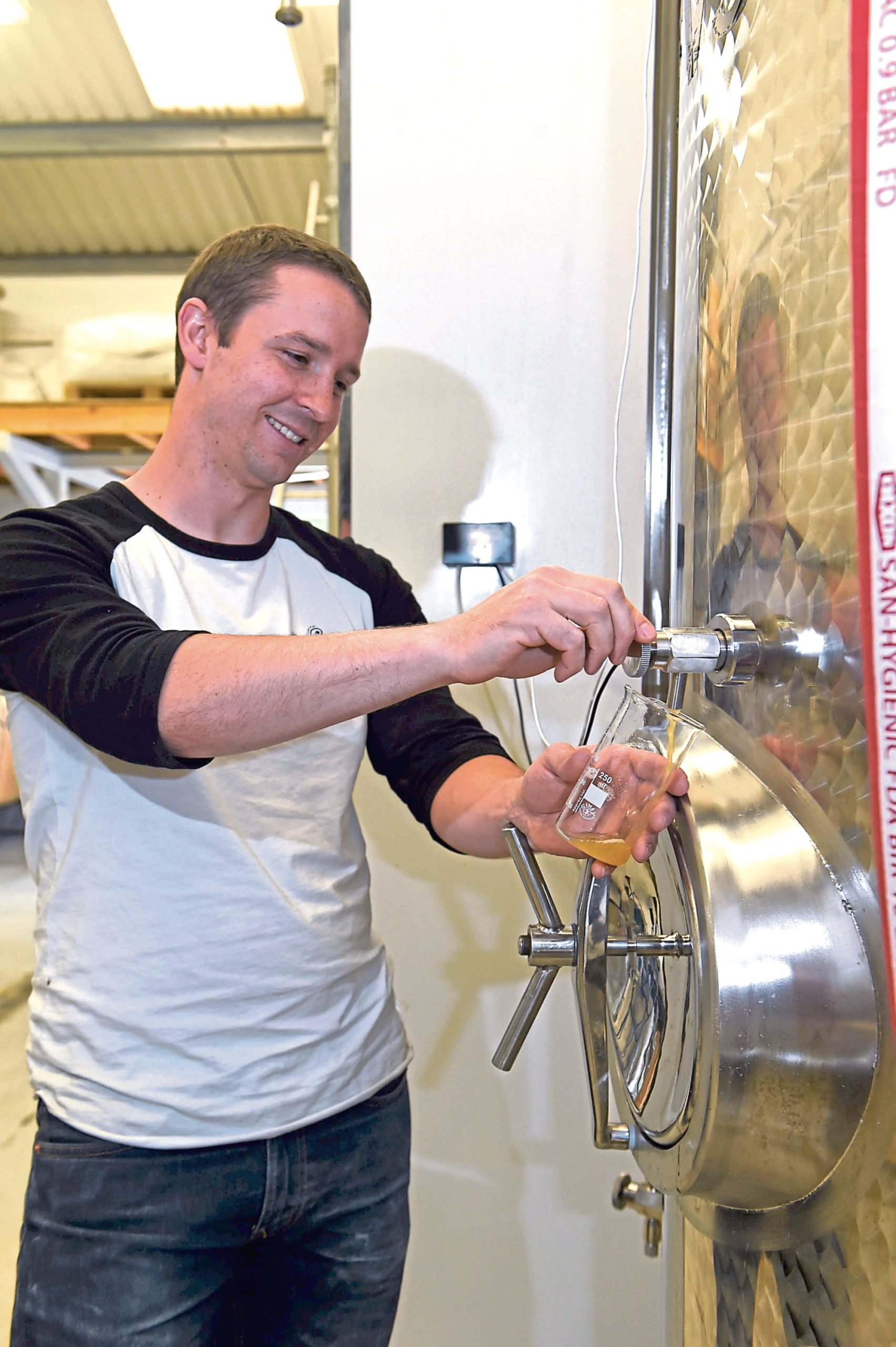 ---
For more information on Burnside Brewery, visit burnsidebrewery.co.uk or call 01561 377316