Thor, blimey! Meet the duo behind Raven Gin – the juniper-based spirit steeped in Old Norse mythology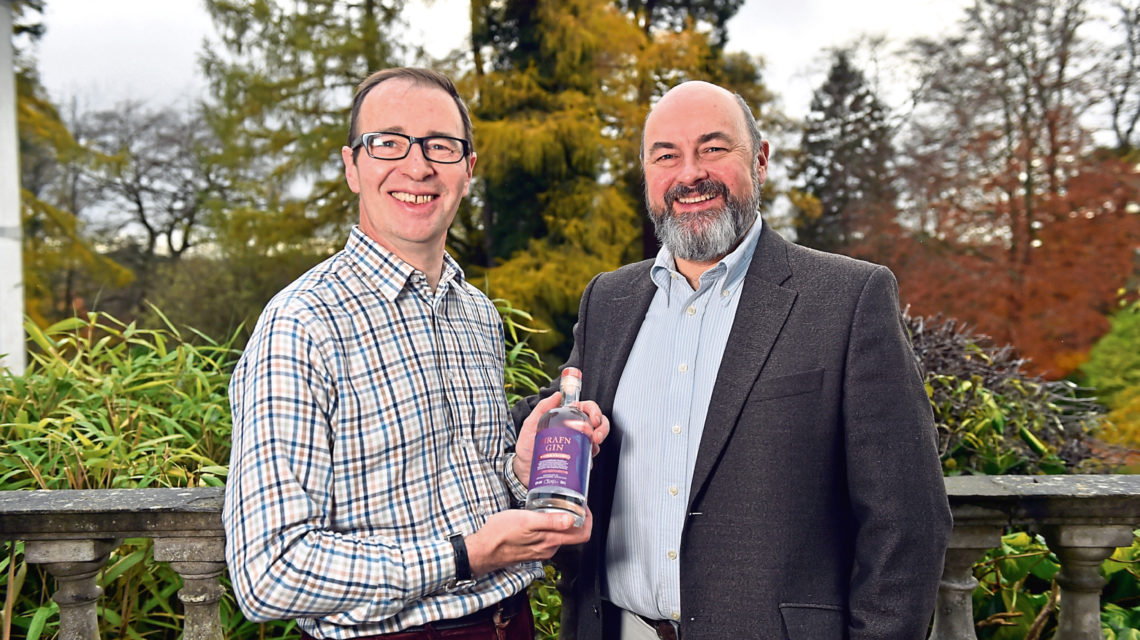 Taking influences from old Norse mythology and going on a brothers' holiday last year to Islay was what left Callum and Peter Sim toying with the idea of creating their own gin.
With the opportunity to work with a north-east distillery on the cards, the two brothers decided to dive into the world of gin, putting their love for whisky on hold and swapping it for the juniper-based spirit.
Brought up in a household with a father who was a history teacher, Callum and Peter Sim, co-owners of Raven Gin, played on their passion for Norse mythology when developing the brand.
Launching the premium small-batch London Dry gin in the north-east in May, the Aberdeenshire-based gin has proven rather popular with locals.
Taking 12 months to create, it was the brand, not the recipe that took the longest time to finalise.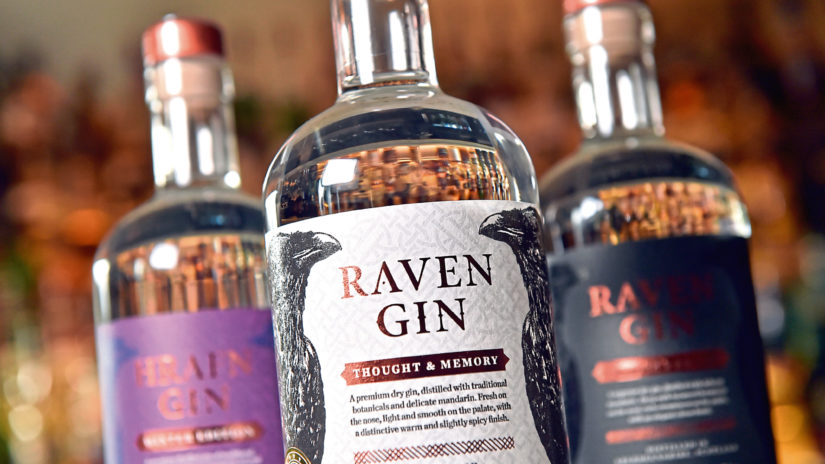 Callum said: "The notion of making a gin was very intriguing to me. I posed the question to Peter when we'd been on a brothers' holiday after going on a gin distillery tour and he was just as excited by the idea as I was.
"It took around 12 months to get the brand to what we wanted it to be. We got the recipe very quickly – it only took us four test distillations to get it. But it was the brand that took the longest."
Basing the brand on Norse mythology, the two expressions, Thought And Memory and the first commercial distillation run Founder's Edition, both boast seven key botanicals.
"The brand was centred on Odin's two ravens called Huginn and Muinn which in Old Norse means thought and memory," said Callum.
"They're two brothers, like Peter and me, and it just really fitted with what we wanted to do. We use mandarin in our gin – its citrus and floral and makes for a nice London Dry. Peter came up with the mandarin idea and it just fitted perfectly. It was a slow distillation – we've taken 12 hours to distil the product and we leave it for about three to four weeks to marry up before we bottle it. It gives it the depth of finish which is similar to the way whiskies are."
Still working in the oil industry, Callum says that it's Peter's background in the drinks industry and his passion for business that makes the duo the perfect pairing.
Producing 500 bottles of the Founders Edition alone, the duo have less than 50 bottles of the expression left.
He said: "Founders is very special, as it's our first commercial batch. We work with Deeside Brewery and Distillery to create the gin and we've got a great relationship with them. Peter usually oversees it all. We're hands on and I'm very proud to be working with them, as they have a great set-up. Our last distillation was twice as big as our previous ones, so the demand is definitely picking up."
Primarily available in the north-east, Callum says it's thanks to the local support that Raven is making a name for itself.
"The support we've had locally has been fantastic," he said. "I always get a kick out of meeting people at festivals and tastings and seeing their reactions when they try it.
"We're primarily stocked in the north-east, but we're looking to moving into different cities and getting the gin elsewhere. We've been talking to a few distributors, which is exciting and they'll help us venture farther afield.
"The Marcliffe has been a great supporter of us and The McGinty's Group has our gin in all six of their establishments, which is amazing. We've got a good reach across the local bars and there are some bottle shops and outlets that also retail the products, too."
Also keen to enter new markets, Scandinavian countries are on the top of the hit list.
Callum said: "There's been quite a few good leads for us, but it's more a case of knowing if we can or can't meet their demands. We're getting lots of interest from Scandinavia and people in Iceland love it, so we're hoping to go to the Oslo Gin Festival next year and showcase it there."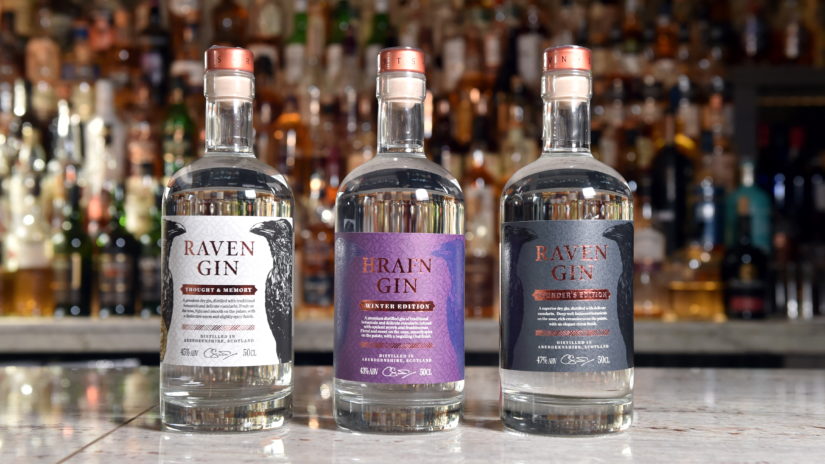 Launching a new expression this month, Hragn Gin Winter Edition is the third expression in the brand's portfolio.
"Hrafn Gin Winter Edition is a special edition, and we'll periodically release others, but it's for the festive season and it features frankincense and myrrh," said Callum.
"The Royal Green Hojari Frankincense from Dhofar in Oman is really superior and brought a really citrus finish to the expression. There's some violet in there, too, due to the way it's been distilled. It's 43% and is just perfect for Christmas time."
As well as gin, the brand has diversified, offering gin-lovers the chance to scent their homes with a gin-scented home range.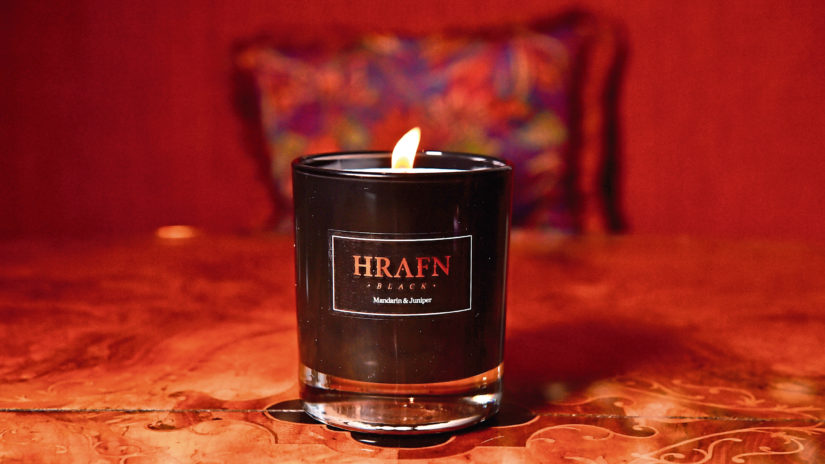 Callum said: "Gin as a spirit is more aligned with the perfume industry with regards to the botanicals. We wanted to make our own range of home products and we've worked with Feather and Grey to bring the vision to life.
"They've analysed the gin and created a candle to smell like it. Juniper and mandarin are the main elements of the candle and diffuser in the Hrafn Black range. Hrafn means 'raven' in old Norse."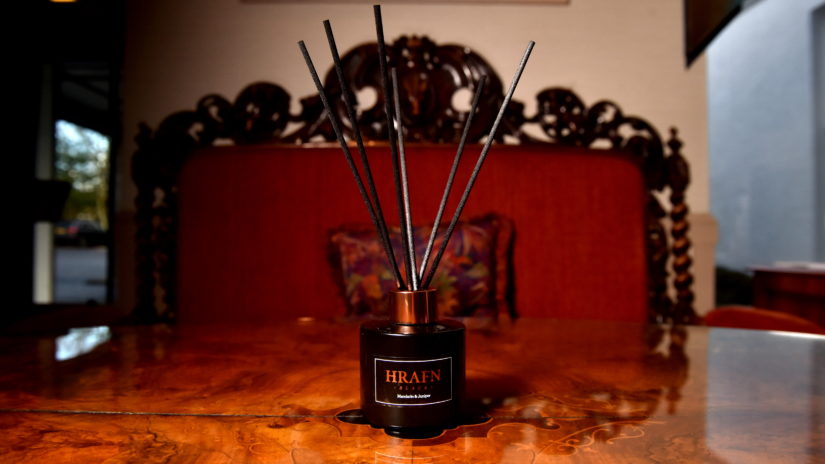 And with gin proving more popular than ever, the brothers are excited by what's to come.
"Our gins are incredibly smooth and sit at 45% and 47%, so both are quite different. We've already won a gold medal at the International Gin Masters in the London Dry category, which is amazing. It was a blind tasting with more than 200 gins, so to get that was brilliant," said Callum.
"Thinking to the future, we're looking into other markets and expanding the brand in general. In a few years' time, I'd like to see us increasing production and adding to the portfolio. And possibly starting our own distillery in some shape or form, and really pushing the exporting side of things."
For more on Raven Gin click here.