The Script: Everything you need to know about the band's P&J Live show in Aberdeen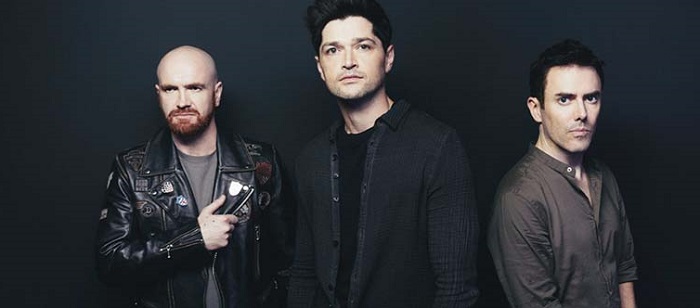 Irish alt-pop trio The Script will perform at Aberdeen's P&J Live this Friday.
Brining their latest UK and European Arena Tour to the venue, the group will be supported by British singer-songwriter Becky Hill.
The band released their new album Sunsets & Full Moons in November last year, marking the start of a new chapter for the band.
The sound of The Script includes Danny O'Donoghue (vocals, piano, guitar), Mark Sheehan (vocals, guitars) and Glen Power (drums). Lead singer Danny O'Donoghue is also famed as a judge on The Voice.
The Script, who formed in Dublin in 2007, have since amassed album sales in excess of 30 million and racked up several top 10 singles, including chart-topper, Hall Of Fame.
Heading along to the gig? Here's everything you need to know about it.
What time do doors open?
Doors open at 6pm.
What time does the show start?
The show is scheduled to start at 7.30pm.
What time will the show finish?
The show should finish around 11pm.
Support act?
Becky Hill
What will Becky Hill likely perform?
And what will The Script likely play?
Where can I purchase tickets?
The band performs on March 13 and tickets can be purchased here.
Can I grab a bite to eat before and during the show?
Bookings are now open for the night of The Script, bookings are available for 5pm, 5.15pm, 5.30pm, 5.45pm, 6pm, 6.15pm and 6.30pm and must be made by 5pm on the  March 11. View the menu here.
Restaurant bookings must be booked in advance. Please note walk-ins on the night of events are not accepted.
P&J Live will also have food and beverage kiosks serving drinks and food until 10.30pm.
Will there be strobe lighting?
Please note that strobe lighting will be used during the show and around the venue.
Where can I park my car?
There are 2,200 parking spaces onsite but these can quickly become full. P&J Live strongly recommends using public transport.
Lane closures will be in place on the A96 Auchmill Road in both directions at the Haudagain Roundabout for four consecutive weekends from Friday 21 February to allow for preparation work to construct the new A92/A96 Haudagain Improvement link road junction.
Work will start at 7pm on Friday evenings and finish at 7am on Monday mornings, with continuous 24-hour working during these periods.
How can I get to P&J Live by bus?
Stagecoach and First standard services will run through the event complex daily, please check their websites for the most up to date services and times. Pricing and more details can be accessed here.
Stagecoach's JET 727 service can also take you to the gig from Union Square serving Broad Street, Kitty Brewster, Great Northern Road and Bucksburn. Find full Jet 727 timetable here.
Stagecoach PJ1 shuttle service departs from Stance 14 at Union Square bus station from 18:00 until 19:00 and operates direct to P&J Live up to every 10 minutes. Buses will also be available back to the city centre after the show is finished running approximately every 5 minutes, until the event is cleared. A single ticket to/from the city centre is £2.60 or a return £3.80. Find more information here.
Are park and ride facilities available?
There will be additional services running from the surrounding Park & Ride facilities.
PJ2 from Stonehaven, bus leaves at 17:30 and returns 30 minutes after the event. £8 to book, bus must be pre-booked.
PJ3 will leave from Kingswells Park & Ride every 30 minutes from 18:00 and returns every 15 minutes after the event. £2 for return, please pay on bus.
PJ4 from Craibstone Park & Ride every 15 minutes from 18:00 and returns every 15 minutes after the event. £2 for return, please pay on bus.
PJ5 from Inverurie Town Square, bus leaves at 17:30 and returns 30 minutes after the event. £5 to book, bus must be pre-booked.
PJ6 from Ellon Park and Ride, bus leaves at 17:30 and returns 30 minutes after the event. £8 to book, bus must be pre-booked.
For further information and booking the PJ2, PJ5 and PJ6 buses please click here.
What about by taxi?
There is a taxi pick-up and drop-off point located on the P&J Live site, as well as a dedicated taxi rank in operation during major events.
And drop off and pick up?
A drop-off and pick-up point is situated beside the taxi rank, Sub-T (underground) car park and next to the Hilton hotel please follow signage. Maximum stay is 30 minutes.
What about security?
P&J Live take the safety and security of all fans and visitors very seriously. When coming to the arena, arrive early to allow time to pass through security checks.
The security and customer services team are there for your safety. Please cooperate fully with all security checks and support these vital members of our team as they carry out important work.
Further information can be found here.
For more information, click here.