The Knowes Hotel is the perfect place to enjoy local produce and picturesque views in Aberdeenshire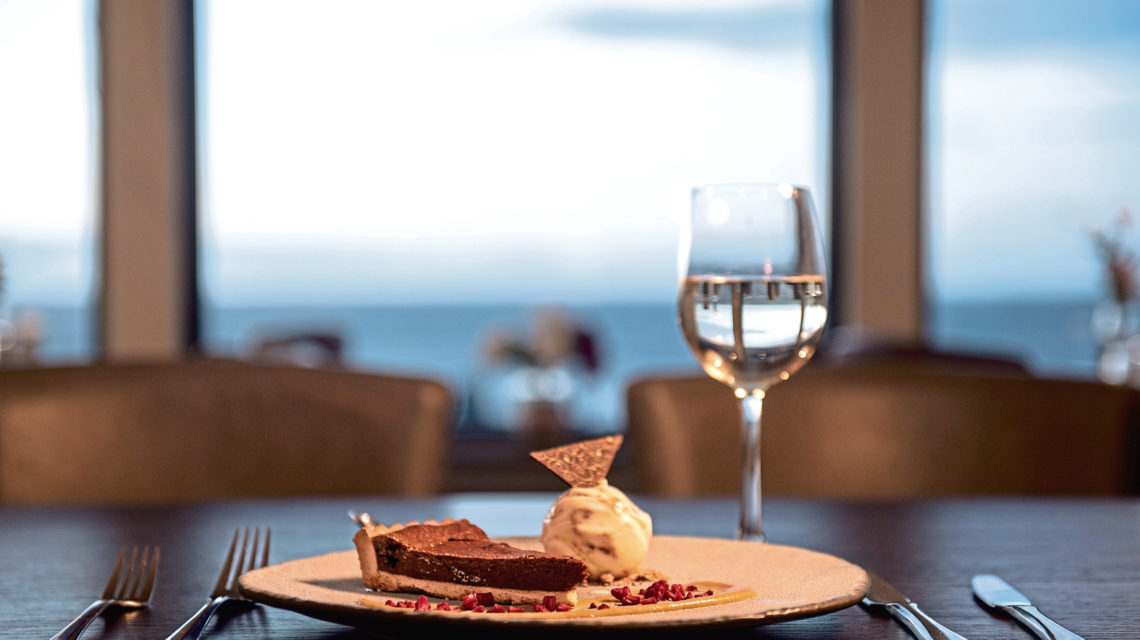 Enjoying picturesque seaside views, the Knowes Hotel provides a spot of luxury by the Banffshire coastline.
Situated in Macduff, not only does the award-winning venue provide a glamorous setting for dining and functions, but it also serves up delicious local produce.
At the forefront of the hotel's exceptional success is chef and owner Wayne Stewart, who took over the business in January 2017.
With the fate of The Knowes' future on his shoulders, he took it upon himself to make arrangements for an extensive refurbishment of all aspects of the hotel.
Fast forward to today – and an entire revamp of the hotel's cuisine, interiors and accommodation later – and The Knowes Hotel is recognised as one of the go-to places to visit by the Aberdeenshire coastline.
From boasting fresh seafood dishes to indulgent afternoon teas, the food and drink offering is constantly evolving. And the same goes for Wayne and his close-knit team, who continue their efforts in showcasing prime local produce and providing an excellent service.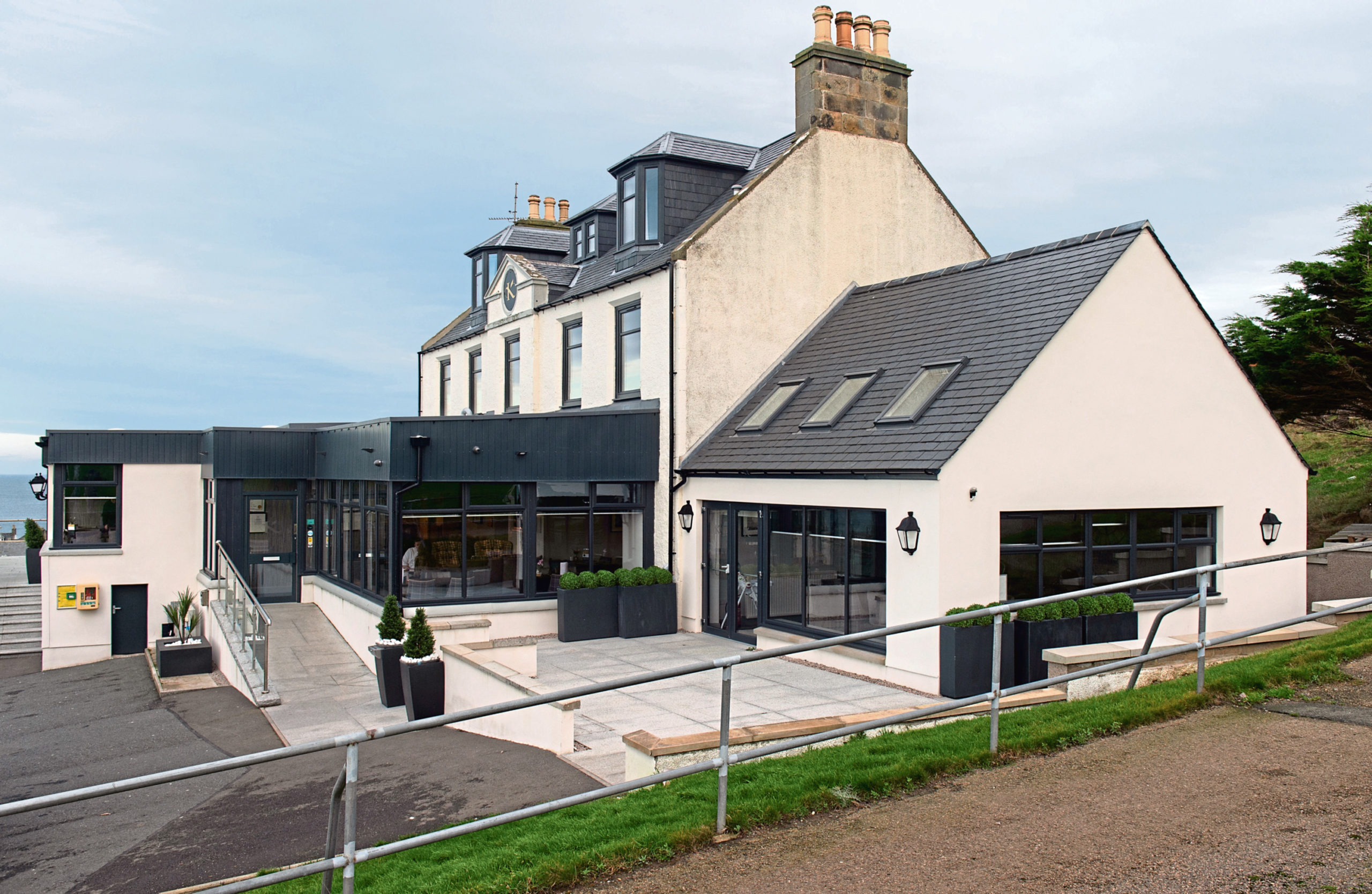 ---
You purchased The Knowes in 2017. What was it about the venue that appealed to you?
---
In my eyes, it's always had so much potential, which is what drew me to it.
I actually looked at taking on the business nine years ago but, at the time, I wasn't ready to take on such a big risk.
Having gained as much experience as I could in running a business over the years, I finally plucked up the courage to put down an offer.
It was incredibly run-down when I had a glance at it, and a huge investment was needed, but we managed to strike a deal with the previous owners, which resulted in us getting the keys in January 2017.
It's been my life ever since then. Everything you see – from the food on your plate to the cosy accommodation – is a result of constant hard work from the staff and myself.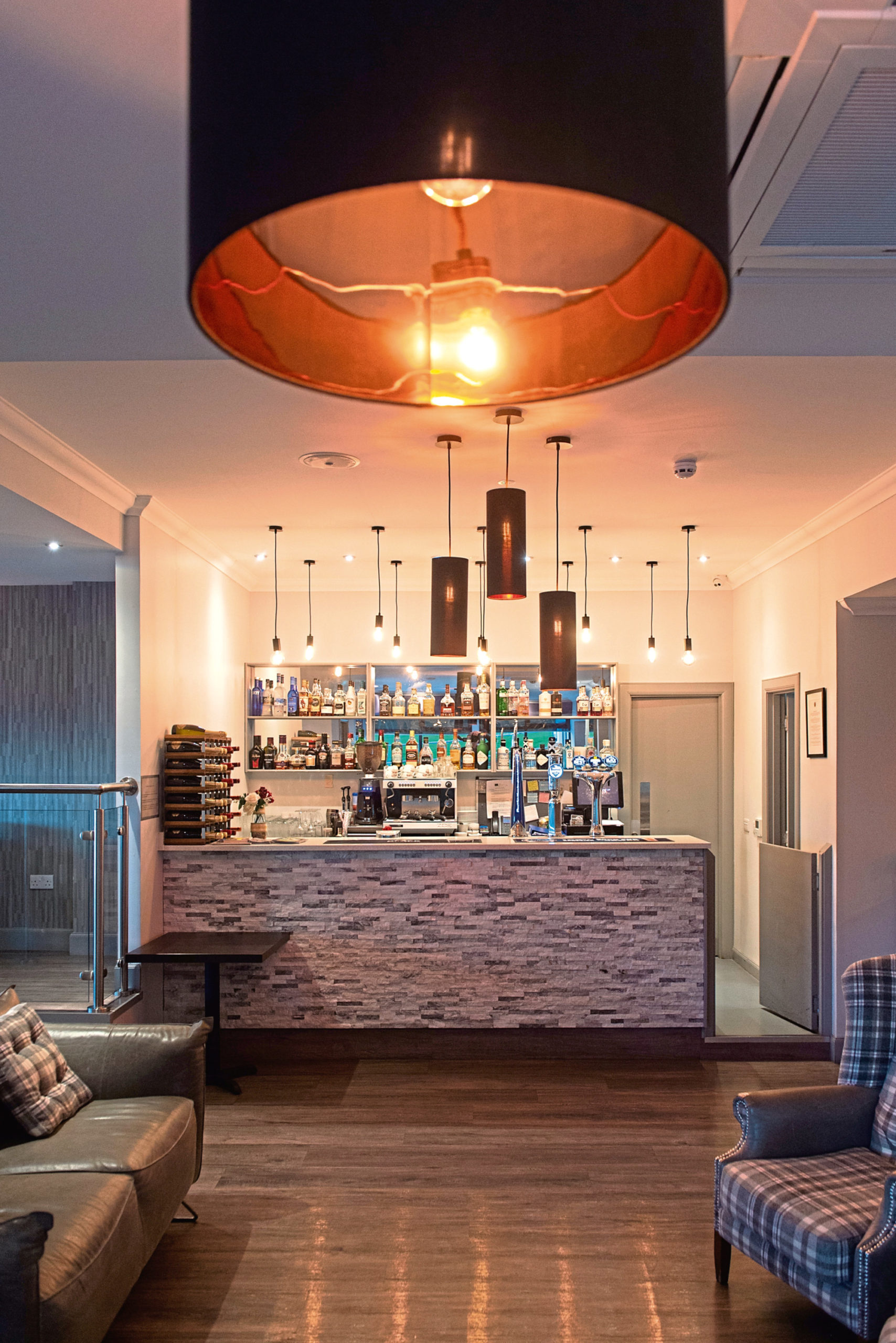 ---
Tell us about your past experience in the chef industry?
---
I started cooking when I was 16 years old, and trained in a number of local hotels and restaurants. Having attained several qualifications at Aberdeen College, I decided to start working for offshore catering firms – including Compass Group and Sodexo – from the age of 21.
I acquired a number of roles on multiple, different platforms over the years, such as chef manager and facilities manager, so it's safe to say I gained a lot of experience during this period.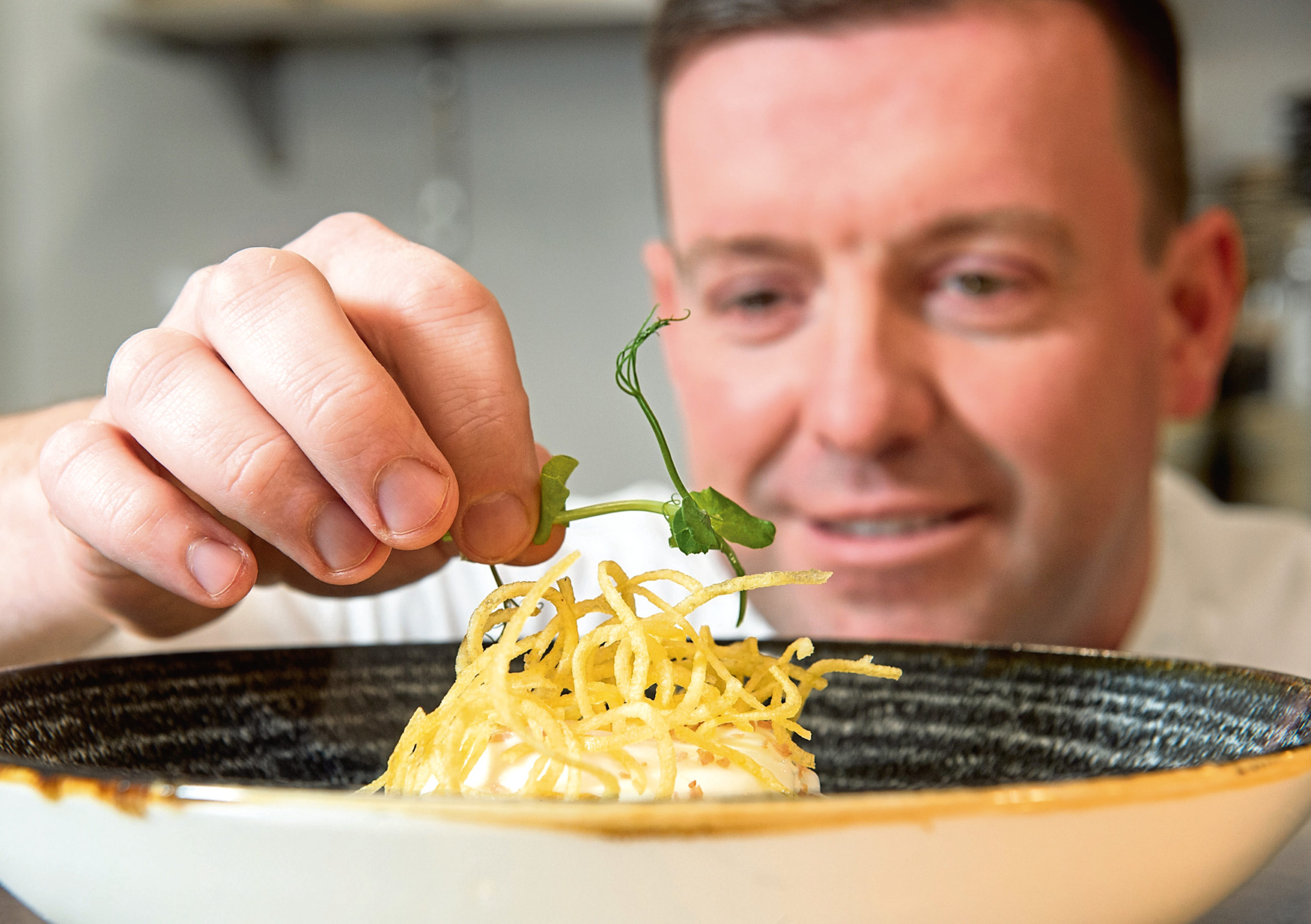 ---
What made you return to onshore work and what was your next move?
---
Well, you're constantly cooking with a budget and working with the same tools when offshore.
Despite, the opportunities of offshore being fantastic, the routine was becoming a bit tedious and I really needed a change.
I also noticed that I was gradually losing the same level of passion I once had for cooking when I was younger, so I returned to onshore work at 31.
I really wanted to give something back to the local area, so I took on the franchise at Duff House Royal Golf Club in Banff.
Having spent around 20 months there, launching a new restaurant concept and gaining enough confidence to take on The Knowes, that's the challenge I was keen to start next.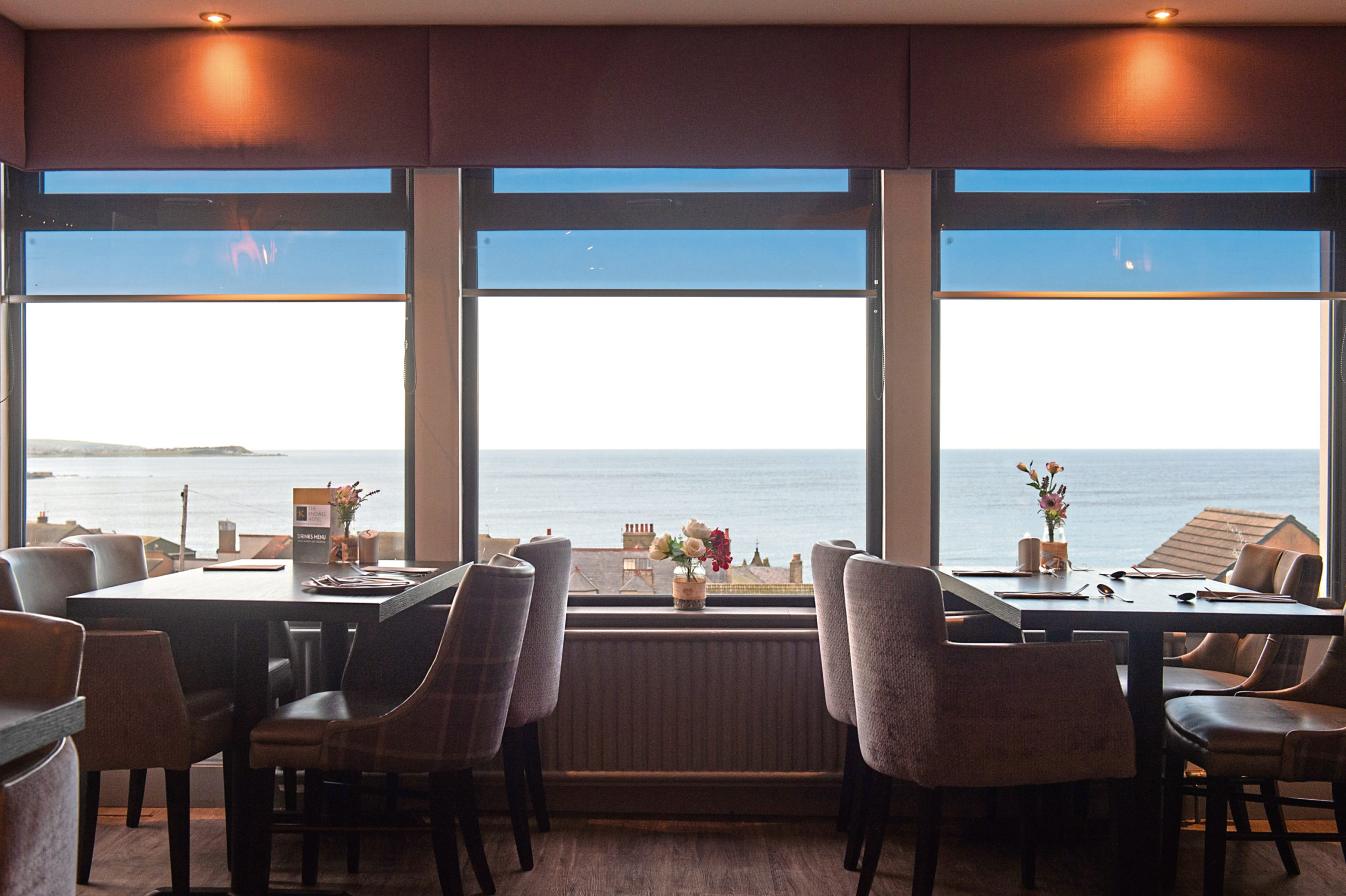 ---
That's fantastic! How did you go about pulling together the dining concept?
---
After the entire restaurant was reconstructed to become an open-plan space, and the kitchen underwent a complete redesign, that's when I got to work with the food side of things.
I knew how successful my menus had been at Duff House, so I decided to use that to my advantage. However, I wanted to add a greater variety to the food offering here.
At The Knowes, all our produce is sourced locally, where possible.
This is of the utmost importance to me, as it ensures our food is fresh, sustainable and traceable.
Customers can pick from delicious vegetarian curries and burgers, traditional roasts, steaks, and, of course, an array of seafood including halibut, salmon and haddock and scallops.
We receive produce from the likes of Sutherlands of Portsoy, John Stewart Quality Butcher and Inshore, along with many others.
As for the menus, these are refreshed every six to eight months with the season in mind.
For example, in the summer months, I tend to highlight meats like mackerel and crab on the menus. Whereas in the winter, the dishes are more hearty, comprising the likes of lasagnes and pies.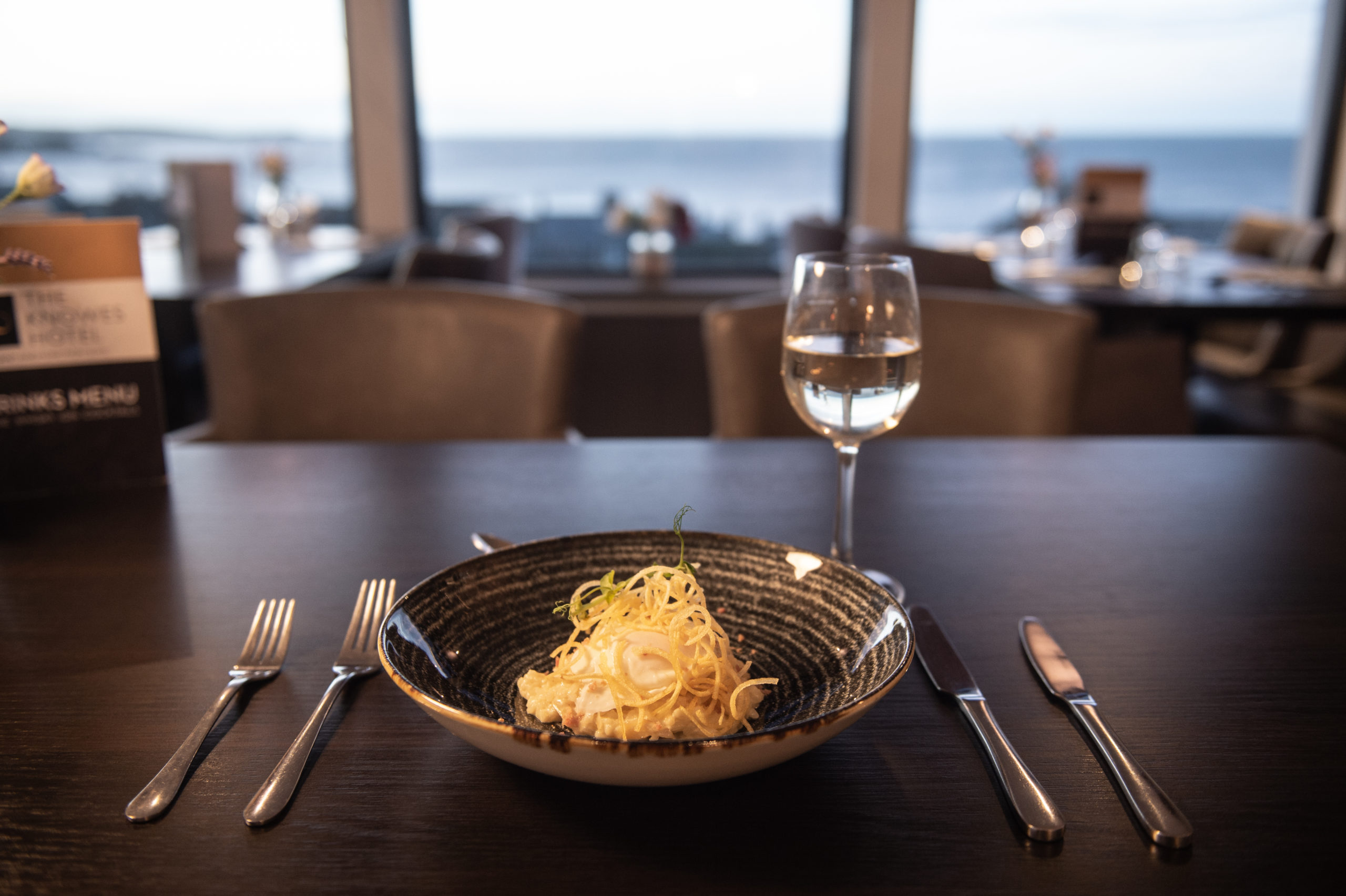 ---
What about the team? How did you build it?
---
I always wanted to create a quality, local team from the get-go, because supporting local is at the heart of The Knowes Hotel.
The team once consisted of only eight members, a lot of which came from Duff House, but now there are 36 of us, which is crazy, to me!
There are about 12 full-time staff while the rest are part-time, who also attend university and local schools and colleges.
I take on as much young talent as possible because, at the end of the day, they're the future of the industry.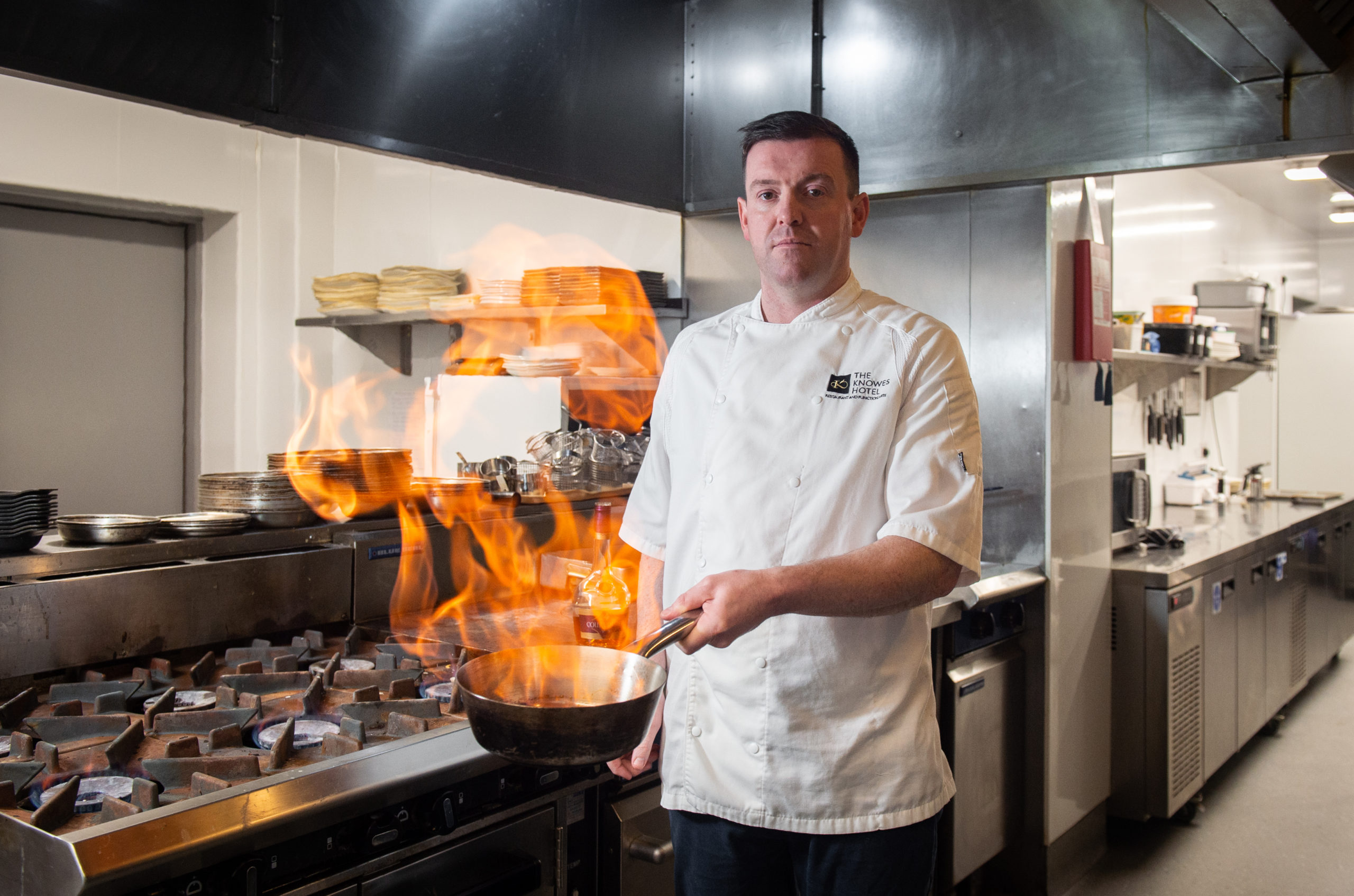 ---
That's great to hear! Who has a say in developing these seasonal menus?
---
Scott Oldman – my right hand man – and I always bounce ideas off each other.
We also have younger members of the team – including Aiden Clark and two other trainees – who are a fantastic help, too.
I think it's important to get as many people involved in the process as possible. The more minds at work, the better!
Including a lot of the kitchen team also allows the younger members to learn a few tips from the more experienced chefs – from flavour combinations that work well together to different cooking techniques.
It's also a confidence boost for them to see a dish they worked on themselves in front of customers.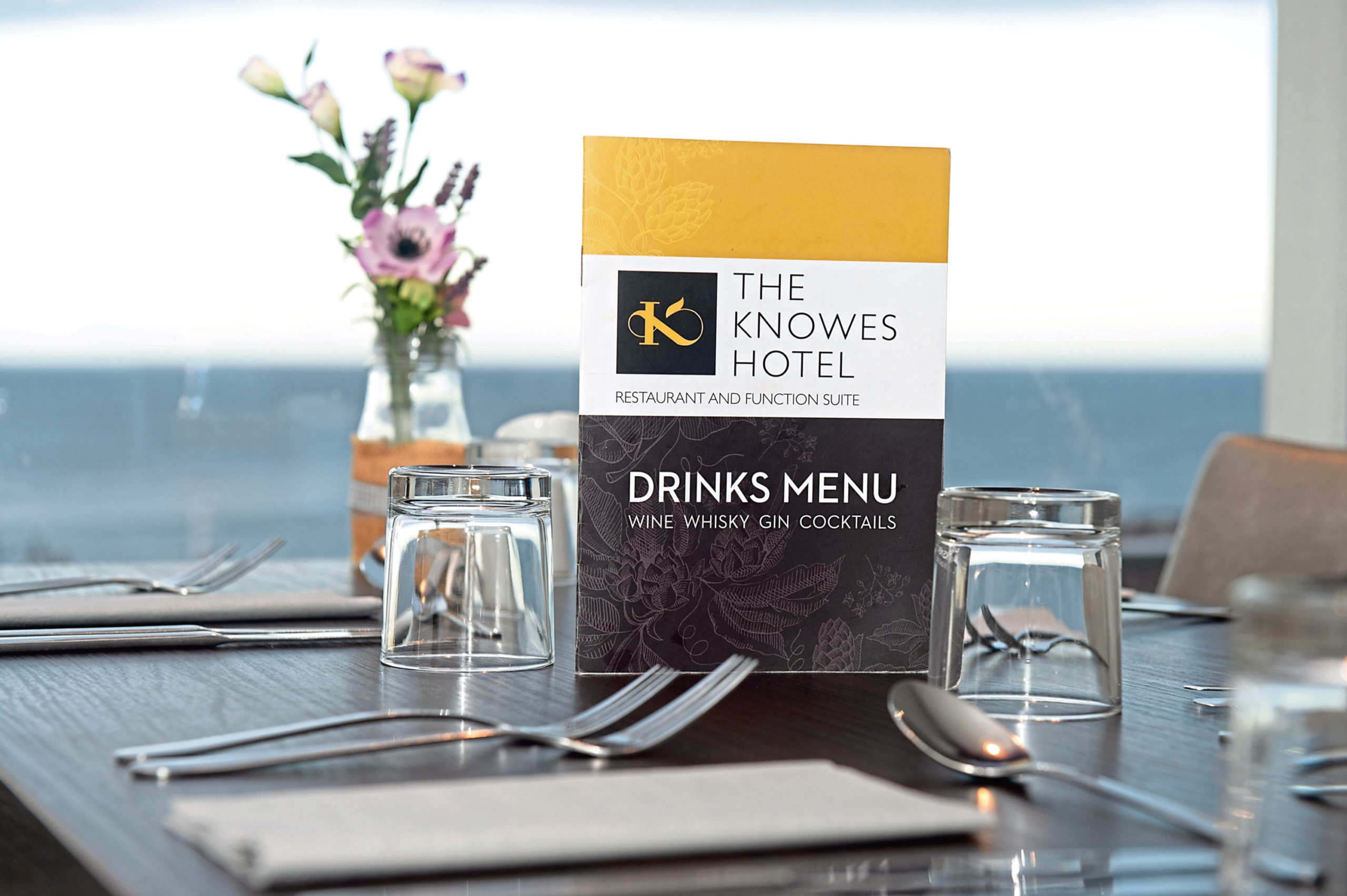 ---
What else is on offer at The Knowes Hotel?
---
Other than the food and drink, guests are also welcome to sample our comfortable en suite rooms, which come with wifi access, tea and coffee facilities, and a freshly cooked Scottish breakfast.
Better than that, a number of these come with stunning sea views.
There's also the perfect rooms for those planning a special function or event, which can cater for up to 120 people.
We tailor a variety of food and drink packages to suit your group requirements, which makes the service really personal.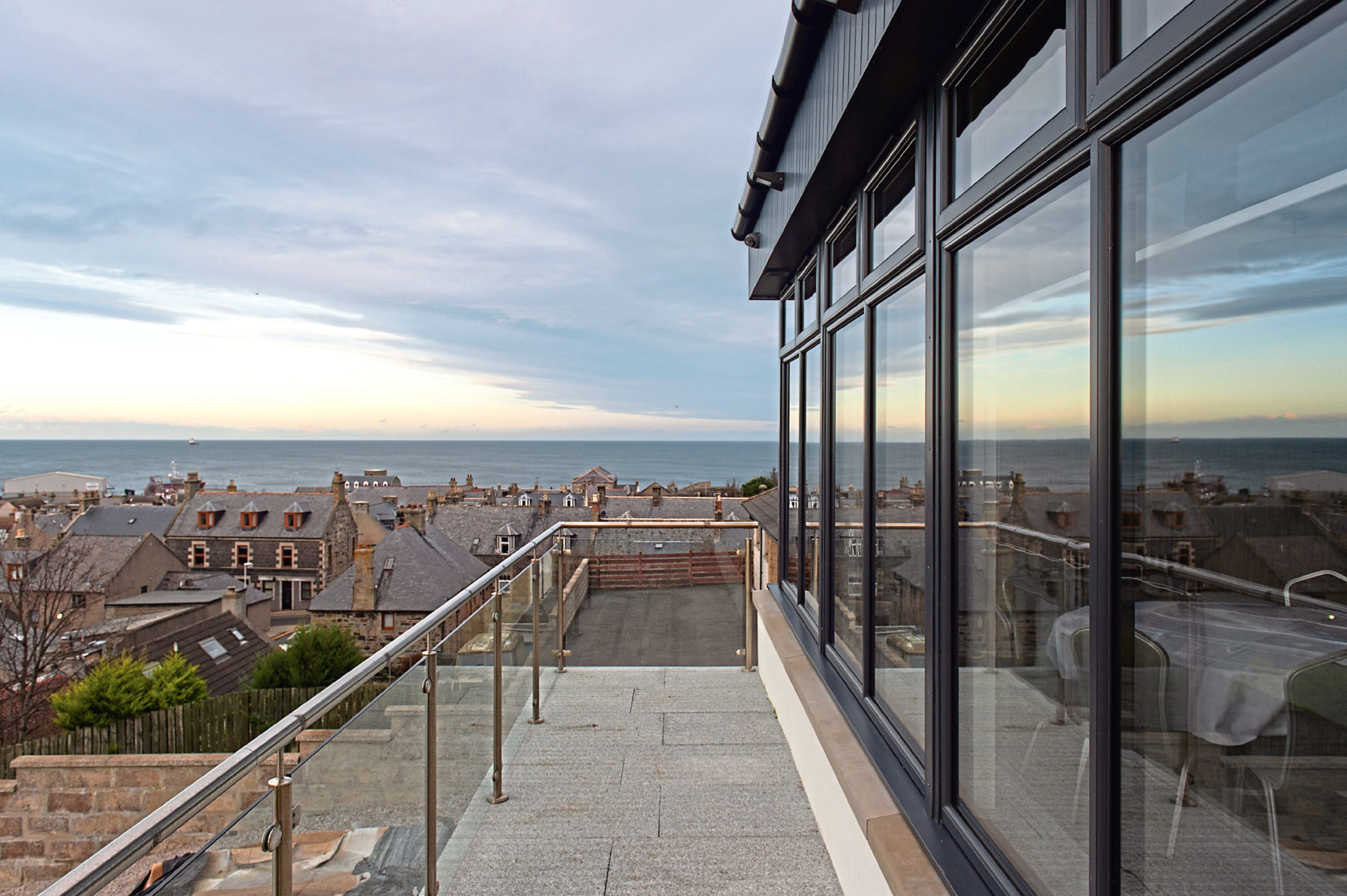 ---
What's in store for guests in the coming months?
---
There have been a few new additions to the food offering already this year, which have included our updated afternoon tea menu.
This features a range of new homemade bakes, including lotus biscoff and caramel verrine, and chocolate and orange layered cake. Savoury options have also been added.
The menu has always been a hit with customers but hopefully these changes will raise the bar even higher!
Alongside this, there will also be a selection of new cocktails and wines, too.
It's all go here, but this is important as it keeps things exciting for our customers.
I hope guests love the new offering just as much as the team and I do!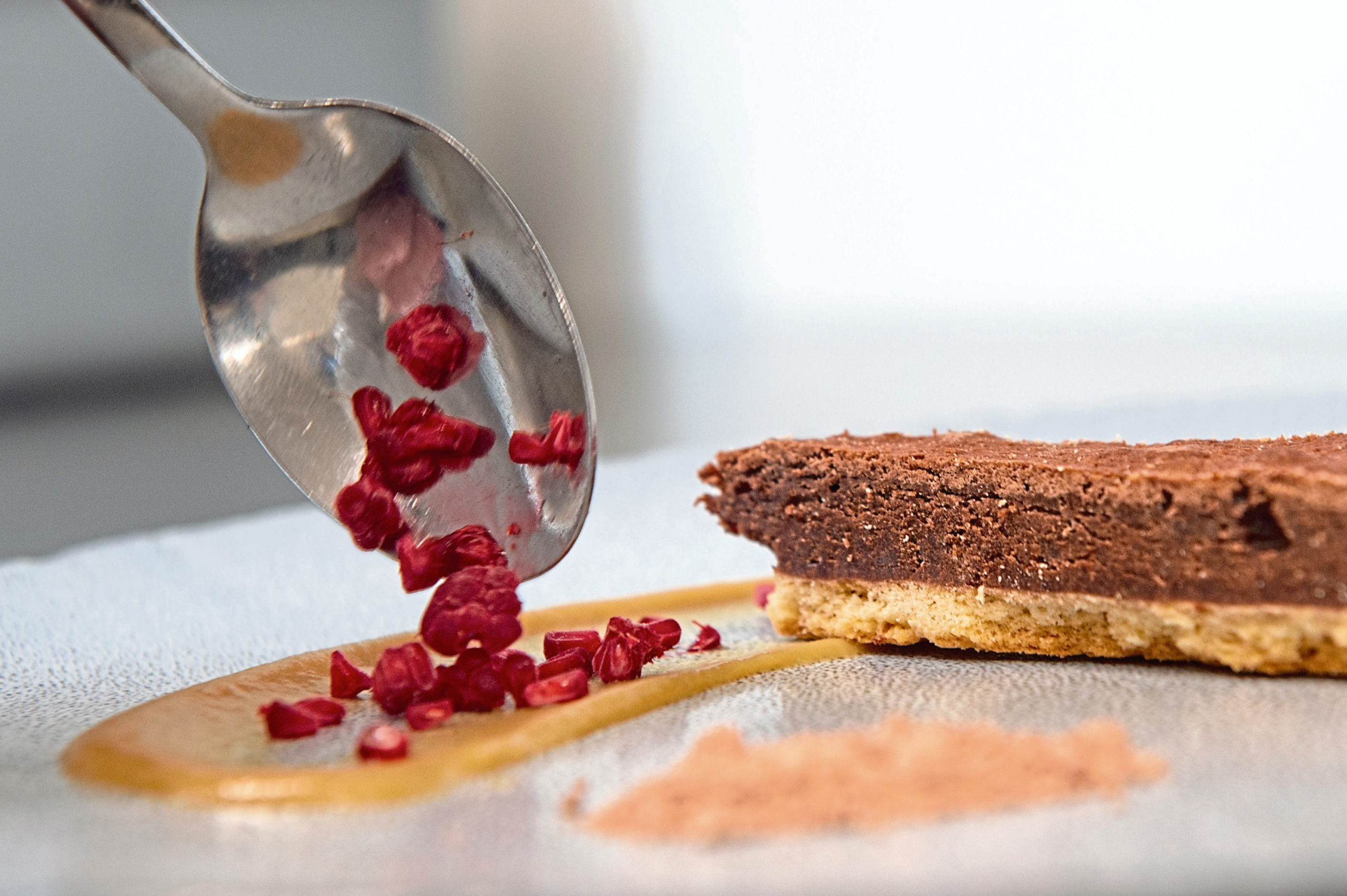 Visit knoweshotelandrestaurant.co.uk to browse the hotel's menus and accommodation