The Juicing Company produces raw ingredient and cold-pressed health drinks in the north-east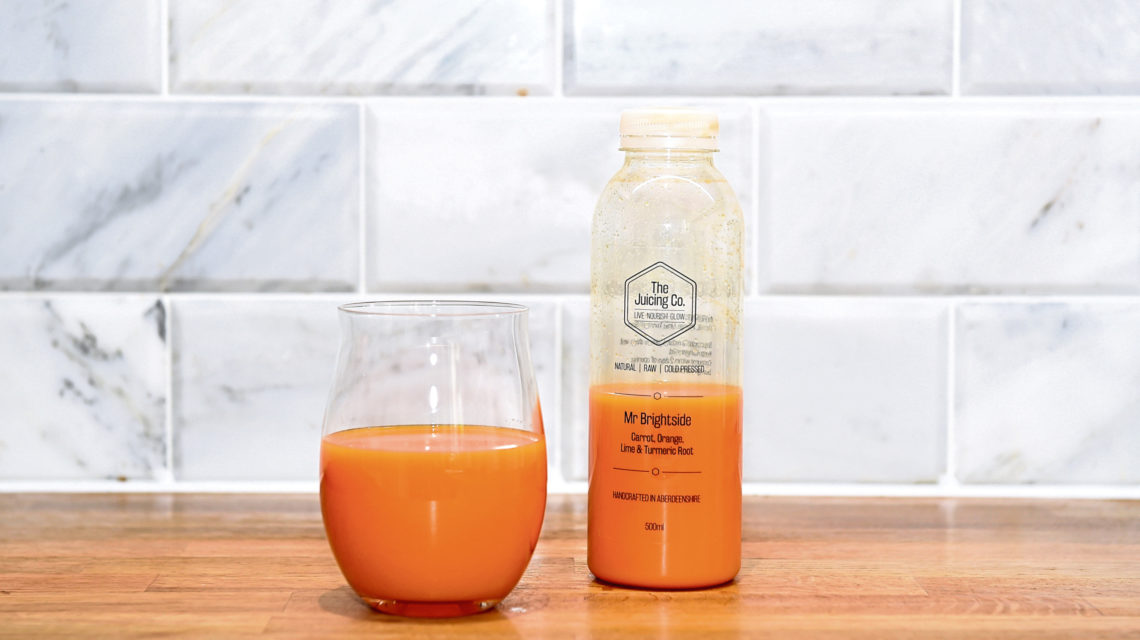 Vanessa Bremner has travelled the globe, tasting the array of nutritious flavours that different locations have to offer.
From the Maldives and New York, to Australia, India and all over southeast Asia, the soon to be mum-of-three was determined to uncover the world's tastiest ingredients, alongside husband Stuart.
It was during these lengthy travels that Vanessa acquired new-found passions for wellbeing, health and nutrition. So, on returning to Aberdeen in 2015, Vanessa decided to act on this and launch her own successful business, The Juicing Company.
Vanessa said: "My husband and I moved to Singapore in 2014.
"While living in Singapore, I discovered two classes which completely changed my life.
"The first was Body Blitz – run by medical nutritionist Karin G Reiter and fitness trainer Karine Gauthier – and the second was an outdoor fitness group, known as Momentum Bootcamps.
"It was in these classes that my new health and wellbeing journey really began.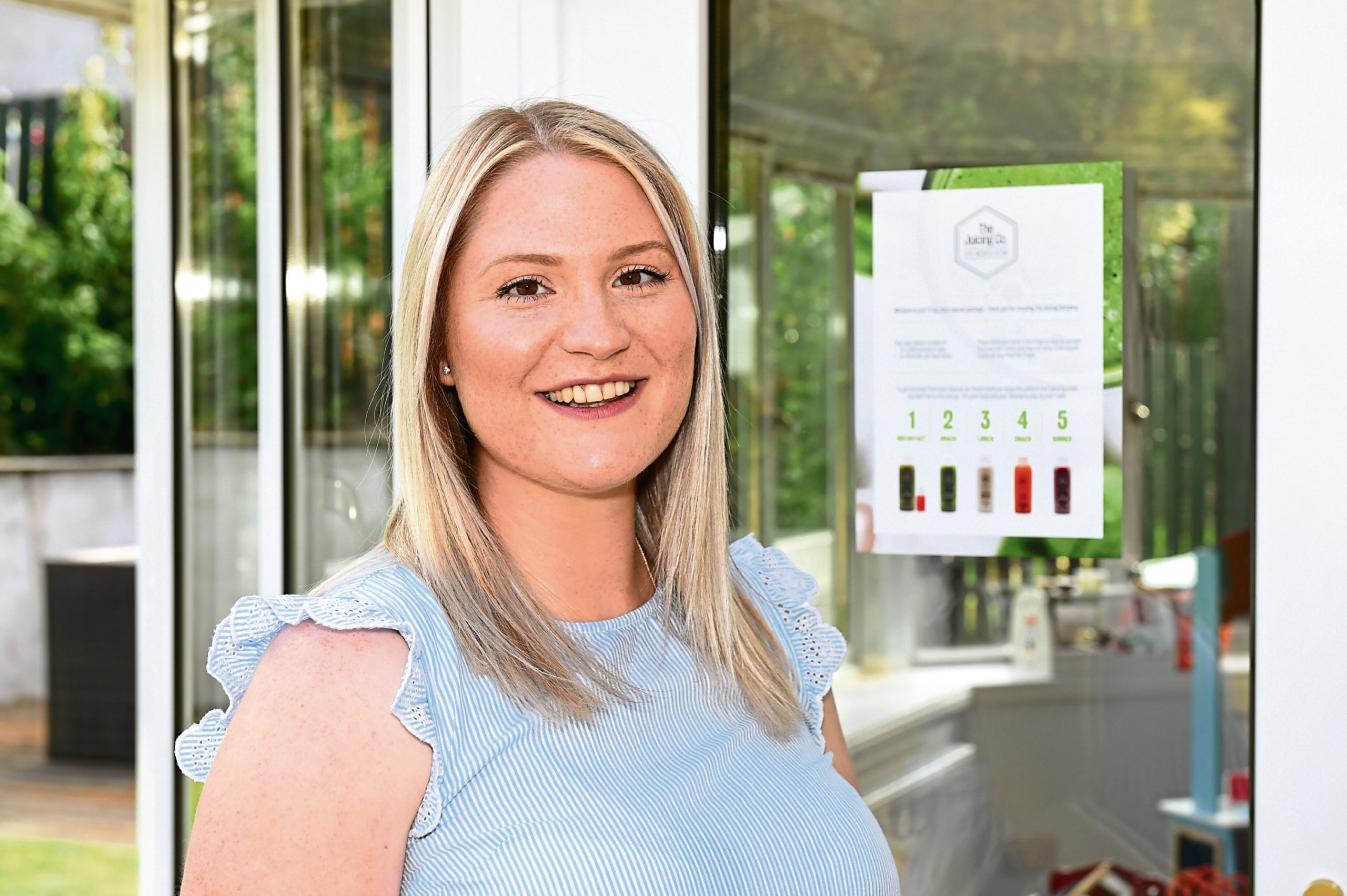 "I was surrounded by strong and inspiring women. "And I absolutely loved learning about nutrition, wholefoods and how we can heal our own body by using food as medicine.
"From there, I threw myself into every nutrition class going, changed our entire lifestyle, hunted for every juice bar, raw food cafe and refined sugar-free treat.
"We went on to travel across the world. I honed in on my new skills, and my passion for all things health and wellbeing related grew."
In December 2015, heavily pregnant with their first child, Vanessa returned to Aberdeen with Stuart. They tried to implement their new lifestyle back home, however, admitted that "it was incredibly hard".
"I couldn't find the items that I needed," Vanessa added.
"No one seemed to sell raw foods that weren't simply a boring salad, or refined sugar-free goods.
"I couldn't get a vegetable juice for love nor money, so that's when the idea for The Juicing Company first came about.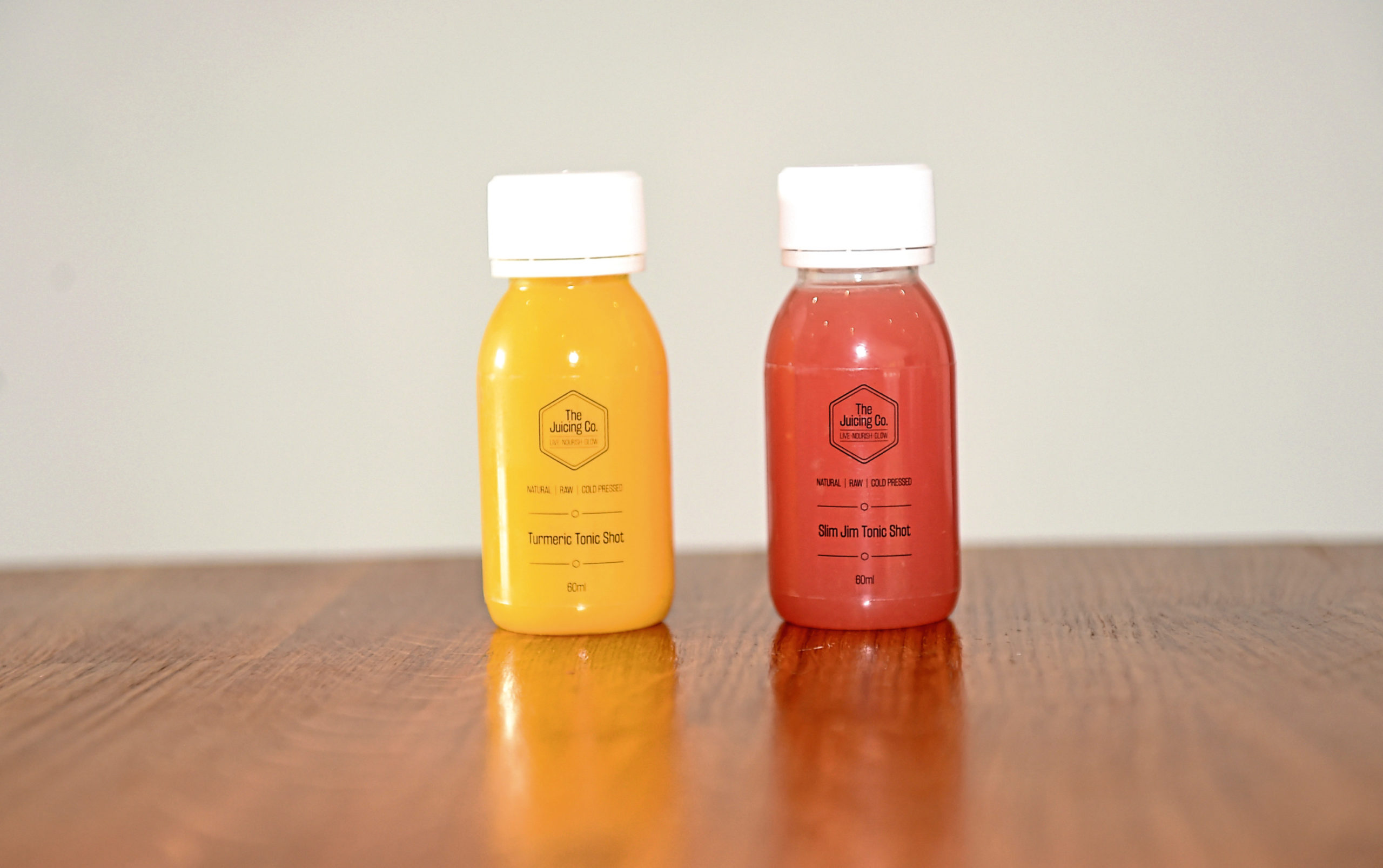 "Life became busy with our new baby girl and my husband working abroad.
"I would often talk about my dream of bringing things like cold-pressed juices to the Granite City, but then put it to the back of my mind (thinking it was impossible).
"In the end, after a huge amount of persuasion from my husband, I took the first jump and registered The Juicing Company.
"Once we were registered, everything just seemed to fly from there and our dream of bringing raw, highly nutritious and delicious juices to the north-east soon became a reality."
Fast forward to 2020, The Juicing Company – based in Stonehaven – now offers an impressive range of products including health-optimising tonic shots, fridge filler packages, and more. These can all be delivered nationwide.
The raw, cold-pressed juices are made from fresh ingredients alone, and are perfect for those looking to up their fruit and vegetable intake.
Vanessa said: "We never use any inflammatory foods in our products.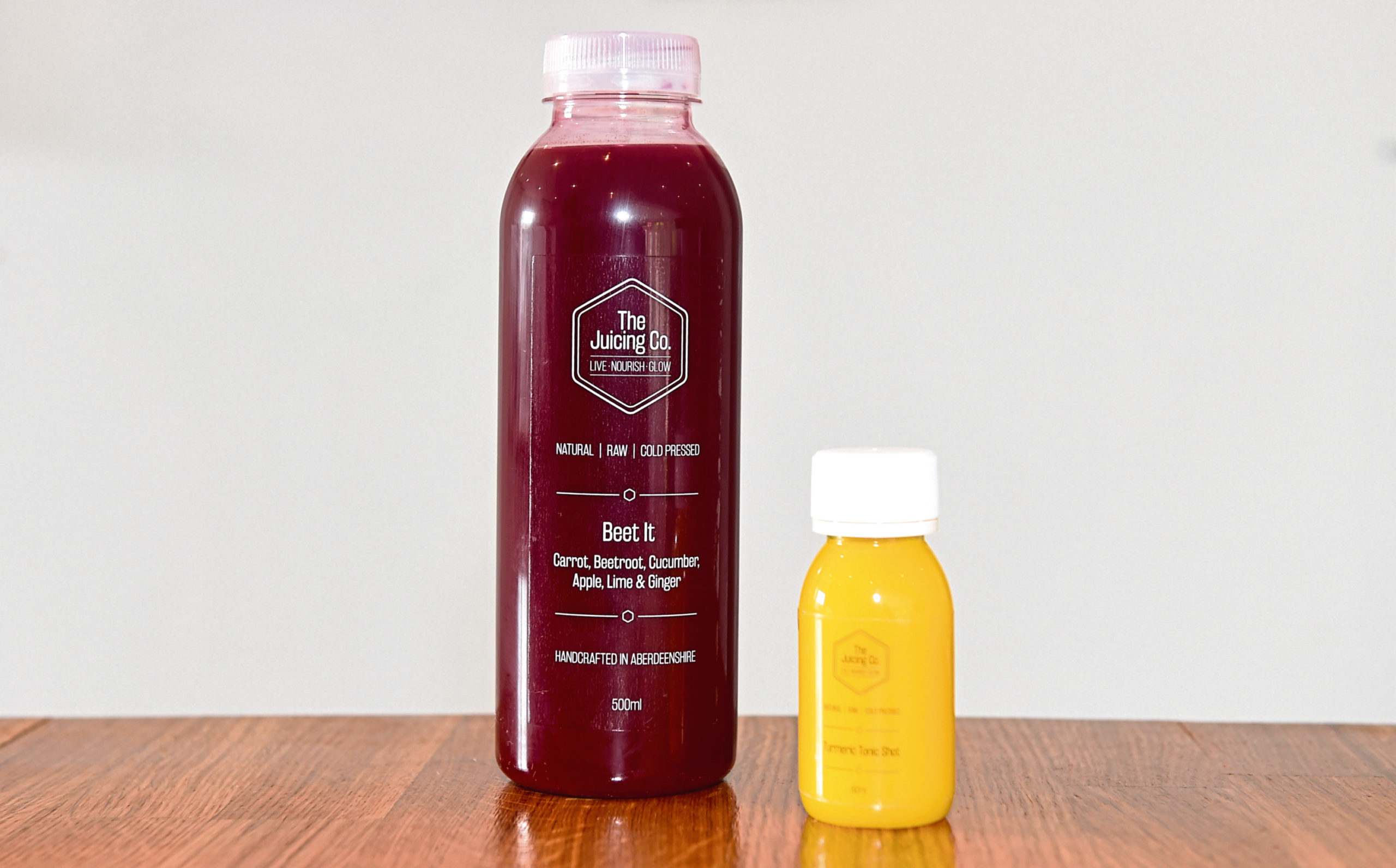 "We've made a range to suit most tastes, from our easy-drinking green juices, luxuriously creamy nut mylks and punchy tonic shots.
"A huge amount of time was spent researching flavour combinations and the health benefits of each ingredient.
"It all came down to a lot of trial and error – we had to drink a lot of terrible tasting green juices before figuring out what really worked. I wouldn't recommend juicing broccoli, it never tastes good.
"At the end of the day, raw juices can be highly beneficial for everyone. They provide easily absorbed vitamins and minerals, and I couldn't recommend them enough."
Vanessa has been working in hospitality for a number of years, explaining she "fell in love with the industry" from the outset.
Her journey involved working part-time at a local hotel; attending Inverness College; studying International Hospitality Management at Robert Gordon University and going into business development in the oil and gas industry after graduating in 2012.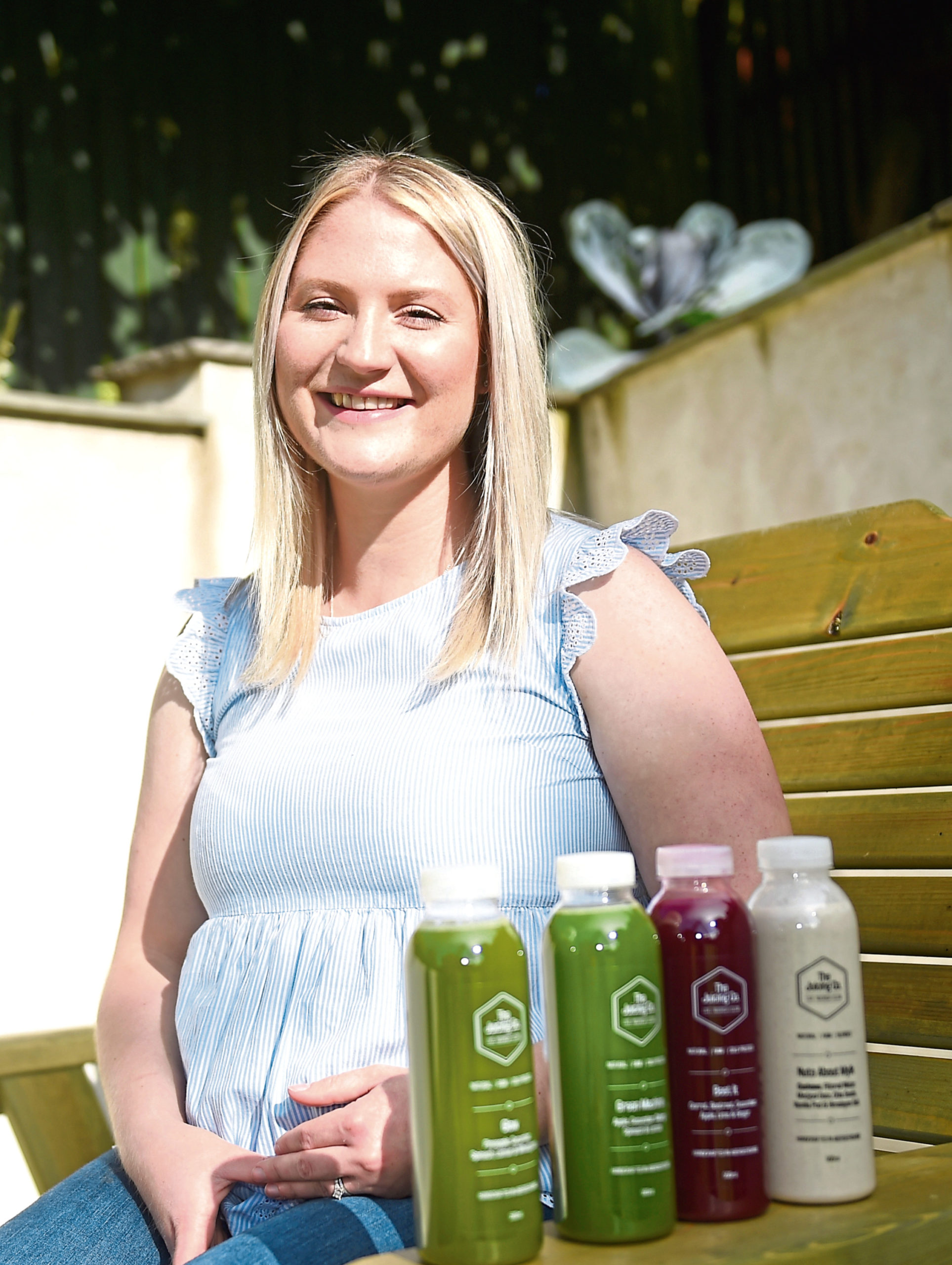 The skills and knowledge acquired by Vanessa over the years have made her the successful business owner that she is today.
"I work on all things related to The Juicing Company, although my husband does a good job at washing dishes," Vanessa added.
"This includes maintaining the website, social media, responding to emails, regular produce orders, stock checks, labelling bottles, and making and delivering the juices.
"Thankfully as I work from home, the pressures of the coronavirus pandemic haven't been as intense for us as some of the small businesses in the north-east.
"We have had to look at ways to diversify and find opportunities outwith our usual.
"But all of our juices and packages are available for delivery, and we also offer a free contactless collection service. All orders are via our website."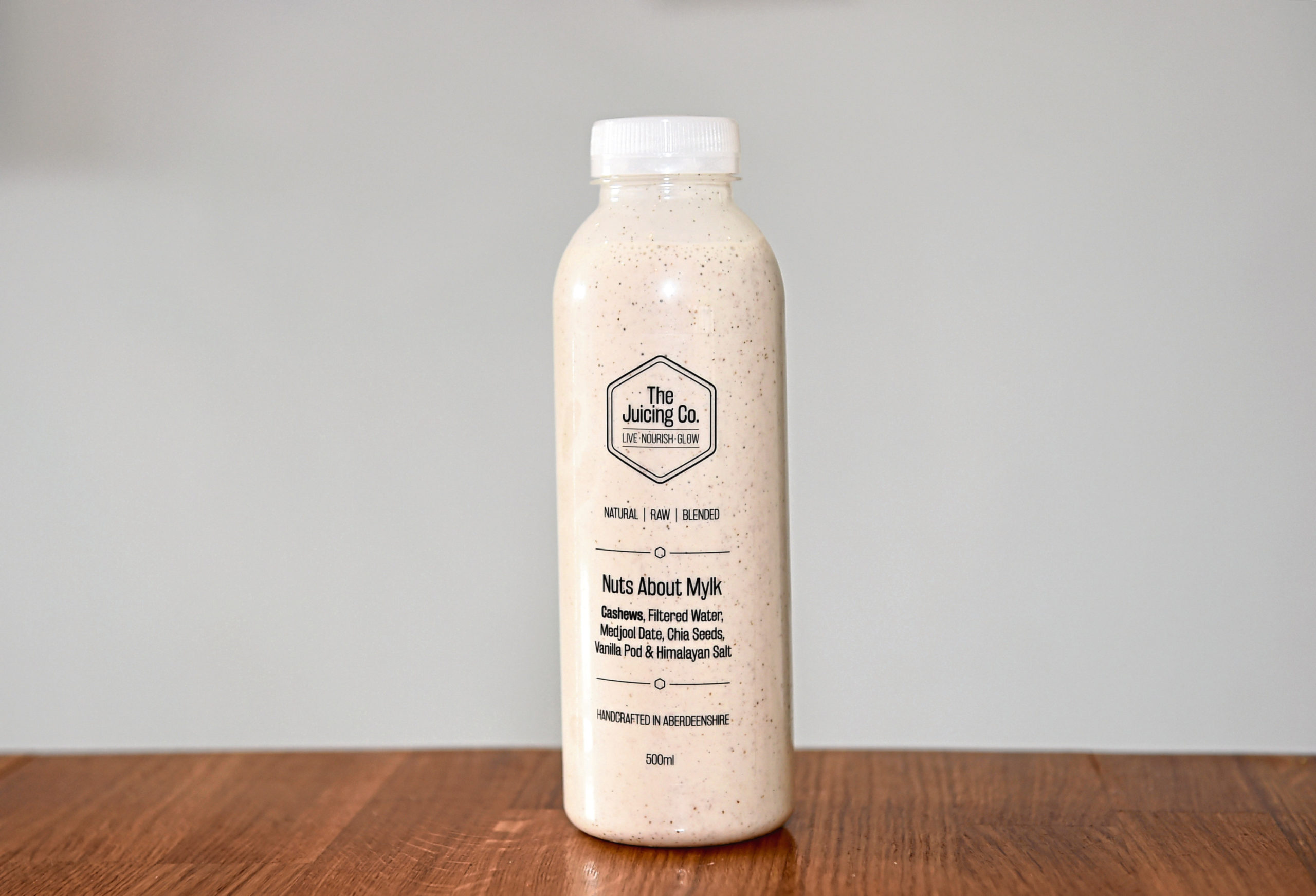 At the moment, Vanessa and Stuart are preparing for the birth of their third child.
Although the next few months will prove hectic, Vanessa is already looking forward to growing the business even further.
"I love seeing repeat orders coming through," she added.
"And hearing how our juices are helping people to feel healthier and more sustained is just fantastic.
"Right now, we're planning until October when I'll head on maternity leave for baby number three.
"But once I return to work, I'll be focusing on increasing our brand presence as much as possible."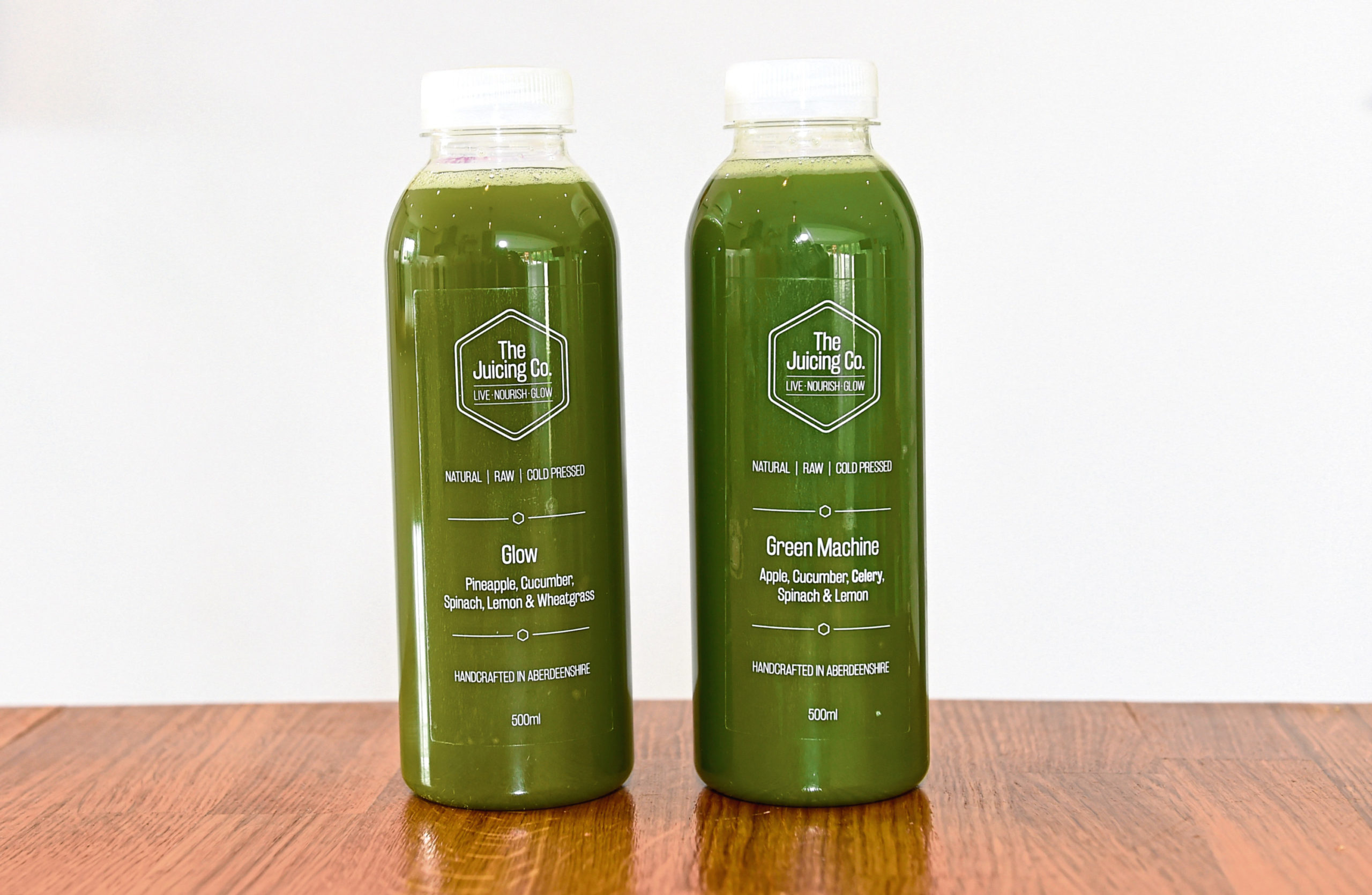 ---
Visit thejuicingcompany.co.uk to find out more information or view the juice range