The best food and drink TikTok trends to try in your north-east home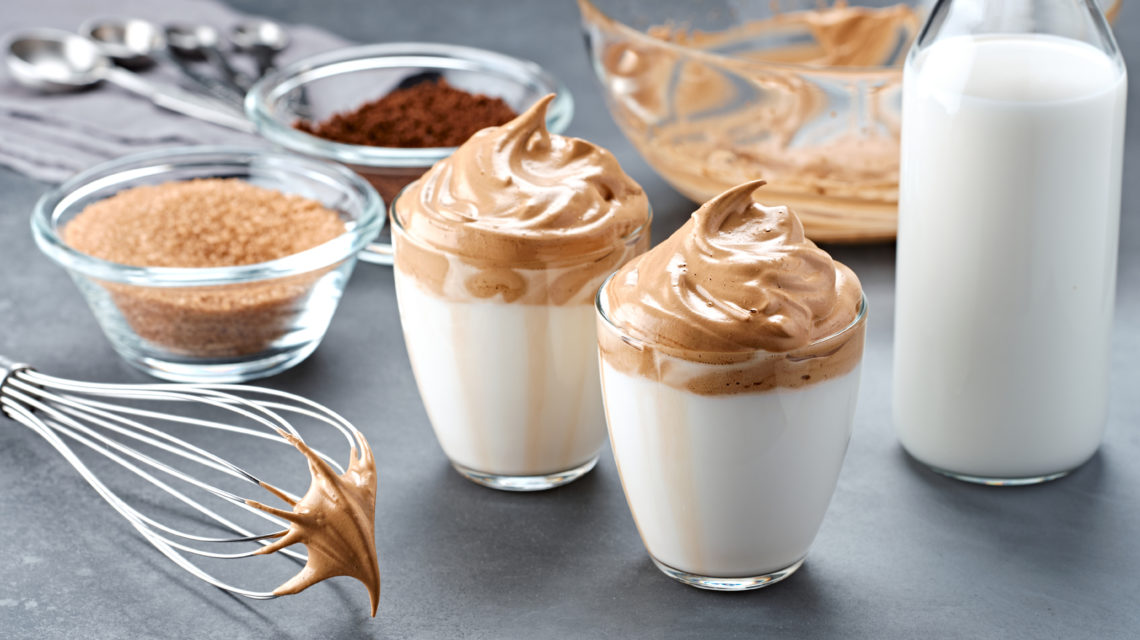 TikTok has taken the world by storm over the past 12 months.
Having been forced to stay at home for prolonged periods of time with very little to do this year, many of us have turned to the platform and used it as a form of escapism.
The app has been a haven for food and drink fanatics – along with lovers of fashion, dance, theatre, beauty, interior design and so on – as a number of delicious-looking foodie videos have been shared by people across the globe.
Because of this, we've decided to put together a roundup for the public to try out the top trends for themselves at home. Not only that, but there are also listicles of north-east businesses producing the ingredients you require, as well.
From whipped coffee to hot chocolate bombs and one-minute mug cakes, the hacks require minimal time and fuss.
---
Whipped Coffee
One of the first-ever food and drink-related trends to go viral on TikTok and take over the coffee world was whipped coffee.
All that's needed to create the light and airy drink, known as Dalgona, is milk, sugar, water, coffee and some serious arm action.
Simply combine instant coffee, sugar and water in a bowl and whip by hand (or with a mixer). Continue mixing until the mixture turns creamy, then spoon it over milk in a glass filled with ice. From here, you can combine and serve.
With little time and ingredients needed to create the drink, it's perfect for coffee fanatics who are looking to try out something different.
Where to buy your ingredients locally: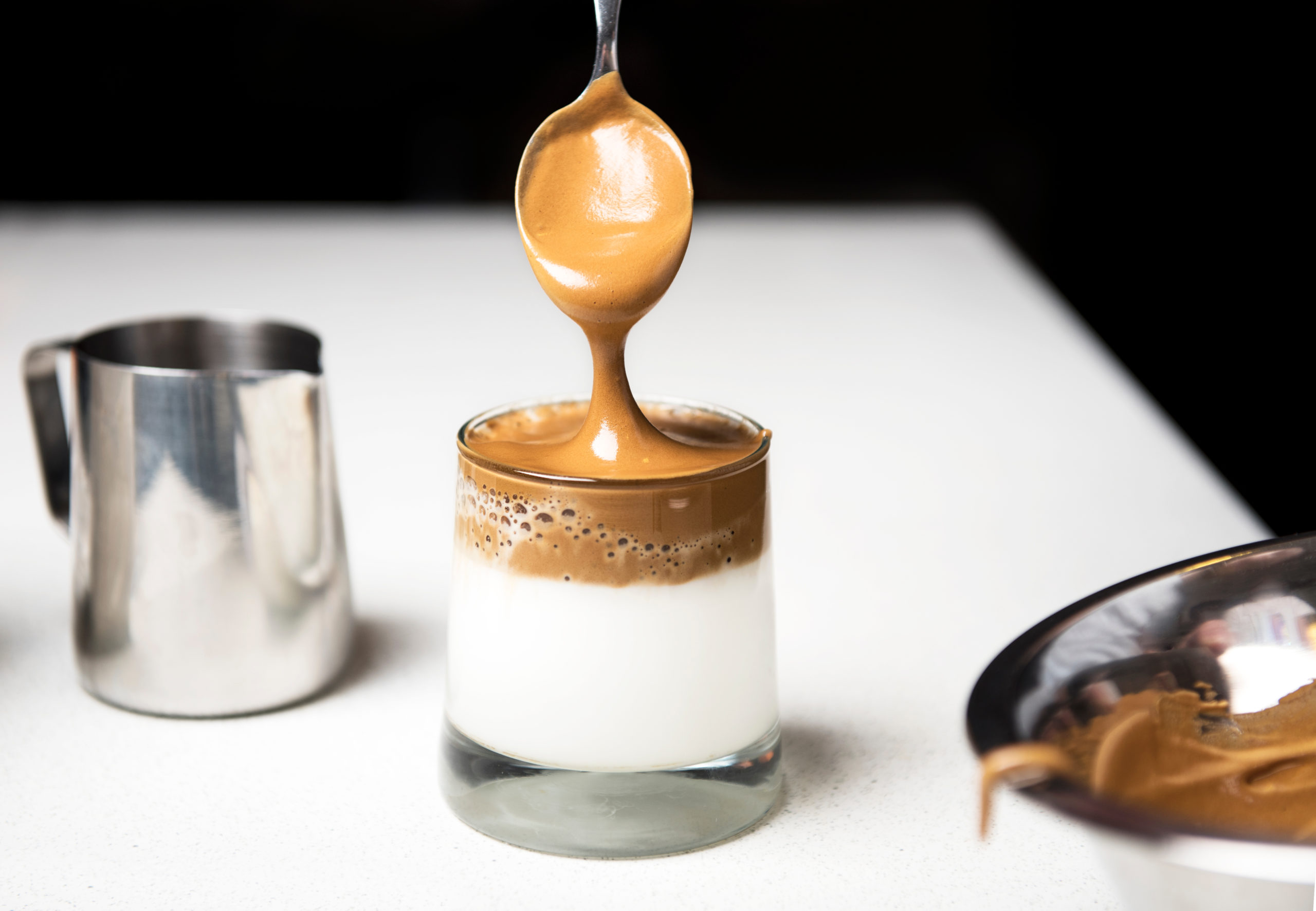 ---
Apple Nachos
Spending the night in binge-watching your favourite series? Well, you'll be in need of a tasty snack.
If for whatever reason you're trying to avoid calorific treats where possible, apple nachos will become your new go-to snack. To create the plate, layer slices of apple on a platter, top with your favourite sauces – such as peanut butter or Nutella – and you're good to go.
Where to buy your ingredients locally: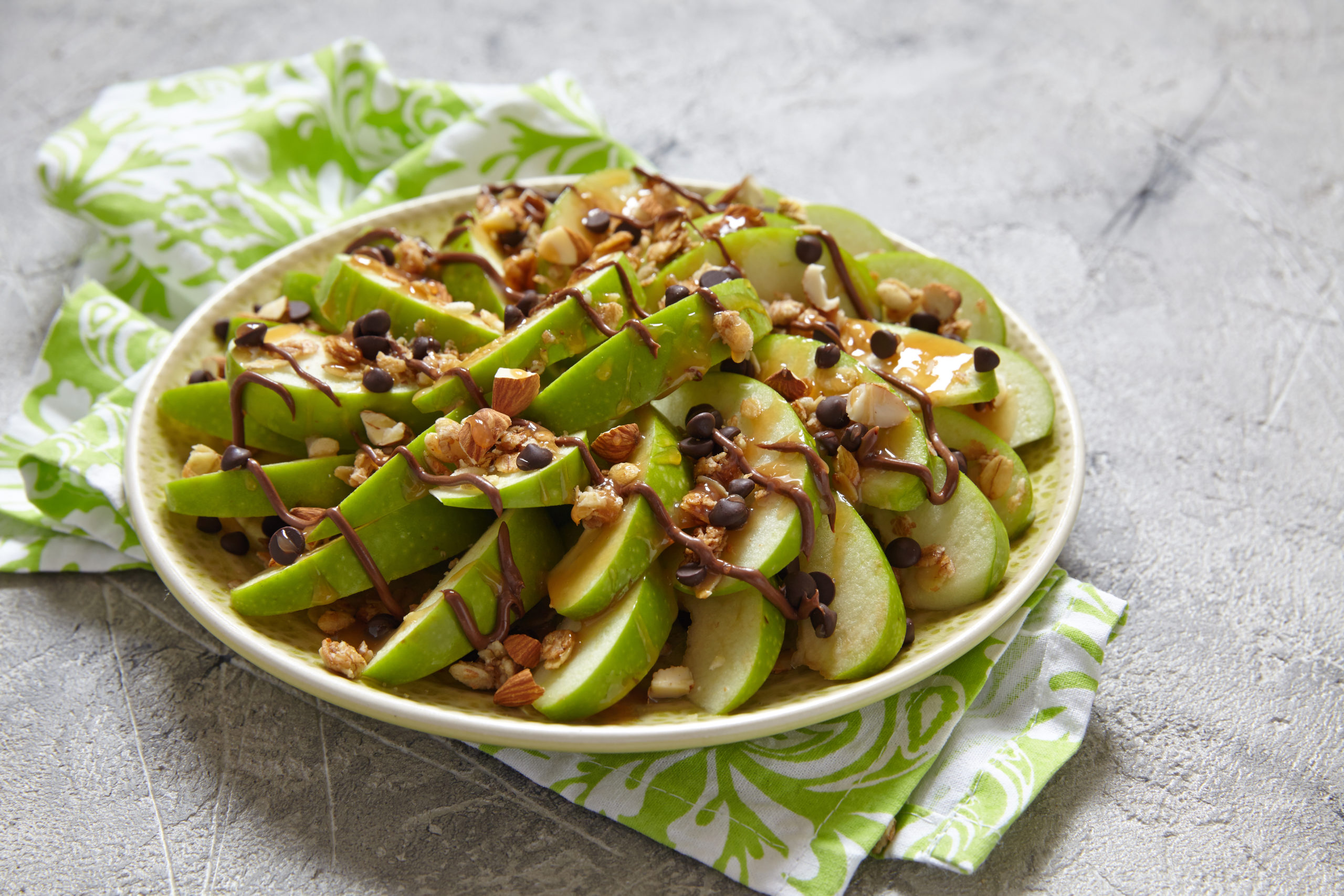 ---
Hot Chocolate Bombs
If you have a sweet tooth and love all things chocolate, then you've probably already joined the hottest festive foodie trend out there – hot chocolate bombs.
Consisting of a hollow chocolate sphere filled with fluffy miniature marshmallows and a cocoa mix, the treats are fun to make and ideal for enjoying next to the fire this winter. All that's required is chocolate, a half-circle baking mould, hot chocolate mix and marshmallows.
Start off by melting the chocolate in a microwave and stirring until everything is smooth and pourable, then fill your moulds making the edges thick – pour out any excess. Pop the moulds into the freezer for 5-10 minutes to set. Once set, remove from the moulds gently and melt the edges of half of the domes. Fill the other halves with hot chocolate mix and marshmallows – as well as any other treats or add-ins – and seal together with one of the domes with a melted edge. Now you can decorate as you please.
With the hot chocolate bombs completed, place one inside a mug. When you pour hot milk into the mug, the chocolate melts and magically releases the marshmallows and mix hiding inside.
Where to buy your ingredients locally: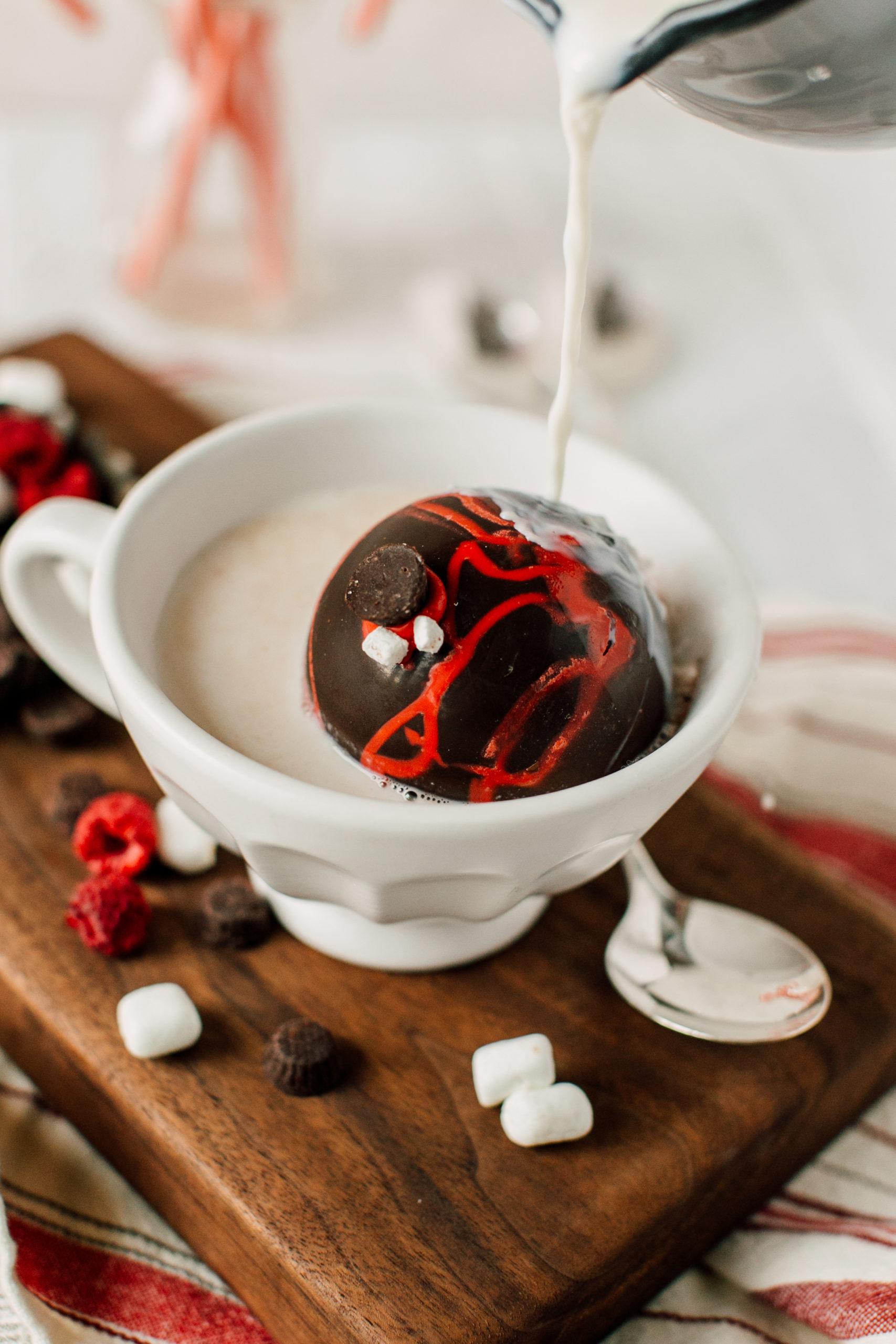 ---
One-minute Oreo Mug Cake
Satisfying your sugar cravings couldn't be easier with the one-minute Oreo mug cake.
The TikTok recipe creates a gooey and delicious mixture that will leave you wanting to make it over and over again – and all you need is milk and Oreos.
Start out by crushing four Oreos in a mug until they're almost fine dust, then add 3-4 tablespoons of milk. At this point, you can simply place the mug inside the microwave and heat for around 90 seconds. However, you can also add a variety of toppings, including nuts, fruit, whipped cream, ice cream and sweets.
Where to buy your ingredients locally (for toppings):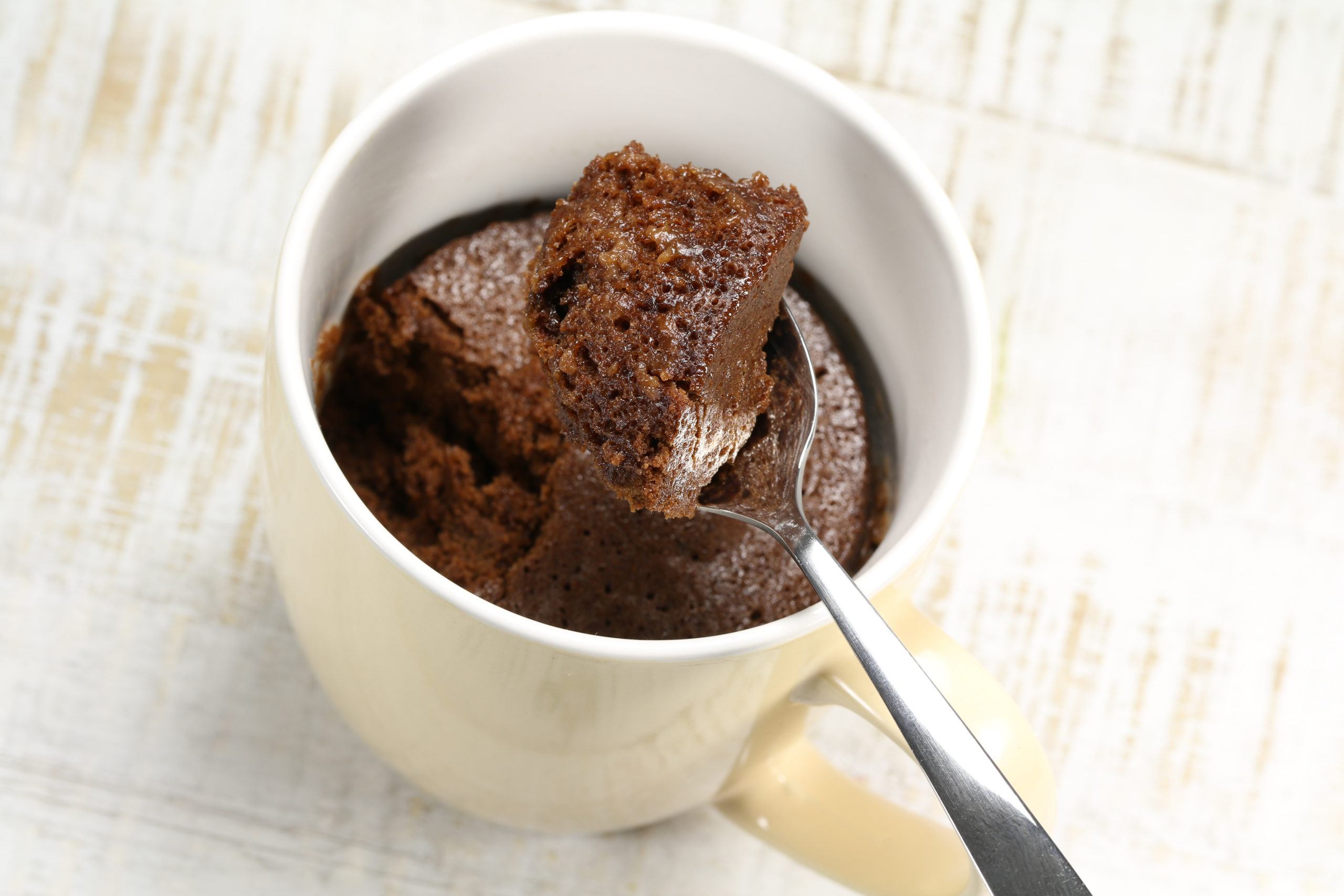 ---