Tasty Smoke & Soul grub offers a delicious way to banish blues in the north-east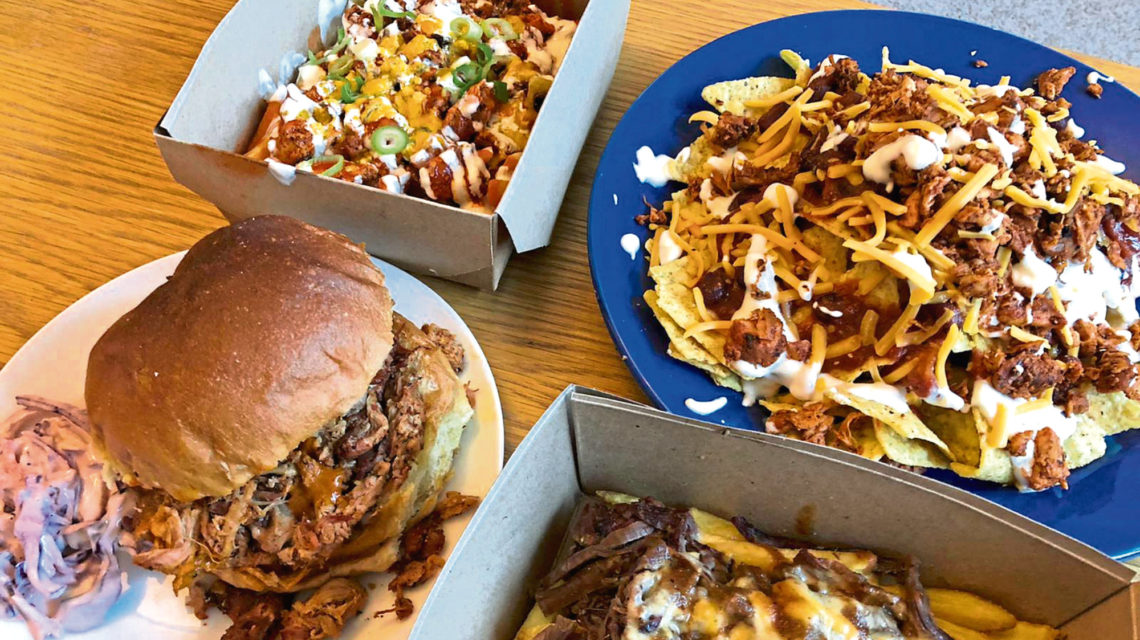 The highlights of lockdown, for me, have very much been based around food. Not only am I cooking more than ever, I'm baking, coming up with new recipes and honing a heap of new skills I never even dreamed of learning.
And as much as I'm really enjoying putting these new-found techniques into practice and dropping ample amounts of carrot cake, fudge and other goodies to my friends' doorsteps, there's something about getting a takeaway meal that is so effortless, that I have to order one from time to time.
So, when doing so, I always keep an eye on what local establishments are offering just that.
Stumbling across Smoke & Soul's Facebook page, I was delighted to see they had reopened to offer a takeaway service.
Having only had the pleasure of enjoying their fare at events where they had set up their catering stall, I have not yet ventured to Six Degrees North on Littlejohn Street, where they have taken over the kitchen residency.
Craving something more-ish, my ravenous boyfriend and I scrolled through Deliveroo to find their posting.
It was early Saturday night and although it said there would be a 65 to 75-minute wait for food, we were happy to place the order and wait our turn.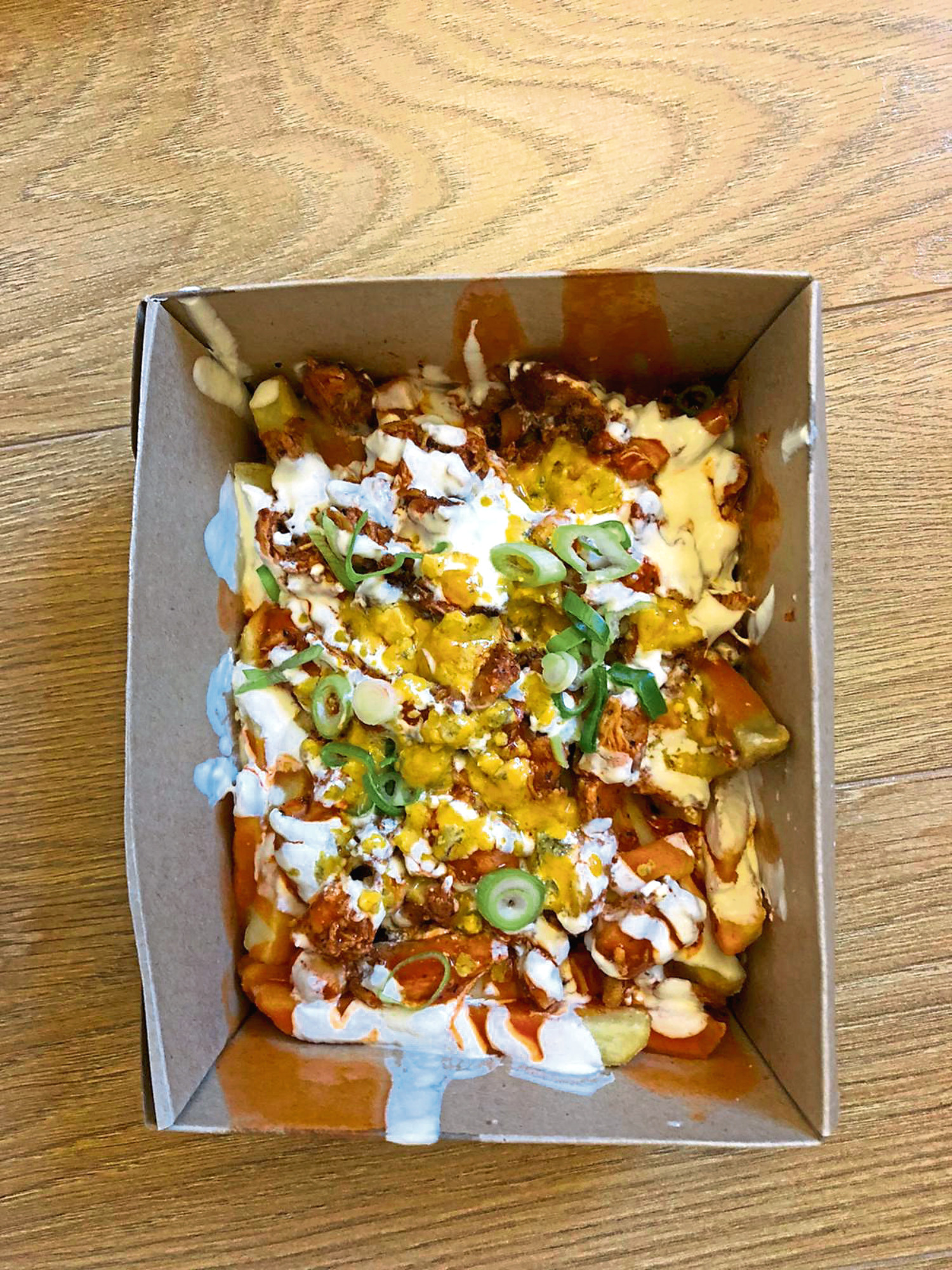 ---
The Food
---
Having checked on the Deliveroo app where our delivery was, we were delighted that an hour and 15 minutes later, our order arrived.
Hot-footing it down the stairs to collect the goods from the rider, we socially distanced as the exchange went down.
The food was warm when it arrived and we could smell it as soon as we opened the boxes. It looked amazing, and there was a lot of it.
Realising we had over ordered, we were glad we'd had the hour and a bit wait to really build up an appetite.
The nachos came deconstructed (as advised on the website, so we took great joy – and care – constructing them ourselves and banged them in the microwave.
Tucking into the loaded fries first, I couldn't quite believe how big they were. We'd ordered a portion each; I'd opted for the buffalo chicken while my other half wanted to try the barbecue brisket cheese, thinking we would share the burger and the nachos.
That idea went out the door almost instantly. The buffalo chicken skin-on fries were loaded with little pieces of barbecue slow-smoked chicken which was super succulent. The buffalo hot sauce tasted quite similar to Frank's Hot Sauce, and the cooling blue cheese sauce drizzled all over it was cooling and creamy. Freshly chopped and sprinkled on top, the bright green colour of the raw, pungent spring onion clashed beautifully with the burnt orange of the hot sauce.
A few handfuls in and the microwave 'dinged' to inform us our nachos were good to go.
While we probably could have left them in a little longer to melt the cheese, our stomachs had other ideas, so we dived in. We'd ordered to have the warm bean chilli base and pulled chicken to sit on top – and there was plenty of both. The chicken was smokey and tender and the chilli had a lovely tangy tomato/barbecue taste to it. The beans in the chilli were nice and soft, as were the tomatoes. The cheddar has a nuttiness to it and we'd sprinkled it all over the crunchy tortilla chips.
We poured the sour cream on top of the layered beauty and tucked in, fighting to get to the centre of it all.
Steadily making our way through trying out all the dishes, the pulled pork bun with a rich barbecue sauce was packed with sweet, juicy meat. The brioche bun (from local producer, The Bread Guy) had its work cut out for it, but managed to hold its own with its sturdy structure. Served with a pot of purple coleslaw, it completely transformed the dish and brought a delicious crunch and flavour to it.
A good size, it was a real feast.
The last item I tried was probably my favourite – barbecue brisket cheese loaded fries.
Topped with chewy yet juicy slow-smoked barbecue brisket, barbecue sauce and the most phenomenal cheese sauce I've ever experienced, this was fries heaven.
Not only was the meat packed with flavour, the smokiness of it was divine and the barbecue sauce just amplified the taste.
However, that cheese sauce is some of the best I have had. Almost like eating macaroni cheese – without the pasta – the super delicious sauce nearly graced every single chip. Thank the Lord. We tucked in and even though I had to leave some of the food for lunch the next day, this was one dish we both took joy in polishing off.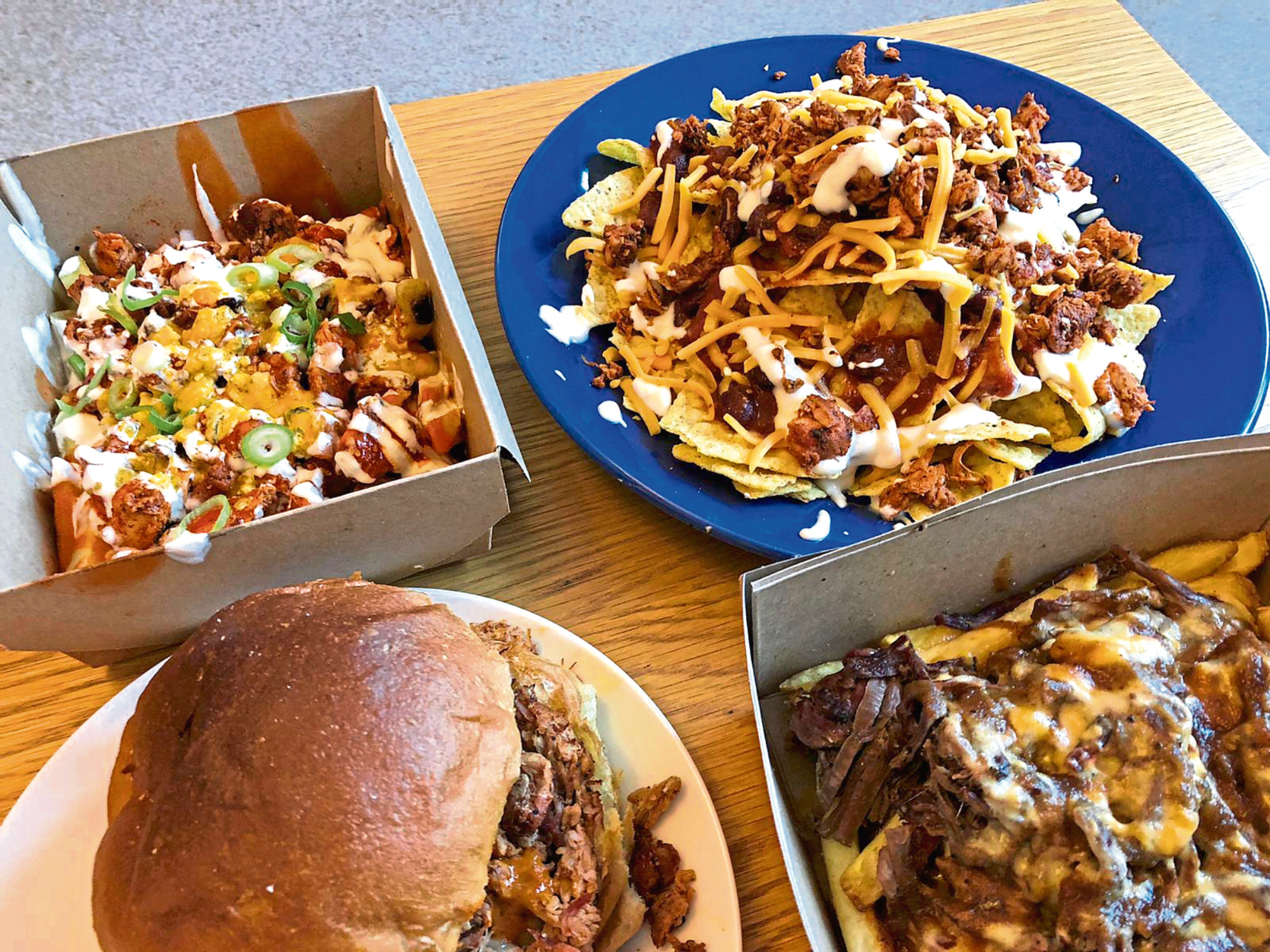 ---
The Verdict
---
As always, the team at Smoke & Soul have pulled out all the stops to ensure their customers can still get a taste of their popular barbecue-inspired dishes. Perfect for those who are looking for a little indulgence, and a night off cooking, this is a must for those lovers of barbecue or takeaway soul food.
You can find Smoke & Soul on Facebook here, or on Deliveroo.co.uk to order delivery
Price: £42.60