Take a leaf out of Michelle and Robert Sullivan's book – the creative minds behind The Artisan Grower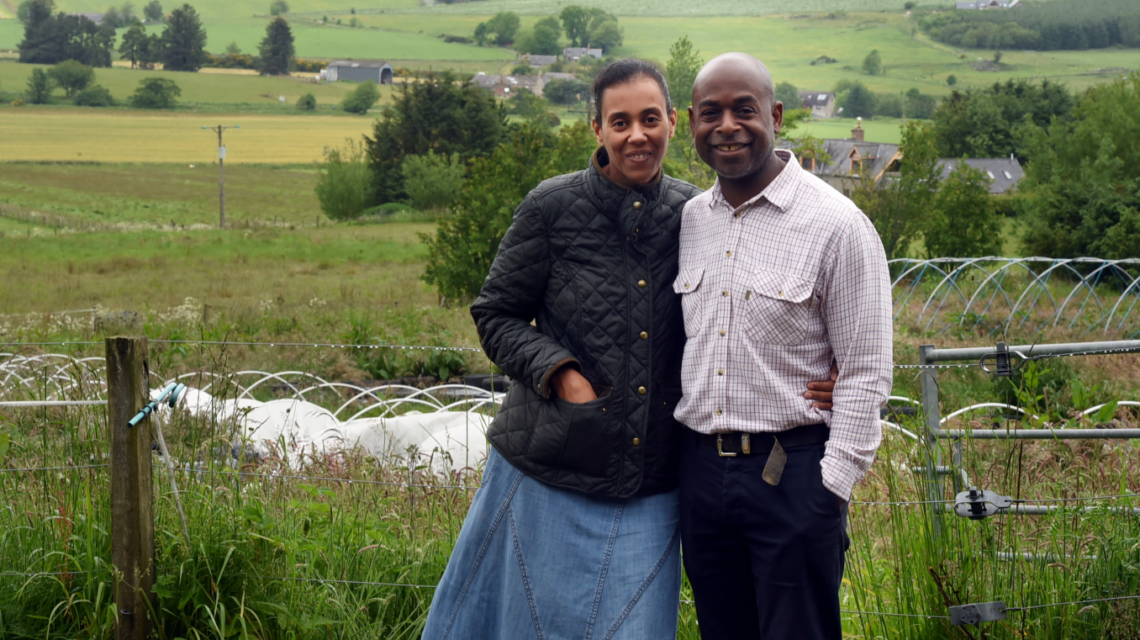 Sharing an avid love for vegan and organic produce is what planted the seed for Michelle and Robert Sullivan's new business venture.
Starting off as nothing more than a hobby for the two owners, their Insch-based vegetable growing company – The Artisan Grower – has since seen its products distributed all over Scotland.
And the couple take great pride in their alternative method of growing, which allows them to provide an extensive variety of delicious seasonal and sustainable fruit and vegetable types.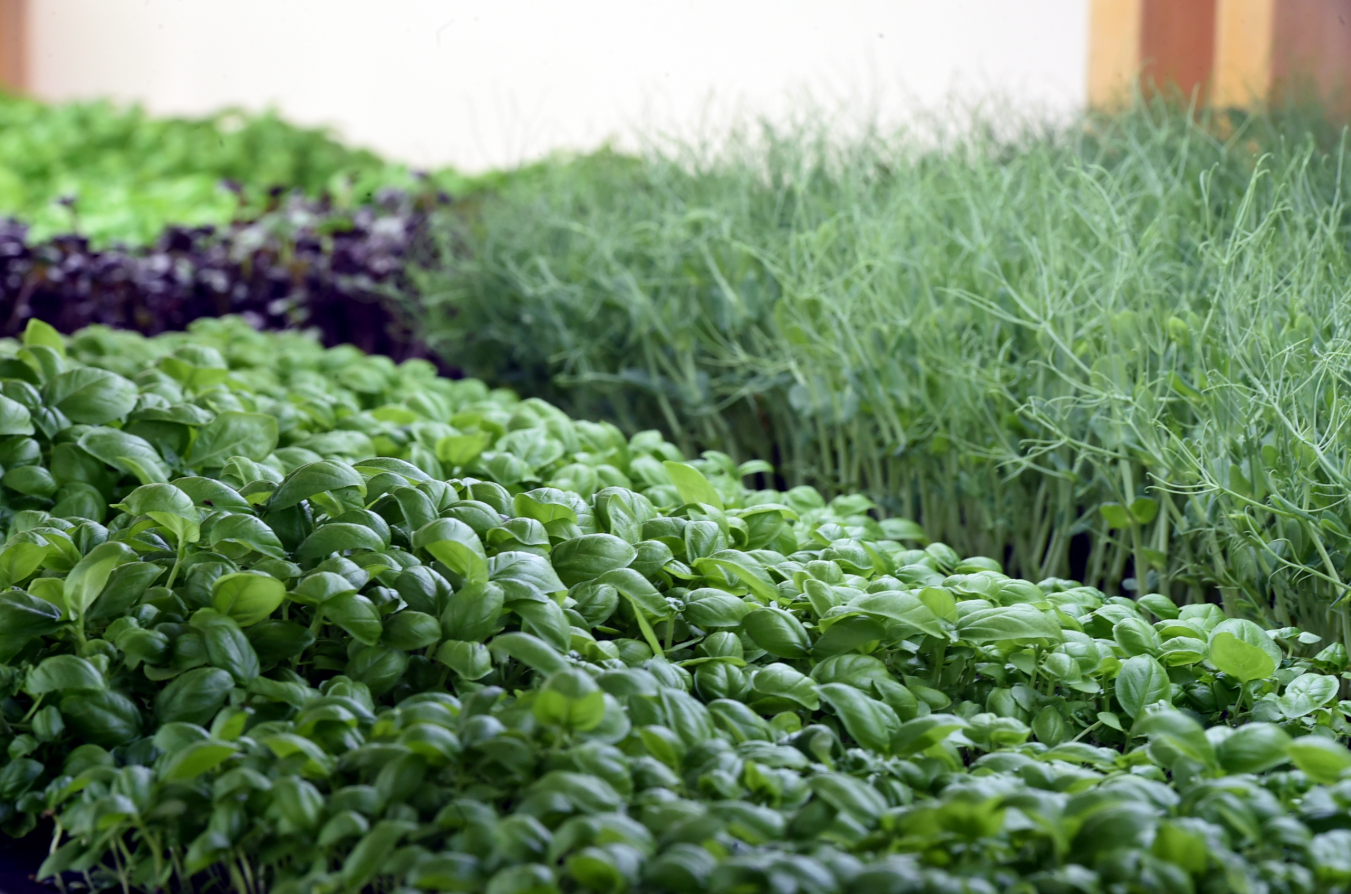 The Artisan Growers only use hand tools and simple technologies when at work in their one acre, pesticide-free plot of land that has been in operation since around 2016.
However, after officially launching the production of their microgreens, such as nasturtiums, pea shoots and lemon balm, six months ago, Michelle and Robert have seen their business's popularity go from strength-to-strength and now plan to up-scale their operations further.
As well as supplying a number of local eateries including Avo, 210 Bistro, Rothesay Rooms Restaurant, Bistro Verde and the Newmachar Hotel, orders are constantly coming in from venues across the country.
With so much about their journey to celebrate, we caught up with Michelle and Robert to hear all about their business and future aspirations.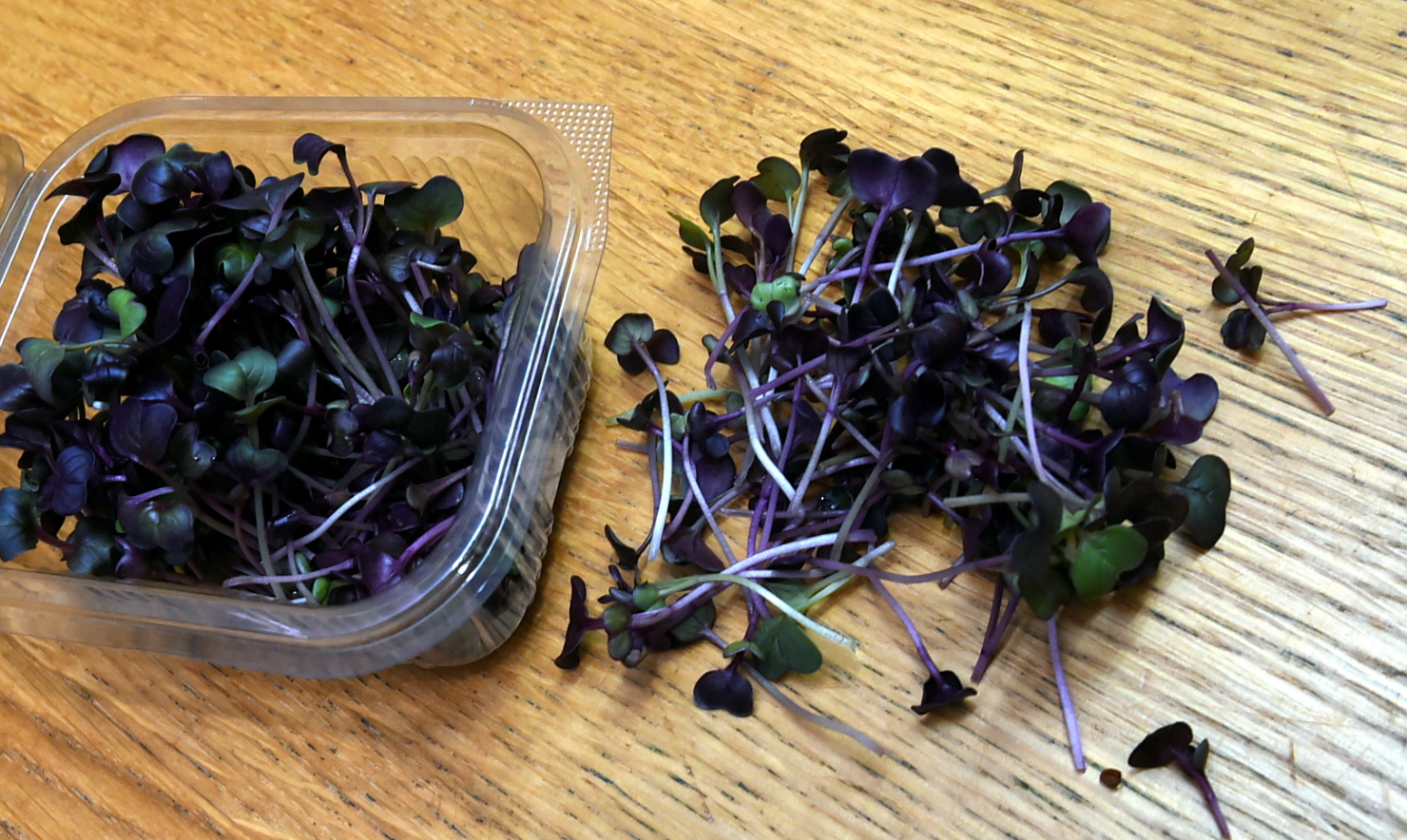 ---
Tell us about what led to the pair of you establishing the Artisan Grower.
---
Michelle: It all started off as a hobby for us. We began growing general field vegetables six years ago but we have had the official business for around three years now.
There's three acres of land at our property but everything is grown organically and veganically in one third of this area. We found it's the best space to do so because it hadn't been used for a very long time and we have kept it free of pesticides, animal inputs and fertilisers ever since.
Robert: It's a really positive way of growing and we actually found that growing this way makes the end product even tastier. The produce has even more to it than just an organic taste.
In terms of our microgreens, these were only introduced around October last year but the revenue for this side of the business has quadrupled in the last six months alone.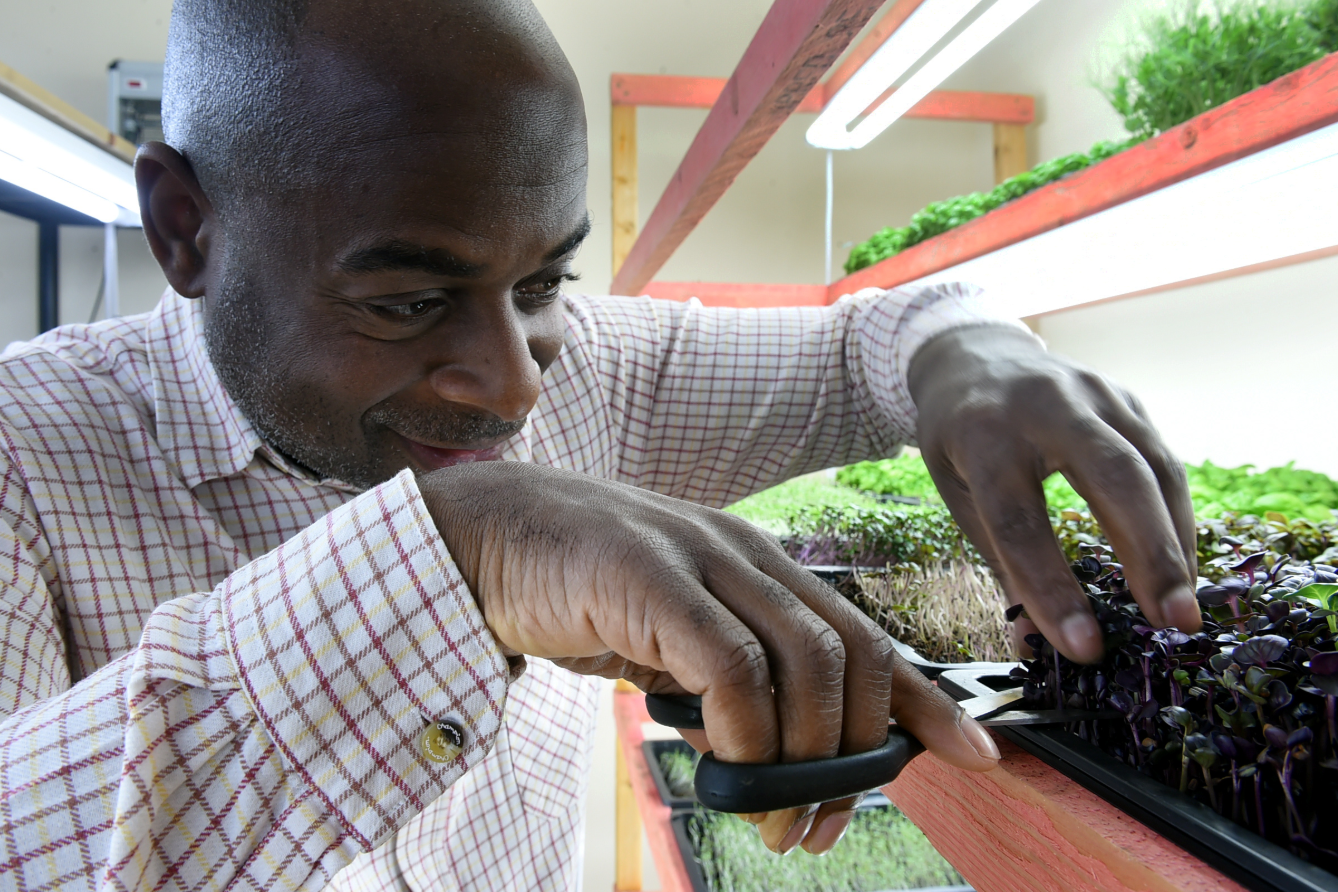 ---
And what prompted you to introduce microgreens?
---
M: We decided to begin growing microgreens because we saw a real gap in the market for them in the area, and these are grown vertically indoors in our growing room.
R: We heard they weren't seen as a big thing in the UK, whereas people view them as a fantastic way of getting more nutrients into their diets in places like America. Microgreens are 40 times more nutrient dense than a lot of other plants, so because not a lot of places were producing them we wanted to grab the opportunity.
At first, it was decided to grow them to add something a bit different and new to our vegetable boxes, but inquiries started coming in from restaurants across Scotland. Chefs were really wanting to use them as part of their dishes, so we scaled up our infrastructure and focused on these more.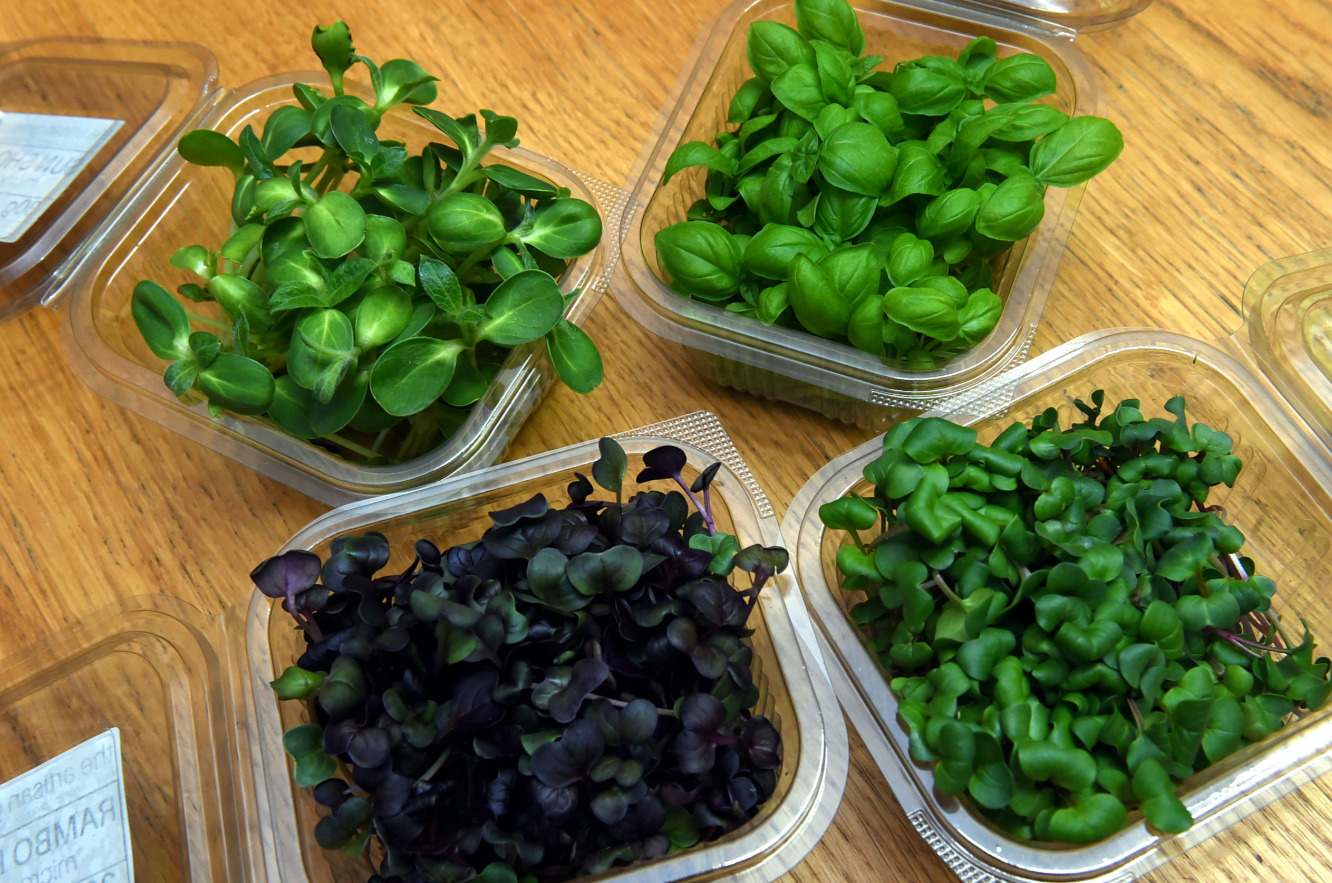 M: We also spent a lot of time on Instagram to see where microgreens were seen as popular, as well as which places were using them and what they did with them.
This actually turned out to be really discouraging for us because we noticed there was minimal use and need for them here up north.
However, Edinburgh eateries appeared to use them a lot, so we began drawing up a list and asking these venues if they would like to try out some of our samples.
The demand has all been down to word of mouth, with chefs telling each other about our products across Glasgow, Perth, Inverness, Aberdeen and Aberdeenshire. Our first large wholesaler order a short while ago has resulted in the business expanding ever since.
---
What's the process involved in distributing your products across the country?
---
M: A big thing for us is freshness. Microgreens normally tend to get distributed to Scotland from England and you don't know how long the products sit around for, whereas our process cuts out that step.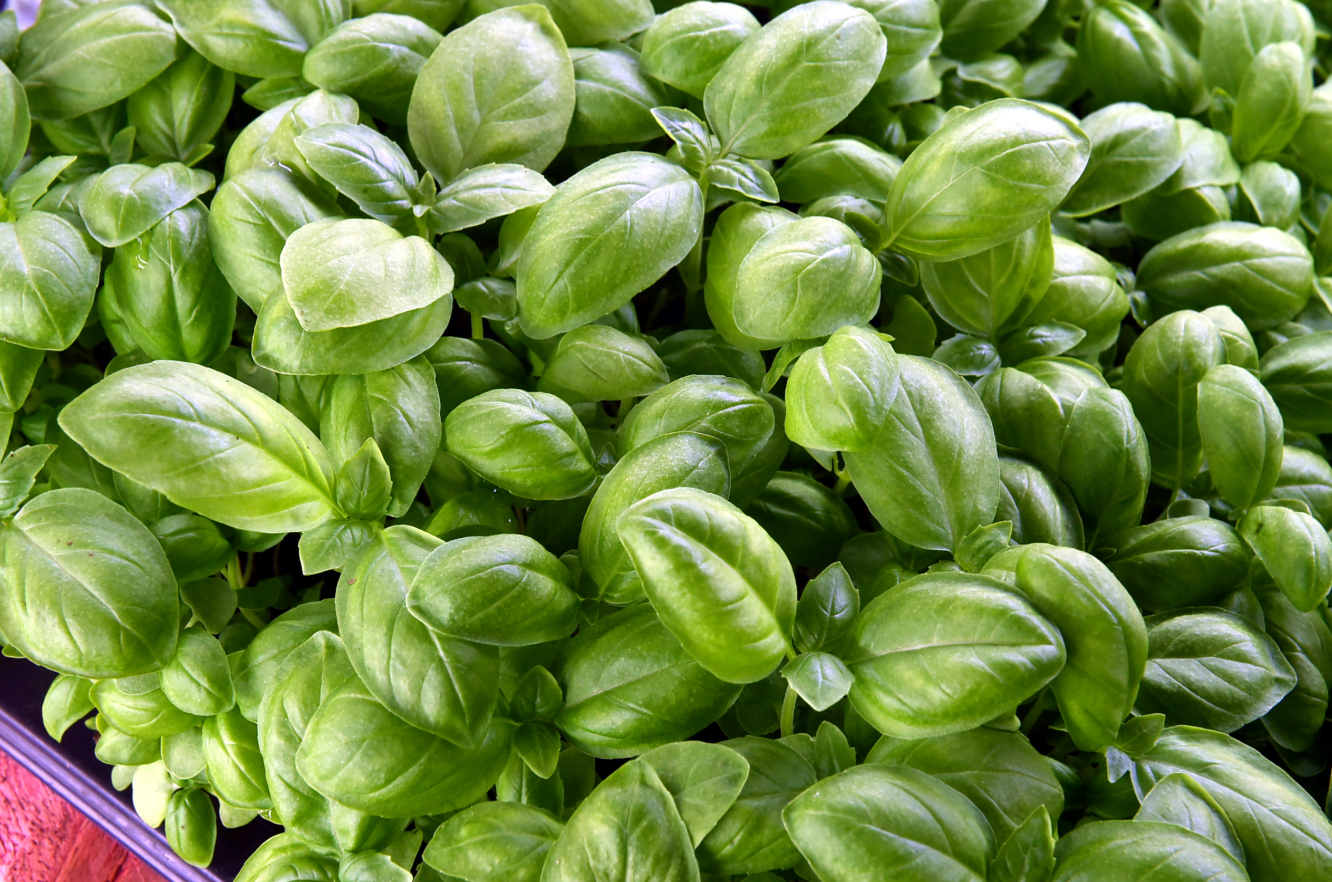 We always harvest during the morning of delivery at around 3-7am, so it really couldn't get any fresher than that.
Inverness and Ballater receive deliveries on Wednesdays, while Edinburgh, Dundee and Perth get theirs on Thursdays and Aberdeen and Aberdeenshire every Friday.
The venues seem to love our pea shoots, red vein sorrel, rambo radish and nasturtiums above all else.
R: Local businesses have been picking up on just how fresh our products are and as of lately we've received queries from the likes of Meldrum House, The Silver Darling in Aberdeen and Castle Fraser.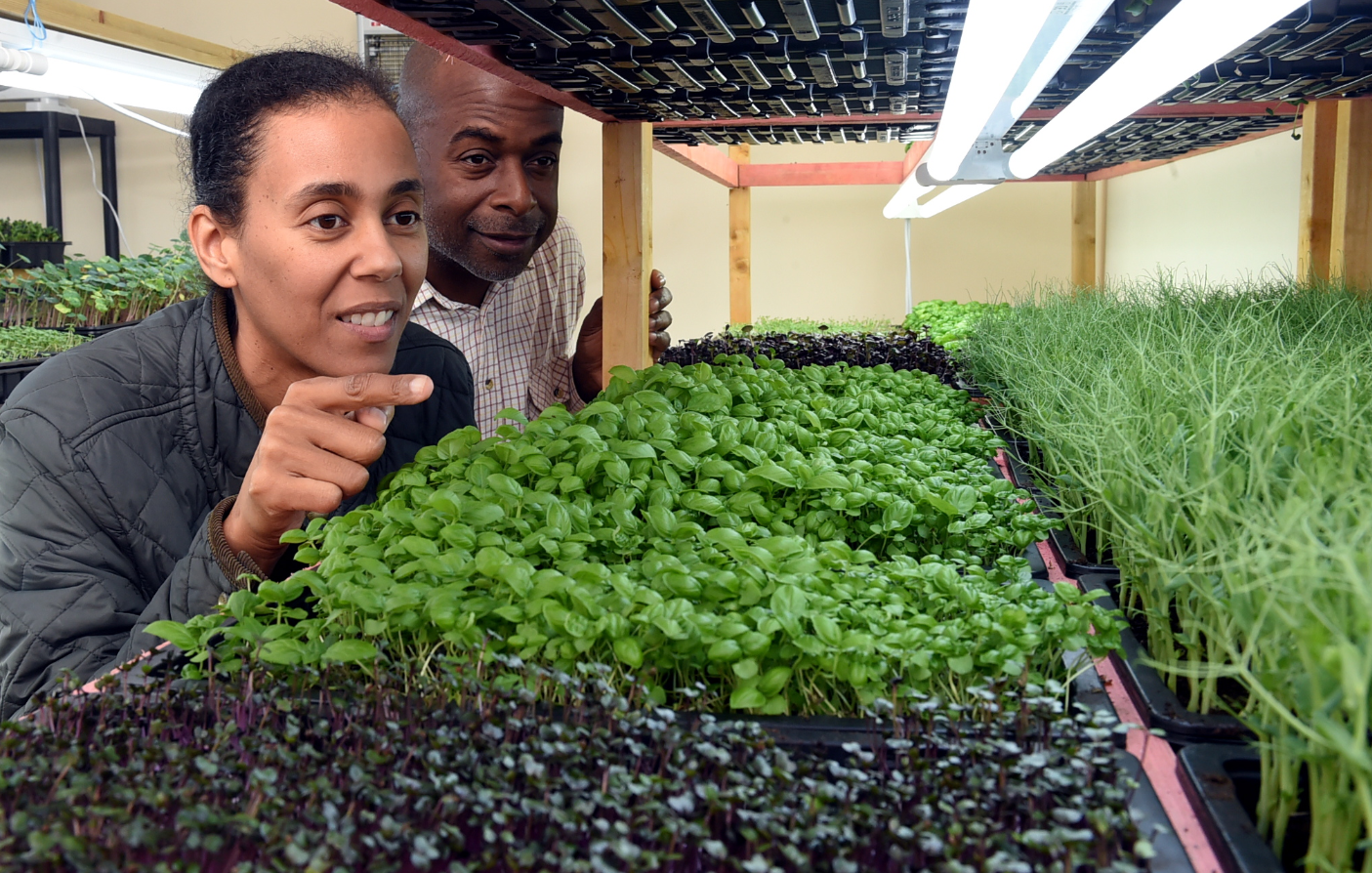 ---
That's great to hear. Why do you think the demand for microgreens has grown so much recently?
---
R: Something that has really taken off for chefs is their support for local businesses. By using local produce, they know exactly how it is made and just how fresh it is. It's a win-win situation for us and the restaurants.
M: I think they add something special to the plate and completely transform a boring dish with bright colours and a variety of textures. As a diner, it shows the chef has really gone the extra mile with care and attention to detail.
I also think a lot of it is down to how much they're used on popular TV shows now, including Masterchef. The chefs featured on the programmes use microgreens to set their dish apart from the rest of the competition visually and finish it off.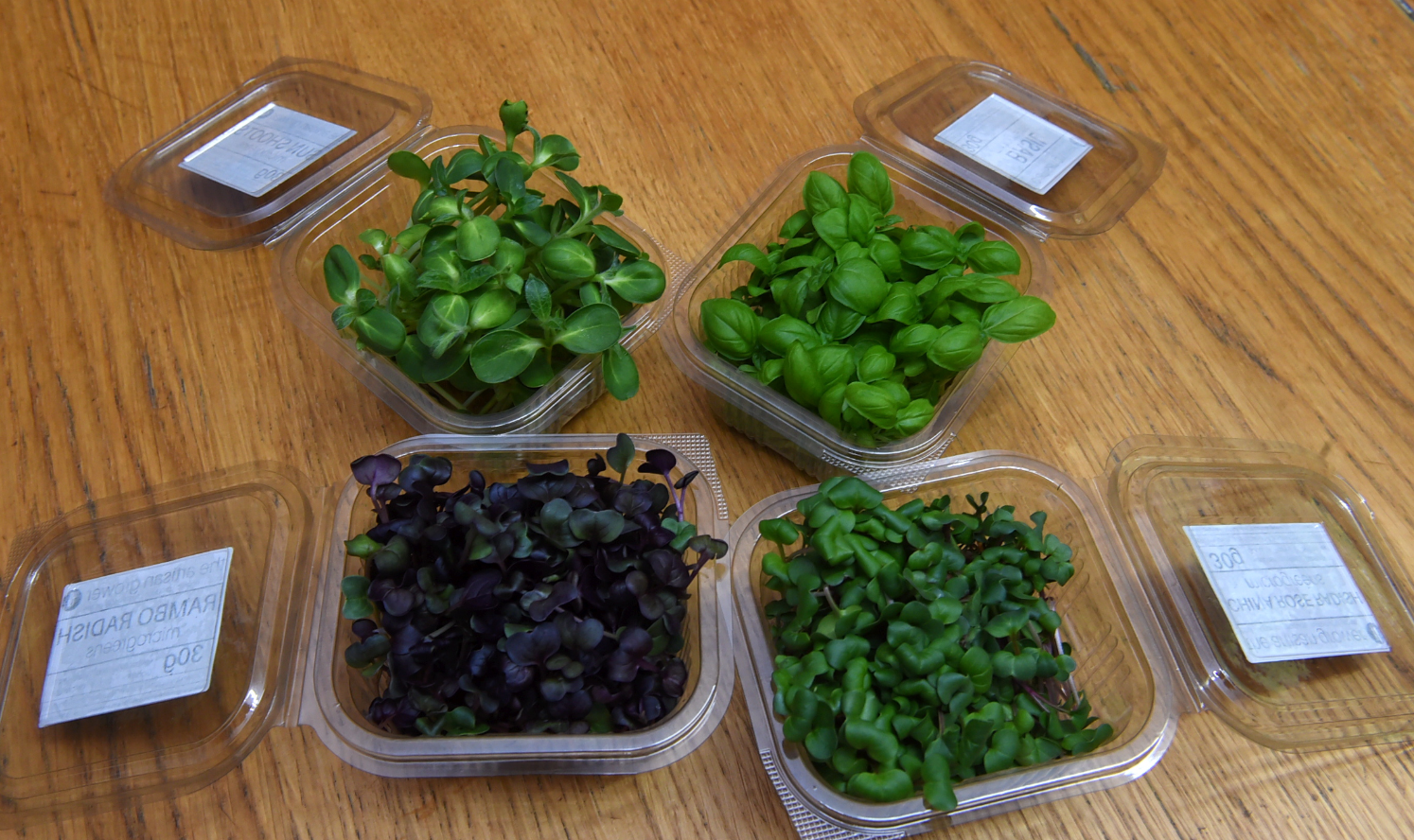 R: And it's not just the look of them alone that helps improve a plate of food, but the taste is made better as well as they add a number of incredibly strong flavours.
I love the fact we're seeing more use of microgreens because it comes across as if the chef wants to provide the best dining experience as possible for people eating at their venues.
---
Other than microgreens, what other vegetables do you grow?
---
M: Because the microgreens have been keeping us so busy this year and the fact we've had a really wet season, we don't having anything else growing at the moment.
R: Usually when the season is coming up to begin seeding, the field has strawberries, all types of vegetables including kale, broccoli, collard greens, turnips and cabbage and even golden tomatoes.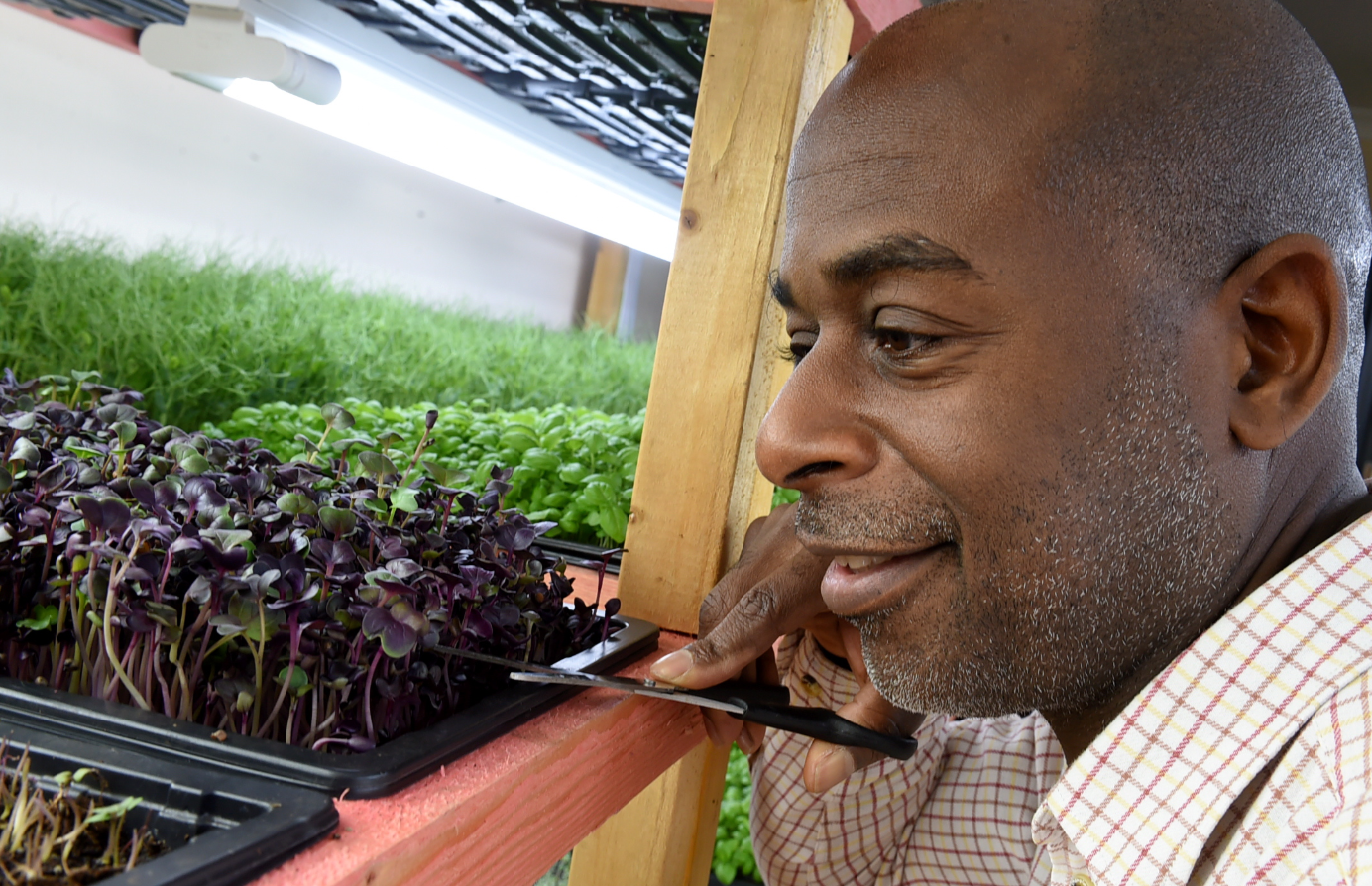 We didn't want to grow anything that you can pick up at your local supermarket, so finding unique and interesting types of vegetables has and is extremely important to us.
M: But we've already decided to start really early in the tunnel next year – around February – so there will be much more on offer in a year's time.
---
How big is the team behind the Artisan Grower and what's next for the business?
---
M: It's literally just the two of us at the moment but next year we're hoping to get two volunteers to help in the field. This way, we can take care of our microgreens as well as a variety of other seasonal vegetables.
And this would fit in great with our plan to extend the growing room in the next 12 months and reach our goal of tripling the production rate.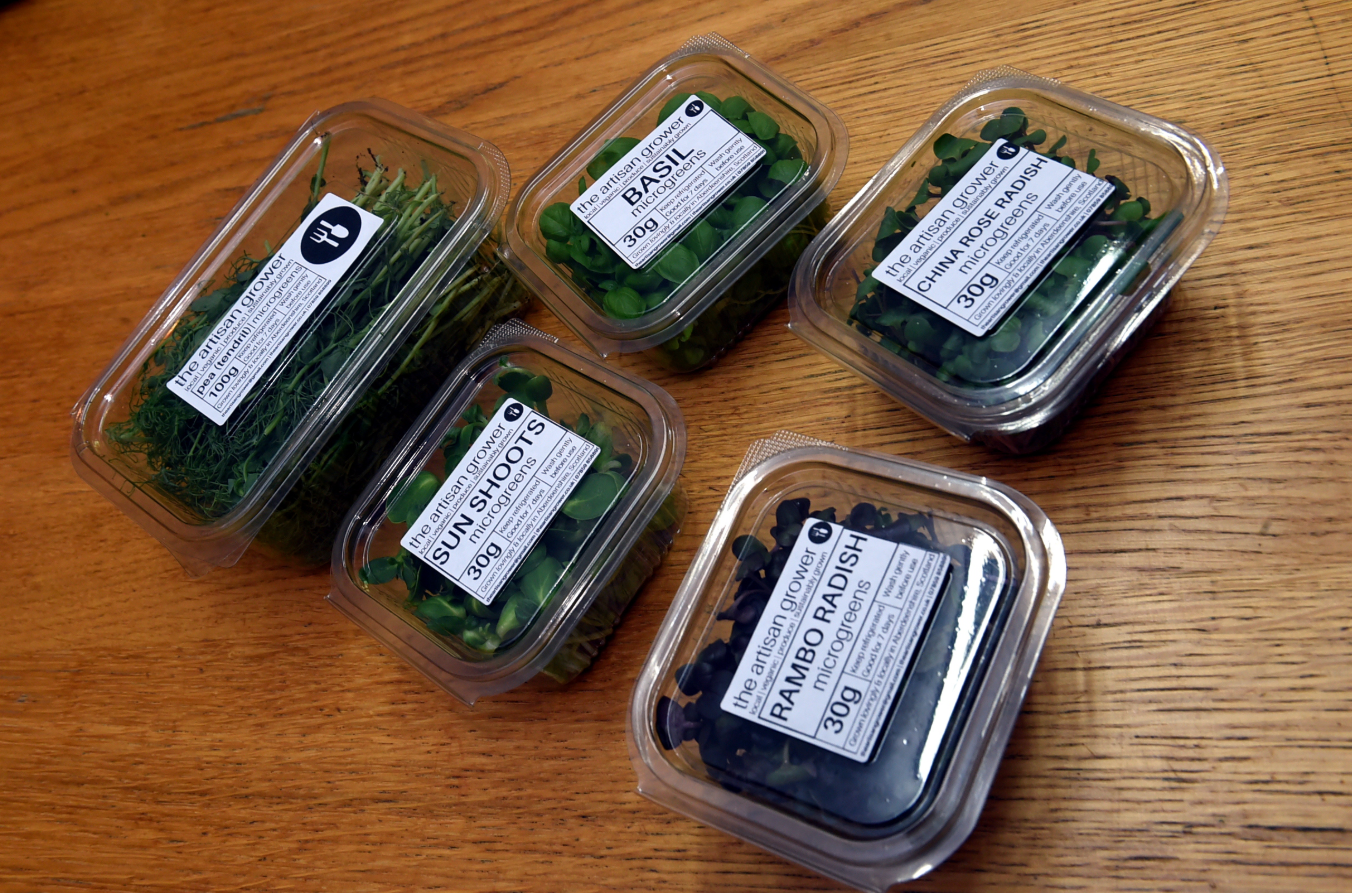 R: We also want to grow the number of restaurants and cafes we supply to in the region, since Aberdeenshire is where we're based.
It makes sense that we use this to our advantage and get as many chefs involved as we possibly can in Aberdeen.
We're here for the long haul and things are certainly moving in the right direction.
Visit theartisangrower.co.uk for more information.