Steven Buchan is the creative mind behind Aberdeenshire's evolving baking firm – Vegan Bay Baker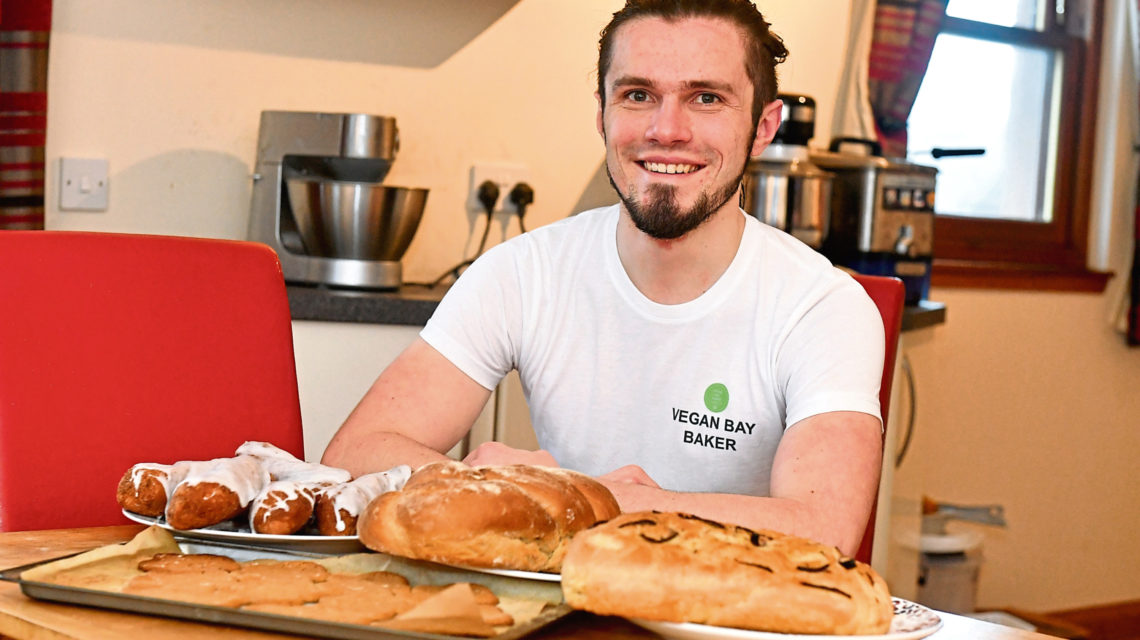 For anyone in search of indulgent sweet treats of the vegan variety, Steven Buchan will prove to be your saviour.
With almost a decade of baking experience under his belt, the dad-of-two has been working tirelessly over the past six months to establish his very own successful baking firm – Vegan Bay Baker.
Creating an array of solely vegan produce – including butteries, doughnuts, cakes, shortbreads, mince pies, and different varieties of bread – his products promise to please any palate.
Featuring milk-free chocolate and dairy-free margarine, they are the perfect option for those adhering to a vegan lifestyle or simply wanting a heavenly dessert.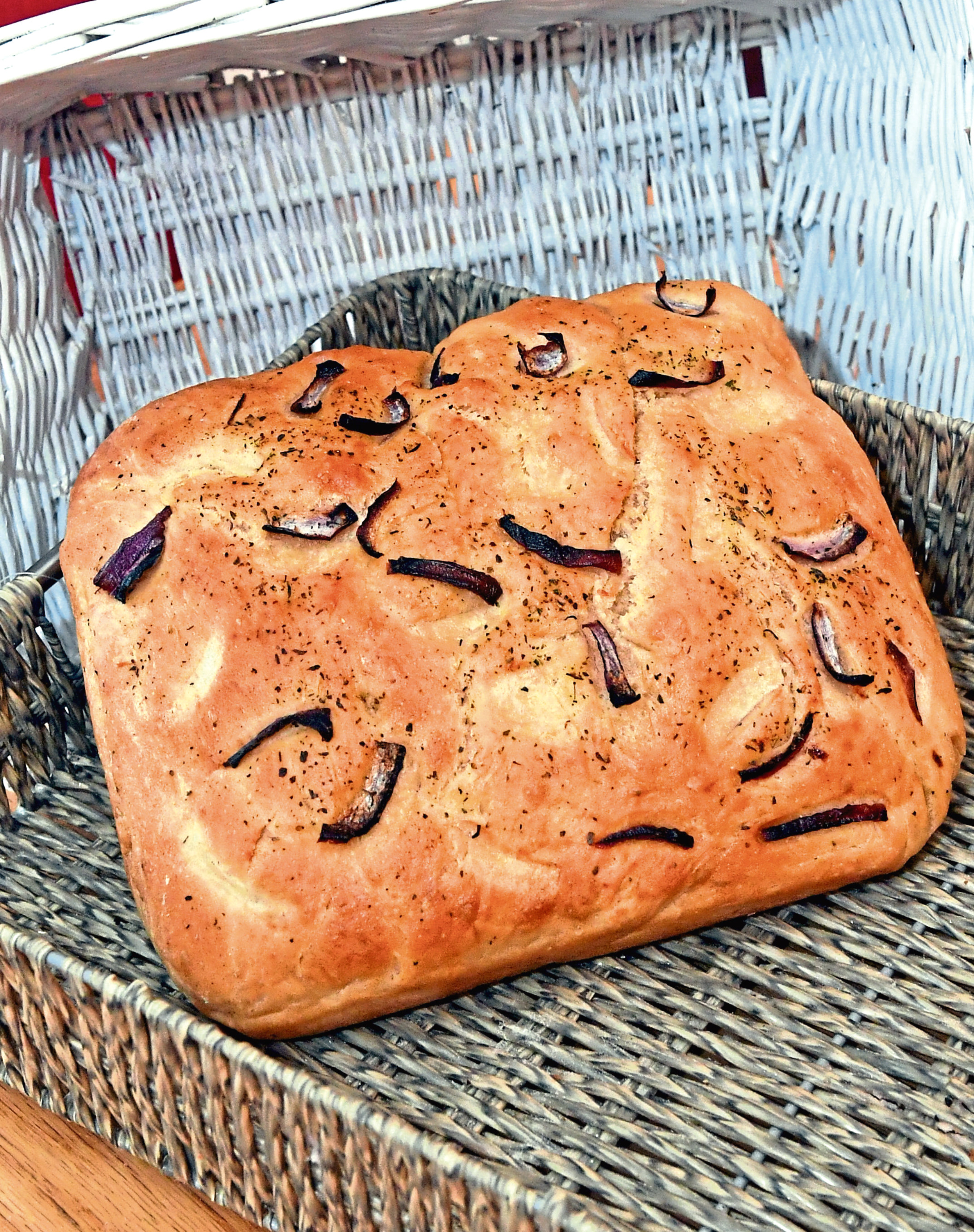 Based in Cruden Bay, Steven currently operates inside his home, while juggling family life and a full-time job at Peterhead's Ray Allan Bakery.
But despite his busy schedule, the business owner is eager to pursue his dream of owning his own bakery in the near future.
---
You work a full-time job, have a family and also run Vegan Bay Baker solo, how do you find time to do it all?
---
I work five days a week at a bakery based in Peterhead – Ray Allan Bakery.
It's great hours as I work 5.30am to 2pm and work on Vegan Bay Baker on the side, so I can't complain in that sense.
It gives me the rest of the day to work on orders, so I'll come straight home and start putting them together. I've worked there for the same amount of time I've been baking for my own business, which I started in July last year.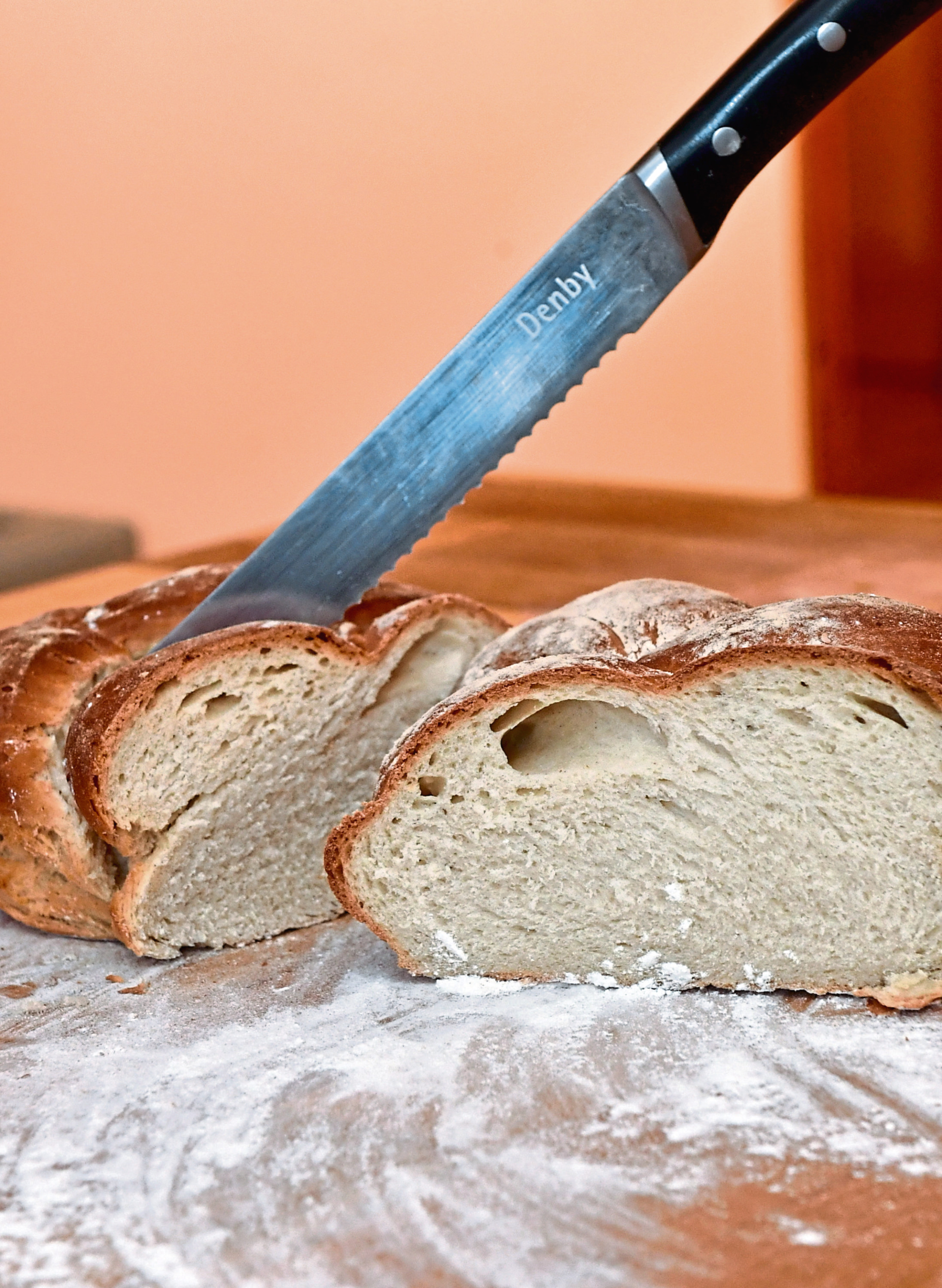 ---
Where did your career in baking stem from?
---
I started working at a local Asda store when I left school. I actually ended up being asked to work in the bakery section there, which I didn't expect at all, and that's where everything started.
It was only basic bakes the team were making there daily, but watching how all the other bakers around me worked was really inspiring to me. From there, I was offered an apprenticeship at the age of 17 with Scottish Bakers – who deliver quality-assured vocational training for those in the baking industry – and worked my way up to achieving level three, which is otherwise referred to as management level.
That took me two years to complete.
And since then, I've been a bakery manager at Dobbies in Aberdeen and worked in venues that weren't in the baking industry at all. But I quickly realised those weren't for me.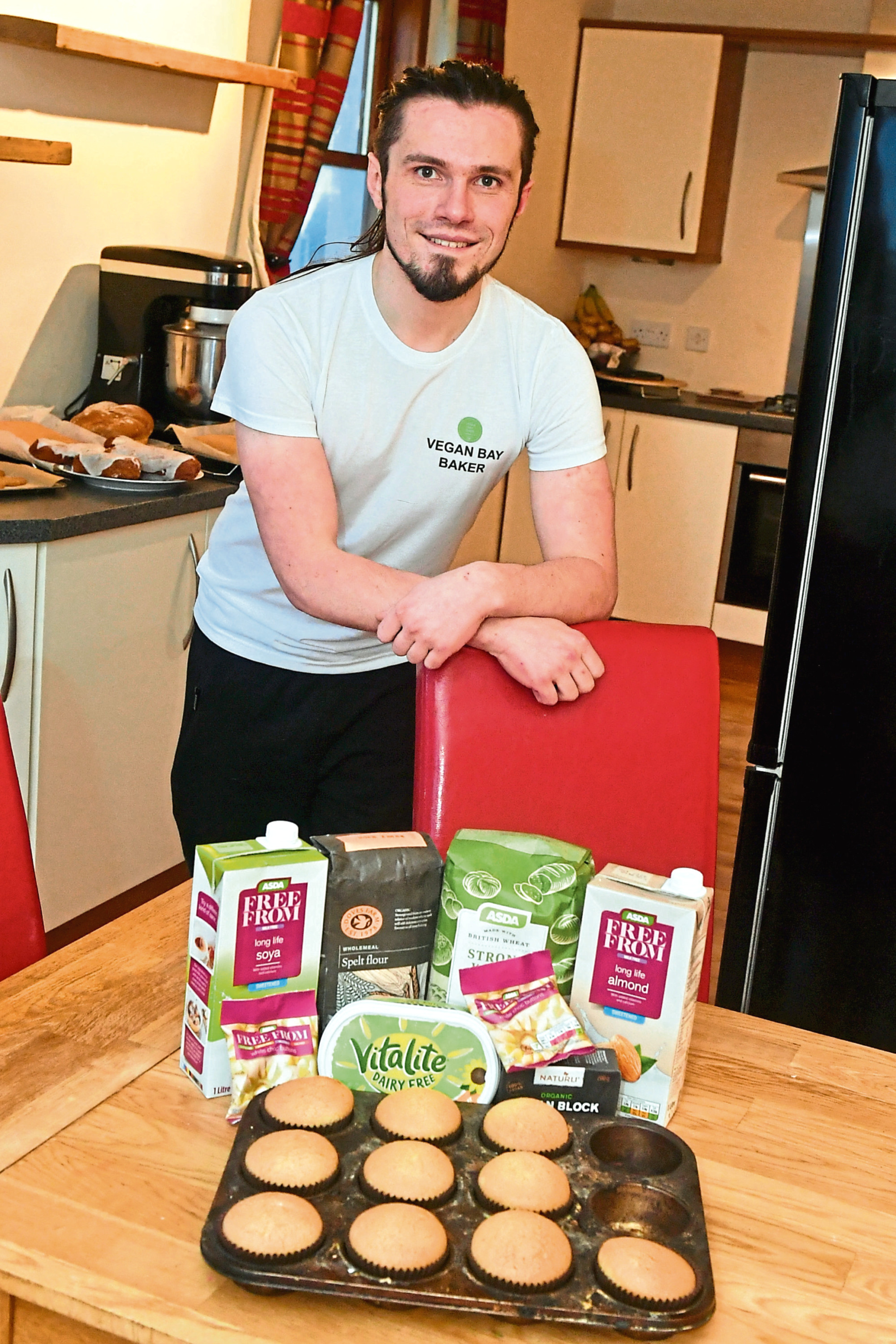 ---
What was it that made you decide to specialise in vegan bakes?
---
I really wanted to switch things up after a while and have always wanted my own business. I actually came up with a few different business concepts in the past, which my wife Zoe and I didn't see going down too well. But Vegan Bay Baker seemed so unique.
It all came about when Zoe turned vegan a few years ago and I realised she didn't have access to much in the way of tasty bakes, including doughnuts and yum yums. So, I really wanted to introduce that option for her, along with other vegans.
I now make Battenberg cakes, which are extremely popular, doughnuts, tarts, shortbreads, butteries, and a variety of loafs.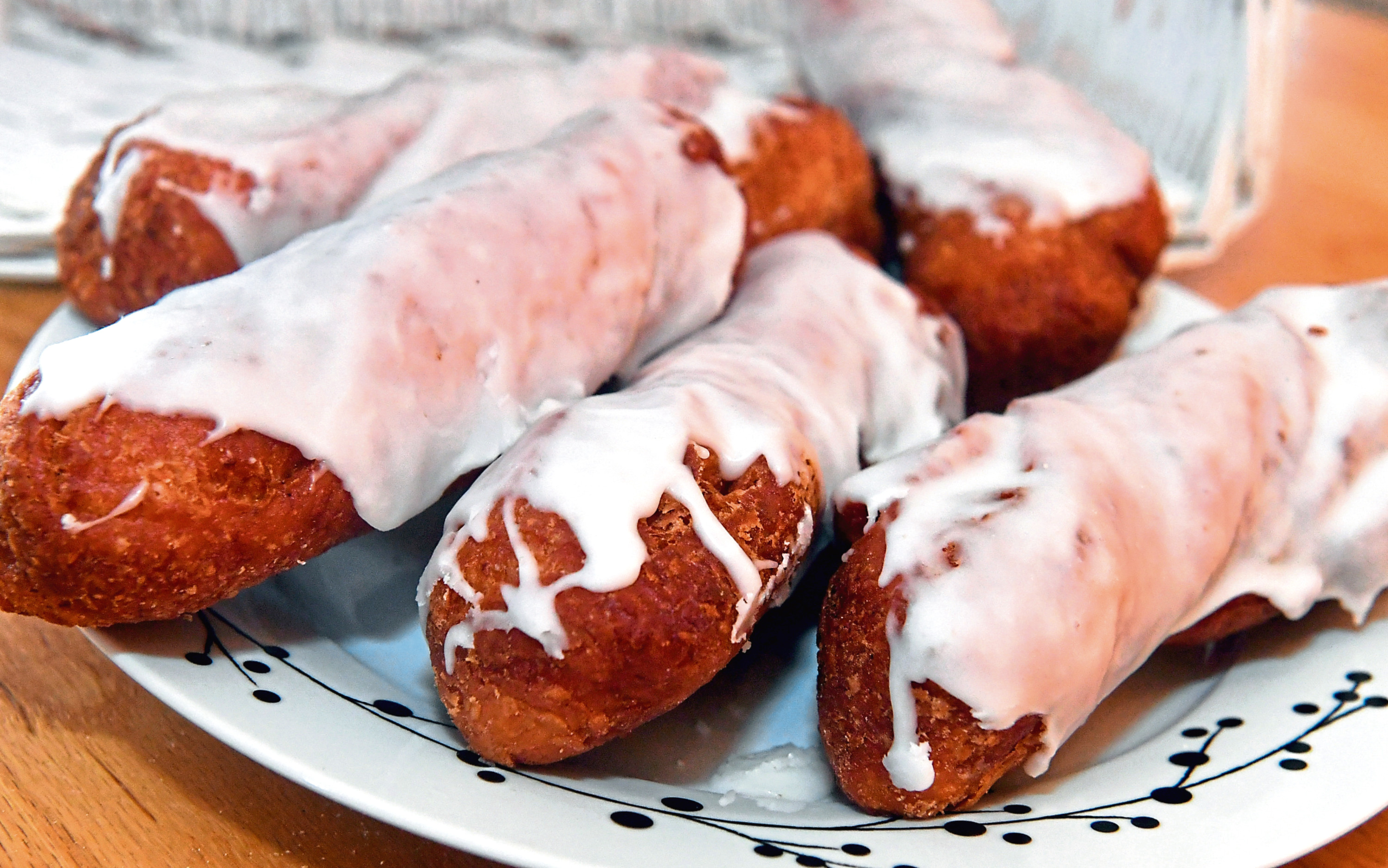 ---
Was it easy to put a vegan twist on the traditional bakers products you were used to cooking?
---
Well, I already had nine years of bakery experience under my belt, so it was just a case of searching for vegan-friendly ingredients to use instead.
With regards to recipes, I took a lot that I'd already made but swapped out the necessary ingredients.
Some alternatives were harder to find than others but it was interesting looking into it, and seeing what worked well and what didn't. I've used water from tinned chickpeas to make aquafaba which can be used for meringues, Vialite butter is great and there's vegan icing and caster sugar I use, too.
All of my stock is made in my kitchen at home, so it can be bit of a mad house – especially over busy periods. And I can't emphasise enough, there is no cross contamination with my products.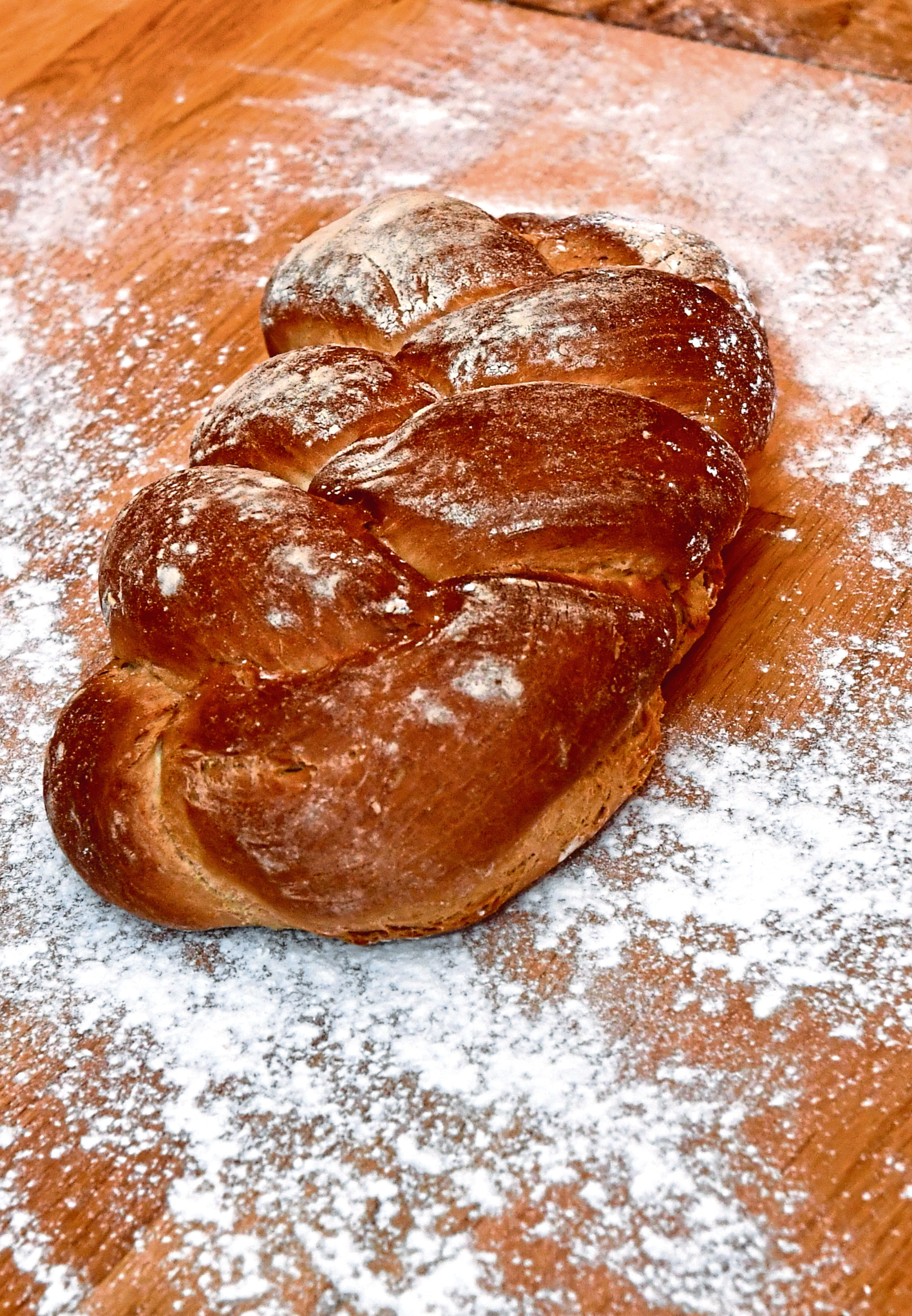 ---
How far afield do you deliver your products? Is it all local for now?
---
They're stocked in Bonobo Cafe and the Symposium Coffee Houses in Peterhead and Ellon, as well as Butterfly Effect – the zero waste cafe and refillery – over in Insch.
Regarding the products they order, this can vary from fresh butteries and loaves to little, fancy pieces.
As for individual customers, these are primarily based in both Ellon and Aberdeen. But I'd say they're scattered across the whole of the north-east.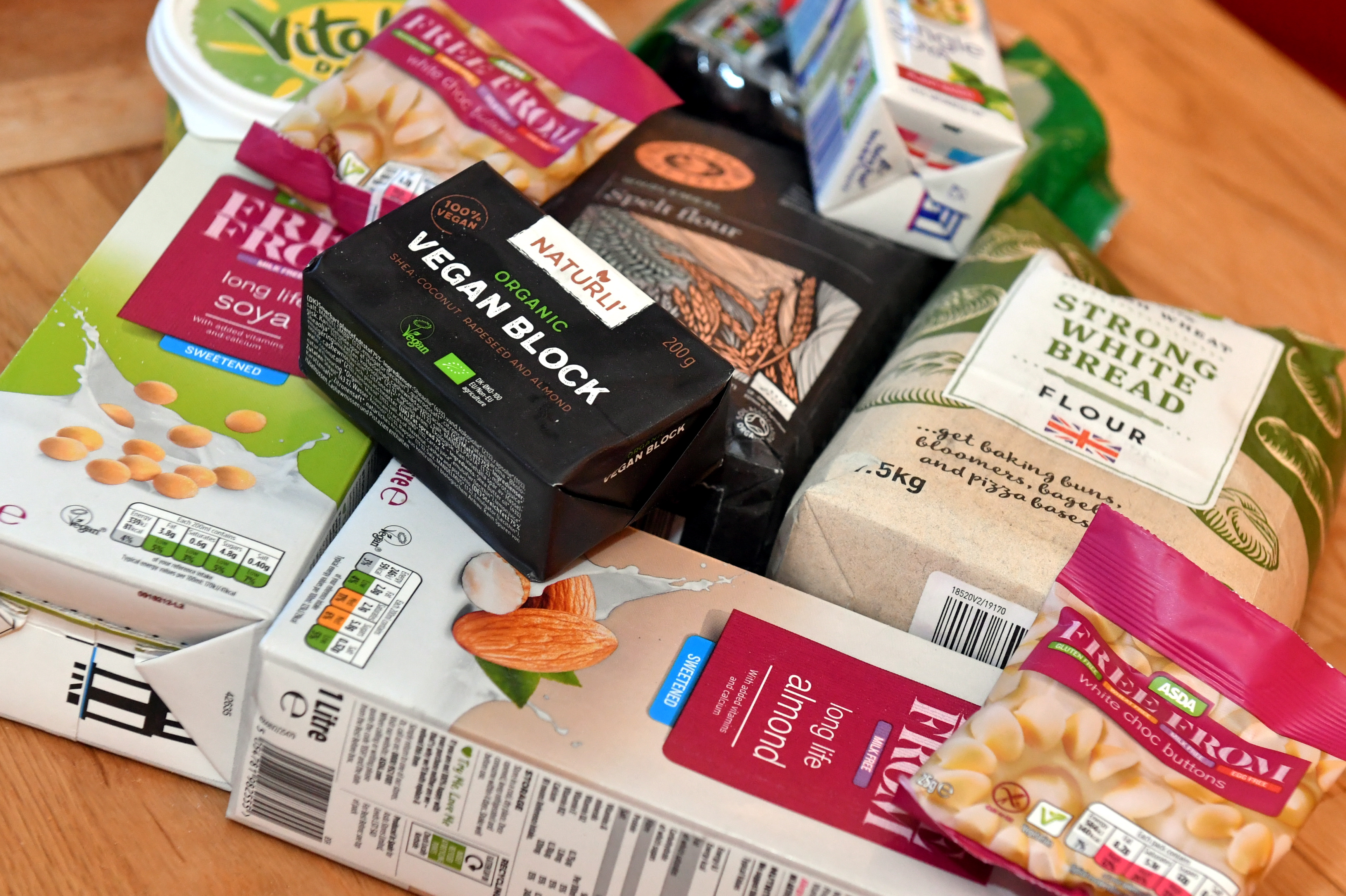 ---
You're making us hungry talking about all of these goodies. Tell us how you got your name out there initially?
---
I attended a lot of markets in the north-east. And this is something I still do most weekends.
I've been to Pitmedden Gardens for an event, and regularly attend Stonehaven, Ellon and Aboyne farmers' markets.
I try to spread out where I go as much as possible as this allows people from all over to sample what I have to offer.
I've also visited the Newburgh Inn to sell products over the Christmas period, which all sold out within half an hour. It's amazing to see that people enjoy my products. It's something I never anticipated happening – owning my own vegan firm – so my family and I are incredibly pleased it's taken off in such a short period of time.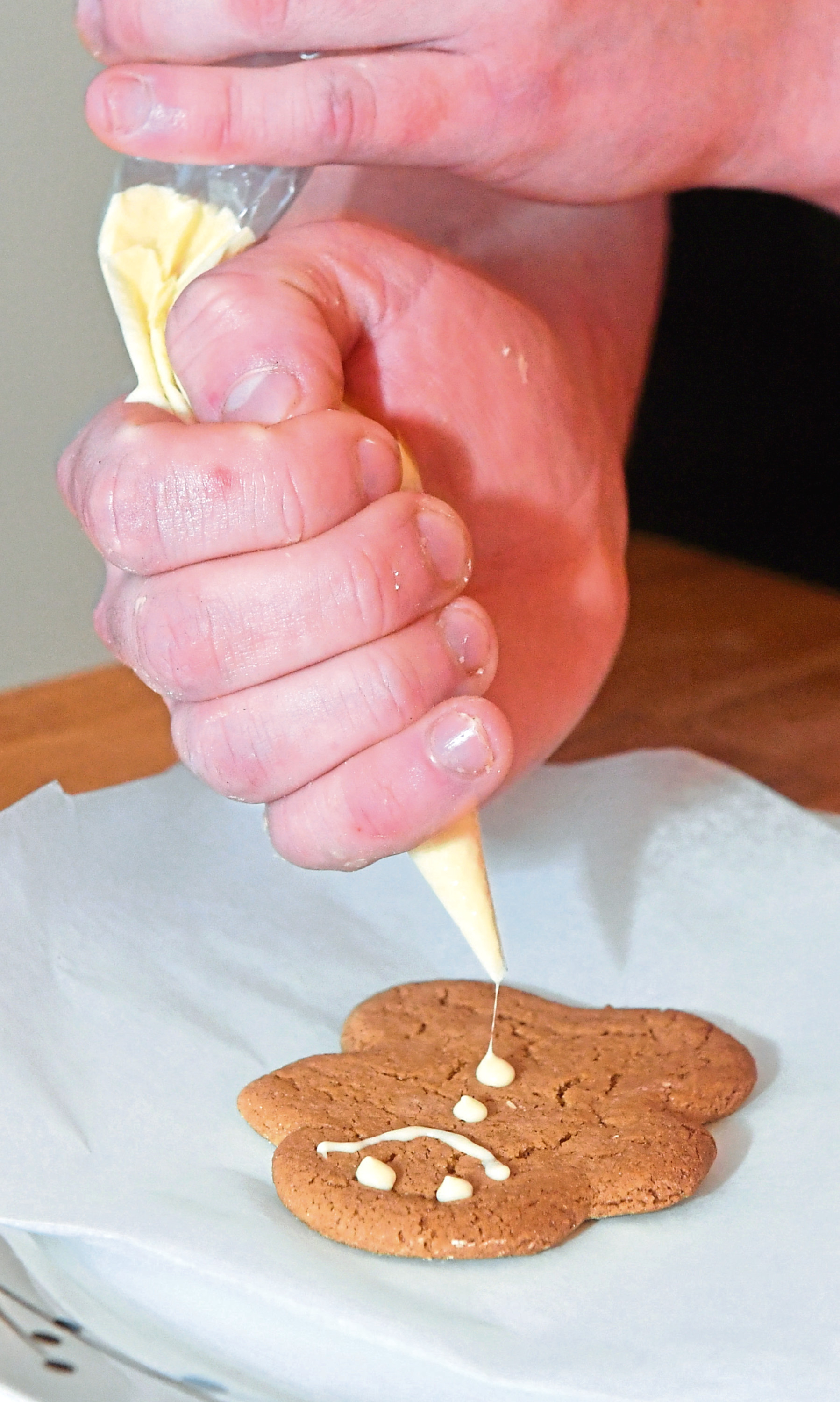 ---
Sounds very busy! What have been the main highlights for you so far?
---
Well, I have quite a few bakes that I never expected to perfect in the first place, like my doughnuts.
A customer of mine based in Fraserburgh ordered some not too long ago, and he mentioned he hadn't had one in over 20 years. He absolutely loved it.
To be able to provide him with that option now, along with many others, are the real highlights for me, so I can't wait to produce more items in future.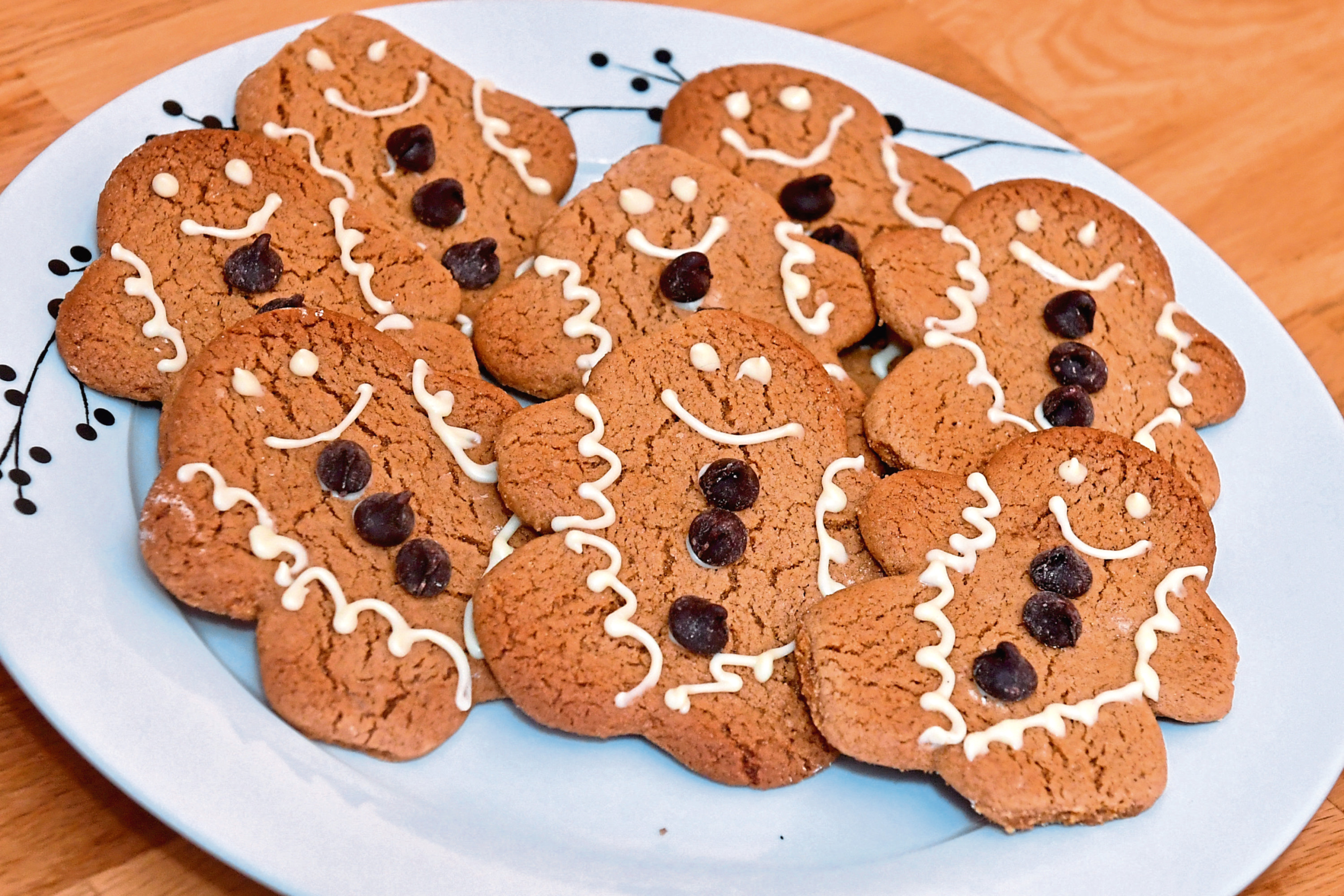 ---
Where do you see Vegan Bay Baker this time next year?
---
It's entirely down to what opportunities come along.
A goal of mine is to take on Vegan Bay Baker full-time, but I want to make sure it's making a steady income because I have my family to think about above all.
I'd also love to say I'll have a bakery premises this time next year – in Aberdeen or Ellon, preferably –
this would allow me to bake everything in the one place and get the items straight on to the shelves to sell – and also avoid the mess in the house!
I'm just saving up as much as I can at the moment, so hopefully I make this dream a reality.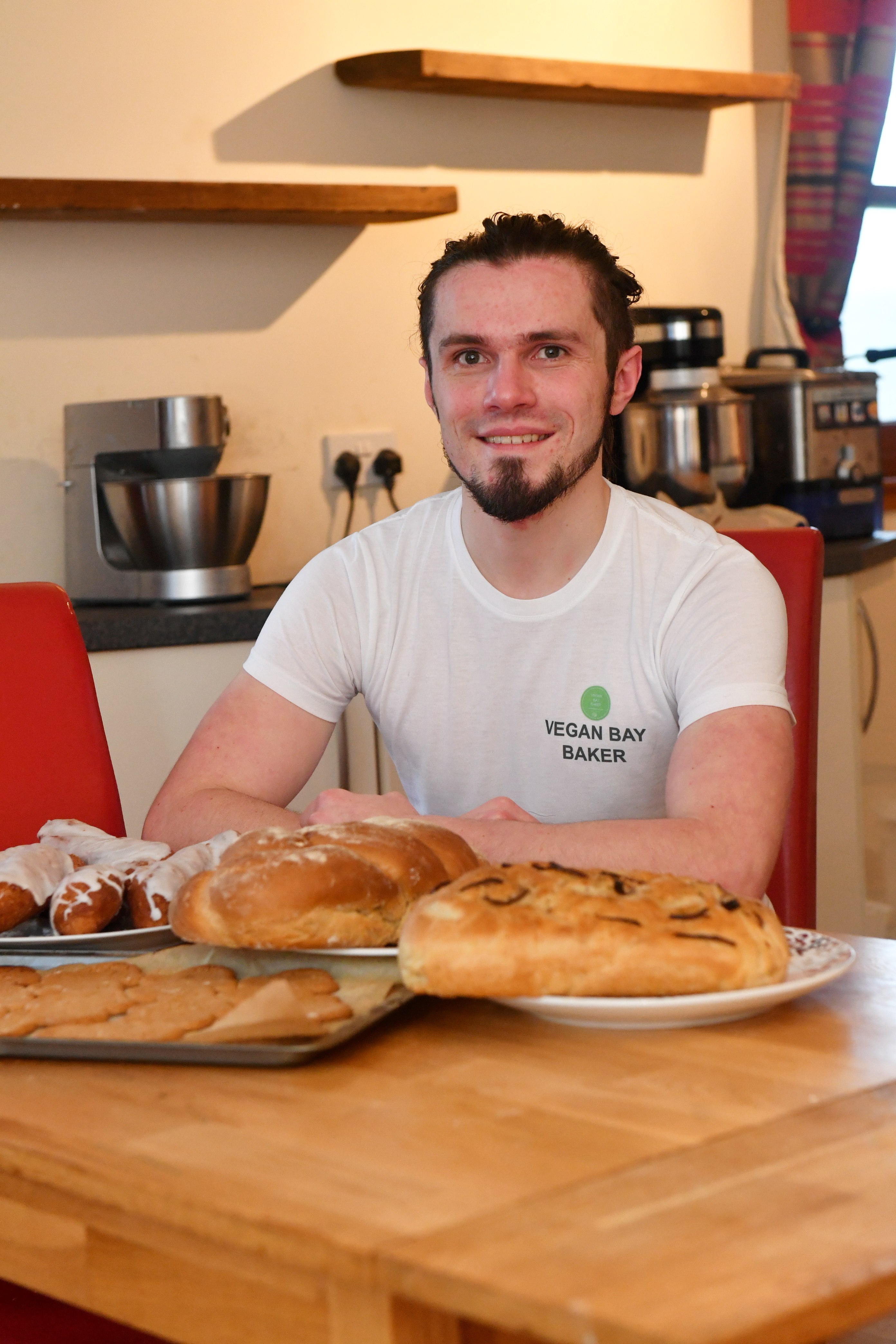 To find out more about the business or to place orders, visit the Vegan Bay Baker Facebook page