Steer clear of mainstream fashion in the north-east with Handmade by Seratique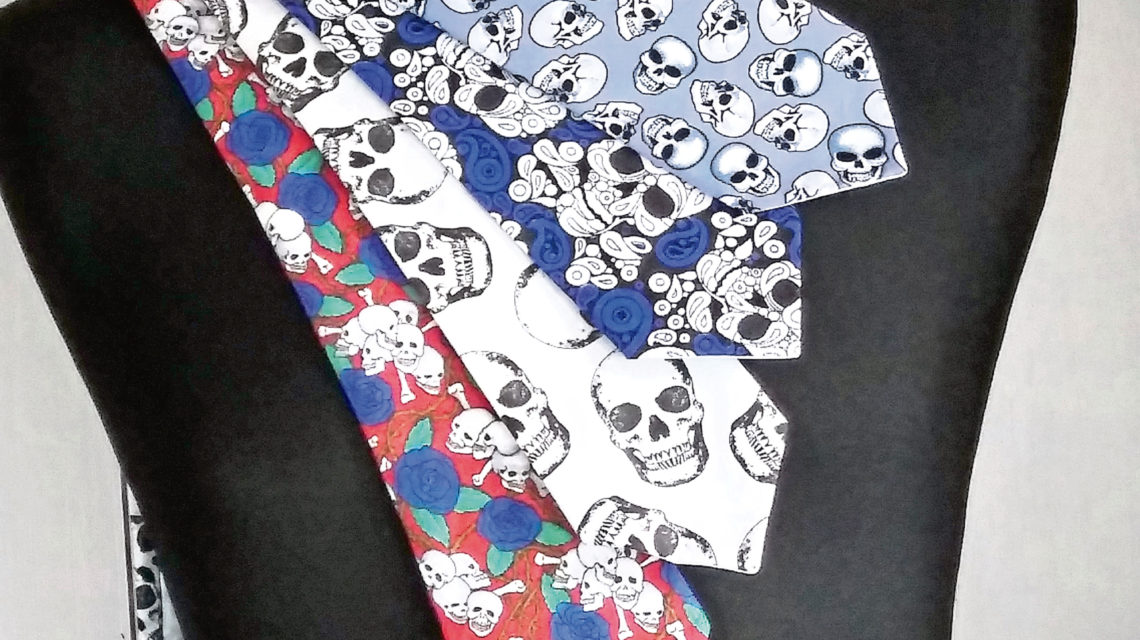 If you love making a statement and opt to steer clear of mainstream fashion, then Handmade by Seratique will be right up your street.
Flaunting conventional clothing day in, day out can frequently leave us eager to experiment with vivid and daring numbers, which is exactly what owner Karen Thow wanted to offer individuals in the north-east.
The founder, who has "always had a love for fabric and fashion", formed the business around her admiration of standing out from the crowd. And her quirky range does just that.
Handmade by Seratique began life as "Seratique" in 2013 as an alternative clothing store in the heart of the city, on Belmont S treet. But just four years later, Karen decided to close the doors of her unique boutique and launch the brand solely online under a new name.
Now, consumers have the opportunity to browse the array of clothing and accessories, which take inspiration from vintage and retro designs, and pop culture, via the Seratique website.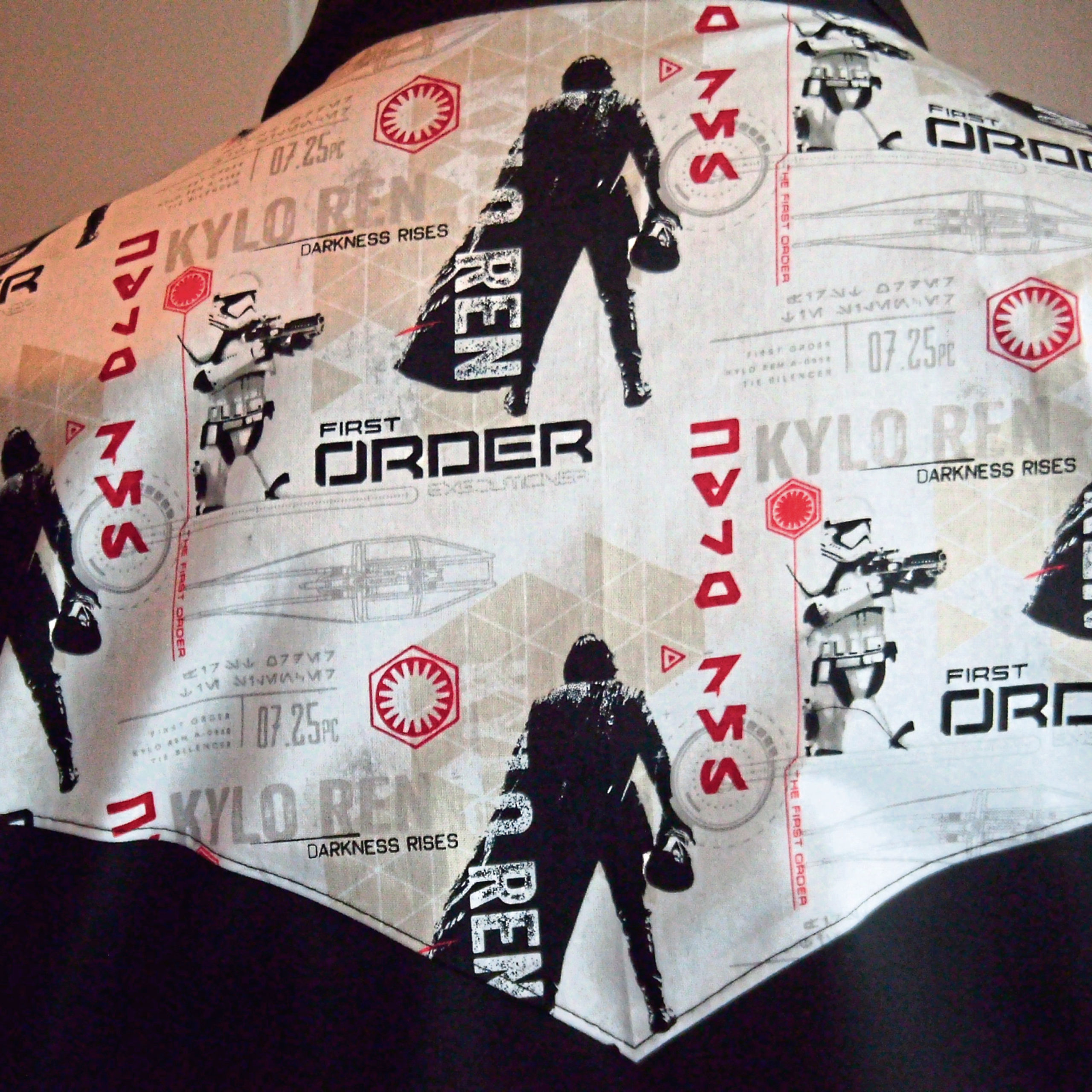 From bows to skater skirts, and hairbands and scarves to graphic T-shirts, the online store provides an abundance of products for those looking to add a great deal of vibrancy to their wardrobe.
Karen said: "Homemade by Seratique began as a store in Aberdeen, which my daughter and I started up and opened in November 2013.
"It offered alternative clothing, catering to all the weird and wonderful people looking for something different from the normal, mainstream fashion.
"I loved interacting with customers, and the venture inspired me to get back into what I had always loved – dress making."
The fabric engineer is self-taught, and learned the ins and outs of fashion design through altering her own clothing.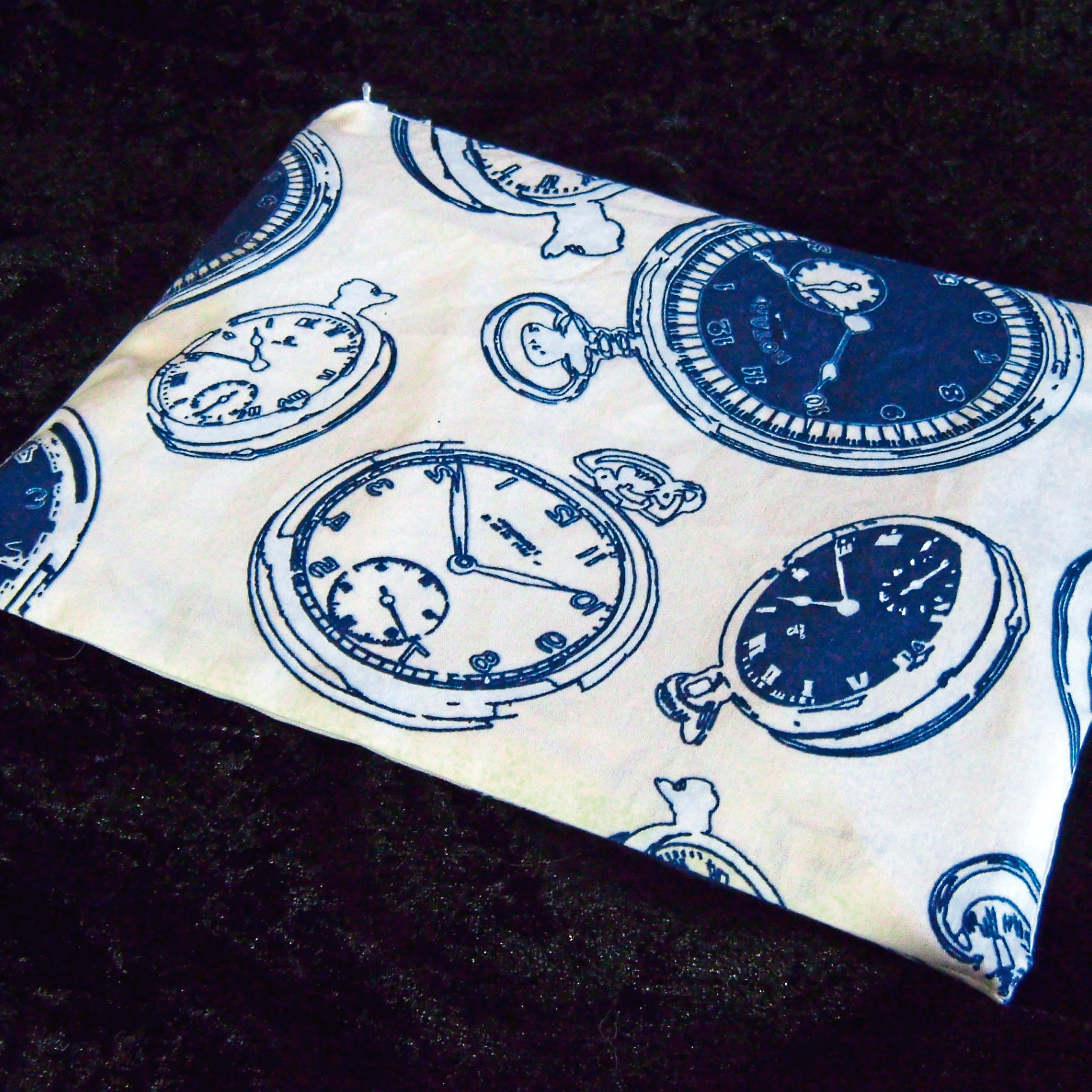 "Being vertically challenged and petite meant I had to learn skills to alter store-bought clothing to fit my own shape," Karen said.
"This lead me on the path to creating completely new outfits. And when my family came along, I had all the skills needed to make outfits for not only myself, but also for my little ones."
Seratique's range started out with retro hair bows and has slowly expanded ever since.
Karen said: "After receiving such a positive reaction for my first products – the hair bows – I decided to start working on other items of clothing, as well.
"So I produced some simple, yet effective skirts with pockets in a whole range of fun and funky fabric.
"The key was opting for fabrics of mine that were already popular, so the skirt designs ranged from cute cats and comic books to tattoo-inspired skulls.
"These were an instant hit in store and lead me to expand my range into the ever-popular bowler shirt. "It makes me glow inside to see my creations strutting down the street!"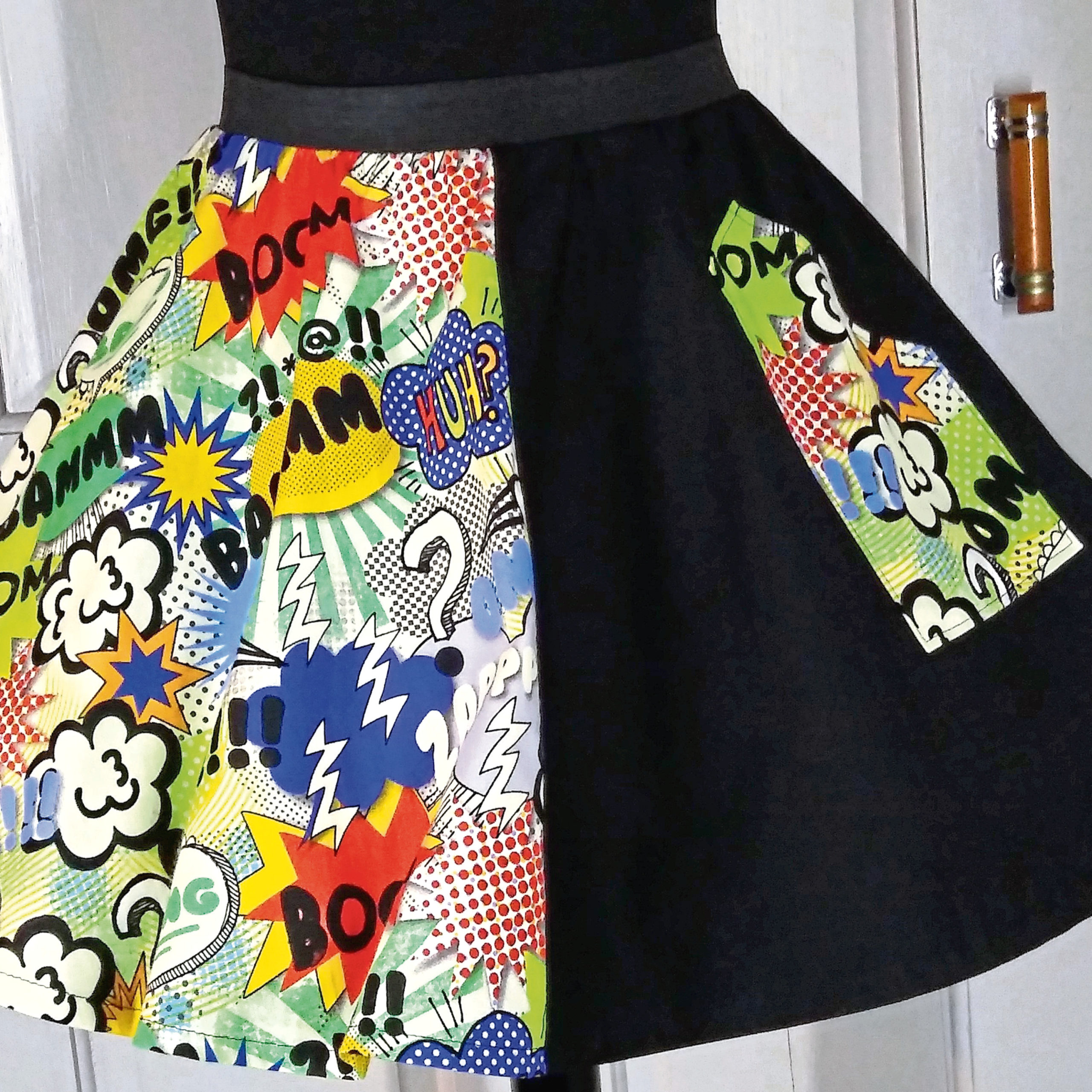 Karen's store closed its doors in 2017, leaving her with the difficult decision on whether to continue developing the brand or find other work.
Refusing to let the situation get the better of her, the fabric engineer began creating her very own website for consumers to view the range online, instead. She now operates from her home in Bucksburn.
"The most daunting part of starting out on my own was creating a website, which I had put off for many years as I had no idea where to begin," Karen said.
"I still have a lot to learn. But through the general maintenance of the website, I am getting a greater understanding of how it all works.
"Not having the shop means I am no longer able to get instant feedback, but I now have time to refine ideas before letting them loose."
On the range, Karen explained her favourite part of the process is "hand selecting the fabric".
"A lot of my time is spent hunting down wonderful fabric to work with," Karen added.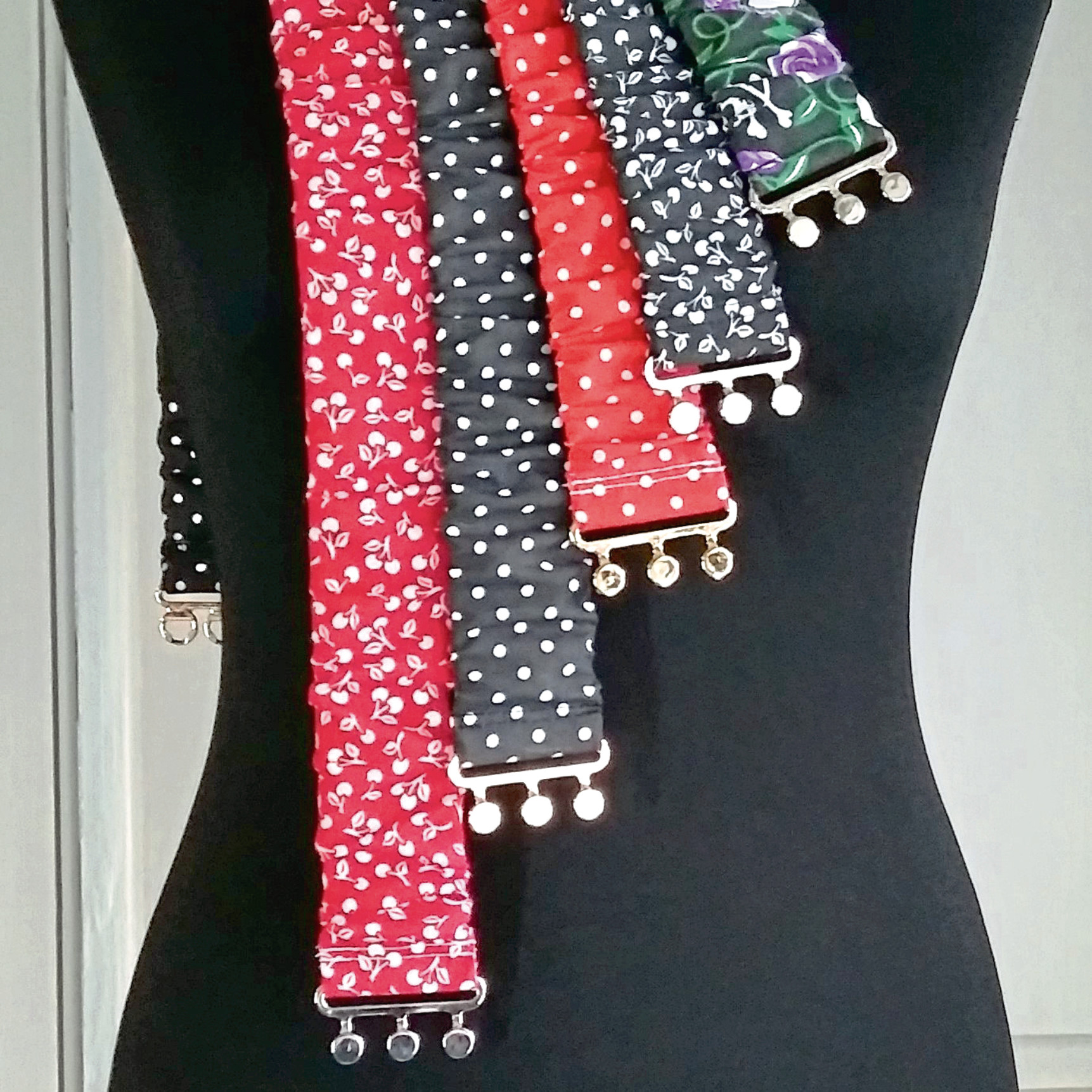 "I seek out affordable, yet good-quality materials that are durable and easy-care cottons or cotton-mix.
"Personally, I believe the range would be flattering for all ages.
"This is why vintage designs appeal to me. They have no age limit and look fantastic on everyone."
Looking ahead, the business owner says she will "continue to be on the lookout for inspiration", in order to expand her range even further.
"There is never a dull moment running a business as a sole trader," Karen added.
"The nature of my collections means there is never downtime and I will continue to promote Homemade by Seratique as much as possible.
"What began as a hobby when I was younger has evolved into a business that I am incredibly proud of and love.
"I can't wait to see my customers and more people flaunting the range again soon.
"The future is always a little less bleak when you feel good in what you wear!"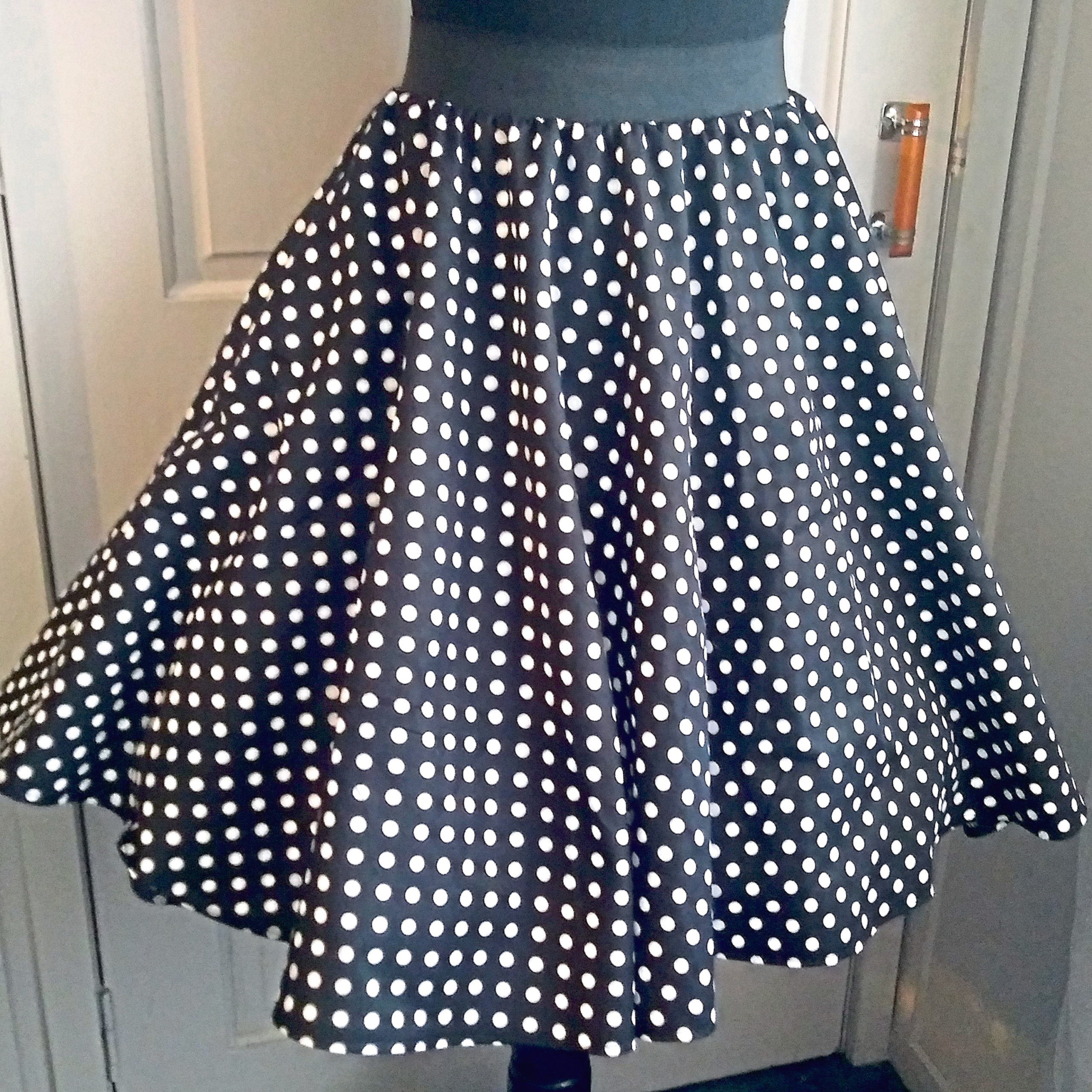 Visit seratique.co.uk for more information and to view the alternative clothing range.