Spruce up your hallway to make a great first impression with Andersons of Inverurie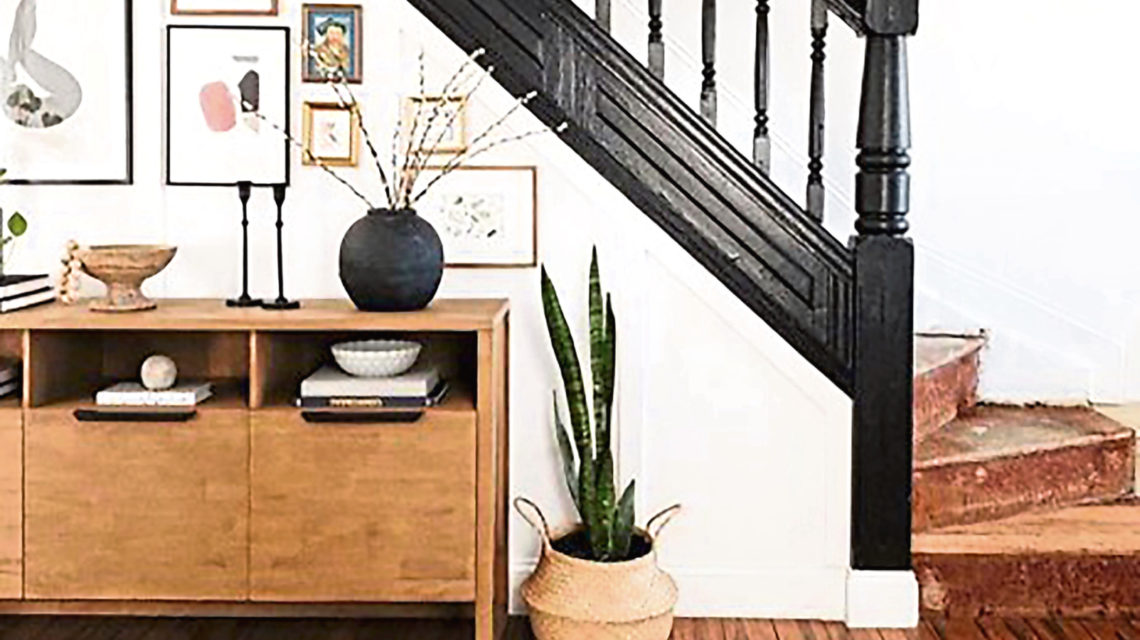 Hallways are considered one of the most challenging areas in our home to dress up. They're often narrow and long, offering limited space for furnishings, treasured heirlooms or decorations.
But abandoning the area and regarding it as an afterthought can affect the feel of your home entirely. After all, it is the first space that your family and guests come upon when setting foot inside your humble abode.
The hallway should be treated with the same level of respect as any other room when it comes to decorating and interior styling.
Making a few minor adjustments – including using mirrors, photographs and storage space – will ensure your personality shines through. And they will also produce a beautiful, homely and inviting space.
To give you some inspiration on what you can do to style your hallway, interior designer Amy Bruce – of Andersons of Inverurie – has shared her top tips on how to make the most of the area.
The suggestions are sure to transform your ho-hum hallway into a transition space with an abundance of style.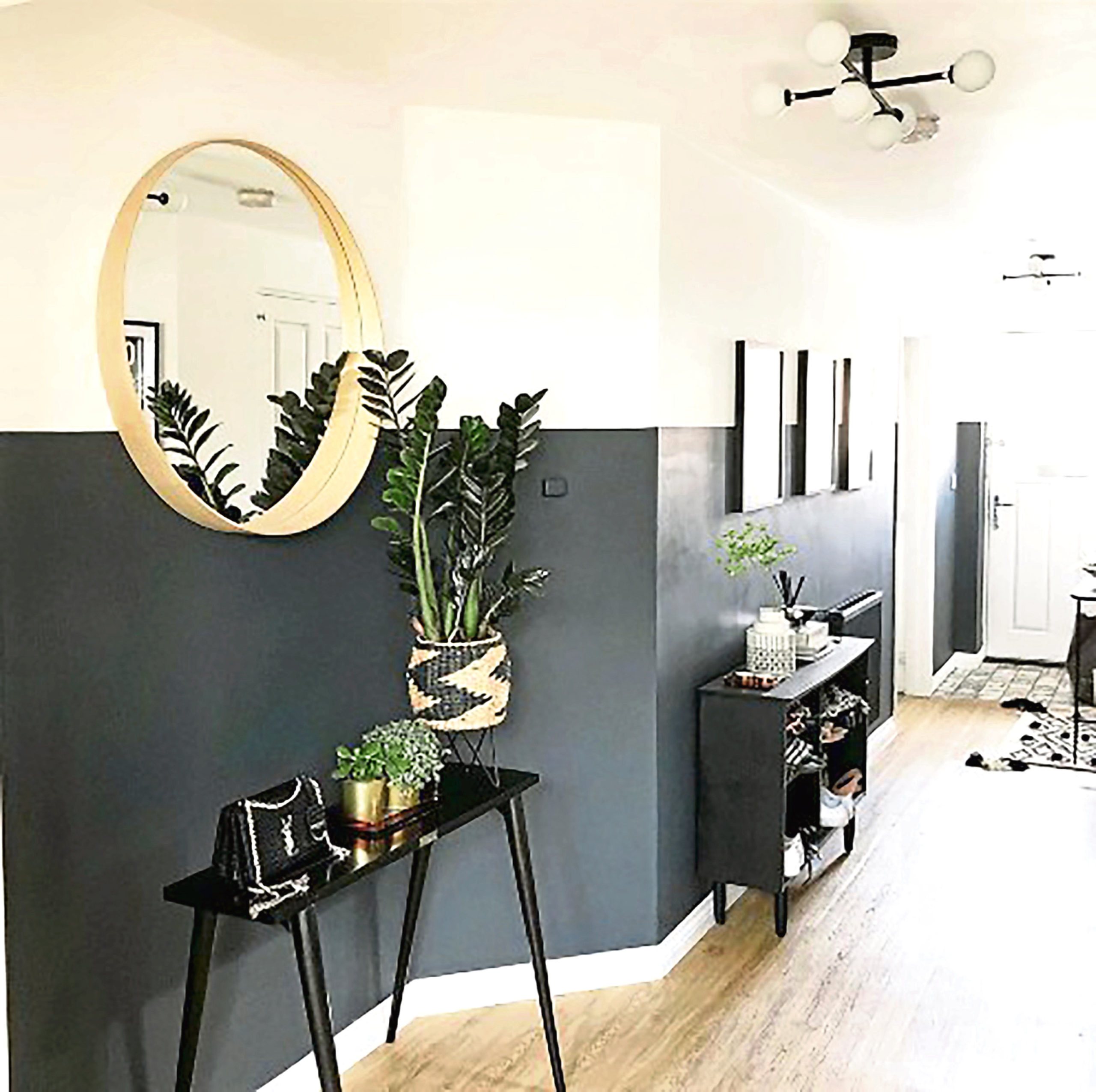 ---
Use a mirror
---
No matter how big or small your hallway is, a mirror is a must.
Not only does it allow you to get a last-minute glimpse of yourself as you're rushing out the door in the morning, but having a mirror also opens up the space by reflecting light.
Since the hallway is usually a narrow space in the home and doesn't have any windows, it can often feel quite dark and cramped.
Having a mirror will help to reflect any light available to make the space appear bigger and brighter. And if you have space for a full length mirror, it can feel like it doubles the size of your hallway.
---
Add some artwork
---
Using your hallway as a gallery space is a great way to express your personality and interior style.
This space is the first impression to anyone that comes into your home, and it sets the scene for the whole house or apartment, acting as an introduction to each room.
The hallway is the perfect backdrop for hanging beautiful artwork, photographs and any personal objects that you love, to welcome people into your home and feel joy each time you walk through the door.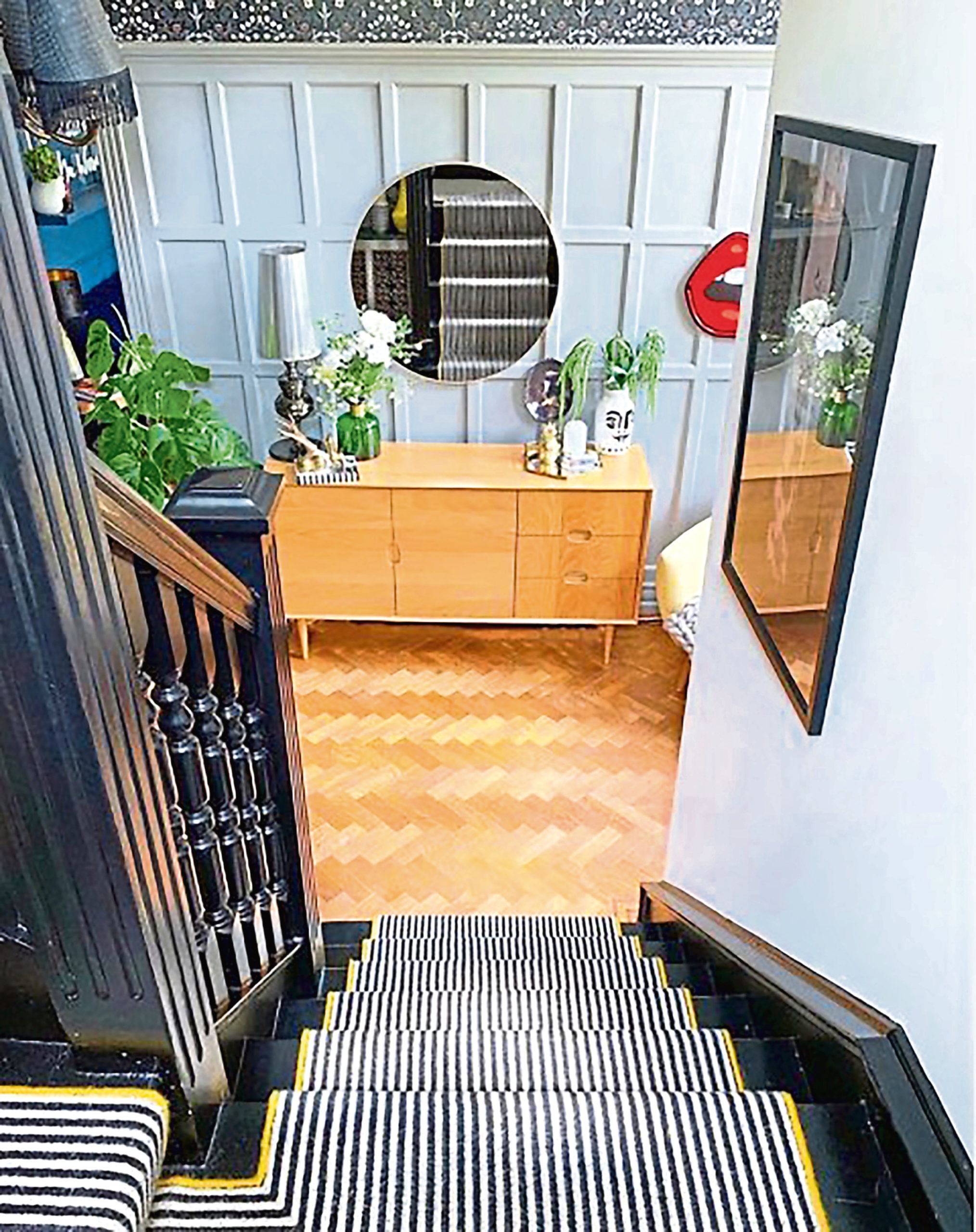 ---
Embrace clever storage
---
Clever storage solutions are key to any home, and the hallway can be a great space for adding some hidden storage options that are both practical and stylish.
Ottomans are a great way to introduce a bit of upholstery and texture, while also hiding away bags and shoes. You could use this to create a boot-room look by adding some stylish coat hooks above the ottoman with a section of wallpaper behind it.
Under the stairs is another area that works really well at maximising your storage space.
Whether you have bespoke shelving made, use a neat storage unit or a chest of drawers, you can never have too much storage.
---
Spruce up your front door
---
The front door is the smile to your house. Something as simple as changing the colour can make such a big difference to the way you feel when you arrive home. This doesn't have to mean getting a whole new door, painting the door you already have can do the trick.
Changing the door furniture, such as the letterbox, knocker or door handle can also really have an impactful change, while being creative with the numbers, signage and lighting outside your house can add real character too.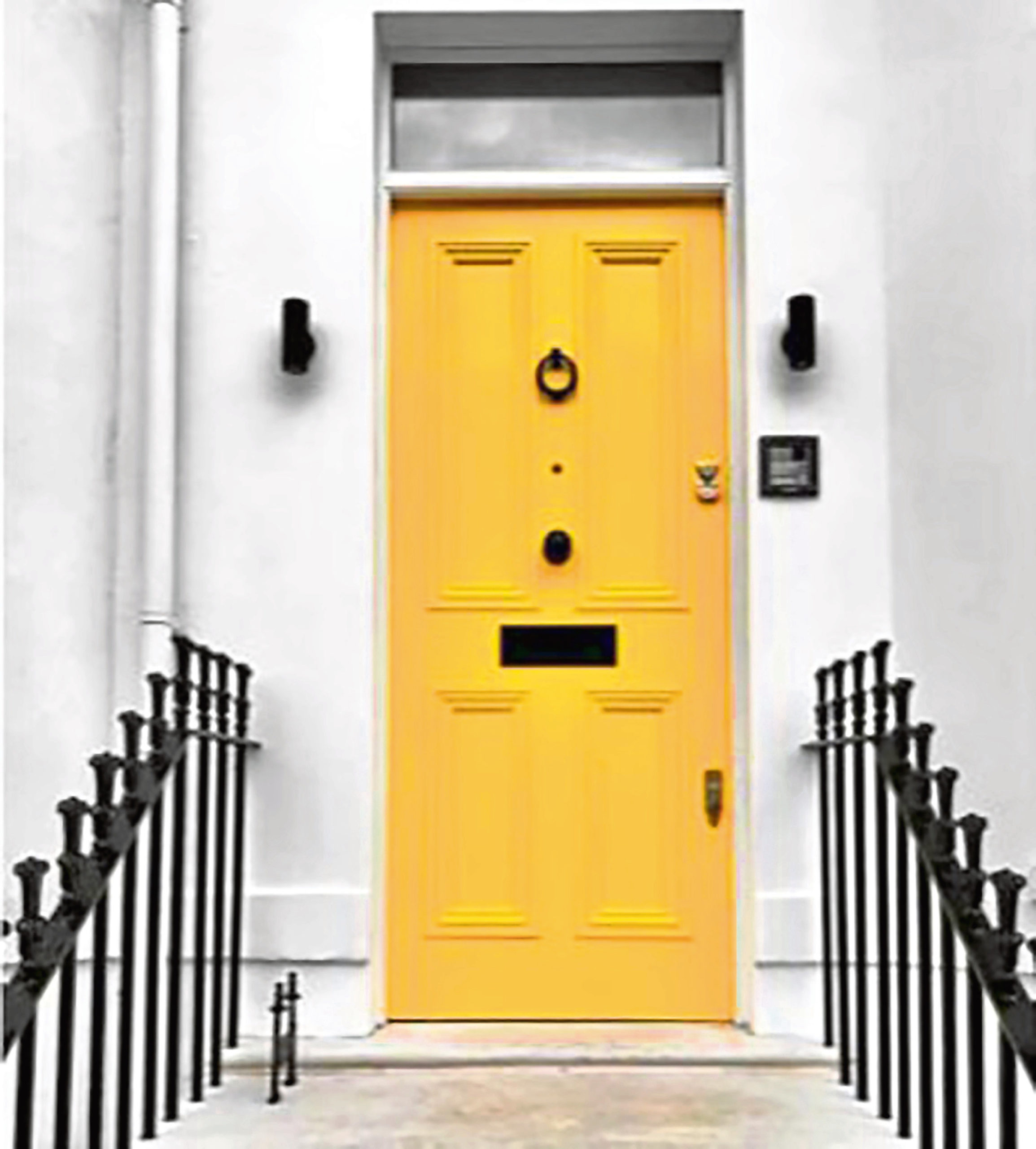 For more information and home styling tips, click here.