Sam Pack adores cooking and loves teaching people to conjure up some tasty treats at Cooks Day Off classes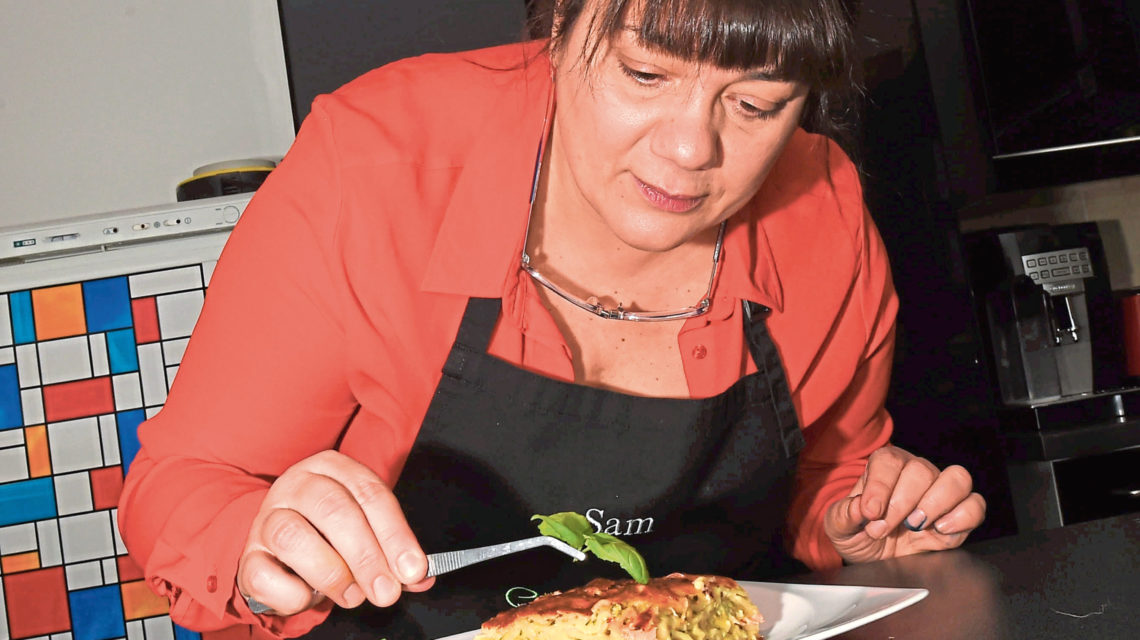 Packing up her life abroad and relocating to Aberdeenshire is what led cook school owner Sam Pack to start her own business.
Cook's Day Off began life as a place where Sam's friends and family could come to learn how to cook and quickly grew into a fully functioning cook school which she operates from her home in Kintore.
Having grown up in Italy and travelled to various countries with her husband's job including Egypt and Alaska, Sam has a wide knowledge of the gastronomy of the world which she has adapted into her popular classes.
Moving to Aberdeenshire in 2012, Sam decided it was time to study cooking ahead of opening her own cook school venture.
Focusing on Italian cuisine, Sam now teaches people how to make a range of classic Italian dishes with her classes.
Each class lasts around three hours and includes lunch or dinner so those attending get a taste of Sam's delicious dishes.
Attracting people from all over the north-east, Sam has taught complete novice cooks different skills and also spent full days with chefs looking to open their own businesses.
The clientele varies from class to class and as well as offering the cook school sessions, she also is hired out as a chef to cook for private dinners from time to time.
---
You run the majority of your classes from your home in Kintore, it must be quite a big space?
---
I run the classes in my kitchen for up to 14 people. It's quite a big kitchen with worktops and an island to work on. Every class includes lunch or dinner which I cook in advance for the attendees. After we have completed the cooking class, the group then enjoy a meal together and get the chance to relax and chat.
---
And what different styles of classes do you run?
---
I have been running a variety of Italian-themed cooking classes for the past two years. New people come to the different classes all the time. I also have many pupils who come back to try out other classes, bringing friends, family and colleagues with them. The macarons class is one of the most popular ones and the shells for macaron actually hail from Italy and not France like most people think. The pasta party class is a lot of fun. This is my largest class for 14 people and I call it a party because at the end of the cooking, it often feels like a party with everyone enjoying each others company and good food.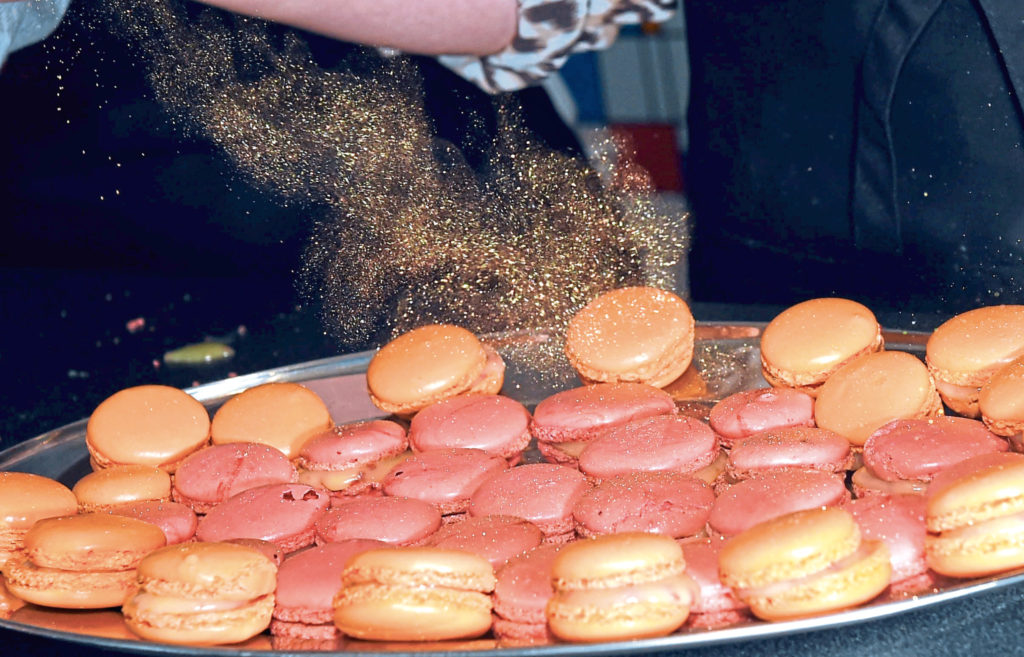 I run pizza and gelato classes too. I help people to learn how to bake the perfect pizza restaurant style, including preparing the dough from scratch. Gelato is easy to prepare even without an ice cream machine and both of these classes are very hands-on. The lasagne and tiramisu classes are the latest additions and have also become very popular. I teach how to use different pasta sauces to create delicious varieties of lasagne. And tiramisu is so easy to make. At the end of the class everyone takes their own dishes home to enjoy with friends and family.
I also offer tailored one-to-one classes and I teach everything from knife skills and the preparation of meals including appetisers, mains, puddings and bakery. These sessions are perfect for people looking to improve their skills or for young adults with little cooking experience. This includes university students set to leave home who need some guidance on preparing meals and hopefully stop them spending a fortune on takeaways.
---
It sounds like you're a busy woman, are the classes easy enough to organise?
---
For me the classes are easy to organise but a lot of preparation behind the scenes is required. For example, in the pizza class students learn how to make pizza dough but I make dough in advance for them to bake on the day because the dough they prepare needs time to prove. This makes sure they experience the entire cooking process as part of the class and they often take the dough home and cook their own pizza using the skills they've learned.
---
Have you always been into cooking?
---
I absolutely adore cooking, it's one of my favourite things to do. My true love has always been cooking for others. I love to host, and food is, for me, the best way to connect with people. I have a diploma in primary school teaching which I got in Italy, although I never actually used it, as I decided to go into IT and worked for a telecommunications firm. My family and I moved from Italy when my husband got his first contract abroad 16 years ago to Egypt. My daughter was only 10 months old at the time and the life over there is so different. I wanted to be able to provide my family with something similar to the Italian food that we were used to so I had to find different ways to try and recreate meals.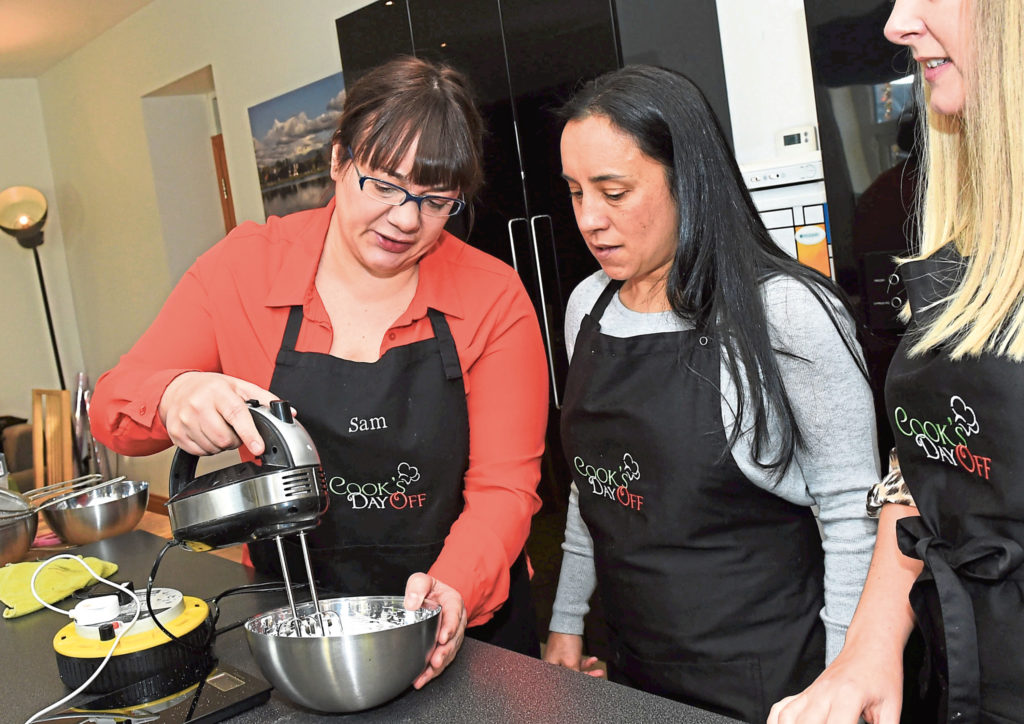 Shops often didn't have the right ingredients available so I had to make things myself, including cheese, mascarpone, passata, pasta and so on.
Within six months of being there, I decided to start a small catering business. I love being creative so when I got the chance to sell my food at a recreational centre that offers services for expatriates in Cairo, it was perfect for me. I sold Italian meals that I'd prepared and I had an assistant who I taught everything I knew before I left Egypt. She kept the business name for years after I left and I still get people to this day asking if I'm Sam from that business – it's crazy how small the world is.
We then had a second child and moved to Alaska where it was quite different to have a catering business so I decided to do some cooking classes instead. When we moved to the UK in 2012, I wanted to turn the classes into a cook school business so enrolled onto a full-time academic cookery course at North East Scotland College.
---
Who taught you to cook? Was it your mum?
---
No it actually wasn't my mum. Because I am Italian, many people think that I learned cooking from my mum or grandmother but neither of them were passionate about food or had time to teach me. I've always loved cooking for others, and in Egypt I did a lot of reading and researching about food.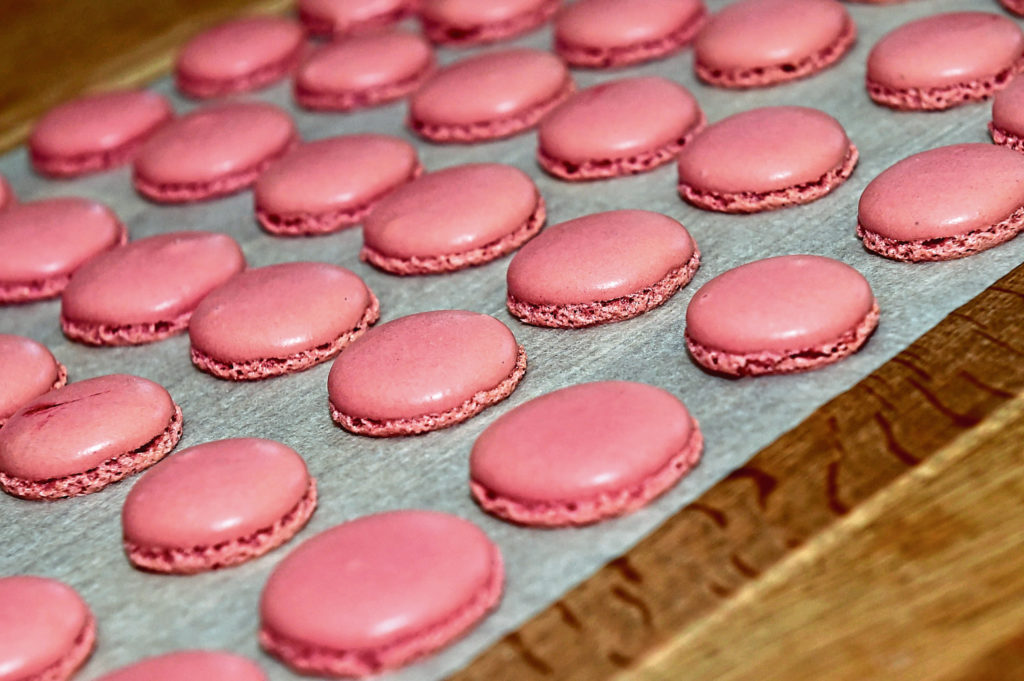 My two-year course at the college was an incredible experience. My teachers were amazing and I am most grateful to my lecturers Peter Baxter, Robert Bruce, Craig Park and David Keir. I started my cooking classes with friends and family two years ago and my audience is now really building up. I have some excellent reviews from people who have attended and the classes are fully booked a lot of the time.
---
Do you have to be good at cooking to attend one of the classes?
---
Anyone and everyone can come along – you can be at any level. It's for beginners and those who have been cooking for years. I do it so everyone can find it easy. I've even had mothers and daughters coming to the macaron classes which is really nice.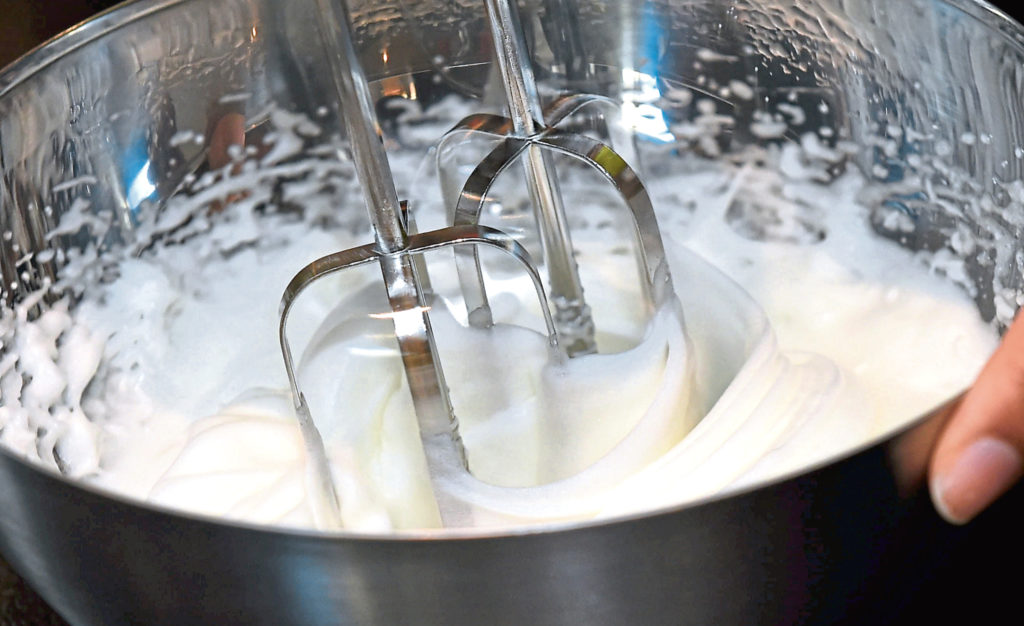 The classes are perfect for many occasions including family gatherings, hen parties and birthdays. Very often, when someone books a class for a birthday, I will prepare a cake and we'll celebrate their birthday in style with the whole class. It's a nice wee addition and there's a real family kind of feel to them, especially these classes.
If businesses want to book a class for team building or just as a thank you to employees, I can also easily do that. I'm very flexible and providing I don't have another class on at their desired time, I can quite easily work around clients' needs and desires.
---
What's the best part of the classes?
---
I love the lunch. When everyone sits down and enjoys the food together it's so nice to see. Everyone is chatting about food and their experience of the class and spirits are always really high. The group is always a big mix of people, so it's nice to see so many people make new friends from it.
---
They sound excellent. I bet they're great value for money, too?
---
All the classes are £47 and everything is included. Clients will also often end up going home with some goodies such as a bag of 15 or so macarons or the pizza or whatever they've been making. I sold a lot of vouchers last year, as many people are buying them for their friends and family to come and use and it's nice just meeting so many new people and showing them how to cook. I think everyone who comes really enjoys it.
---
Do you use local producers at all?
---
I always use local suppliers for my classes, private dinners and at home as I love the local Scottish produce. I use the local butchers John Dossett in Kintore and my friend is a hunter who helps control the local venison population, so he butchers all of that for me.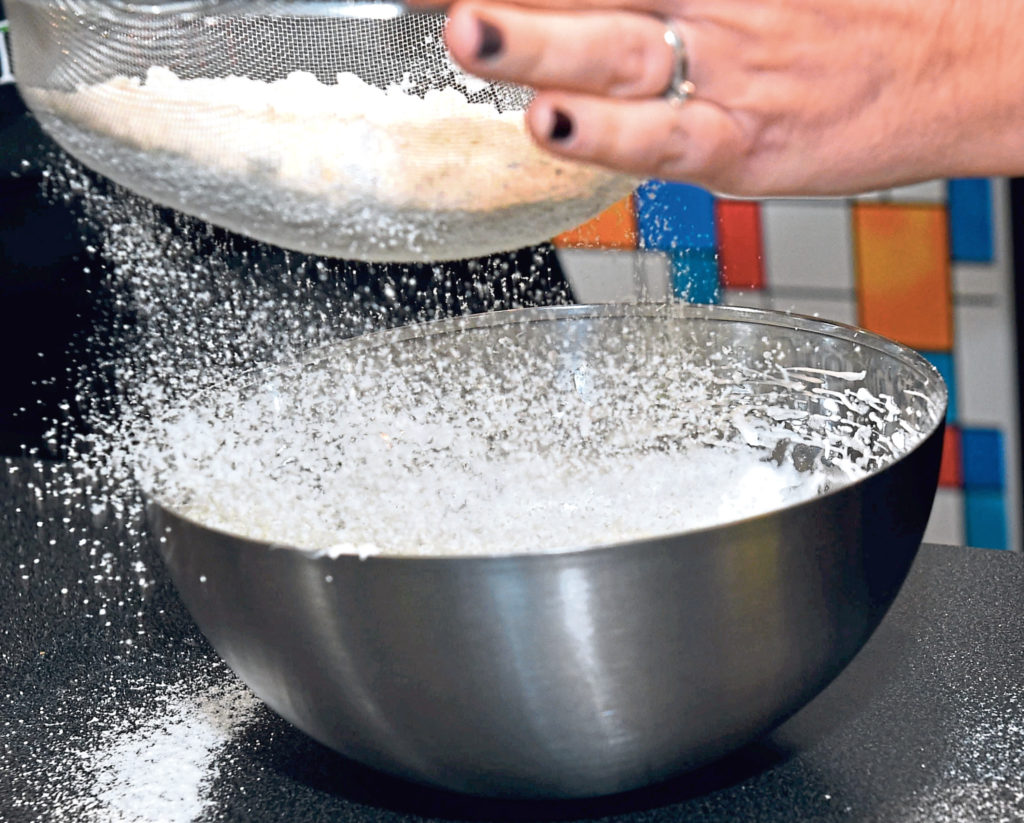 The private dinners aren't something I do too often and it really just depends on my availability. I've done a few and I tailor the menu to what they like and their price points. They're always good fun, but I mainly focus on the cook school.
---
You've worked with other local institutes on the classes haven't you?
---
I've been working with Community Food Initiatives North East (CFINE) which is based in Aberdeen and is super central. They can accommodate for up to about 24 people instead of the 12 or 14 I can in my house. If there's a client who would like more people then this means I can accommodate for them, and if it's a city centre-based client then it works perfectly for them. CFINE has a lot of local projects going on in the city and I think it's a great space for me to run classes in the city centre. It's a social enterprise and a charity which is focused on food and health activities, so it fits well with my business.
---
It sounds like you've got plenty going on. What can possibly be next for you?
---
I've been speaking to a few schools to see if I can come in to help teach the children the basics of cooking. I've created a food club called Bairns in the Kitchen and I've got two schools involved. It's a 21 lesson teaching programme that includes learning activities about food preparation, nutrition and food safety. It's aimed at all primary ages and provides a foundation for lifelong healthy eating as well as wider educational benefits. For me, cooking is a life skill. I think it's an excellent experience and I want to help teach children as much as I can.