Royal Lochnagar Distillery – a small but perfectly formed whisky lover's paradise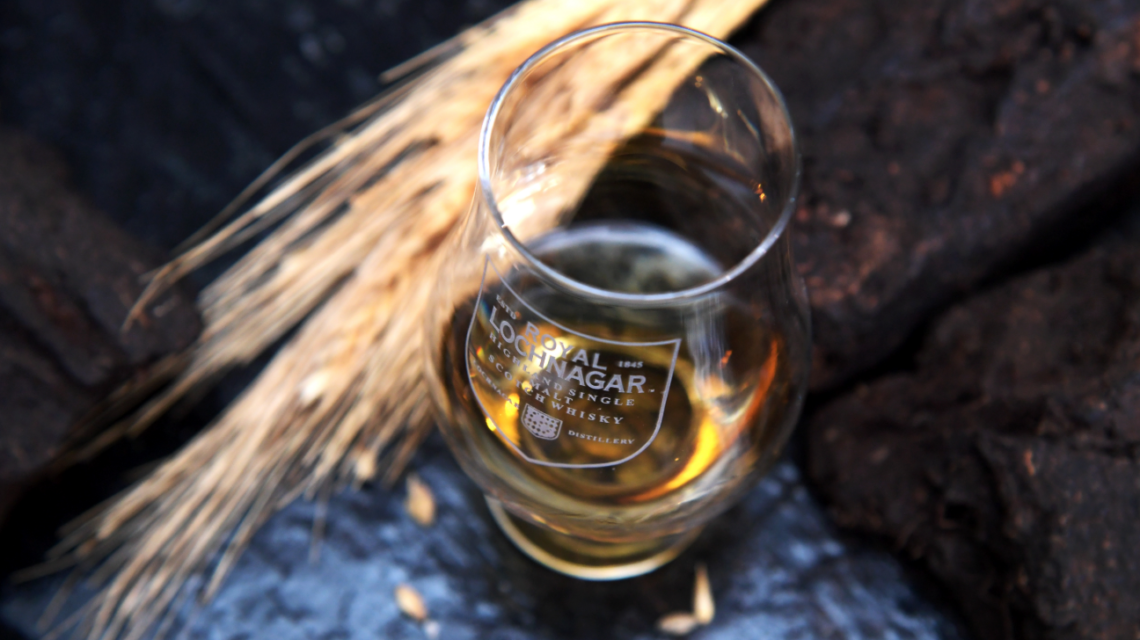 Despite being one of the smallest distilleries in Scotland, Royal Lochnagar is a favourite for people across the country.
Situated by the River Dee, one mile from Balmoral Castle, the 19th-Century site was originally built in 1826 before being set ablaze with fire by the founders' illicit competitors.
But after a complete rebuild 19 years later, it has since remained known for combining traditional techniques to create its rich whiskies – including the Royal Lochnagar 12 Year Old.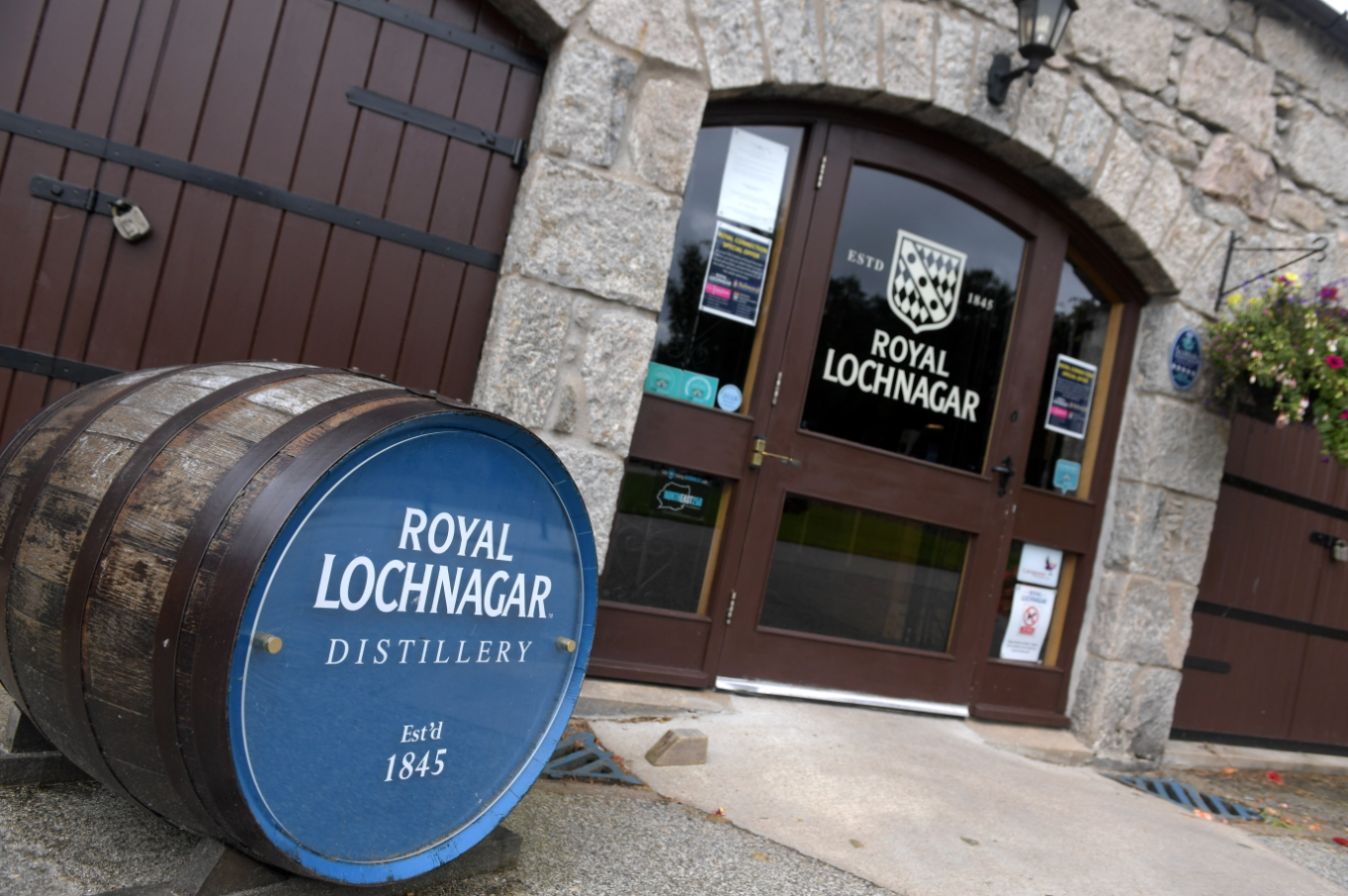 Once a favourite venue of Queen Victoria and Prince Albert, it now boasts its very own modern visitor centre which focuses on the appreciation of malt whisky and educating guests on its fascinating history.
Having spent several years as part of the distillery team and organising their array of guided tours, brand home manager Claire Fraser says she fell in love with the spirits industry more than a decade ago.
And she believes Royal Lochnagar offers a truly unique experience for visitors.
Claire said: "I was introduced to the distillery back in 2007 when I was at university.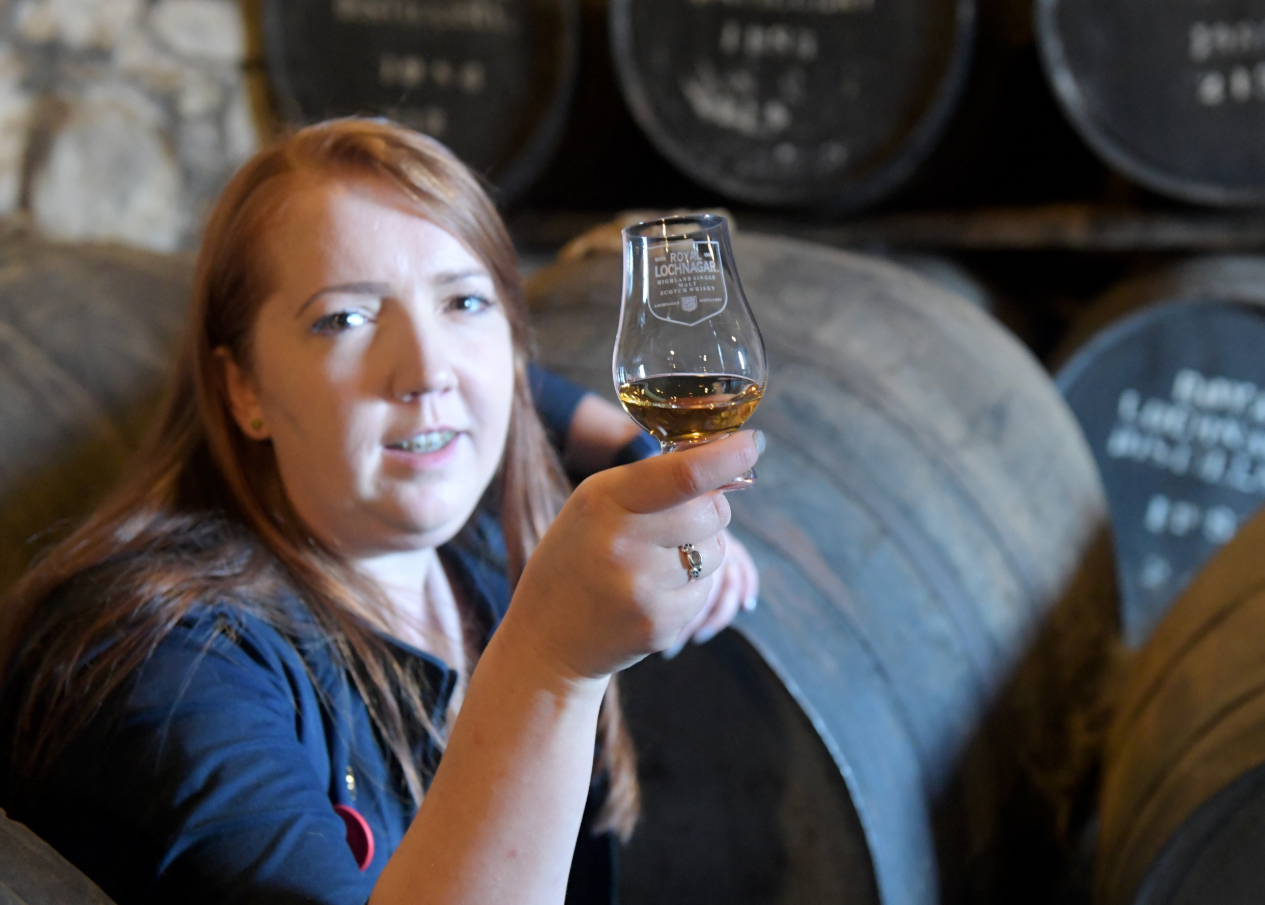 "I worked as a guide for a while because my dad had a position in the venue himself, and he thought it would be a great opportunity for me to do some summer work here.
"I knew instantly that I wanted to stay in the industry after that period because I loved learning the ins and outs of it.
"I then decided that under the same spirits company which owns the brand – Diageo, one of the world's largest producers of spirits and beers – to go work at a few other venues in Brora and Glen Ord Distillery in Ross-shire.
"It was 2015 when I returned to Royal Lochnagar.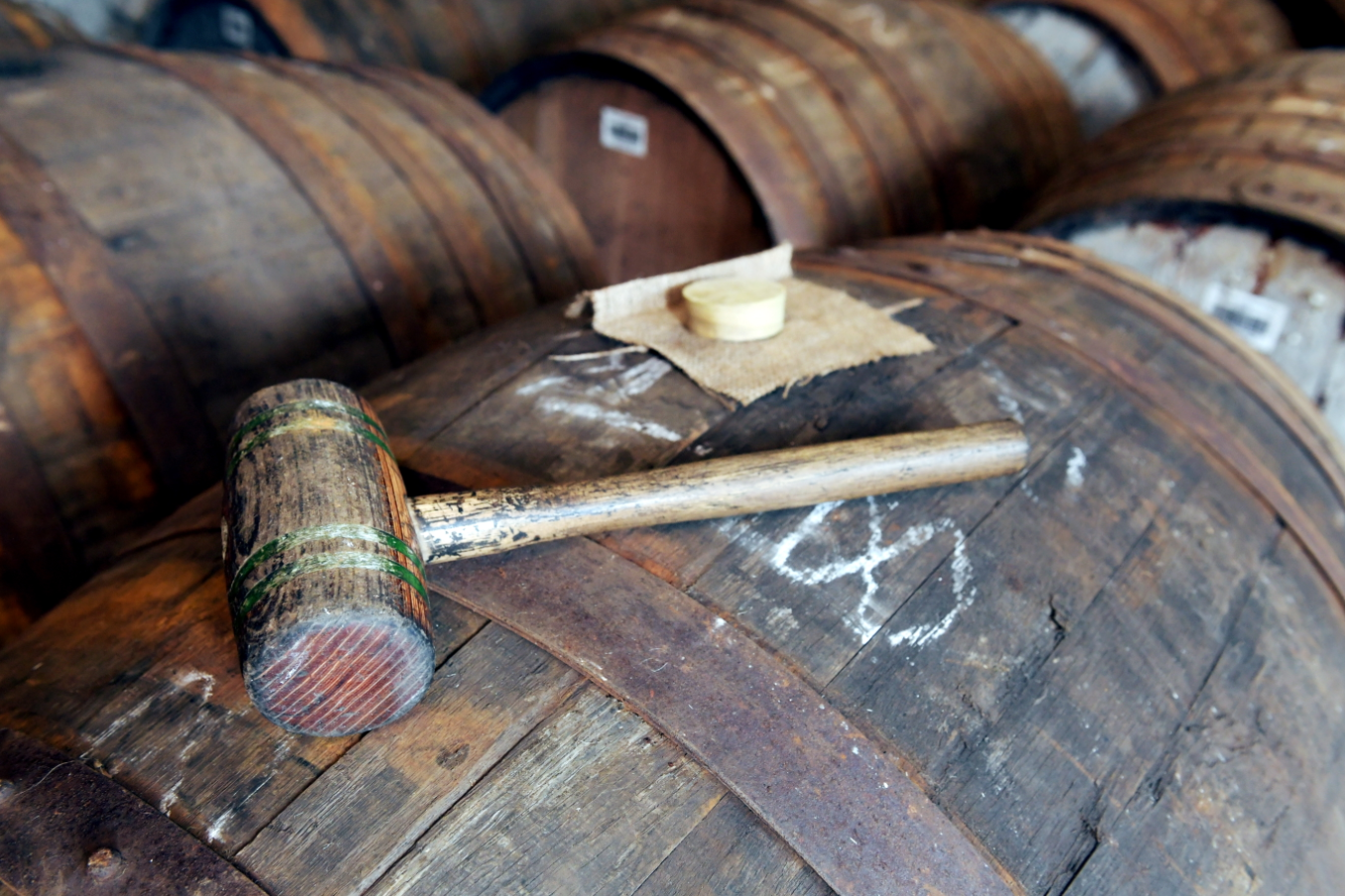 "I live in the area and have always loved the venue, so it made sense to do so."
Among her list of responsibilities, Claire always aims to ensure customers and visitors are left completely satisfied with their experience at Royal Lochnagar. And with more than 20,000 guests annually, she certainly has her work cut out for her.
"My role entails making sure all of our visitors and customers are well looked after and that we're delivering the best experience we possibly can," said Claire.
"The venue sees around 23,500 visitors every year, so it's really important that our shop and centre is constantly updated.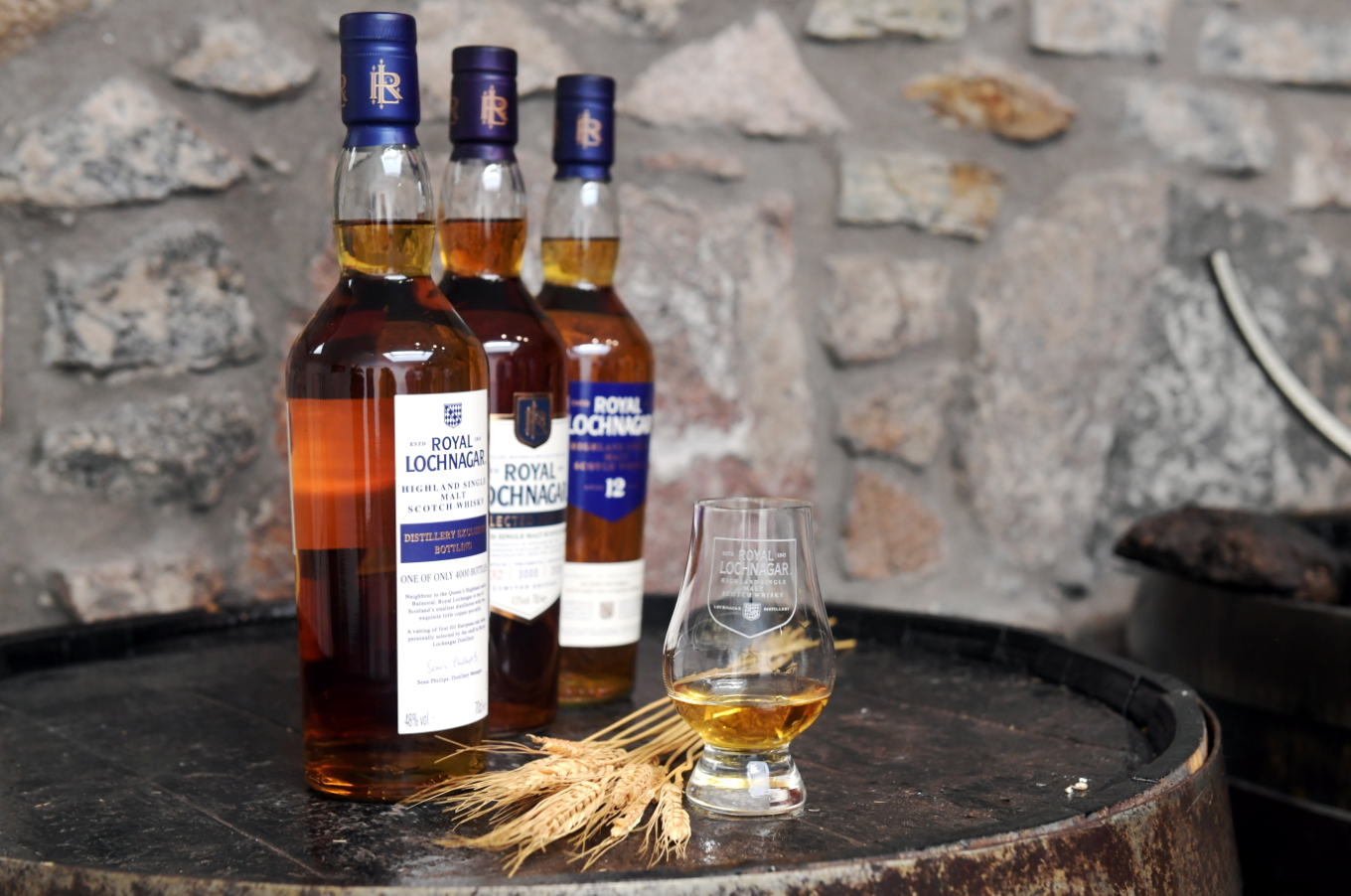 "I also plan our stock, tours and all events.
"Our distillery produces 450,000 litres of pure alcohol – the measure used by the whisky industry to account for the alcoholic content of a spirit – annually, so there's a lot of work for our small team to get through"
The distillery has a variety of tours available – including a Warehouse Experience, Distillery Tour and Royal Tour – so there's something to suit everyone.
With tour prices varying from £9-£150, Claire says they offer the rare opportunity to witness the venue's unique distilling process.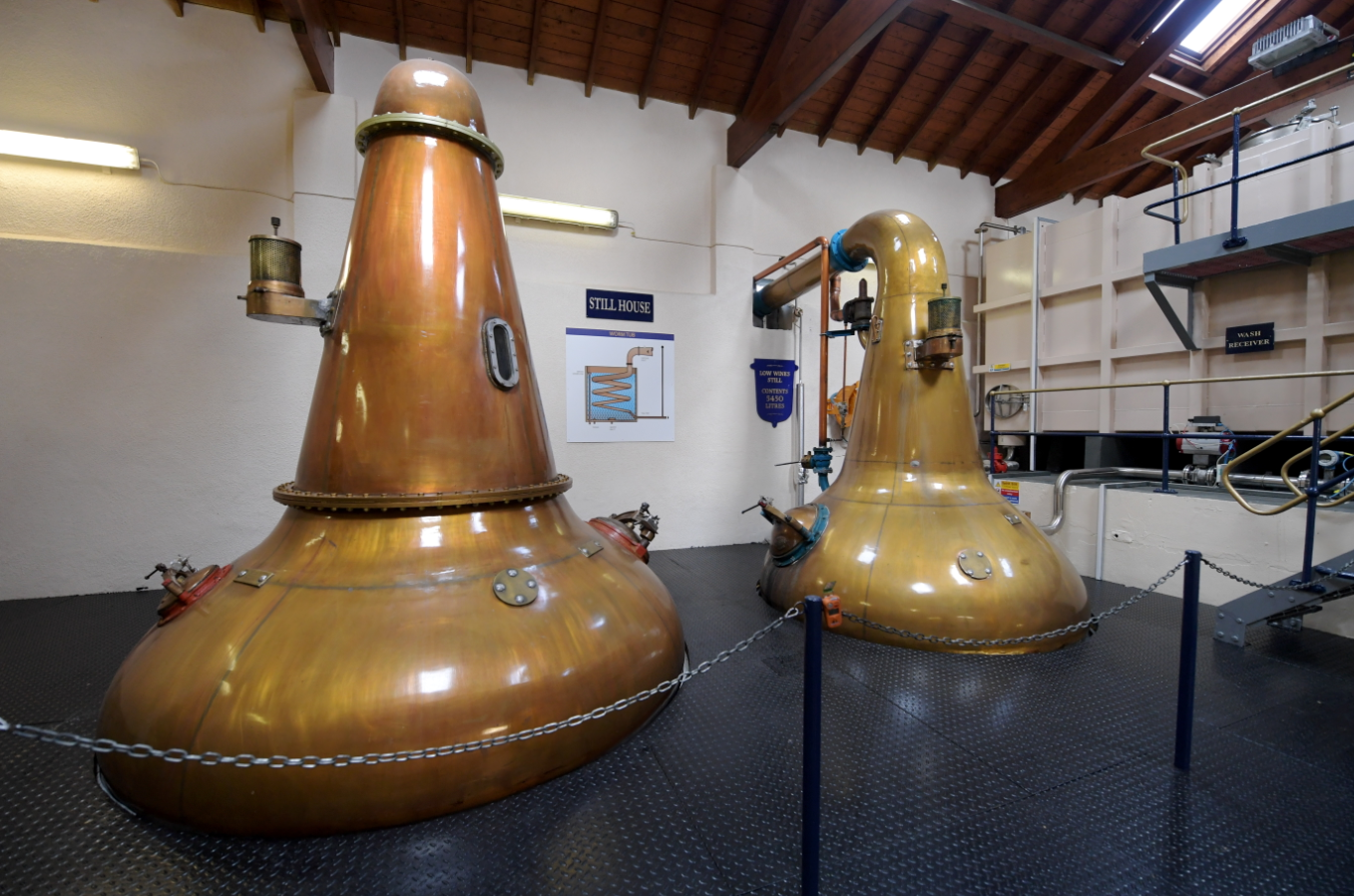 "There are six tours available for people to book," Claire said.
"There's so much to pick up and learn about on each one, including the magic of maturation, the influence a cask can have on the final spirit and the chance to view our water source – the Top Dam.
"Our Distillery Tour involves a basic guide through the filling store and warehouse, followed by a taste of the Royal Lochnagar 12 Year Old.
"This is definitely our most popular one.
"Then we have the Tasting Tour, which is a guide through the whole of our distillery alongside tasters of our 12 Year Old and a selection of exclusive whiskies.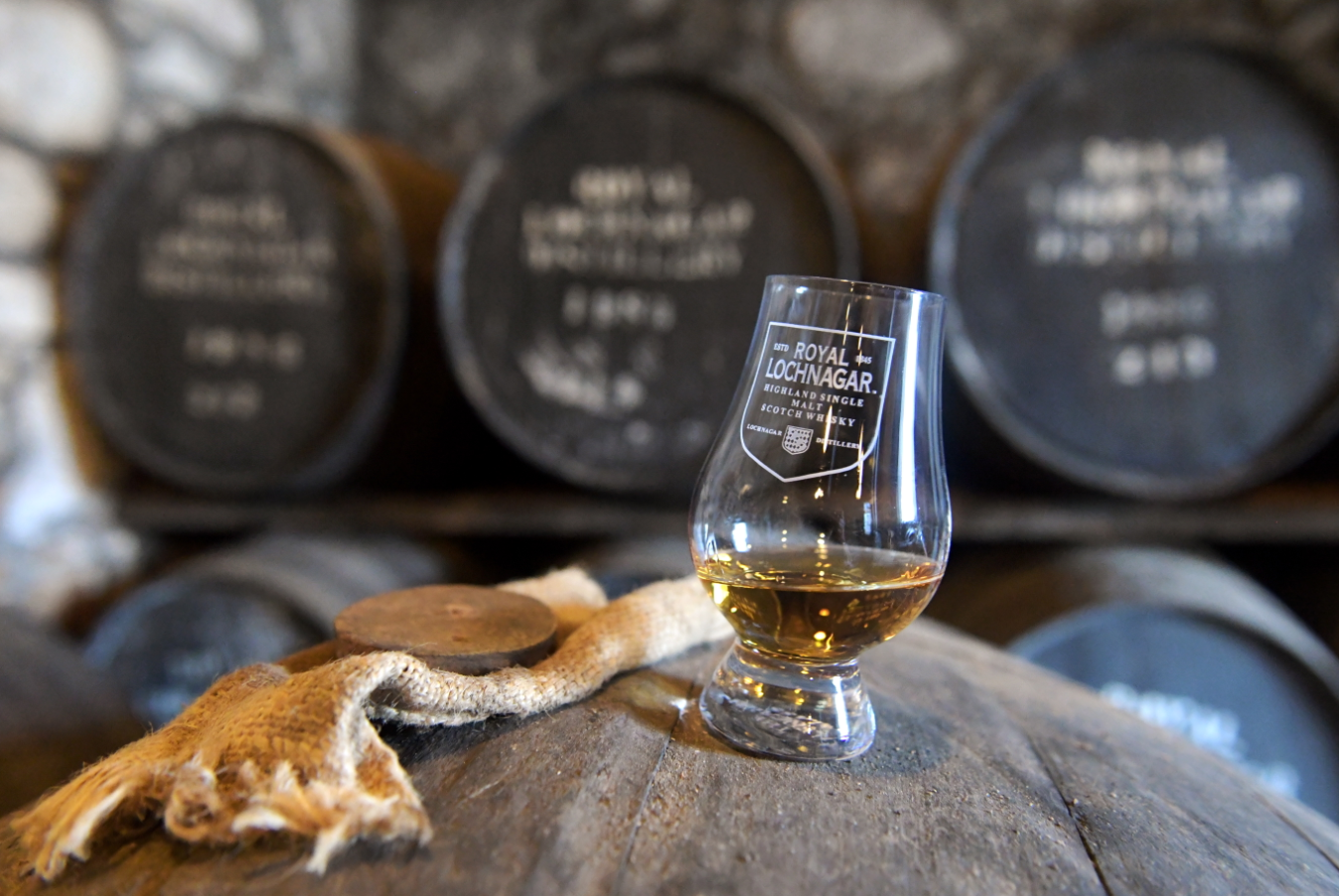 "And there's also our Meet the Manager Tour.
"This entails an in-depth guide throughout our site conducted by our manager – who's been in the spirits industry for three decades.
"Other options include the Royal Tour, Dram at the Dam and Warehouse Experience."
The majority of the guided tours involve showcasing the site's traditional distilling process, as well as special tastings of whisky served directly from the cask.
Claire said: "After the first stage, malting, is complete, the ground-down malt is added to our mash tuns, the vat in which malt is mashed, and these have open tops.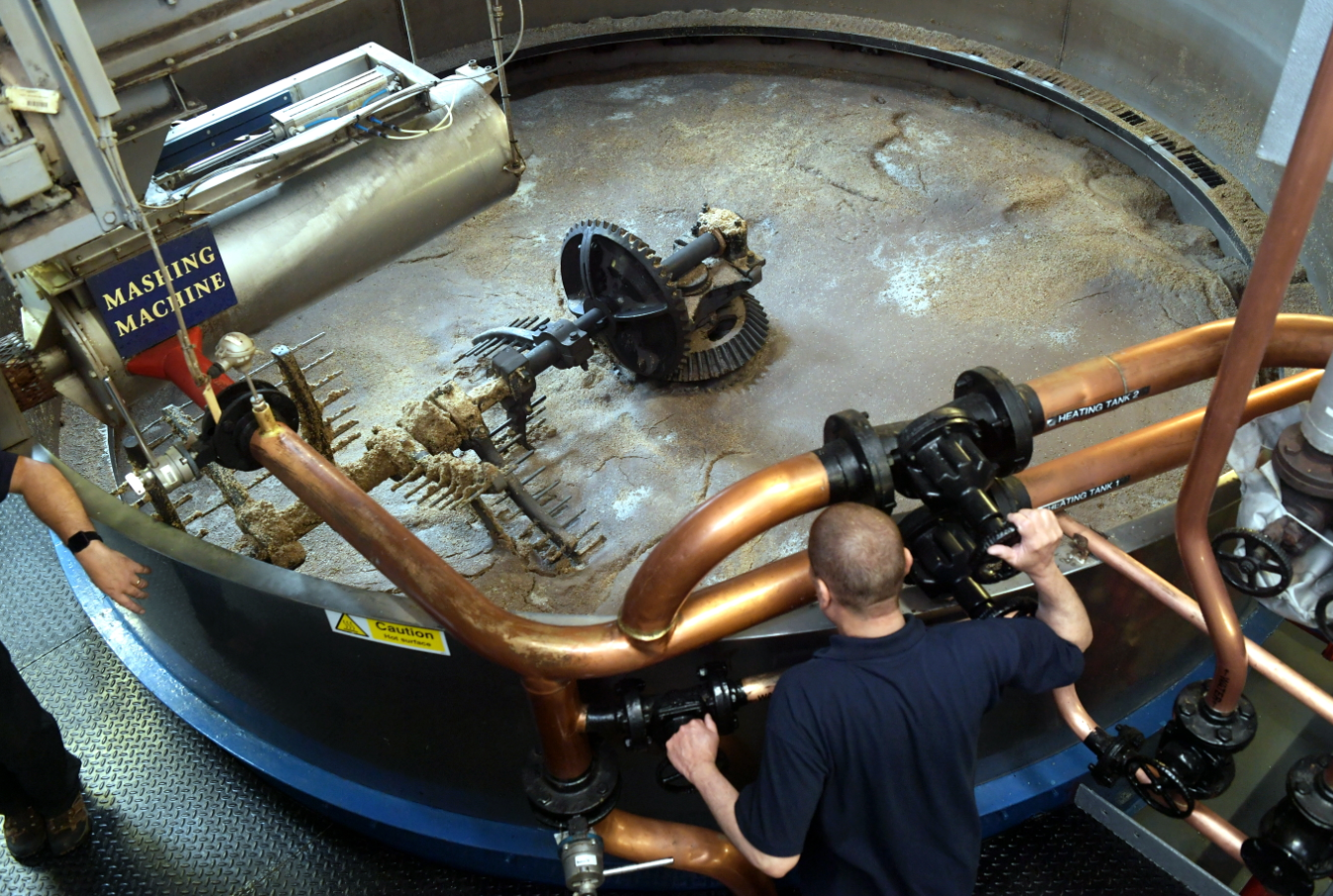 "Guests love seeing this because only six distilleries in Scotland use the process. It's incredibly unusual. "After that, it's automatically transferred into our tankers for fermentation, before being distilled in our wash still and spirit still.
"There's six operators overlooking the whole process, some of which is done manually.
"And these operators are also responsible for guiding visitors through each stage.
"It's then matured here before being matured for a longer period in one of our sister distilleries in Speyside, which can include Benrinnes or Cardhu.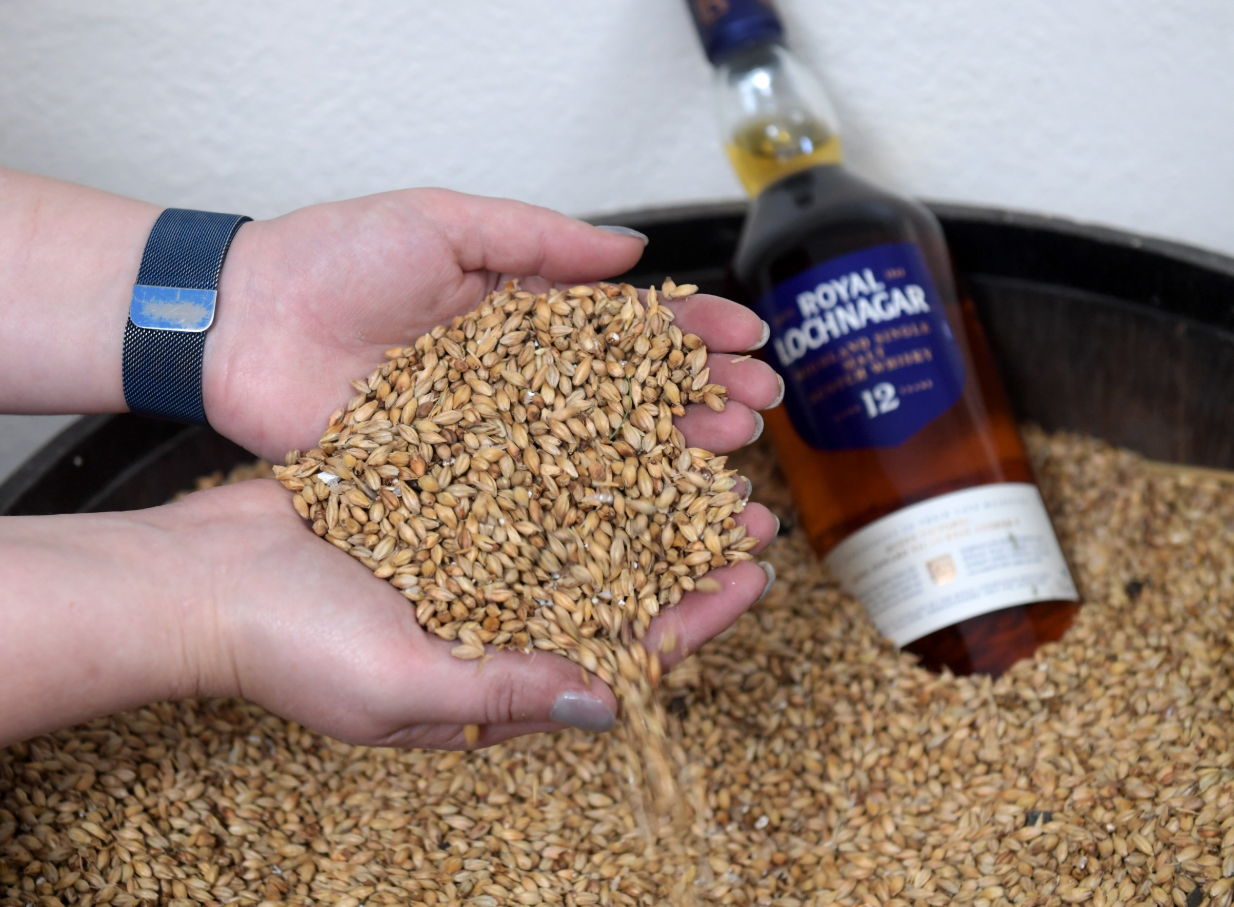 "Bottling will then take place at Leven in Fife."
As a result of the site's small scale, stumbling across a Royal Lochnagar creation is only possible in a few selected stores or specialist whisky shops across Britain. But Claire said that this makes every bottle even more special.
She added: "Because the distillery is so small, our whiskies are only available in specialist whisky shops in the UK.
"There is also a little of the stock sent abroad.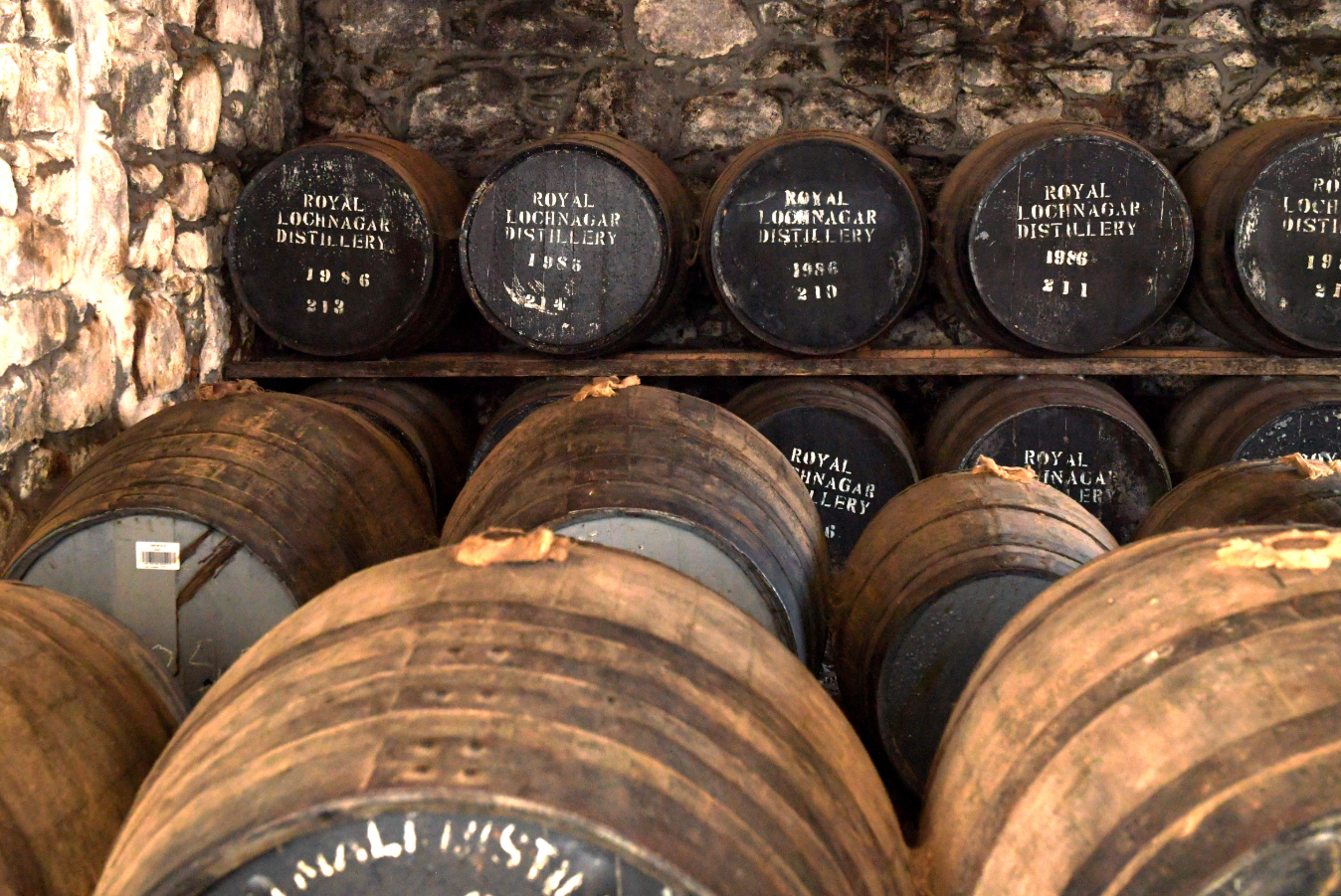 "We don't have the facilities to create enough products to be distributed to larger retailers, but this means that each bottle produced is given that special touch."
Despite having spent many years in the industry, Claire continues to admire it more and more every day.
"I've always loved my role," Claire said.
"The reason for that is mainly down to the fact I'm constantly meeting new people and hearing all about their own experiences with whisky and different distilleries.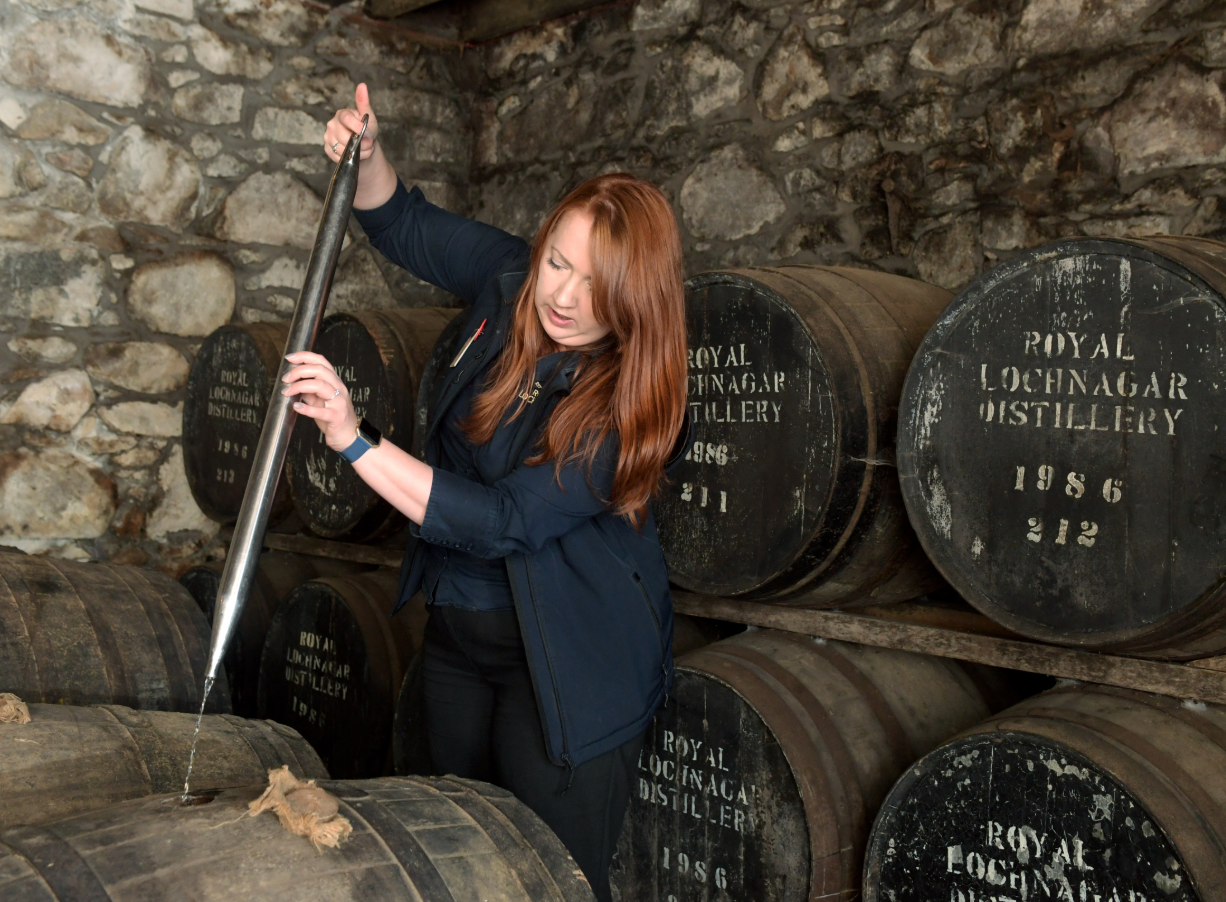 "A highlight of the job for me is swaying people's opinions on the spirit, as well as educating those that aren't so familiar with whisky on our very own process here at Royal Lochnagar and our unique products.
"Even people that aren't whisky enthusiasts enjoy visiting our historic site.
"Although we don't have any events planned for the near future, we have a few exciting product launches coming up – so watch this space."
Visit royallochnagardistillery.com for more information