Roots Catering owner Nick Coetzer leads the way with vegan cuisine in the north-east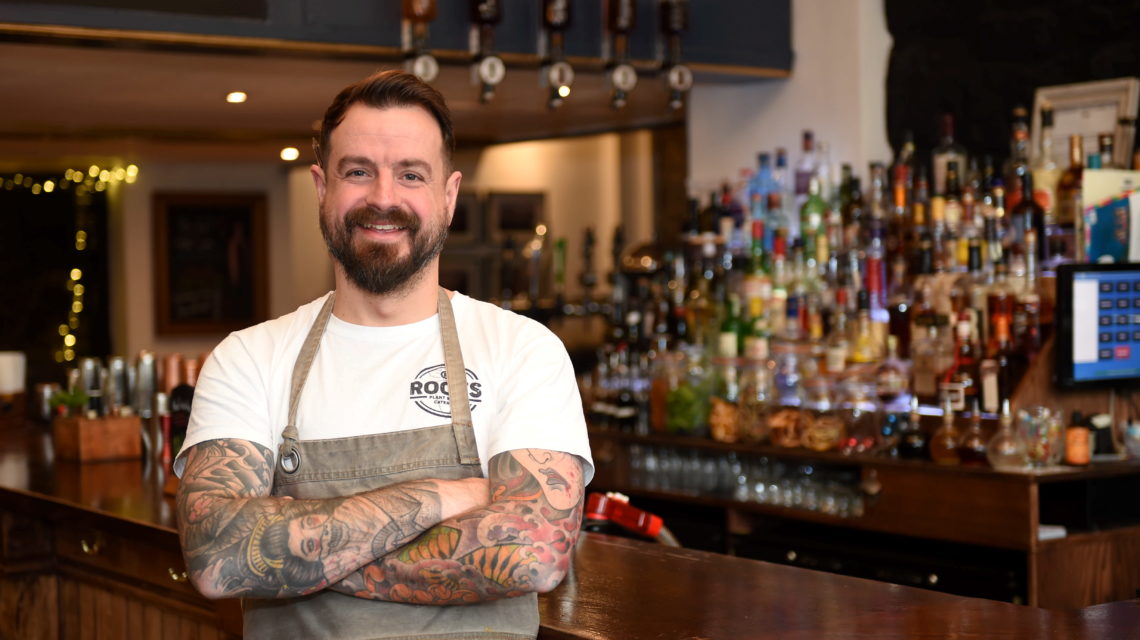 Nick Coetzer has been leading the way with vegan cuisine in the Granite City with his ever-evolving plant-based food firm – Roots Catering.
From opening a solely vegan food van at Aberdeen beach to hosting a series of pop-up events across the city, the inspiring chef has taken his brand from strength to strength in the past 12 months alone.
Boasting an offering like no other business in the north-east, Roots serves up 100% plant-based cuisine – including burgers, nachos, loaded fries and more – curated by Nick using his substantial industry knowledge.
The former head chef of Drumtochty Castle, near Auchenblae, has dreamed of taking Roots to the next level. And now, the catering firm has secured a food residency in a favoured city cocktail bar – 99 Bar & Kitchen on Back Wynd.
Constantly aiming to push new boundaries in cooking, Nick is keen to expand even further in the next year.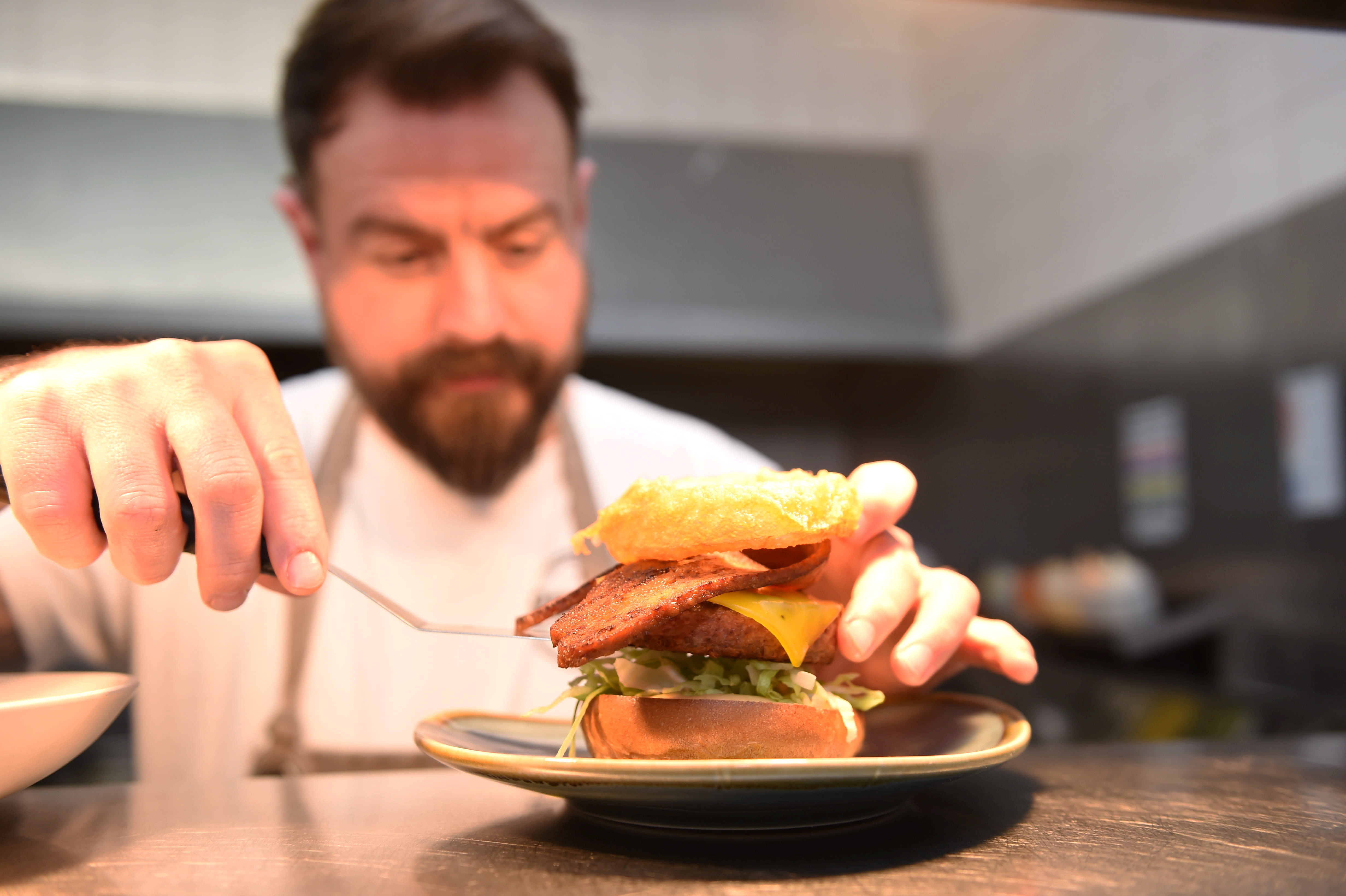 ---
The last time you spoke with Society, you were head chef at Drumtochty Castle. What's happened since then?
---
A lot has happened in the past year.
I started out by doing a lot of pop-ups in the city – including the Aberdeen Market and Inspired Nights – to release some creativity and see if there was a demand for plant-based food. But when I held these pop-ups, I still had my full-time job at Drumtochty Castle, so was unable to solely focus on Roots. It was at that point where I realised that people were really interested in learning more about vegan cuisine and trying it out for themselves.
Since then, the business has grown immensely and gone on to operate in its own food van at the beach. And we've also started a food residency at 99 Bar & Kitchen.
This time last year, I would never have anticipated being in this position. It wasn't until I decided to stick my business card in a food truck by the beach where Roots' journey really began.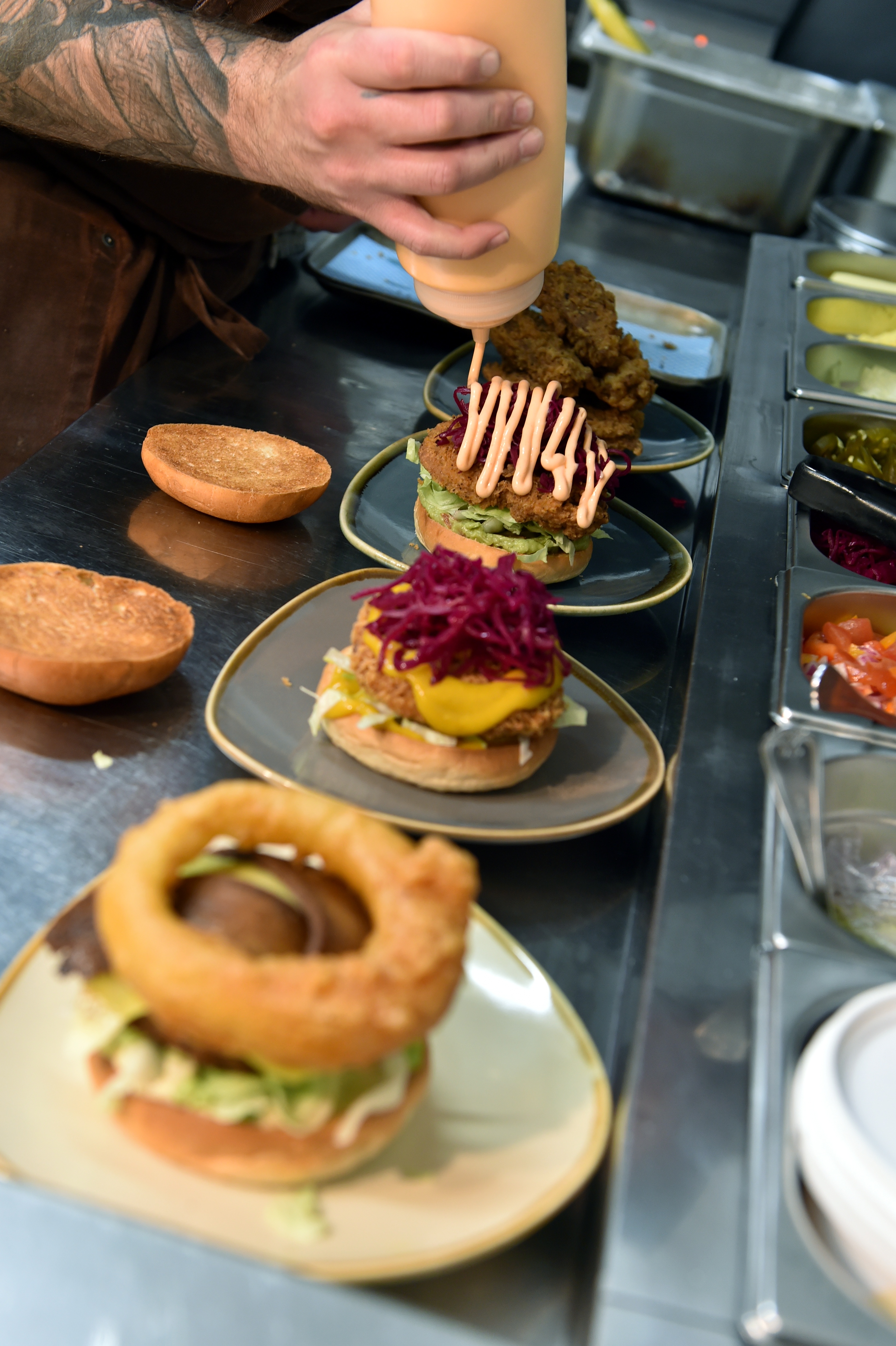 ---
Interesting. Why is that?
---
Well, two weeks later I got a phone call from the lady that owned it. We got chatting and she suggested I run the van for a while, and if things went well we could discuss how to go forward.
When I decided to operate in the truck, I went all in and left my full-time job at Drumtochty.
A lot of people thought I was mad but I had so much confidence in Roots.
It was amazing to switch things up and move onto the next chapter in my career.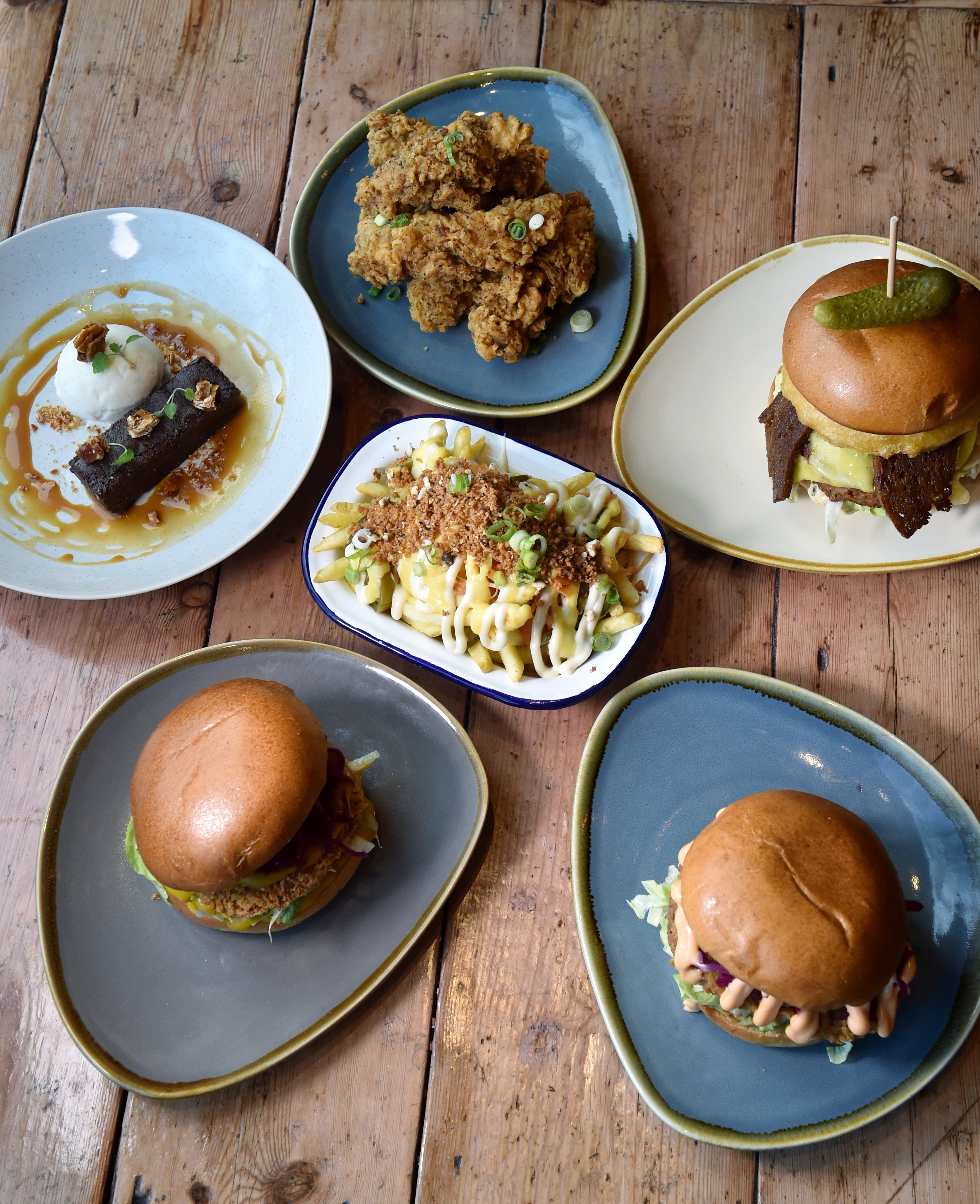 ---
Roots at the Beach took off immediately. Did that surprise you at all?
---
It was daunting in the beginning because I had no idea how it would all pan out.
The demand was huge at pop-up events, which is why I decided to go all in and leave my job. But this was taking things to a whole new level.
Thankfully, people loved what Patrick – my right-hand man at Roots – and I were dishing out to them.
It's even been hectic over the colder months, which we didn't expect at all.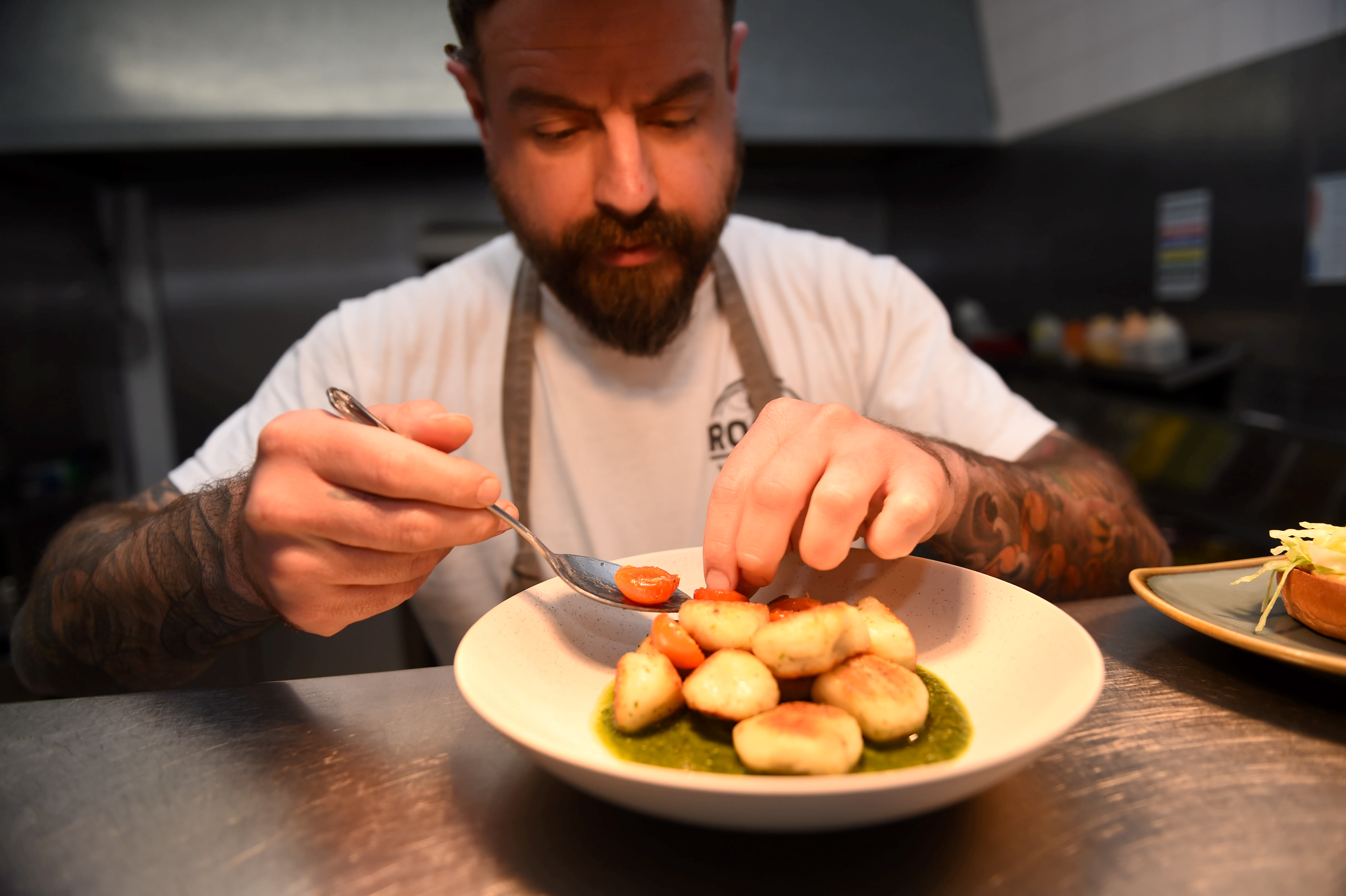 ---
Did you always intend on producing solely vegan food?
---
Never. If you'd have told me two years ago that I'd own a plant-based firm, I would have laughed. But I love a challenge.
I was really inspired by Lara Bishop, one of the owners at Foodstory, to go ahead in focusing on vegan-style food.
We decided to partner up for a five-course vegan dinner in their premises around two years ago now.
It was difficult because I wanted to make sure the food I was making tasted exactly like the real thing. This included the meat.
The experience made me a better chef because it threw me into the deep end and forced me to do a lot of problem solving. I'd say that event and Lara had a huge impact on the chef I am today.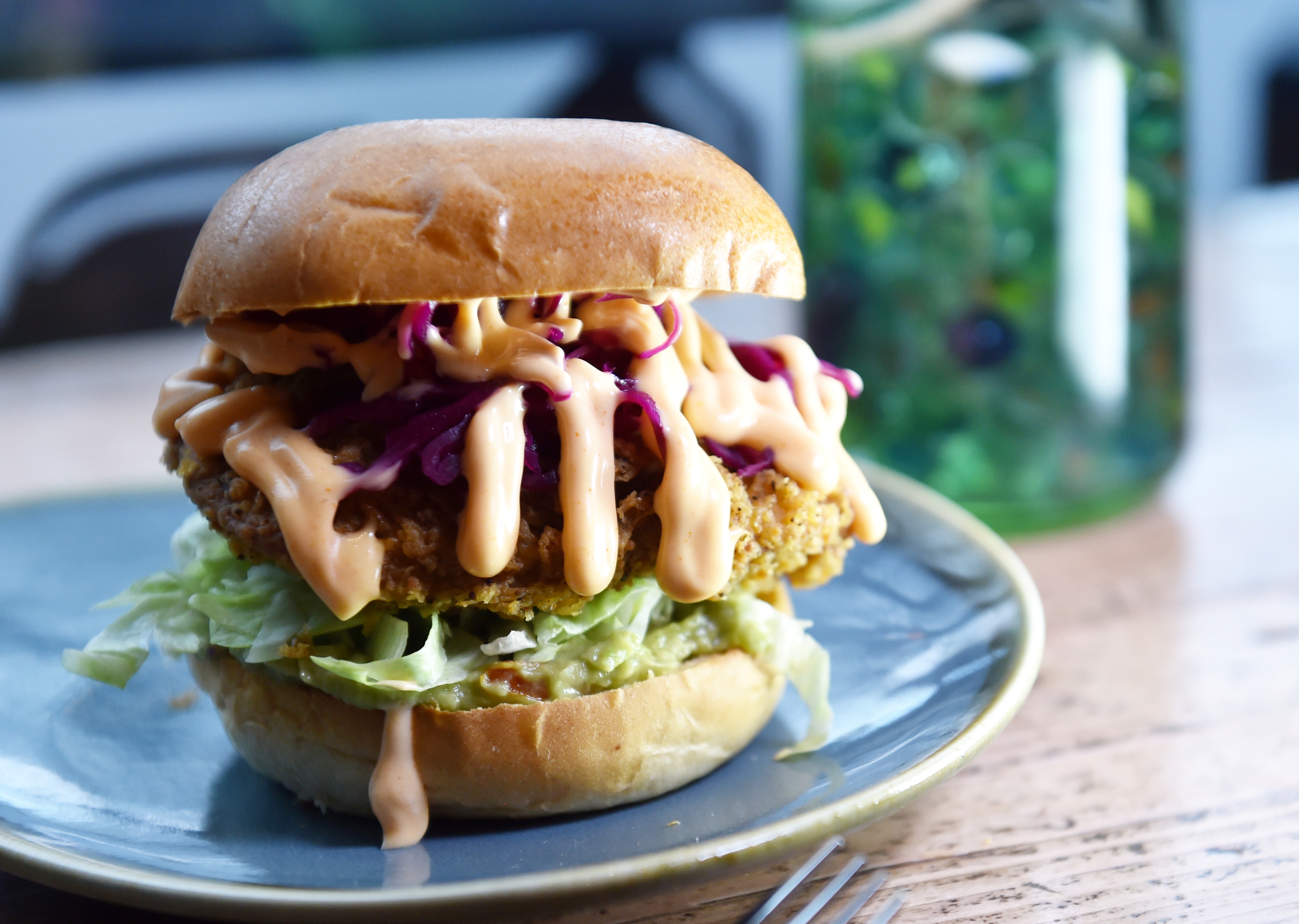 ---
You make your own meat substitutes. How do you go about doing this?
---
At first, I thought I was really limited with regards to the products I could make using vegan-friendly ingredients.
But once I got stuck in and started experimenting, I realised there are no boundaries at all.
I took a lot of inspiration from how I used to cook meat and used this on vegetables, instead.
This includes sauteing, braising, roasting, curing and dry-aging, rather than sticking to boiling and frying.
I jumped into using these different techniques and the dishes turned out even better than how they were originally, when meat was included.
And I've never used frozen products in my cooking. Everything is made fresh from scratch, including our bacon, too.
It may prolong the process, but that extra attention to detail is what sets us apart from other food firms.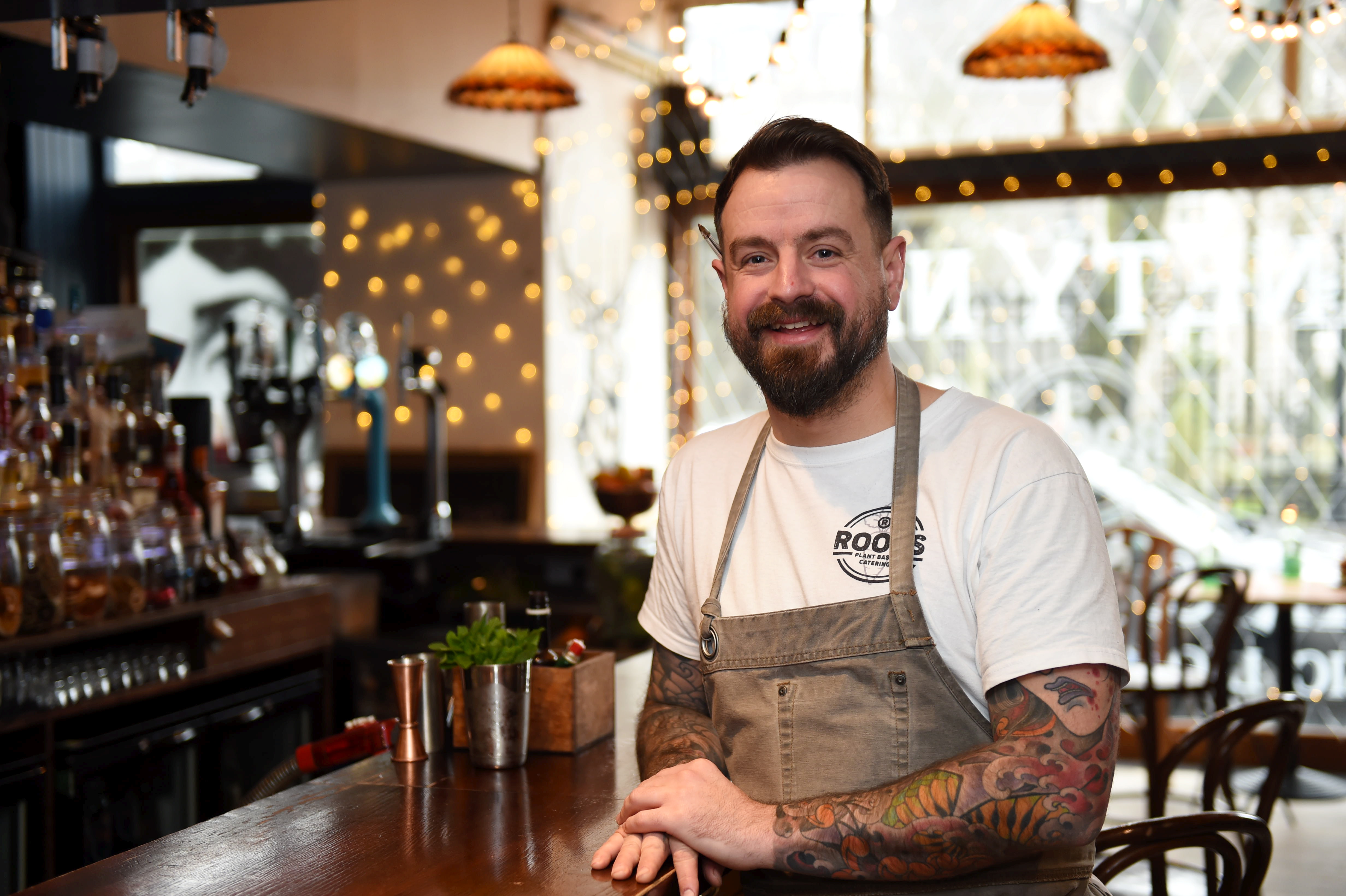 ---
What's the process in putting together your menus?
---
It's a case of me trying to piece together the mad concepts inside my head. So, the menus don't really have a set structure.
I've never used Google or looked at other chefs' work and recipes to create Roots' menus.
Each dish has involved problem solving and a lot of hard work goes into them.
Some include ingredients that I've worked with in the past but tweaked ever so slightly, while others have been thought up only recently.
I don't like using the term fine dining because our dishes are quite casual, but they do have that fine dining aspect to them.
Our offering is unique and I'd like to think you wouldn't see one like it anywhere else up here.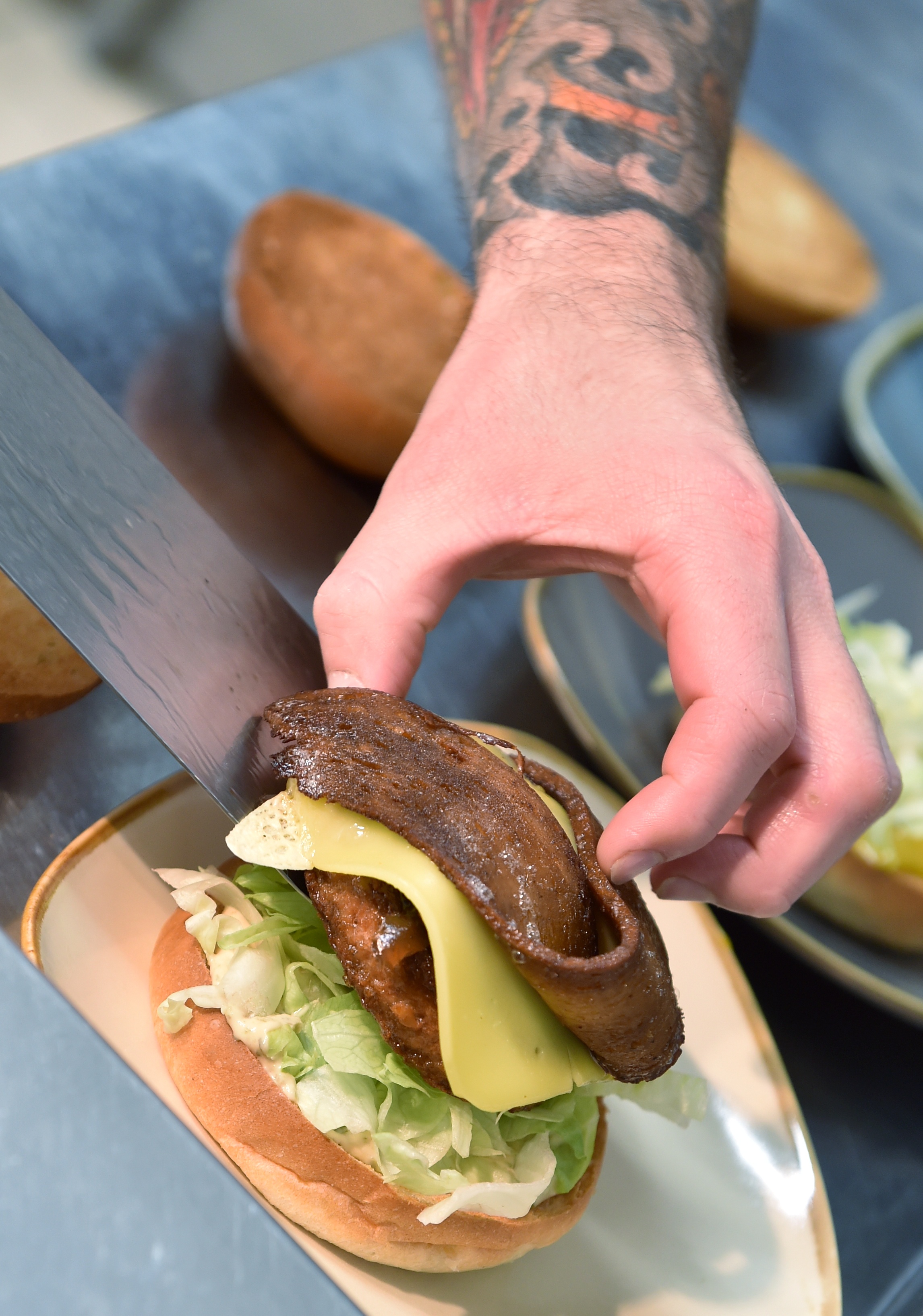 ---
Have you been approached by other chefs for advice on vegan-style cooking at all?
---
Yes. This has varied from people interested in sports and wanting more nutrition in their diets to those curious about vegan recipes.
I always tell them that some vegan products aren't healthy and will advise them to learn how to cook it.
Vegan food doesn't have to be boring.
I like to emphasise that it's a chance to push yourself with your cooking skills and think outside of the box.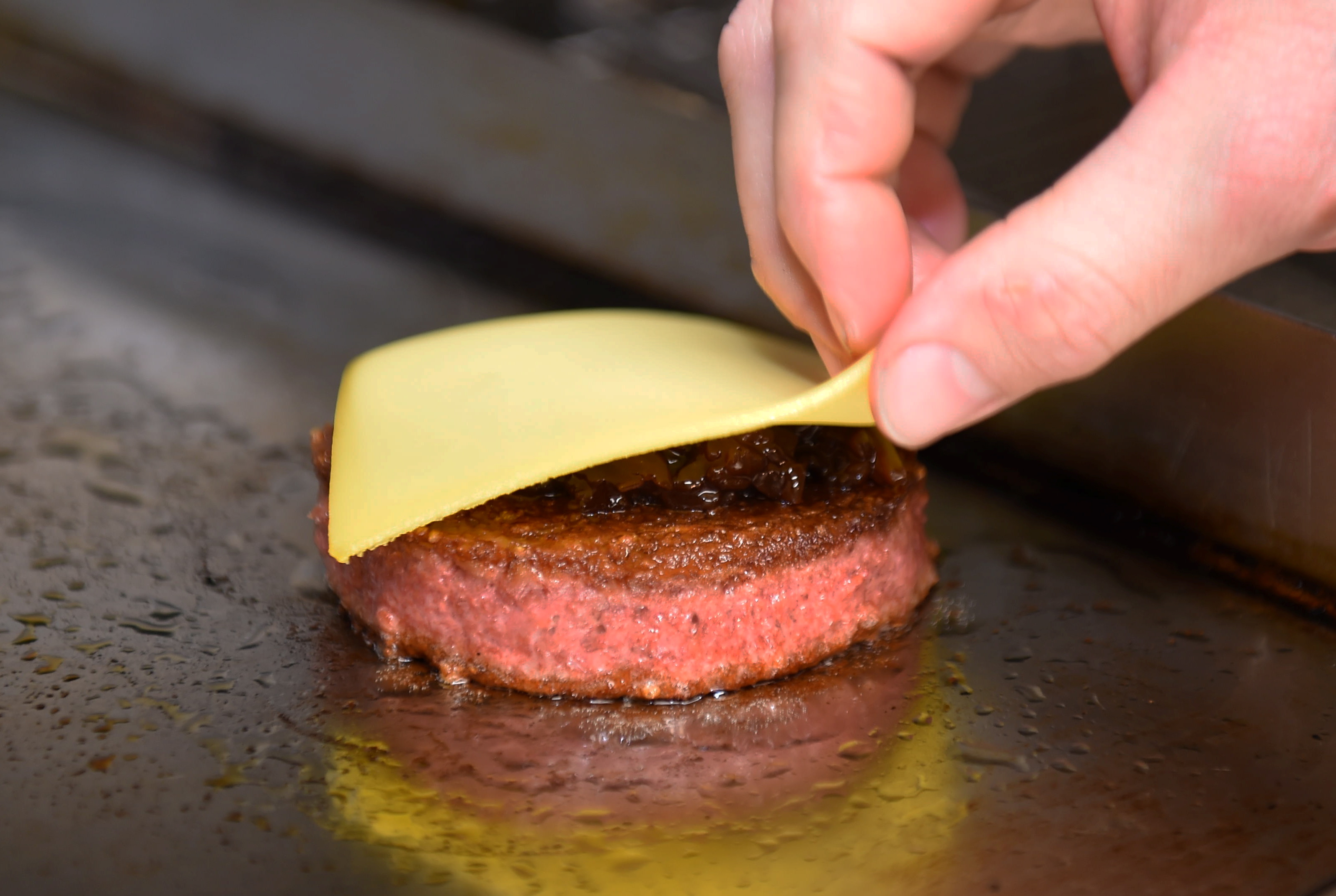 ---
You're now operating in 99 Bar & Kitchen. How did this opportunity come about?
---
I used to work here before and left to take up other positions at Aberdeen restaurants. So I've always had that connection with the venue.
The team were going through some issues a short time ago with their kitchen.
They knew I had a reputation for creating new menus and training staff because of my experience.
So, they approached me and asked if I could help them out with this. And of course, I said yes.
After extensive chats and making arrangements for the business to move in, Roots took up a food residency in the bar in November.
It's worked incredibly well for both businesses and sales have been booming.
It's a really good stepping stone for my overall career goal, which is owning my own restaurant.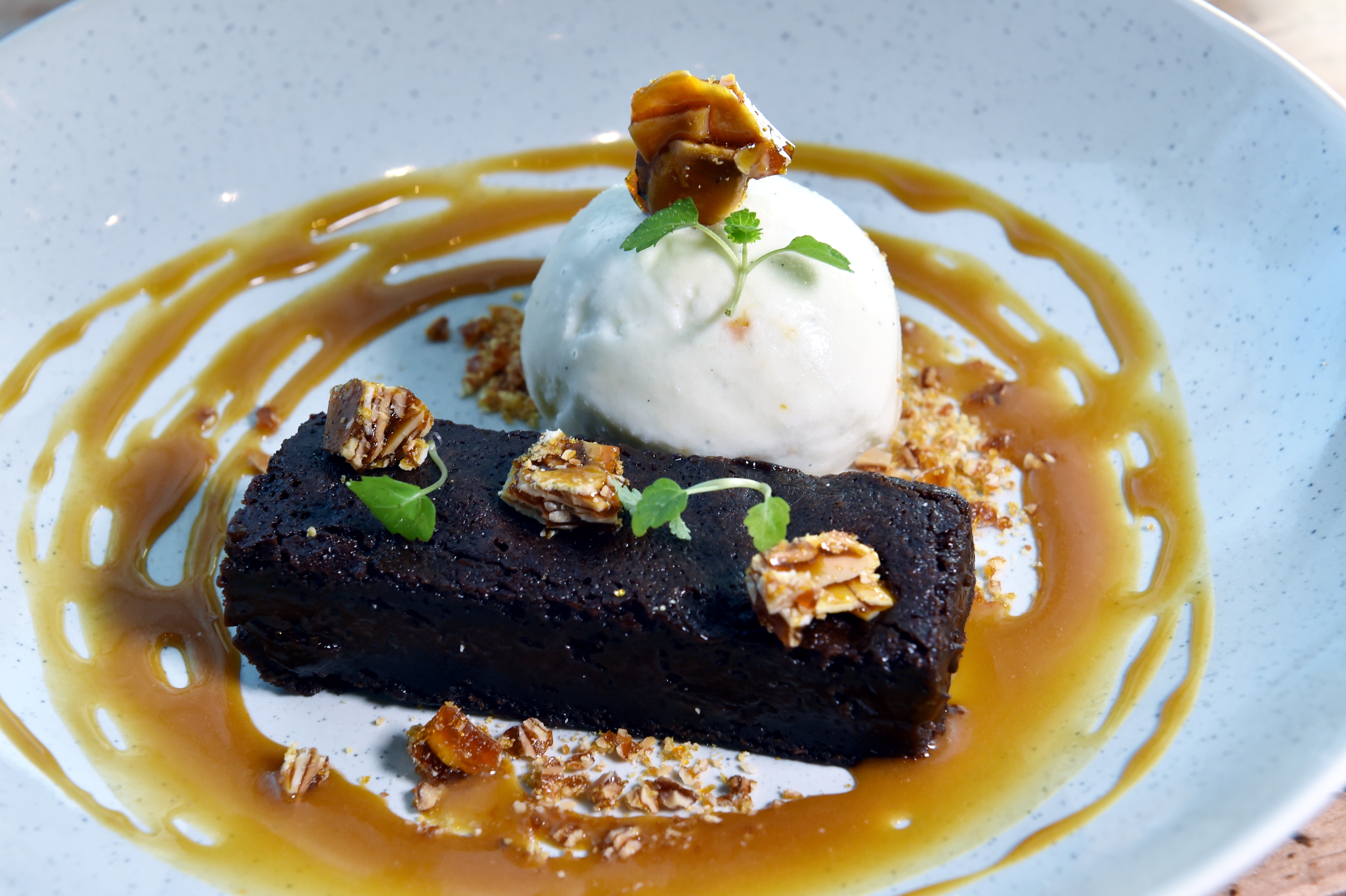 ---
What's next for Roots? Where do you see the business this time next year?
---
Things have happened organically up until this point, which I'm sure will continue.
We'll be seeing a lot more competition in the vegan market because of how big it's become. So, I'm looking forward to seeing other people's takes on it.
As for Roots, I have a number of plans in place to grow even further. I'm looking at revamping our food van and hosting a few foodie events there. Events are something I'm keen to push on because I love organising them.You're free to visit different places and meet people from all walks of life.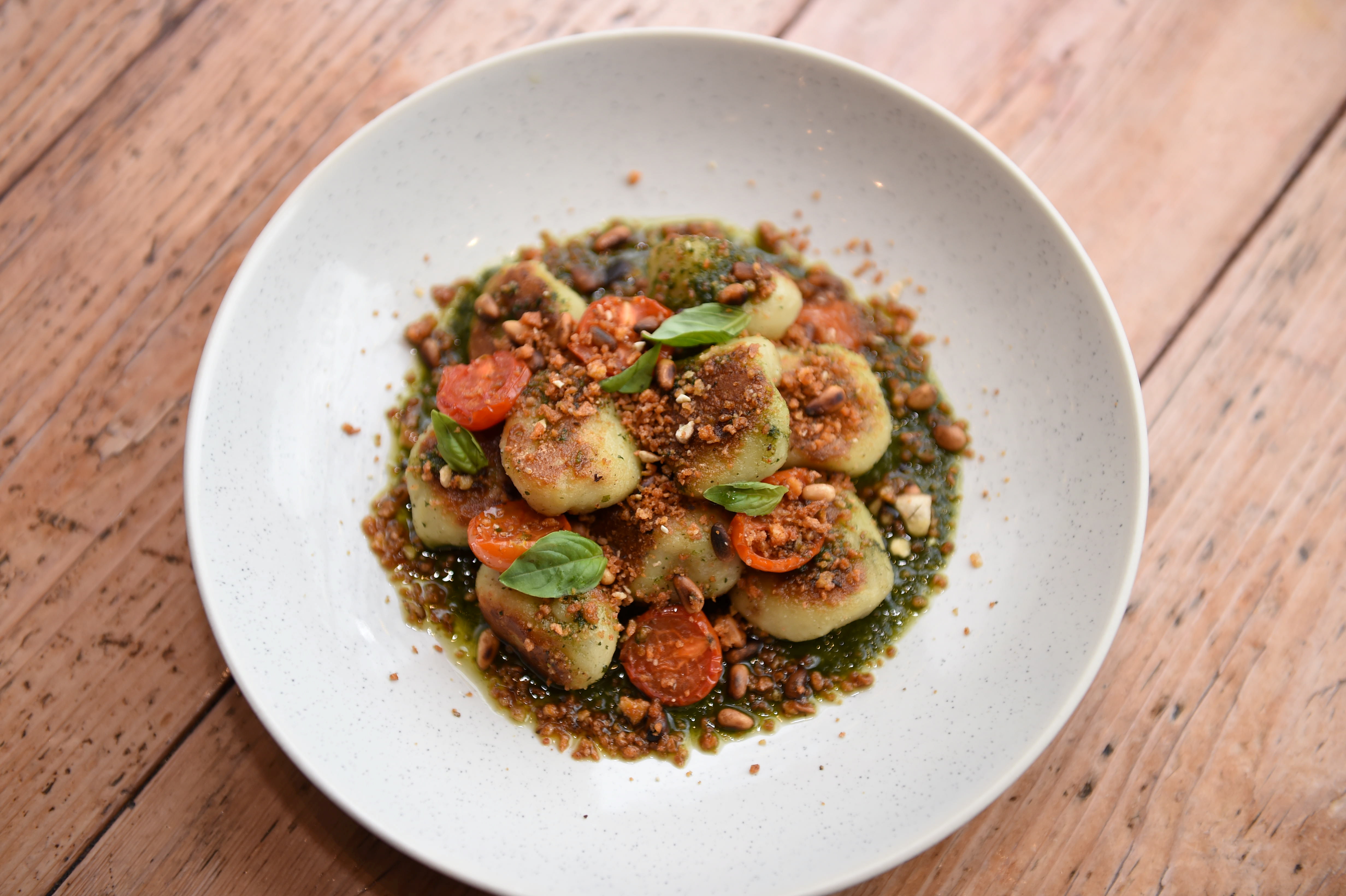 ---
You've conquered Aberdeen. Would you ever consider taking Roots further afield?
---
My aim is to eventually get a Roots pop-up in London and Cape Town as I'd love to do something where I lived.
I don't know how realistic that is but it's definitely at the top of my list.
For now, the business is thriving in Aberdeen. But you never know what the future holds.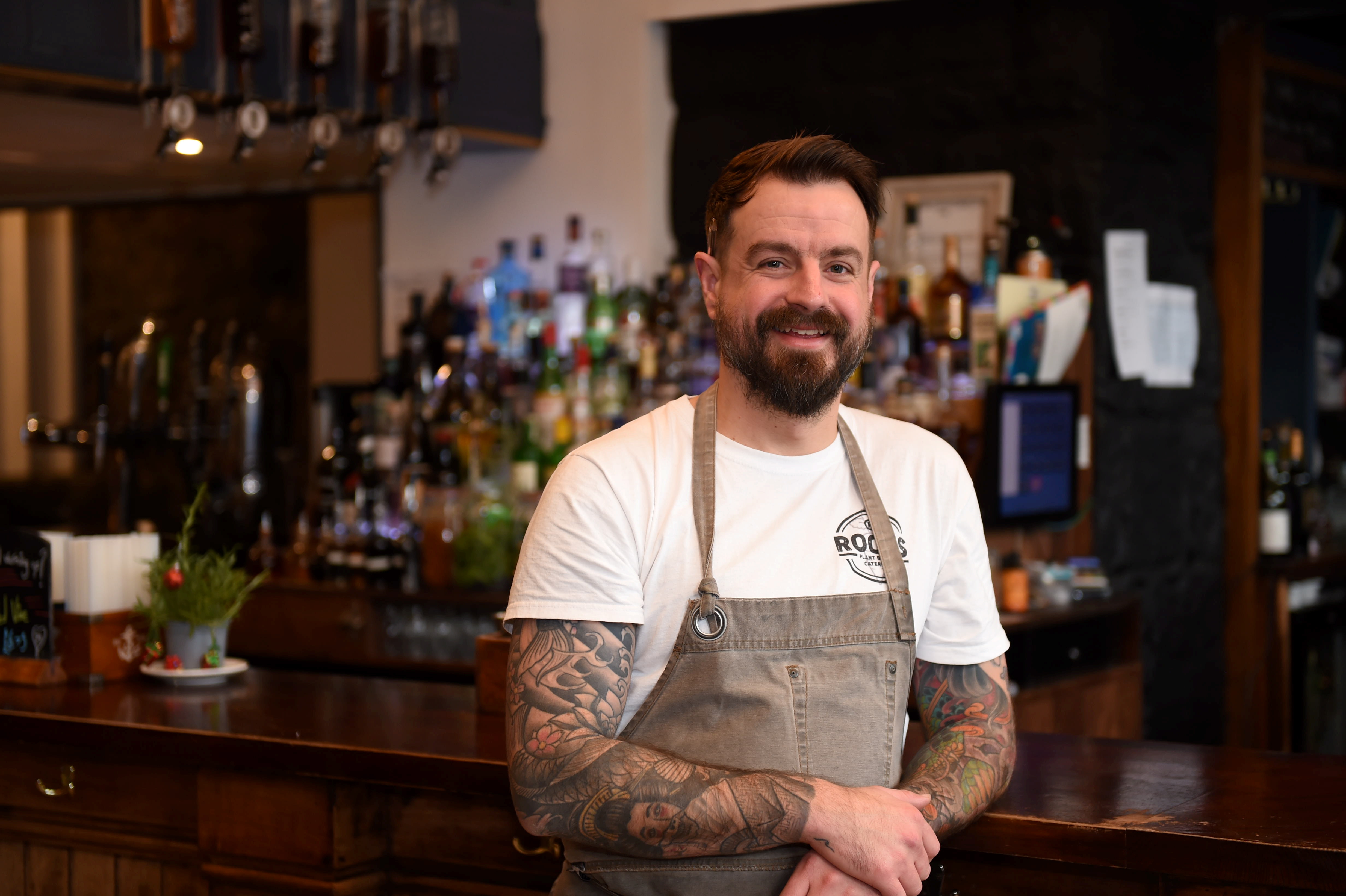 Visit Roots Catering on Facebooke for more details and information