Rod Stewart: All you need to know about his Aberdeen gig at P&J Live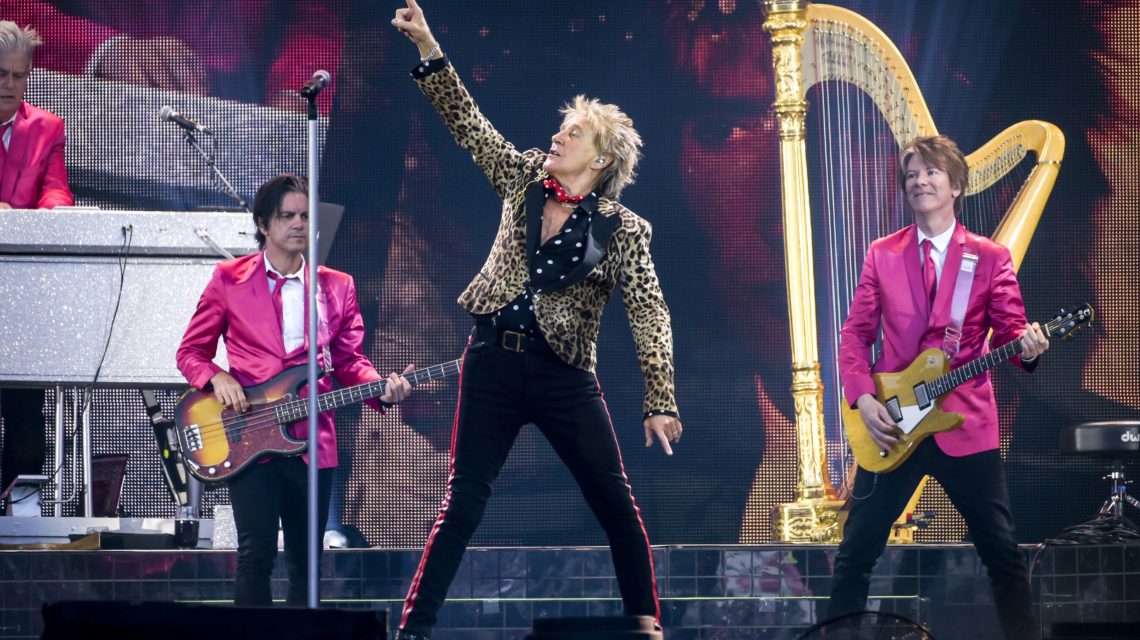 British rock legend Rod Stewart will wow fans at P&J Live tomorrow as he brings his show to the north-east for the second time in six months.
Part of Rod's winter arena tour, the star will take to the stage at Aberdeen's new entertainment venue on Saturday.
The singing sensation has been on the road since May selling out football stadiums, outdoor venues and more.
The 74-year-old brought the curtain down on the AECC in July with the final performance at the old venue.
To help out those heading along to the concerts, we've pulled together a helpful guide on what you need to know about the shows and the venue.
That includes how to get to and from P&J Live. Venue bosses are urging fans to make full use of public transport, taxis and drop-off points to help ease congestion on roads around the site.
---
What time does the event kick off?
---
Doors open at 6pm. The support act is Mac and the Faithful.
---
What songs will Rod Stewart perform?
---
Rod is expected to perform some of his greatest hits spanning his career.
---
What about security?
---
P&J Live takes visitor safety seriously and has a zero tolerance policy on drugs, smoking inside, flares and smoke devices. Also random searches and full bag searches will be in operation.
No large handbags and no backpacks are permitted. Please see full listing of venue rules here.
---
How do I get there?
---
Venue bosses are urging people to use public transport.
Stagecoach PJ1: Get the Stagecoach PJ1 from Stance 14 at Union Square Bus Station direct to P&J Live from 5:30pm every 8 minutes until 7:30pm.
The PJ1 will also depart P&J Live from the events bus stop next to Aloft Hotel, buses will operate directly to Union Square Bus Station, via Great Northern Road and Broad Street, stopping when required.
This service will be available once the event finishes at 11pm. Single fair is £2.60 with Aberdeen Zone 1 Dayrider Ticket £3.80. Find out more here.
Other Bus Services: Stagecoach and First standard services will run through the event complex daily, please check their websites for the most up to date services and times.
The new free of charge buses being put on are:
Free First buses from 5.30pm at Craibstone and Kingswells Park and Rides.
Pre-booking info: To book your place on the bus please call the booking line on 01383 518660. Please note the office is open 08:00 to 16:00 and will be taking bookings up until 16:00 the day before the event. For more information, click here.
Please note the JET 727 can also take you to the gig from Union Square serving Broad Street, Kitty Brewster, Great Northern Road and Bucksburn. Find full timetable here.
Car: If you do choose to drive, the two entry points are Dyce Drive and the A96 southbound only (heading to the city centre), as other points are bus gates only. On exit you may exit via any three points at Dyce Drive, A96 and Wellheads Drive. You can park either in the Sub-T (underground) or the overground car park.
Drop Off and Pick Up: If you are dropping off or picking someone from an event, please note maximum wait time is 30 minutes. Parking charges will apply if your car is within the complex outwith 30 minutes.
Taxi: There is a taxi pick-up and drop-off point located on the P&J Live site, as well as a dedicated taxi rank in operation during major events.
For more travel information click here.
---
Will alcohol and food be available?
---
There will be lots of catering options available for customers to enjoy within the venue throughout the evening. Drinks cannot be brought along to the event. All bars, kiosks and restaurants accept card payments, this is more efficient, safe and ensures a speedy transaction. There are therefore no cash machines on the TECA site.
---
Are there any age limits?
---
Under 14s must be accompanied by someone aged 18 or over.
For more information, click here.