Risotto finalist to go with the grain with Scottish twist on Italian favourite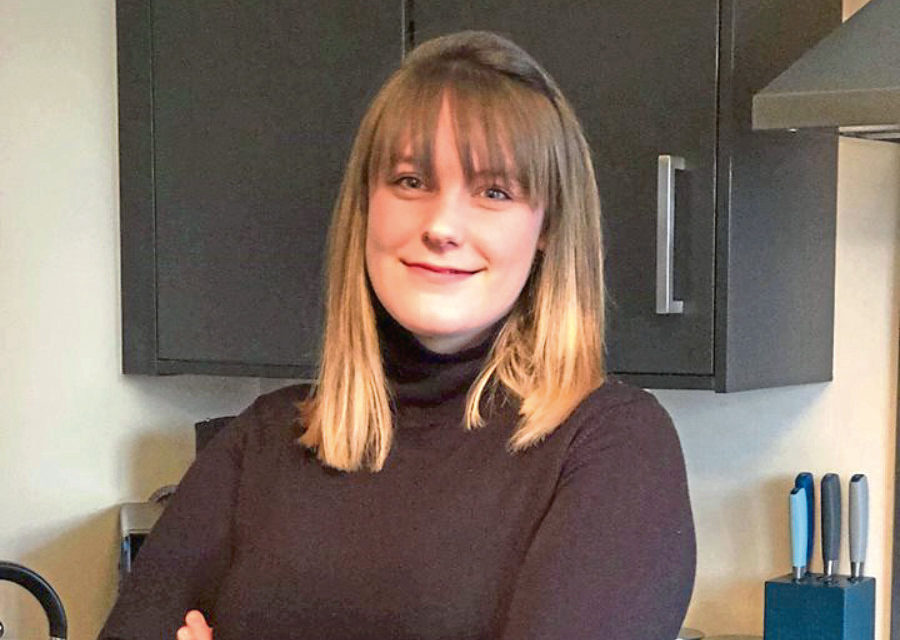 A north-east student is hoping to wow the culinary world with her Scottish twist on an Italian restaurant classic.
Nicole Laing, 23, is a finalist in the Young Risotto Chef of the Year competition 2019 and will be taking part in a cook-off where she will be judged by a panel of esteemed chefs, including the head chef of Gordon Ramsay's Union Street Cafe, Davide Degiovanni.
The Moray College hospitality student is one of two young people from Scotland in the running for the title, and entered with her creation of haggis and black pudding risotto.
Nicole, from Elgin, said: "I put haggis and black pudding on top of a basic parsnip risotto, but mixed it with oats and apple to give a texture difference.
"I chose haggis because no one would ever mix that with risotto and I wanted to incorporate a Scottish and Italian theme to it." The cook-off, on January 21, will take place in the training kitchens of the City of Westminster College in central London and will be the first time Nicole has made the dish for the judges.
The young chefs will be judged on how they work in the kitchen and how they plan their dishes, as well as the taste of their finished risotto.
The winner of the competition will receive an all-expenses-paid three-day work experience at Angela Hartnett's Michelin-starred restaurant in Mayfair and their risotto will be featured in Gordon Ramsay's restaurant for one weekend.
The runner-up will be given a three-day cooking experience at the Italian Embassy in London.
Nicole said: "When I first applied I didn't think I'd have a hope of getting through at all.
"To hear that I'm getting the opportunity to travel down to London and cook for some of the most talented chefs was amazing – it was such a confidence boost!
"Coming from a small town in the north of Scotland, things like this don't happen often so I'm so grateful for the opportunity."