Review: What a night of Jersey Boys joy smash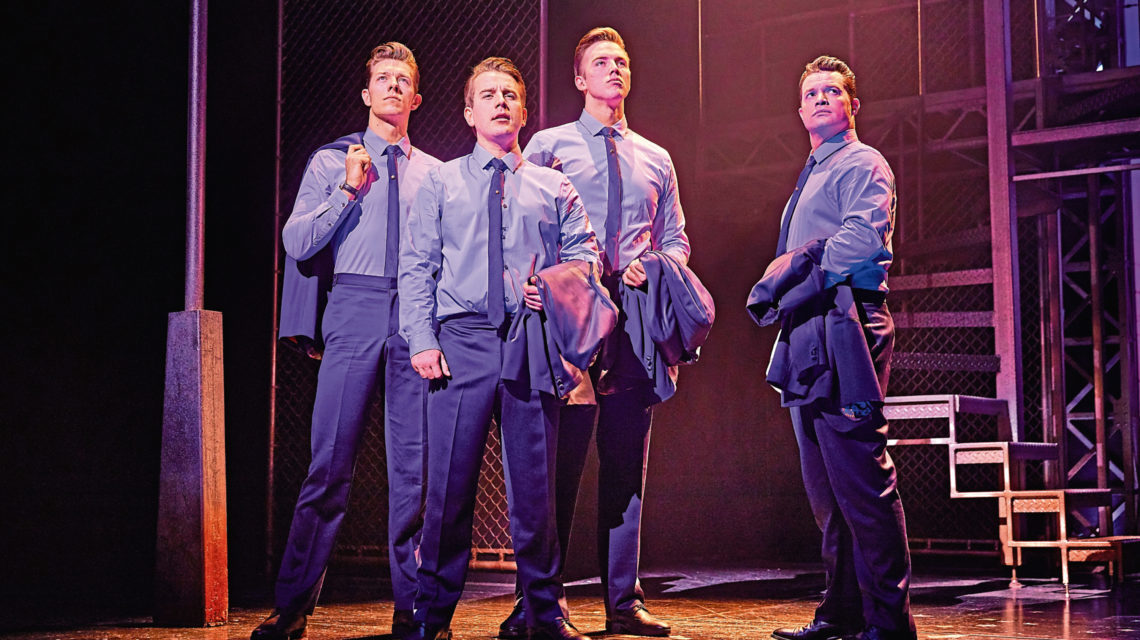 Oh, what a night Aberdeen audiences were treated to last night when they were transported five decades into the past.
Jersey Boys recounts the story of four ordinary men from New Jersey who set out to introduce the world to extraordinary music and become the famed Frankie Valli and The Four Seasons.
The jukebox musical delighted audience members of all ages with its captivating story, catchy music and convincing performances.
With smooth dance moves and even smoother vocals from Michael Watson, who portrays Frankie Valli, the show balanced the drama of the musician's mob ties with perfectly timed comedy.
Presented in monologue snippets, the show is structured in "seasons" following the creation, success and disbanding of the group.
The musical has won 57 major awards worldwide, including the Olivier Award for Best New Musical, and, with last night's standout show, it's easy to see why.
A timeless soundtrack for every generation, the show had the audience singing along, with everyone hoping the evening would go on and on.
The crowd was treated to classic favourites such as Sherry, December 1963 (Oh, What A Night), Walk Like A Man, Working My Way Back To You and Beggin'.
A special mention goes to Peter Nash, who portrays Tommy De Vito, for his passionate performance of the rogue guitarist.
His line "Tommy De Vito delivers" is a fair reflection of the show which delivers standout music and strong performances.
At the finale, the four men are presented for their induction to the Rock and Roll Hall of Fame in 1990 which saw the members come together on stage one last time.
Tommy, Frankie, Bob and Nick take turns addressing how far they came and looking back more than 40 years after their success.
Des McAnuff's Jersey Boys deserves to receive a standing ovation every night for the next two weeks.
The show runs until August 25 at His Majesty's Theatre.