Review: We liked to move it, move it with Madagascar The Musical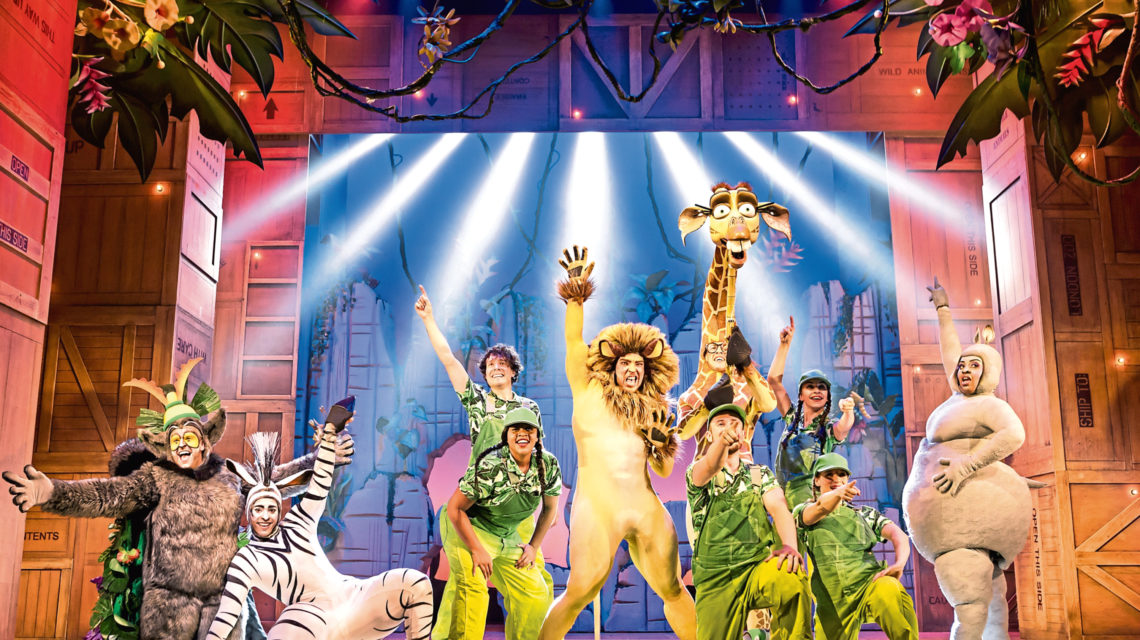 Transforming the vibrant riot of colour and fun of the Dreamworks' hit movie Madagascar for the stage is a formidable challenge – but the superb cast pull it off admirably.
Madagascar The Musical has it all – a lemur that does the floss, a breakdancing zebra, beatboxing monkey, wisecracking penguins and so much more.
The show follows four New York zoo animals and their subsequent adventure when marooned on the island of Madagascar.
X Factor winner Matt Terry plays Alex the Lion, with zest from Antoine Murray-Straughan (Marty the Zebra), Timmika Ramsay (Gloria the Hippo) and Jamie Lee-Morgan (Melman the Giraffe), all turning in impressive performances.
The four penguins trying to mastermind their own escape to Antartica are hilarious.
The penguins, lemurs and monkeys are expertly controlled and voiced by Laura Johnson, Shane McDaid, Jessica Niles, Matthew Pennington and Victoria Boden.
Marty the Zebra is facing a crisis in identity because he doesn't know if he is "black with white stripes, or white with black stripes" and wants to experience life away from the zoo.
That is the narrative driving their escape to Madagascar in the second act.
It is in the second act the audience are introduced to lemur King Julien (Jo Parsons), who steals the show with hilarious jokes.
He also led a pumping rendition of the Real 2 Real cheesy classic I Like To Move It.
Following a deserved encore King Julien had the majority of the audience up on their feet dancing to I Like To Move It.
My seven-year-old son knows a lot more about funny penguins, singing lions and dancing zebras than I ever will so I'll leave it to him to give the final word.
Josh's review, in his own words: "It was really great. I give it five out of five stars."
Madagascar The Musical runs until Sunday.