Review: The Girl On The Train at HMT is packed with tension, drama, shocks and thrills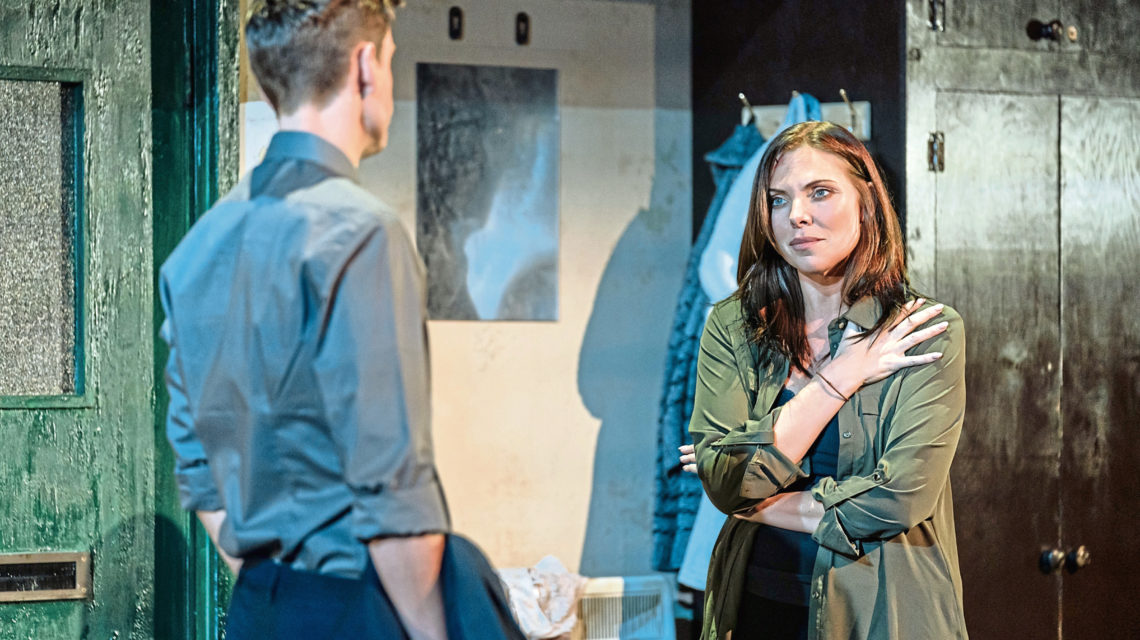 Empty space is a recurring theme in The Girl On The Train…
From the empty space on a canvas, to the black holes in the memories of alcoholic protagonist Rachel, to the void left by a vanished wife, it's all about things that are missing.
One thing not missing from this adaptation of Paula Hawkins best-selling novel is tension, drama, shocks and thrills, driven along by a top-notch ensemble cast.
Leading them last night was Lowenna Melrose, stepping in as Rachel after Samantha Womack was unwell.
It's a gruelling role, portraying an initially unpleasant drunk whose yearning glimpses into a couple's life she sees from a train leads her into the heart of a murder mystery.
Not leaving the stage once, Lowenna superbly played an unravelling woman who finds purpose in getting to the truth… including her own.
Beautifully written it follows the novel closely and brings to life Rachel's interior monologues as she tries to bring the pieces together which made the novel such a page-turner. Cleverly staged and shot through with mordant humour to leaven the dark themes, this is a compelling piece of theatre, played out to a near silent audience, gripped by the story and its shocking conclusion.
Very much a thrilling whodunnit for today's times, this is a train well worth catching.
The run at His Majesty's Theatre ends on Saturday.