Review: The Exorcist at Aberdeen's HMT scares up unsettling shocks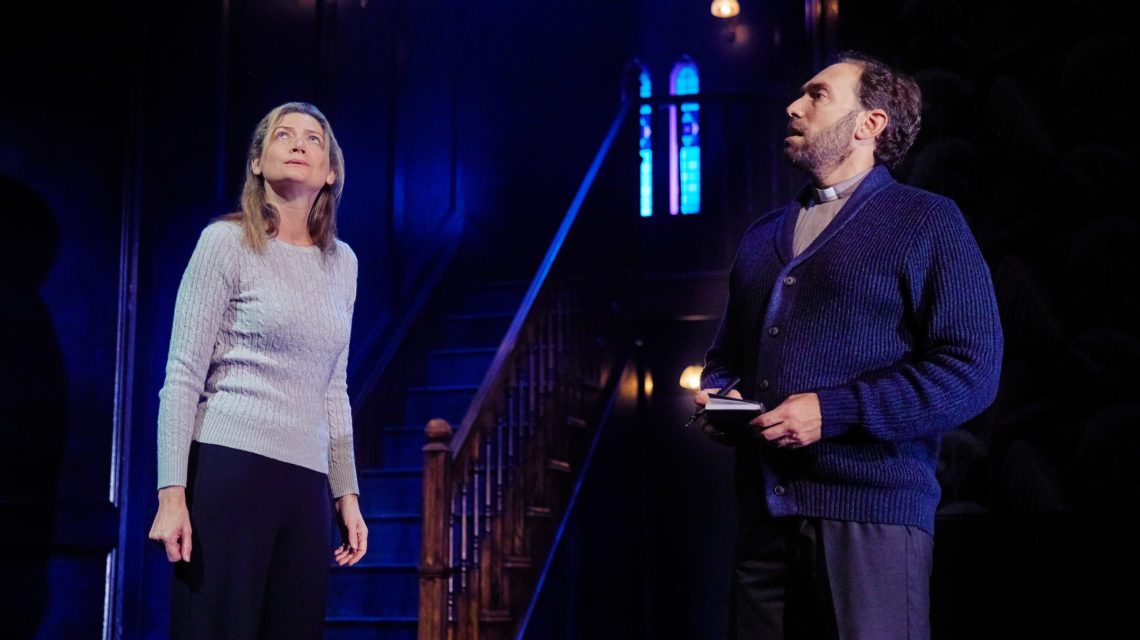 What do you get when you put one of the world's scariest movies on stage?
A gripping and powerful drama that is full of shocks.
Not just the jump-out-of-your-seat kind, either. What you have here are visceral and truly disturbing moments that are actually uncomfortable to watch.
The no-holds-barred nature of the film is faithfully replicated here. And yes, those infamous scenes of head-turning, vomiting and the horrifying bit with the crucifix are all played out in front of you.
It makes for not so much a terrifying drama as an intense, unsettling experience, all the more because the theatre setting makes you feel you are in that house with those people.
The shadowy set, all flickering lamps and fleeting movement, with scene changes heralded by blinding lights, is an ingenious piece of staging, giving the piece a cinematic feel.
And the illusions are just as clever. You will believe a head can spin.
But none of the trickery works without the human element and the ensemble cast excel.
Sophie Ward is absorbing as the mother watching her daughter in the grips of possession, while Paul Nicholas brings presence as the elder priest waging war with his demon nemesis once again. Ben Caplan's doubting Father Damien is a finely tuned performance
But Susannah Egdley is outstanding as 12-year-old Regan, the target of the demon. It's a bravura, physical performance, including lip-synching Sir Ian McKellen's sonorous voice as the demon. Riveting stuff. Run ends Saturday.