Review: Strictly Come Dancing live tour gets 10/10 from Aberdeen audience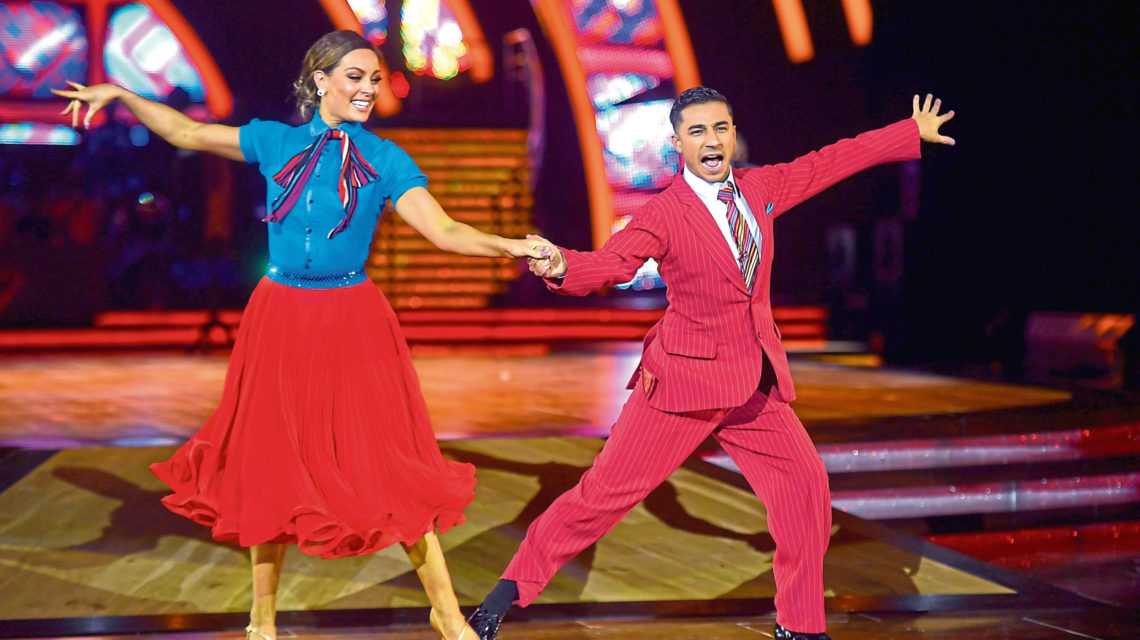 Glitter, sequins, dancing, celebs, pros, spectacle and music… everything you'd expect from Strictly arrived at P&J Live… with a lot more besides.
Even if not an ardent fan of the Beeb's Strictly Come Dancing – although there were about 5,000 of them in the arena last night – you would still have had a great night out.
After all, with world-class choreography, a brilliant live band, fantastic set and superb singers, this was a show second to none.
But the big draw was to see the famous faces everyone rooted for in the last series of Strictly live in front of you, a mix of celebrities and dancers who you welcomed into your living room every weekend.
And there they were – Saffron with Aj, Emma with Graziano, Mike with Katya, Alex with Neil, Catherine with Johannes, Karim with Amy and 2019 champion Kelvin with Janette – surnames are superfluous in Strictly-land.
And just adding to the fun were judges Craig, Shirley and Bruno, with Stacey Dooley, the 2018 winner, nicely standing in for Tess and Claudia.
The format of the show is simple – the greatest hits of the last series, with couples performing two of their favourite dances.
Cue Emma's brilliant Charleston or Alex finally doing her Ghostbuster street dance with Neil after he was out with injury during the season. And as for Kelvin's show dance, you can see why he won.
Then the judges give their verdict, with added banter for the live shows, letting Craig, looking resplendent in his kilt play up his devilish side – calling the audience mingers or impersonating Bruno.
In the mix was some singing from Bruno and a chance to see Shirley strut her stuff.
But at the heart of the show – on telly and on stage and for it's first visit to Aberdeen – is the sheer delight of the dancing, costumes, sets, personalities, and voting. In this case the audience texting for their favourite to pick up the Glitterball. Last night it was Kelvin. Little surprise given the cheers every time he appeared. For the two shows on offer today it could be someone else.
This is Strictly stepping out of your telly to be at its larger than life best in the flesh. The audience gave it a resounding 10. It truly deserved it.