Review: Stage thriller Dial M For Murder is not to be missed at Aberdeen's HMT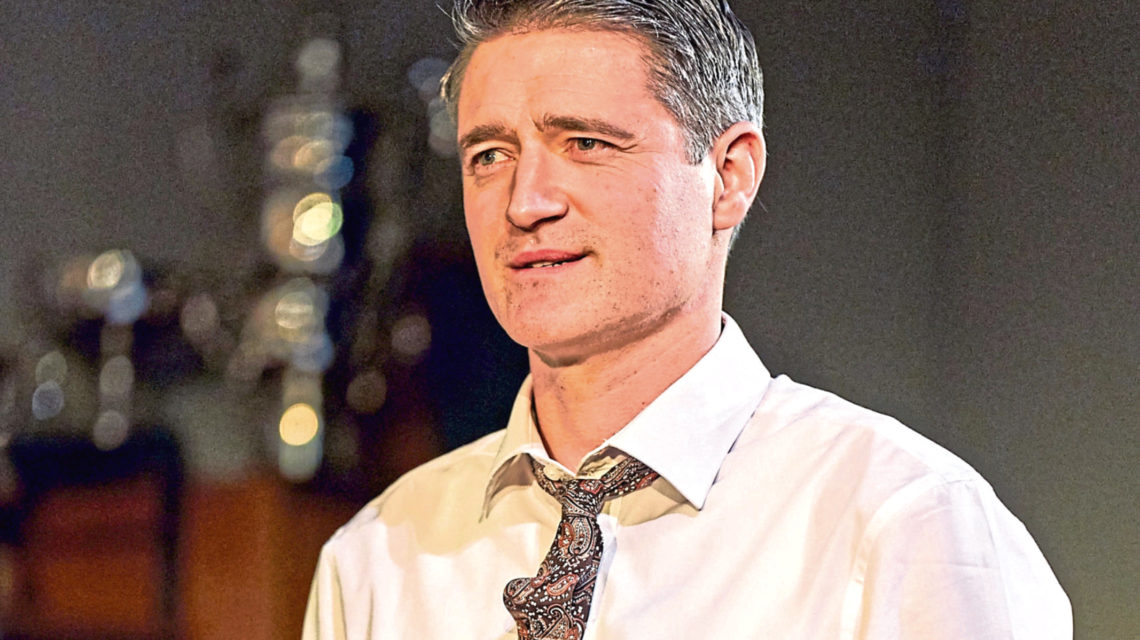 Anthony Banks' adaptation of Frederick Knott's Dial M for Murder brings a new dimension to the classic thriller and is perfect for Aberdeen's Granite Noir festival.
Gripping and brilliant throughout, the play asked the question "could you get away with the perfect crime?" and cast a spell on the audience, making them doubtful of everything – and everyone.
At the heart of the story – famously turned into a film by the master of suspense Alfred Hitchcock in 1954 – is Tony Wendice, played by Tom Chambers.
Tony, a perfectly normal guy, is driven to murder and Wendice's performance, all fake smiles and cunning eyes, takes the manipulative sociopath to an all-new level.
Co-stars Sally Bretton, as Margot Wendice, Michael Salami, as Max Halliday, and Christopher Harper, as both Captain Lesgate and Inspector Hubbard, have real chemistry and towards the end Salami and Harper's enthusiasm was so contagious that the audience couldn't avoid laughing.
Banks' decision to transfer the action from the original 1950s setting to the more lied-back, care-free 60s turns out to be genius.
Despite the stage setting, the entire experience was very cinematic, with David Woodhead's angular set recalling Hitchcock striking camera angles and the stark lighting effects also a homage to 50s noir cinema.
Still, none of the stage trickery distracted from the story or the acting, making Dial M for Murder a chilling psychological thriller.
By the end the audience is left questioning all the choices – right and wrong – the nature of vengeance, human error and what you'd do in the pursuit of a wealthy, perfect life.
It's not so much "could you get away with the perfect crime?" but "how far would you go?".
Dial M for Murder is a thriller you should not miss.