Review: Scottish comedian Limmy lights up evening for north-east fans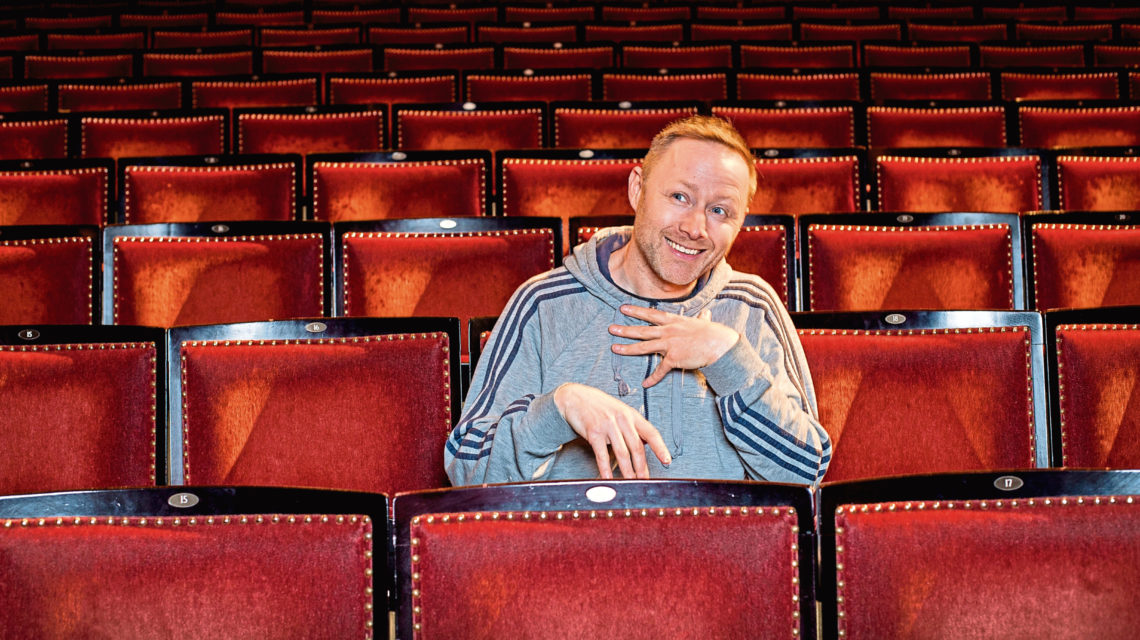 A packed theatre welcomed an iconic Scottish comedian to the Granite City last night.
Brian Limond, better known as Limmy, brought his one-man show to Aberdeen to promote his latest book.
In what could only be described as true Limmy fashion, the Glaswegian funnyman took to the Aberdeen Arts Centre stage to the sounds of an '80s electric keyboard.
It soon became obvious to members of the audience the song he was lip-syncing to, This Is The Story Of My Life, was sung and written by him.
The song is a nod to the theme of his book – an autobiography that describes how and why he got into comedy.
The title, Surprisingly Down To Earth And Very Funny, is taken from a Twitter post Limmy writes every time a famous person's death is announced.
Limmy sat down with Aberdeen fans to read three particular stories from the book, highlighting the highs and lows of his life and career over the last 44 years.
Underneath his trademark raw and crude sense of humour, Limmy does make a case for being kinder to everyone you meet.
Before launching into his readings, the comedian took the time to take requests from the audience and revisited old characters from his popular sketches.
Falconhoof, Dee Dee, Mr Mulvaney and Jacqueline McCafferty all made brief appearances throughout the evening – keeping the audience in stitches early on.
Limmy kept the evening interactive and personal, tuning in to the audience and taking questions from fans at the end – even debating with one if Yoker was a real place.
Encouraging guests last night to buy his book, he promised behind- the-scenes stories of the early days of Limmy's Show and how he almost made it on the screen of the famous Black Mirror's Bandersnatch.
Limmy: Surprisingly Down To Earth And Very Funny is on again at the Arts Centre tonight.