Review: Scottish Ballet's The Snow Queen at Aberdeen's HMT will melt your heart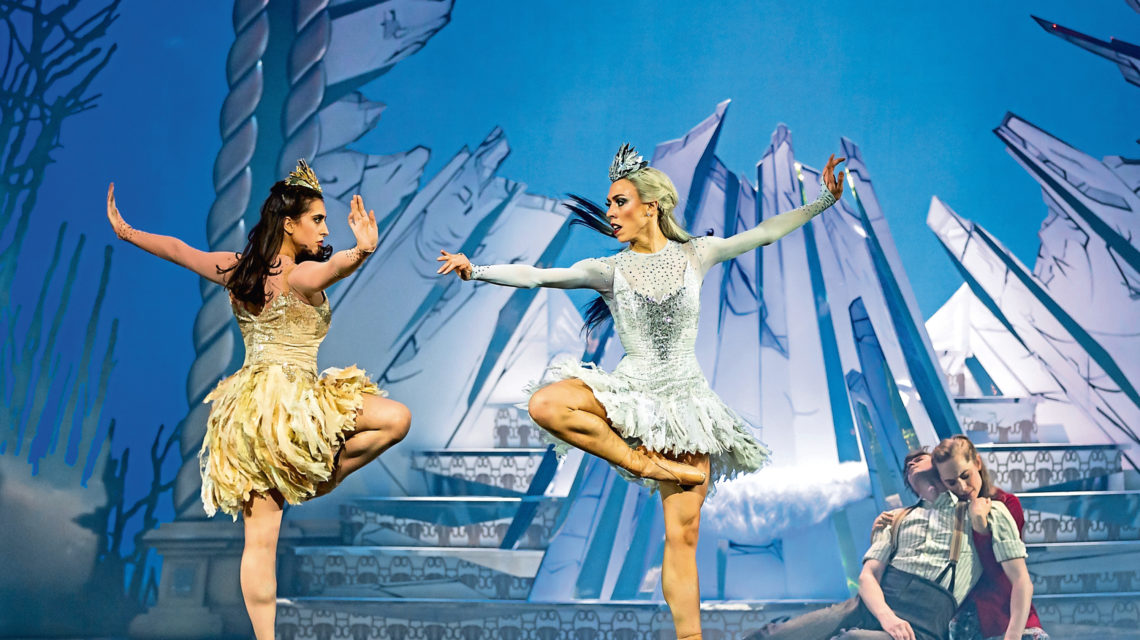 With this markedly mild January weather you might be wondering what's happened to winter.
Well, Scottish Ballet have captured it and put it on stage at His Majesty's in the superb The Snow Queen.
Snow, ice and not to mention a rather chilly titular character are all constants in this brand new festive ballet from the company's gifted artistic director Christopher Hampson.
Certainly, it's a gift for dance fans, with its wonderfully fluid choreography performed by world class performers framed in stunning sets by Lez Brotherston.
Inspired by the same Hans Christian Andersen fairy tale that sparked Frozen, the Snow Queen wants to win back her runaway Summer Princess sister and young lovers Kai and Gerda become pawns in her plot.
The beauty of this work lies in Christopher's absolute clarity of story-telling. There isn't a wasted moment as every scene, every step, every gesture drives the narrative along.
A pre-war setting in a busy winter market place gives it a sense of place and time until a colourful travelling circus brightens proceedings, before The Snow Queen and her time-freezing magic helps unravel reality. Then we're off to bandit camps in the moonlit winter woods, across frozen landscapes menaced by snow wolves and scary Jack Frosts until the ultimate showdown at the Ice Palace.
Just as impressive as the dance, costumes and set is the music, with arranger Jack Honner magpie-ing Rimsky Kosavokv's works to tailor make a lush, energetic and dramatic score to enhance the action on stage.
The scene in the fire-lit bandit camp is a magical thing. Exotic, evocative, energetic, something to watch with a huge smile on your face.
The principals are uniformly brilliant, but the three strong female leads, Bethany Kingsley-Garner as the Queen, Alice Kawalek as her sister and Constance Devernay as Gerda are spell-binding.
By the time true love triumphs, The Snow Queen will have melted your heart.
Runs until Saturday.