Review: Rock opera Jesus Christ Superstar show wows audiences at Aberdeen's Tivoli Theatre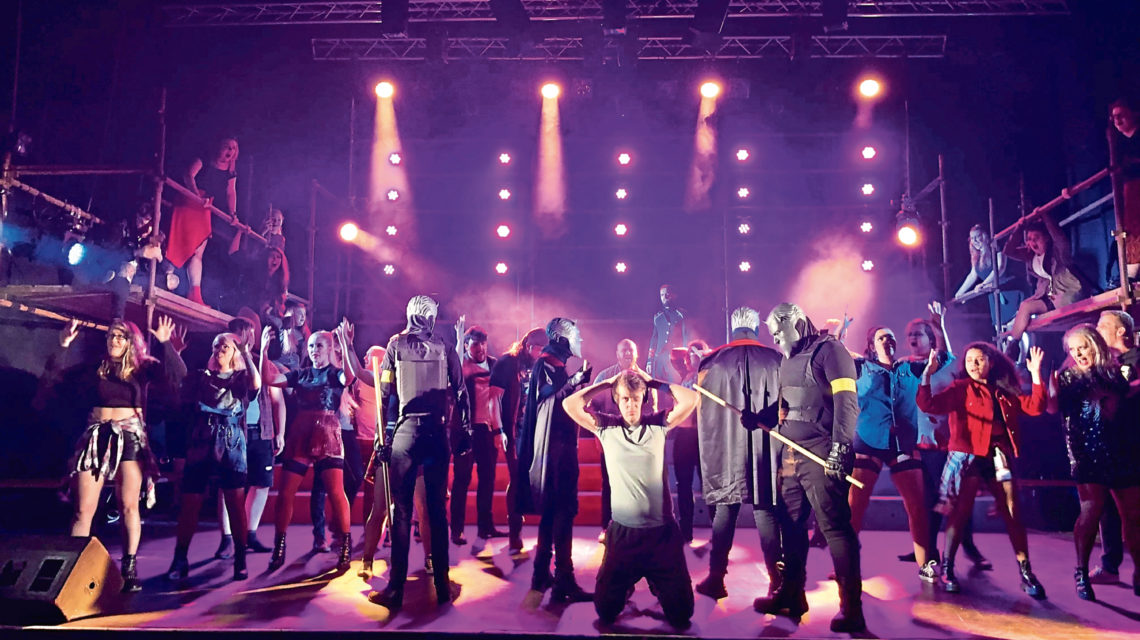 If you're a fan of pulsating theatrical performances and catchy melodies, then you're sure to be familiar with rock opera Jesus Christ Superstar.
But for spectators of the thrilling rendition at The Tivoli Theatre last night, they would have experienced this on a much greater scale.
From the team behind sell-out Aberdeen performances of American Idiot and Spamelot, as well as the Scottish premiere of Murder Ballad, Harlequin Productions showcased their talents once again to bring us their version of the timeless show.
Jesus Christ Superstar comprises contrasting scenes of betrayal, joy and paranoia, in an exciting chain of events.
With the show scooping the 2017 Olivier Award for Best Musical Revival and eight Tony nominations since it opened in 1971, there was a lot for the theatre group to live up to.
Steven Reid was welcomed with open arms by his fellow cast member to the stage as the figure of Jesus, with Ruairi Mackinnon as Judas, whose soaring vocals instantly ignited the drama.
The sets and dance numbers were of exceptional quality throughout Jesus' journey, boasting industrial-looking and rugged features.
With the band's sensational backing bringing an even greater electrical charge to the show, audience members remained in awe.
For those of you who carry a great love for iconic songs I Don't Know How To Love Him, Gethsemane and Superstar – written by Tim Rice – the ensemble made sure to deliver from the get-go.
Not only successful in putting a smile on the faces of viewers, but their performance of Andrew Lloyd Webber's arguably greatest score would have been sure to do the same to the composer himself.
Jesus Christ Superstar has had the power to captivate audiences for many years, and the team of Harlequin Productions proved they're nothing short of superstars themselves.