Review: Powerful scenes and stunning numbers a hit in dazzling Cabaret show at Aberdeen's HMT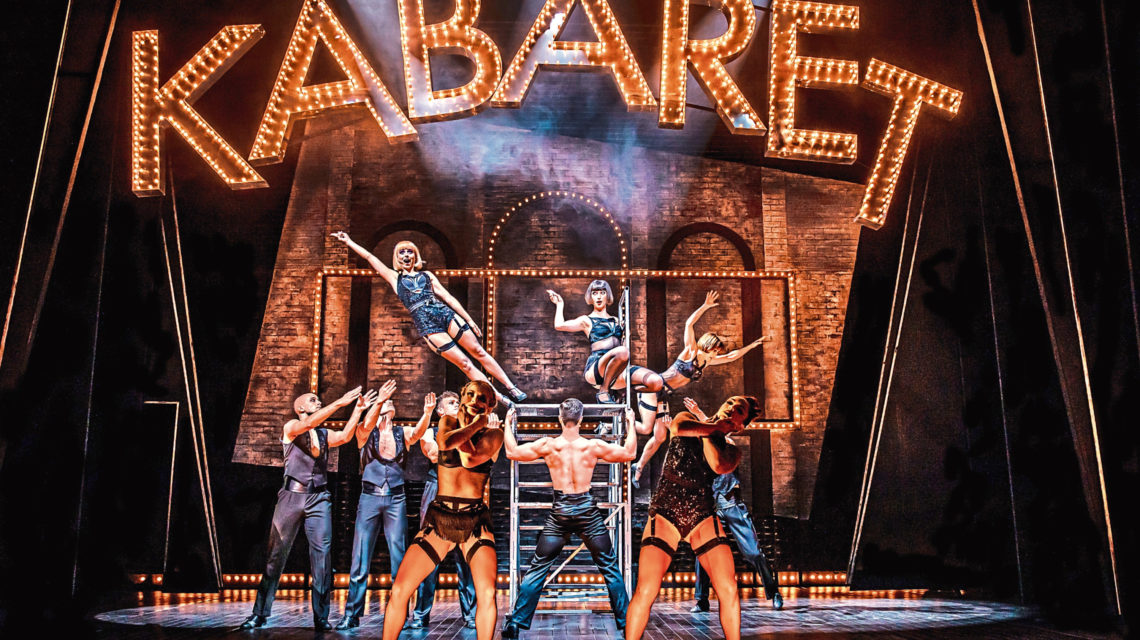 What good is sitting alone in your room? None at all when you have Cabaret to see.
And this production is very much worth your time.
It's not just the amped up eye-catching razzle dazzle of the big set piece numbers, like Wilkommen (one of the best opening numbers of any musical).
Nor is it only the stunning choreography – Mein Herr set around a spinning stairway that required precise timing to carry off wow factor drops was superb.
It isn't even the costumes, or brevity, thereof that take risque to a different level (there's nudity if that sort of thing bothers you).
It's the fact that all this song and dance is very firmly tethered to the powerful drama of the piece, played out in the dizzy decadence of 1931 Berlin just as the Nazis rise to power.
Sure, the first act is all "smoky sexuality" but after the interval we are into a different and very darker landscape.
There is no denying, though, that Cabaret has some unforgettable songs, delivered here by a top notch cast.
Kara Lily Hayworth imbues her Sally Bowles with a perfect mix of naive good time girl and troubled soul. She doesn't deliver Cabaret as a huge anthem for fun times from the top. Her hesitant start leads through a defiant crescendo but ends with someone who is breaking.
Charles Haggerty anchors his Cliff with wide-eyed excitement at the doors the Kit Kat Club opens for him before he morphs into disgust at the rise of Nazis, even among those he calls friends.
Meanwhile, Anita Harris and James Paterson are a delight as the elderly couple, taking tentative steps towards love before the horrors of history step in to heartbreaking effect.
This Cabaret, though, belongs to John Partridge as the Emcee. He lights up the stage every time he steps on it and is mesmerising even at the character's most grotesque and louche. His Money Song is worth the price of a seat.
And as the show winds towards its inevitable conclusion he becomes the poignant focus of those who are chaff in the storm of hate. If Cabaret has one of the best openings, it has one of the bleakest and most powerful endings and worthy of the ovation it received. Ends Saturday.