Review: Performance of Macbeth realises power of theatre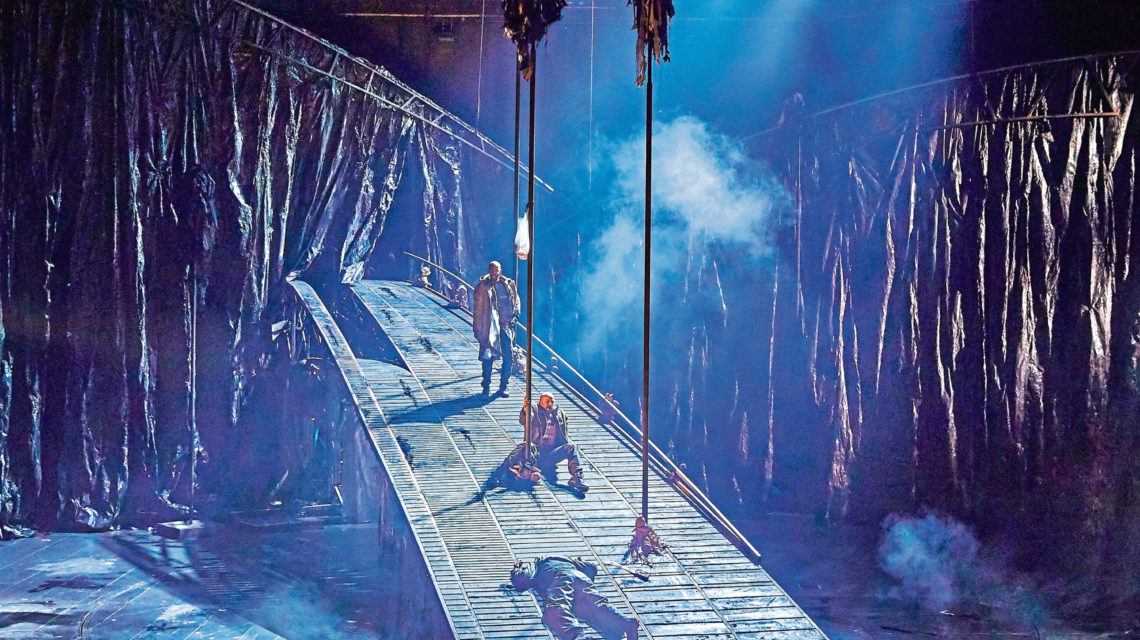 When someone's head is cut off and chucked in a plastic bag in the opening moments, you know you are in for a different Macbeth.
That, plus the pole-climbing witches, sets the tone for a spellbinding version of the Shakespearian classic. This is a post- apocalyptic, dark place where shabby warriors scrabble for supremacy in a bleak landscape.
With the National Theatre's stripped down, but mesmerising setting, comes a stripped down text getting to the core of the story.
Michael Nardone creates a compelling flesh and blood Macbeth, loyal husband and subject, before tempted into betrayal and murder by prophecy and his driven wife. He gives a blood and guts performance tempered with gracefully nuanced moments of reflection.
Kirsty Besterman is outstanding in her interpretation of Lady Macbeth as a hard-nosed opportunistic who comes to realise the price she pays for the horror she has unleashed.
The soundscape – all shouts, ear-piercing whistles and shrieks (even a rave) – serves to punch up the sense of doom.
From start to finish this is a Macbeth which fully realises the power of Shakespeare and theatre.