Review: Little Miss Sunshine at HMT is fun and light-hearted entertainment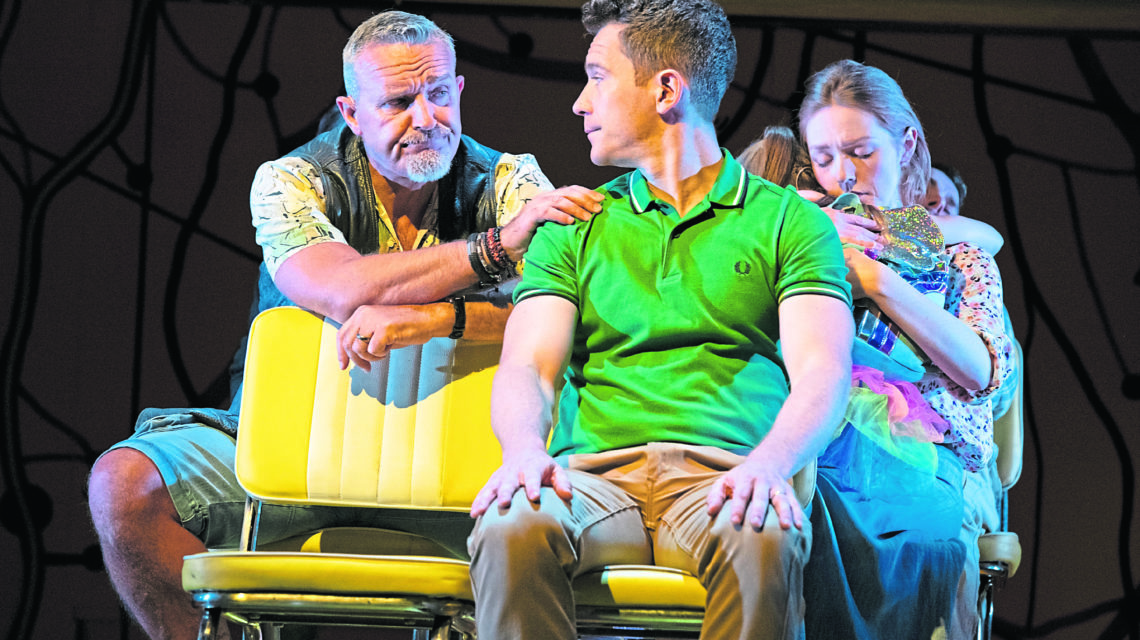 They say never work with children or animals.
We might just have to add in revolving stages as problems with the staging resulted in two unexpected curtain closures during last night's performance of Little Miss Sunshine at HMT.
Based on the Oscar-winning film, the show is a new musical comedy from Tony Award–winners James Lapine and William Finn. The story is about irregular family The Hoovers who embark on a road trip so that their daughter Olive can compete in a beauty contest.
Like the film, the camper van is the centre of all the action, arguments and laughter.
The musical numbers are not classics but kept the story moving along.
The super cute young Olive is played by the talented Evie Gibson while also along for the ride are Mark Moraghan as her rather rude Grandpa, Lucy O'Byrne as her Mum and Gabriel Vick her Dad.
Despite numerous potholes on the way the family reach the beauty contest just in time to enjoy Olives "Shake your Badonkaodonk" using some of Grandpas "unique dance moves" to end the show on a glittering high.
It's a fun, light-hearted evening of entertainment.