Review: Jolly good fun in Hitchcock-based play The Lady Vanishes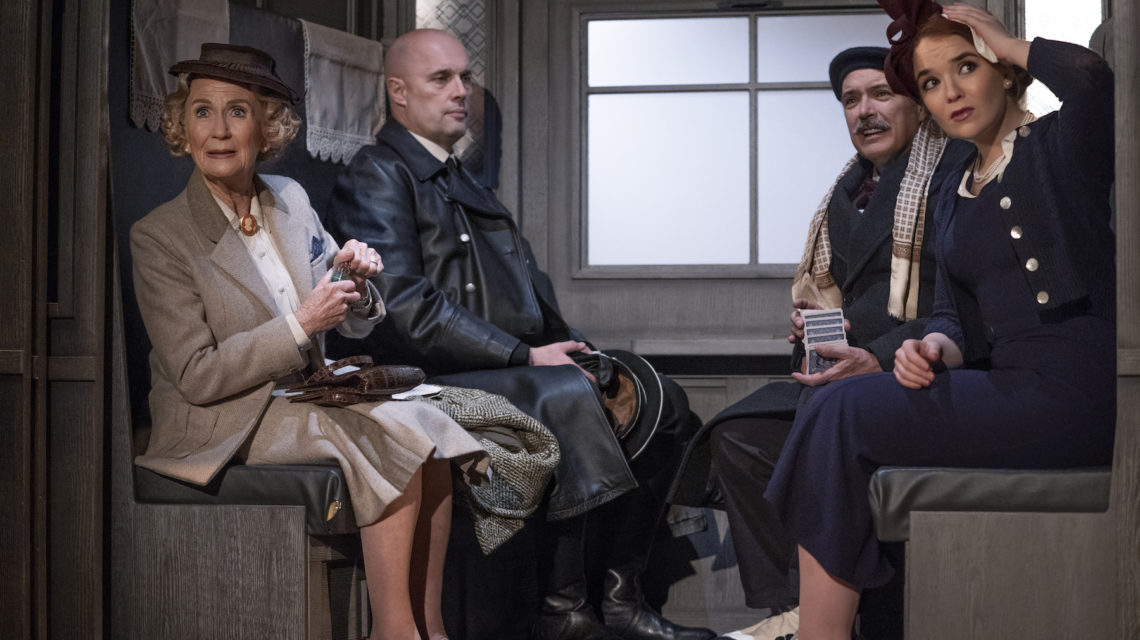 One way to describe The Lady Vanishes is nostalgia squared.
Set in a bygone era of Europe on the brink of the Second World War, based on an iconic Alfred Hitchcock film from the 1930s and starring Juliet Mills, daughter of Sir John, it ticked every box on the 'those were the days' list.
Another way to describe it is as a thoroughly enjoyable night out watching a fascinating thriller unfold as a young woman turns detective when her elderly travelling companion vanishes and other passengers deny she was ever there.
It has all the tropes of those 1930s classic movies – steam-filled stations and a train hurtling through night, carrying an assortment of characters ranging from a sinister Nazi to an enigmatic Austrian doctor, a pair of amusing cricket buffers and a plucky young hero and heroine.
One of the striking things is how Hitchcock's train-set film has been translated to stage with some clever sliding door carriages and a bit of swaying from the cast to remind us they are shoogling about.
Mysteries are solved, Nazis are thwarted, young love wins out and it's all jolly good fun.
Run ends Saturday.