Review: Green Day inspired musical American Idiot makes its mark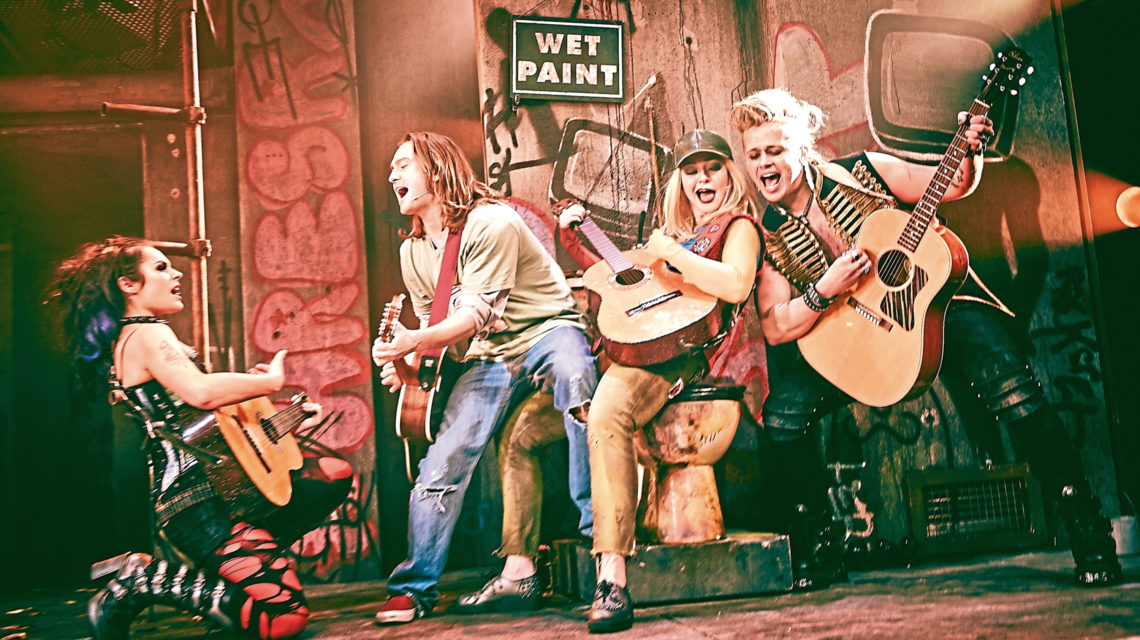 Green Day's American Idiot album comes with a "Parental Advisory: Explicit Lyrics" warning label. So does the musical.
This is a dark and unflinching tale of disaffected youth in post 9/11 New York, earning its 14-years-and-above recommendation. Sex 'n' drugs 'n' rock 'n' roll without a whiff of glamour.
It's not an easy watch at times – if you are easily offended there's plenty of look-away now moments – but it's always a compelling one. It is certainly a compelling listen… essentially the hugely talented ensemble cast perform the entire American Idiot album. It's part rock concert, part bleak fable leavened by a glimmer of hope.
Three friends seek meaning in stifling suburban life in an angry America and choose different paths. The military, domestic drudgery and drugs, played out on a grunge-influenced set. The toilet from Trainspotting has a starring role.
A sung-through piece with scant dialogue, the story is driven in vignettes played out to the seminal and iconic tracks of the album.
Jesus of Suburbia takes us through an army recruiting scene, two of the friends take the bus to the big city to a high energy Holiday. With each, the song drives the narrative along.
There are stand-out moments, the ensemble rendition of 21 Guns at a turning point in the main characters' lives is stunning. A harrowing scene leads to the beautiful ballad When It's Time in a juxtaposition that adds power to both.
But a hallucinatory hospital scene in a military ward which mashing Before The Lobotomy and Extraordinary Girl is a breathtaking mix of music and hard-hitting story telling. Kudos to Joshua Dowen as Tunny for that scene-stealing moment.
The three headliners deserve their star billing. Tom Milner, of Waterloo Road fame, renders drug-raddled Johnny with gritty realism and a fine voice. X Factor's Luke Friend gives the dealer St Jimmy a swaggering menace, while fellow X Factor alumni Sam Lavery adds powerhouse vocals to Whatsername.
This is not a happy-clappy show. But by the time the cast were revving up Good Riddance in the finale, the audience were happy enough to stand and clap and cheer like they did have the time of their life.