Review: Fun for all at Aberdeen Arts Centre panto Aladdin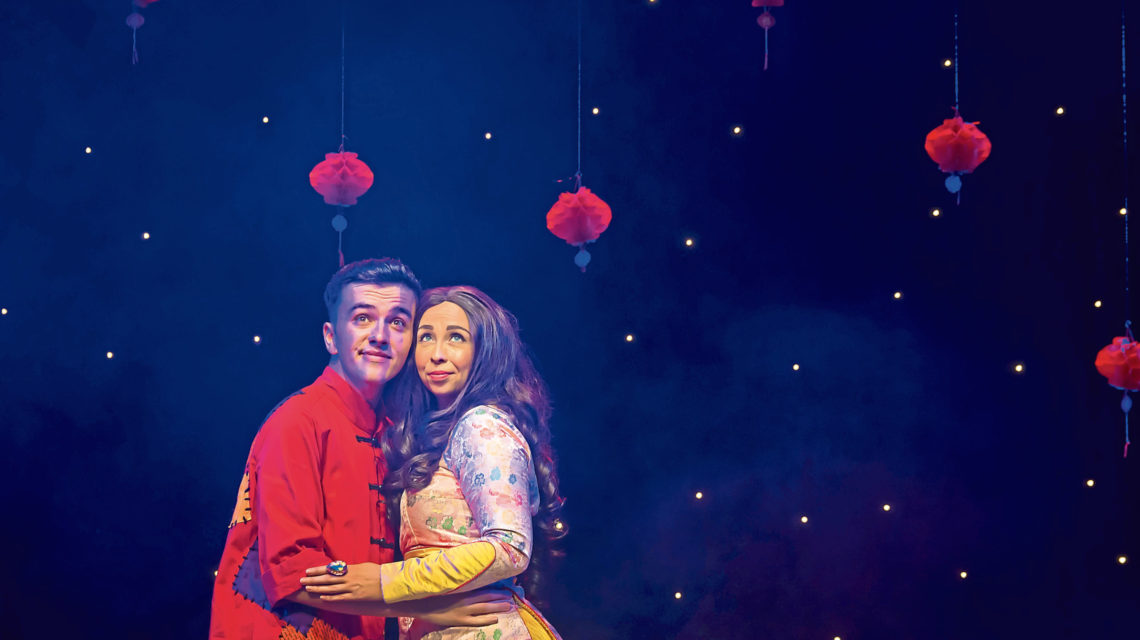 Hilarious, heart-warming, engaging and with fantastic performances from the leads and children, this pantomime is a Christmas cracker.
Presented by TaleGate Theatre Production and Castlegate Arts, Aladdin is packed with audience interaction with Widow McTwankey played by Philip Napier, and Aladdin (Xander Gordon) a dynamic and side splitting double act.
They bounce off one another and the crowd with some cracking jokes and the packed audience at the Arts Centre was rocking with laughter and cries of "He's behind you" rang out from very early on.
Widow McTwankey and Aladdin delivered a memorable update on Abbott and Costello's legendary Who's On First comedy routine from the 1940s.
The duo delivered the routine, which requires dexterity and sharpness, very well.
The special effects were impressive, particularly the moments that saw Aladdin performing on a flying carpet which zipped along the stage.
Fraser Sivewright was fantastic as the baddie Abanazar, delivering a range of perfectly-timed one liners. The Slave of the Ring (Nik Grundison) was an effervescent bundle of energy while Princess Jasmine (Sarah Ord) was a strong lead bubbling with fun.
Aladdin was also packed with sing-along numbers, the stand-out being Bonnie Tyler's classic Holding Out For A Hero.
Special mention must go to the impressive dance chorus made up of emerging Aberdeen talent.
Team Genie, Team Twankey and Team Jasmine were all fantastic.
Although plenty of jokes and sing-alongs landed for the adults in the audience, pantomimes are ultimately for children so I will leave the final word to my eight-year-old son.
Josh said: "It was brilliant for kids. But even if you don't have kids it is still cool."