Review: Evita is slow burner that lives up to legend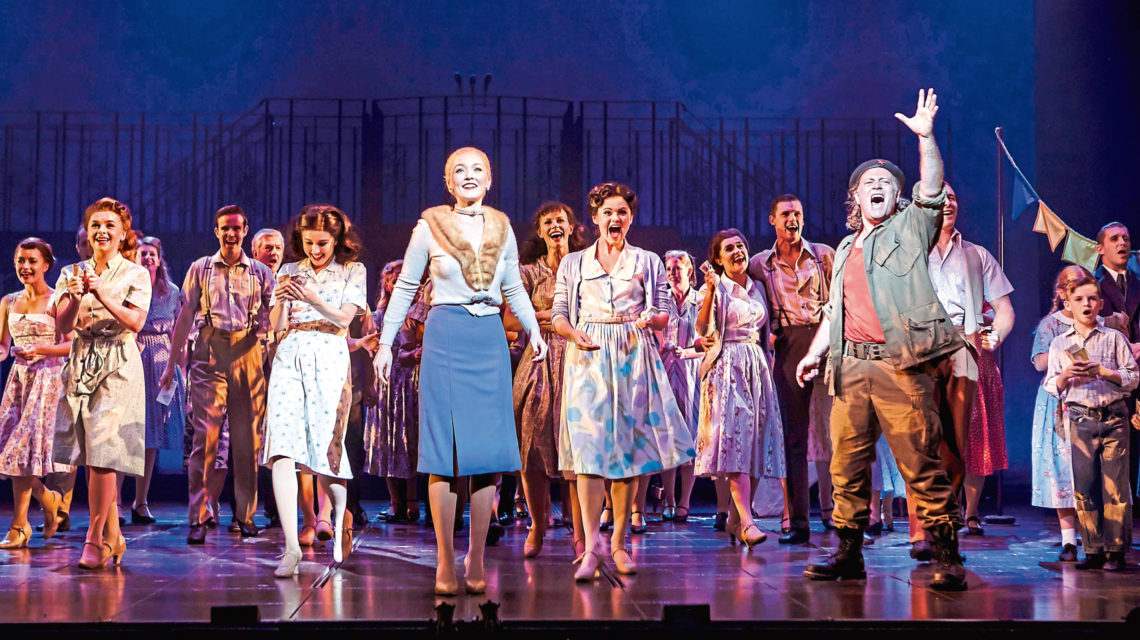 Evita is one of those musicals you think you know… until you sit down to watch it again.
Then you remember those big unforgettable numbers – Oh What A Circus, Another Suitcase In Another Hall, Don't Cry For Me Argentina – are like pearls strung on a necklace.
They are joined together by the ensemble pieces – and that's where Andrew Lloyd Webber and Tim Rice's show stands or falls. In capable hands, it's gripping all the way through. In lesser hands it's so much filler until you get to the good stuff.
The talented cast of this beautifully-staged version skilfully engage the audience for the most part.
However, early vignettes of Eva Peron's humble beginnings don't carry the oomph needed to get all the exposition out of the way without attention wandering for some.
Once they get into stride, though, the cast effortlessly chart the rise and fall of Eva as she and her president husband steer a country off a cliff driven by the empty glitter of the cult of personality.
Sound familiar?
If current world affairs imbue Evita with a sense of the contemporary, it's reinforced by big timeless tunes, given a freshness thanks to the three leads.
Glenn Carter brings to his Che the narrator's voice the role deserves, particularly with Oh What A Circus.
He's telling a story, not just belting out crowd-pleasers.
Mike Sterling is a stunning Peron, bringing gravitas and charm to the role. In particular, his chemistry with Lucy O'Byrne as Eva pushes the first act into its higher gears.
O'Byrne, meanwhile, is the star of the show, much like Eva herself. She plays all the aspects of Evita near perfectly – driven, Lady Macbeth-like, needy yet ruthless and ultimately doomed. Her wonderful voice matches all those moods, too, but is simply stunning in Don't Cry For Me Argentina.
With big songs, come eye-catching sets, great costumes, excellent choreography and an Evita that lives up to the legend and the memories.