Review: Danny Baker back to his old self after gaffe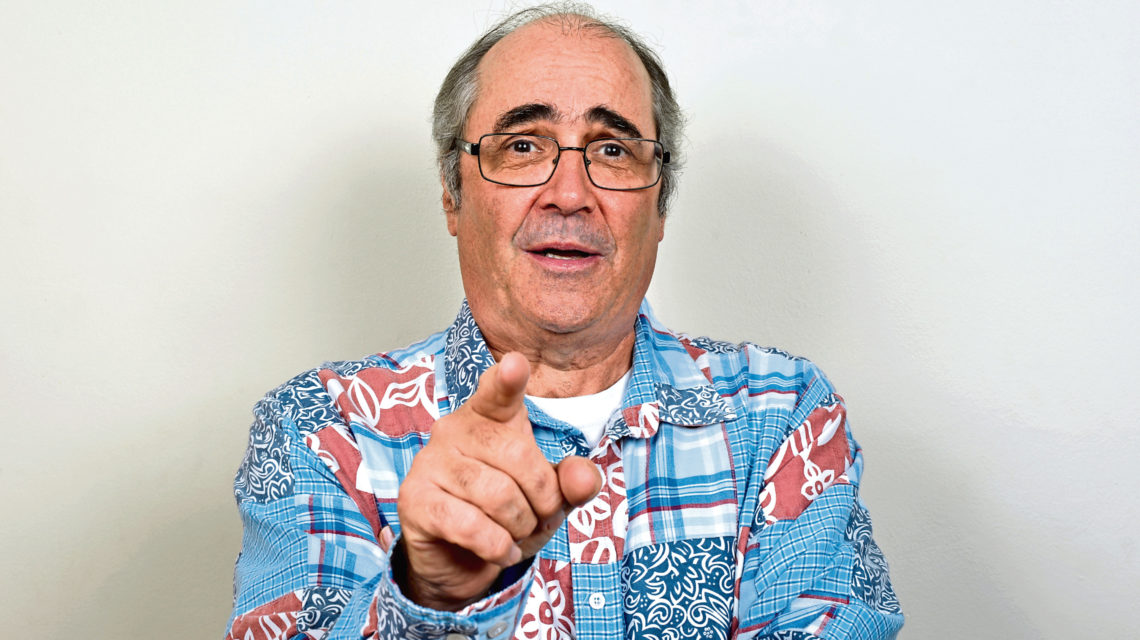 An uneasy audience assembled into the Tivoli last night in the hope of hearing more anecdotes from Danny Baker.
But following recent events where the comedian was fired as a Radio 5 Live presenter after he made a Twitter post about Meghan Markle and Prince Harry's son, Archie Harrison Mountbatten-Windsor, comparing him to a monkey, it was understandable why the public would be uncertain about the direction his show would take.
Thankfully, worries were immediately eased when Baker appeared on stage unannounced and not donning his usually fez.
The 61-year-old humbly addressed the Aberdeen audience and thanked them for attending.
Baker apologised, saying the tweet "never should have happened" and hoped his audience would "know me better than that".
He added: "They said to me last week: 'Dan, you broke the internet'.
"Well, I wish somebody f*****g would."
After a generous round of applause and a chorus of laughter, he reappeared under bright lights with his familiar fez and his billiard stick.
The evening was meant to pick up from Baker's last show, after leaving school at 14 and retelling tales of what he calls his "rock and roll years".
Illustrated through a series of vintage photographs behind him, Baker walks the listener through a series of anecdotes of his time as a staff writer at NME magazine, leaving people chuckling minutes after he's landed the punchline.
From stories of grassing his classmates as part of the "caning club" to meeting Elton John at his first job at the One Stop Records, the audience is on the edge of its seat wondering who else could this 20-year-old kid from south London run into.
The show, which nearly runs for an epic three hours, is peppered with big names which would make the everyday Joe Bloggs dizzy.
Such as his serendipitous run-in with John Lennon in New York – a spur of the moment interview which was picked up by Rolling Stone magazine.
By the thunderous applause and standing ovation, it's clear Aberdeen is already looking forward to hearing all about the next chapter in Danny Baker's exciting life.