Revamped showroom will be like new building at Laings in Inverurie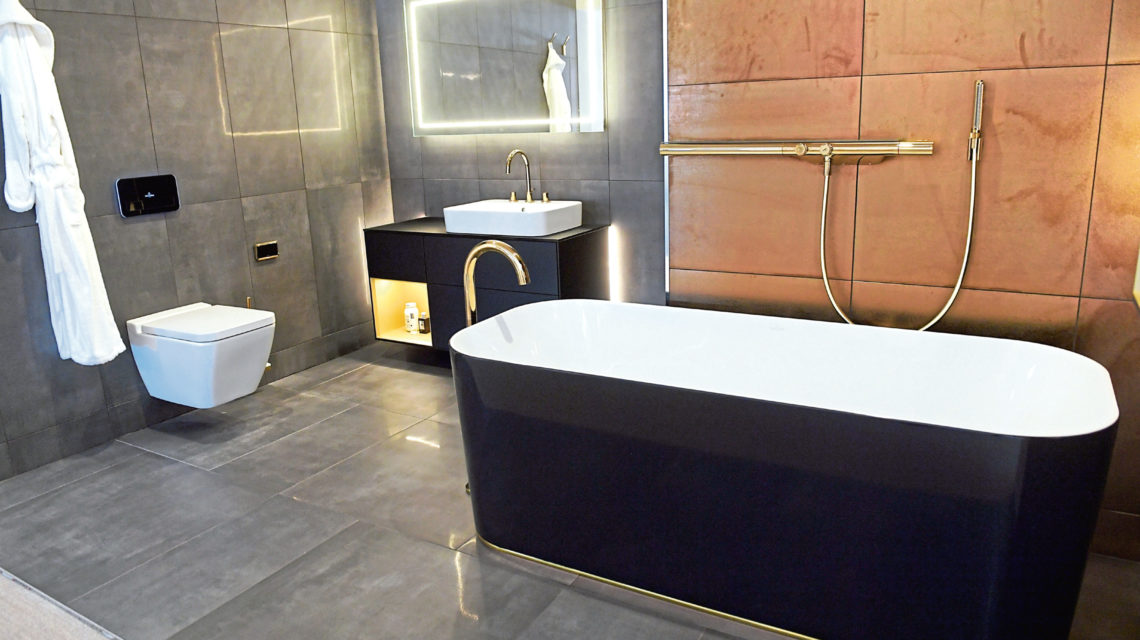 With a showroom relaunch set for the end of September, the Laings team have been working around the clock to bring their vision of a spectacular, fresh venue to life.
Marking 25 years since their Inverurie-based building was constructed, the award-winning family firm is one of the largest independent kitchen, bathroom and bedroom showrooms in Scotland.
Not only do Laings work to design bespoke interior spaces to suit all price and age brackets, they also offer a high standard of installation services.
Having already picked up esteemed accolades including Family Business of the Year and Bathroom Retailer of The Year in 2018, the business is
looking to enhance its services with a complete refurbishment.
And the team believe their revamped venue will offer a better experience for customers than ever before.
Laings director Darren Walker said: "We're currently working on the plans to improve our car park area and the main entrance to the building, as well as everything visitors see when they're guided through our showroom.
"The outside has had a complete facelift.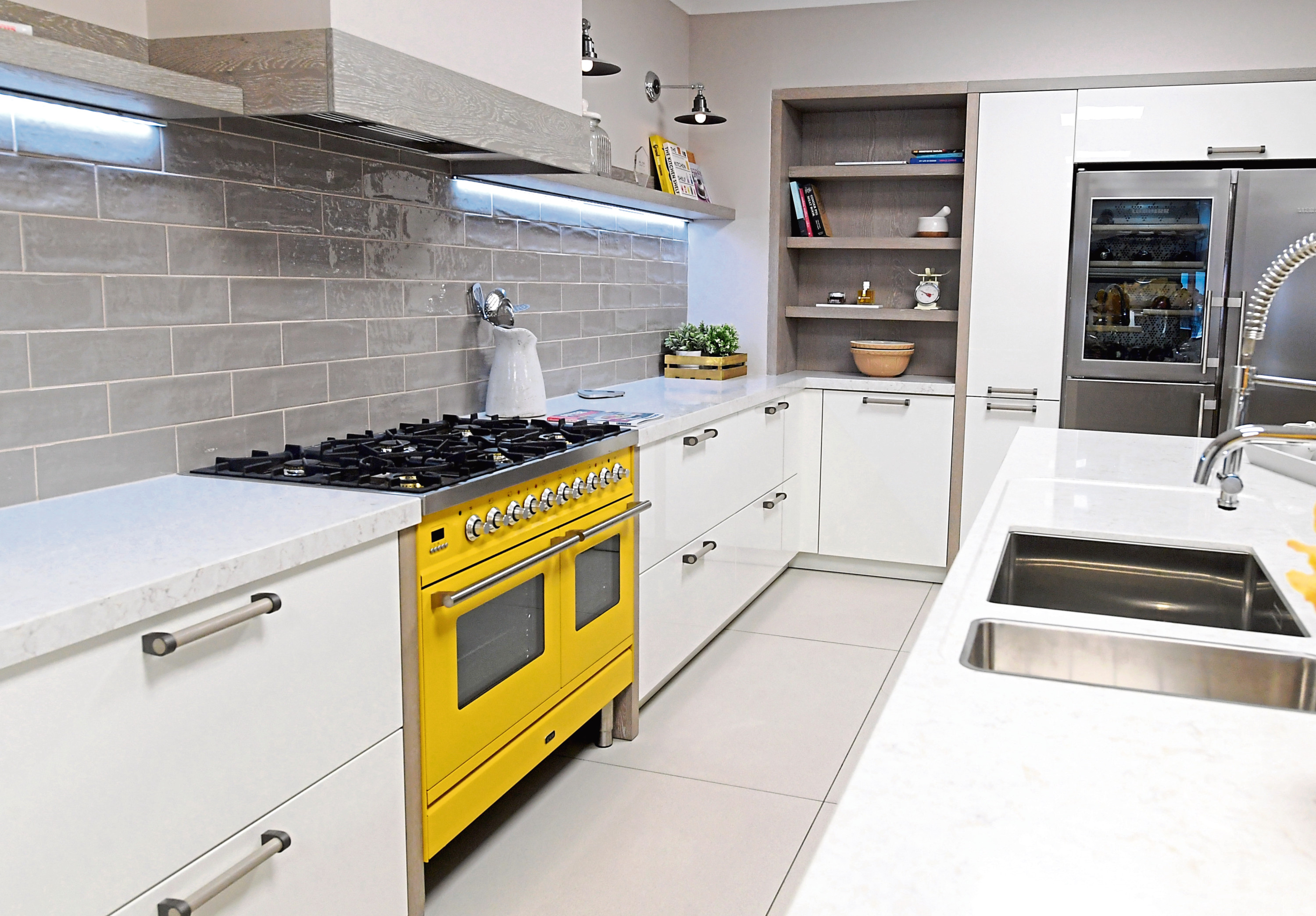 "We even have new signage, lighting and landscaping.
"For returning customers, they'll notice the venue will offer an even greater experience than before.
"And as for people coming here from the end of September onwards with fresh eyes, it will appear like a new building."
As well as these extensive plans, the team are also responsible for consistently renovating the stunning showroom displays throughout the year.
Principal development designer Mark Strachan and marketing executive Katie Allan are involved in doing just that by crafting each one with a selection of new products.
Acknowledging that trends never stop adapting or changing, Mark and Katie travel the globe in a bid to keep their offering as up-to-date as possible.
Mark said: "We go to exhibitions every year across Europe and carefully select all the best products in the industry to suit our showroom.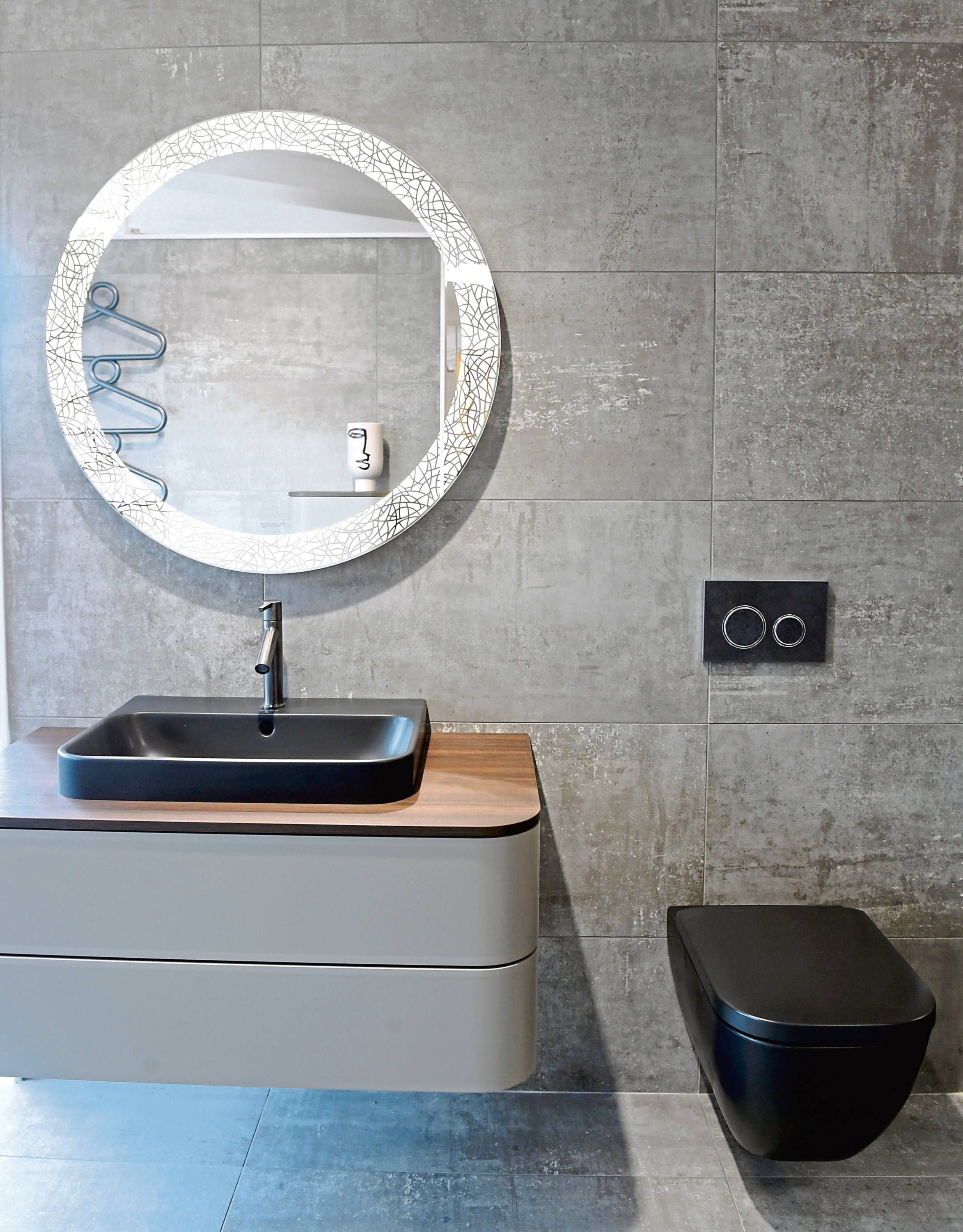 "We have to go to the shows to keep ahead of the trends.
"There's thousands of suppliers at these shows, but we make sure to go around them all because we want to ensure we have top quality products at Laings.
"We have over 150 displays here, so we're constantly working on things to make sure they're as up-to-date as possible.
"And a lot of our kitchen suppliers launch new colours in their factories every year so we'll also visit them to see these for ourselves, as well as the collections of new textures, finishes and innovations with technology."
Katie added: "We never stop renovating displays.
"And we're incredibly fortunate that the building is so large because there's so much retail space to showcase more products."
On the topic of current trends, the pair said customers are now experimenting more when it comes to designing their kitchens, bathrooms and bedrooms.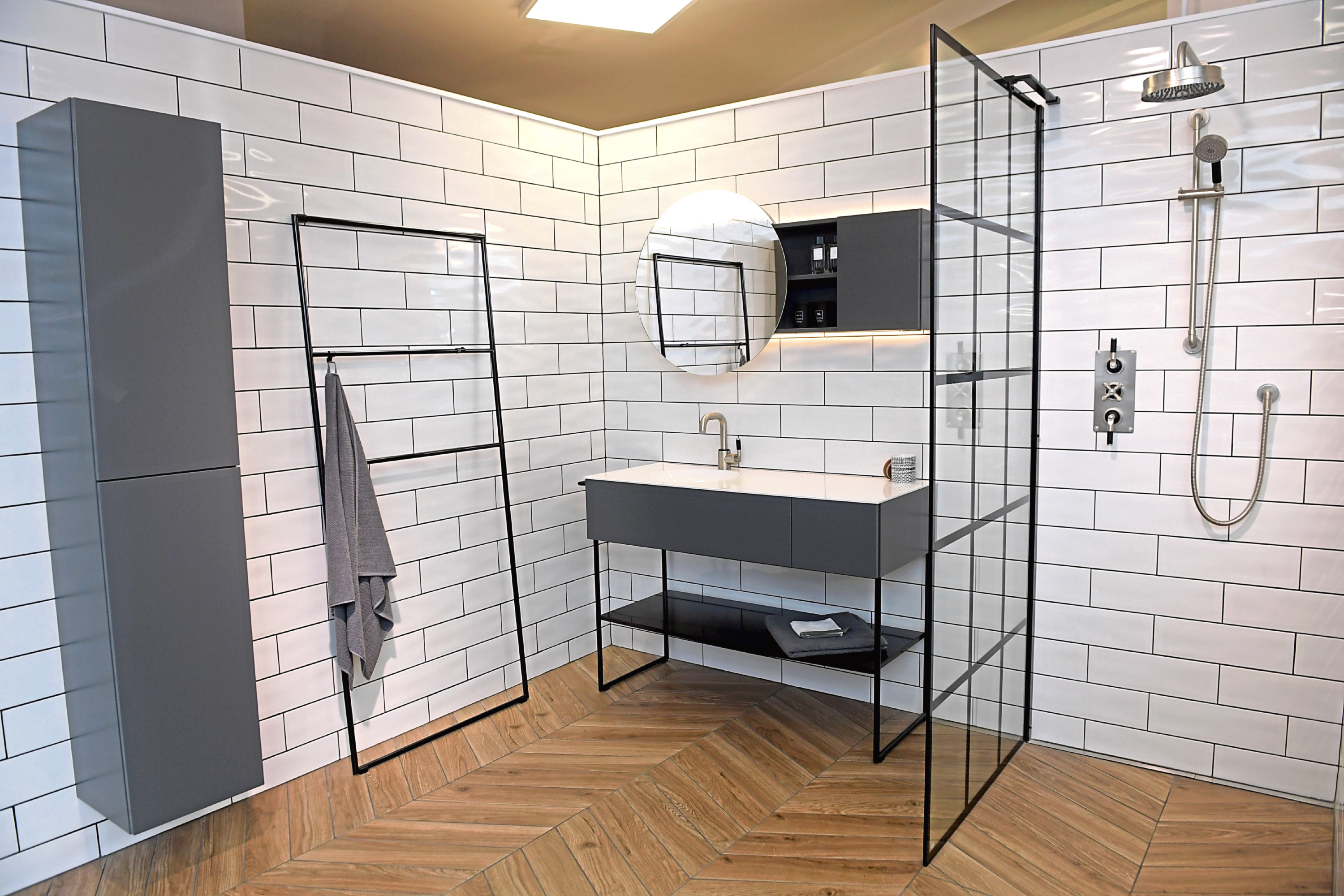 "There's never been a better time to redesign your home because there's more choice on offer than ever before," said Katie.
"We make sure to showcase products and displays to suit all budgets.
"People can really make their rooms unique to them and we see so many customers looking to put their own stamp on these spaces now, which is fantastic for us.
"With regards to popular pieces this season, a lot of industrial trends and distressed looks seem to be reappearing."
Mark said: "We've also noticed over the years that special finishes like black chrome and brassware are growing in popularity.
"And, as Katie said, people seem to be more open nowadays to experiment with colours and distance their bathrooms away from the stereotypical white theme.
"With Instagram and Pinterest being so commonly used now, everyone is much more aware of trends and how to incorporate quirky colours into their interior spaces."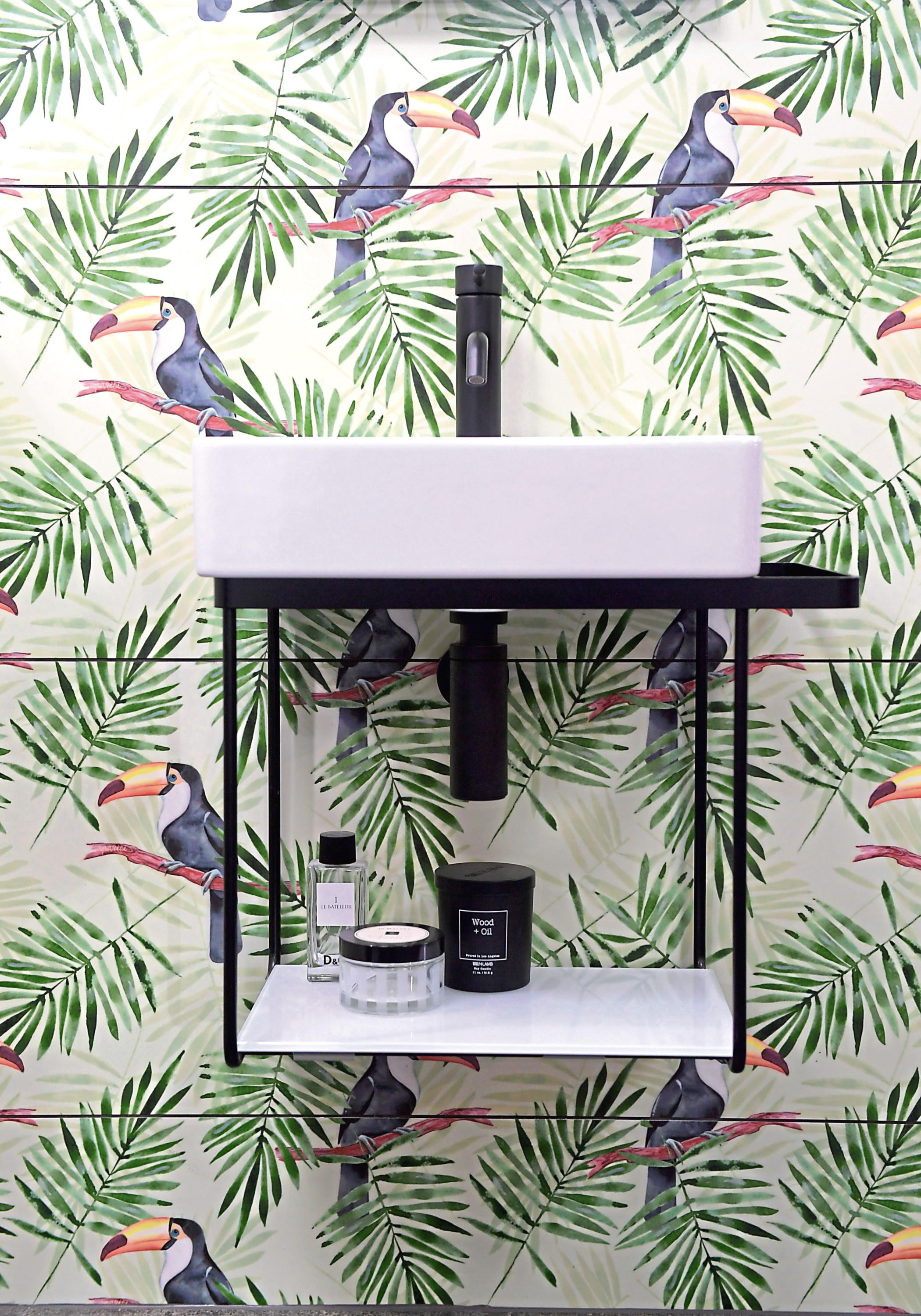 Laings has its own tile studio and working displays of appliances, so clients can see how each product functions before it's purchased.
Not only do the team put emphasis on the high quality of their products and design services, but also the superb relationships they establish with customers after this process is complete.
Katie said: "Everything we offer is so our customers have everything they should need, and more.
"From the first visit to the sales and aftercare, it's all designed around them.
"Our designers will spend time with them and help with their product selection to ensure the room is perfectly suited to them. Then we'll go on to install the room.
"Our installations team will project manage the whole process, while the customer is given a programme as to when work will be carried out.
"This means they know exactly when and how long the different trades will be on site."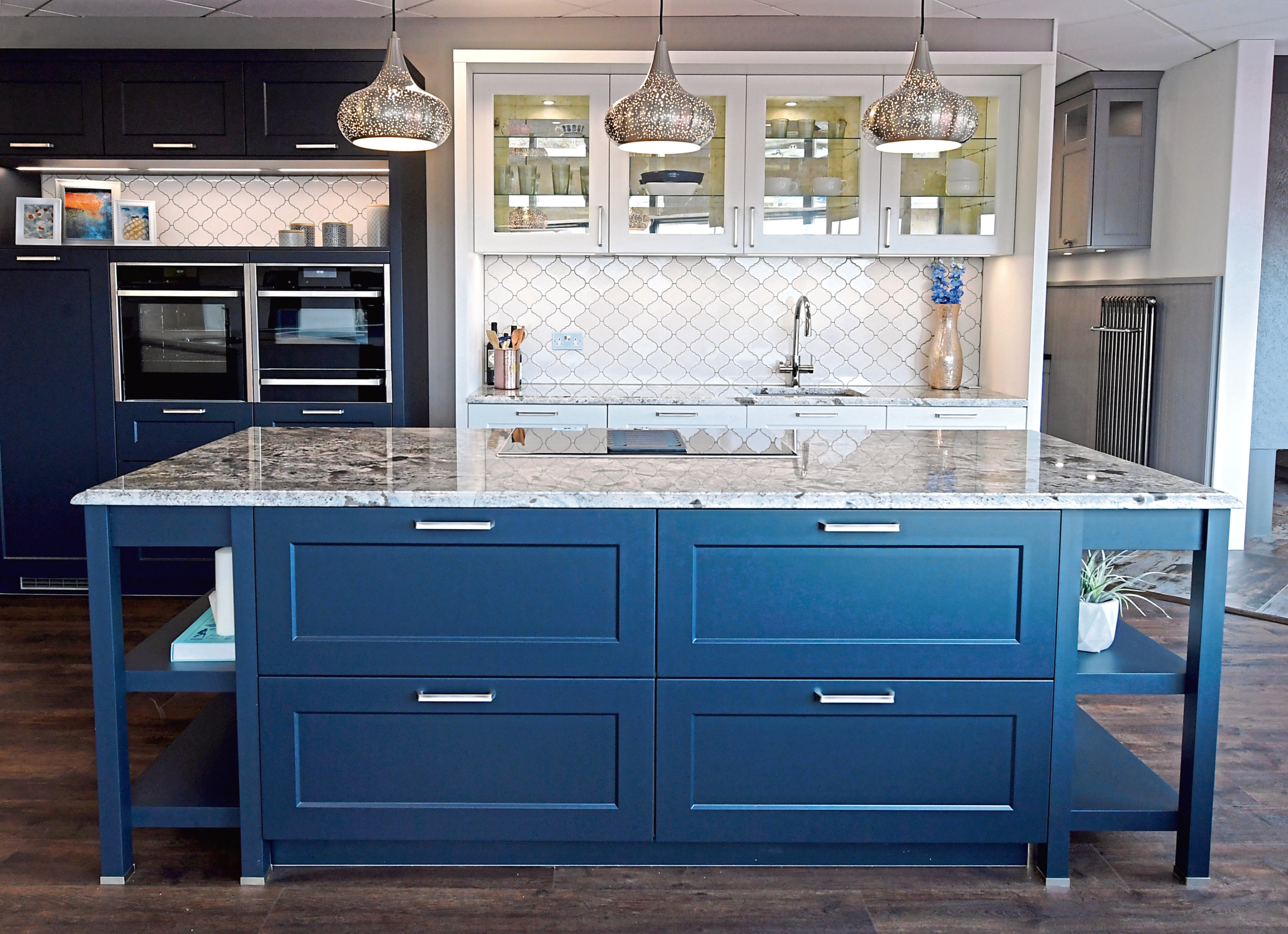 Boasting an abundance of quirky and contemporary pieces, the family business prides itself on issuing products that are built to last.
"We're really focused on making sure you'll continue to love the products we provide for many years after putting them in place," said Katie.
"We've had customers commenting that they've had one of our bathrooms for eight to 10 years and it still looks as good as new and hasn't dated.
"The team are always happy to help and support in any way possible. We're incredibly proud of being recognised at a number of industry awards in the past few years.
"And we hope that our continuing efforts with our displays and the showroom relaunch at the end of this month will see our customers even more satisfied."
Visit laings.com for more information