Reid's Gold Brewing owner Barry Reid reveals how he turned adversity into an opportunity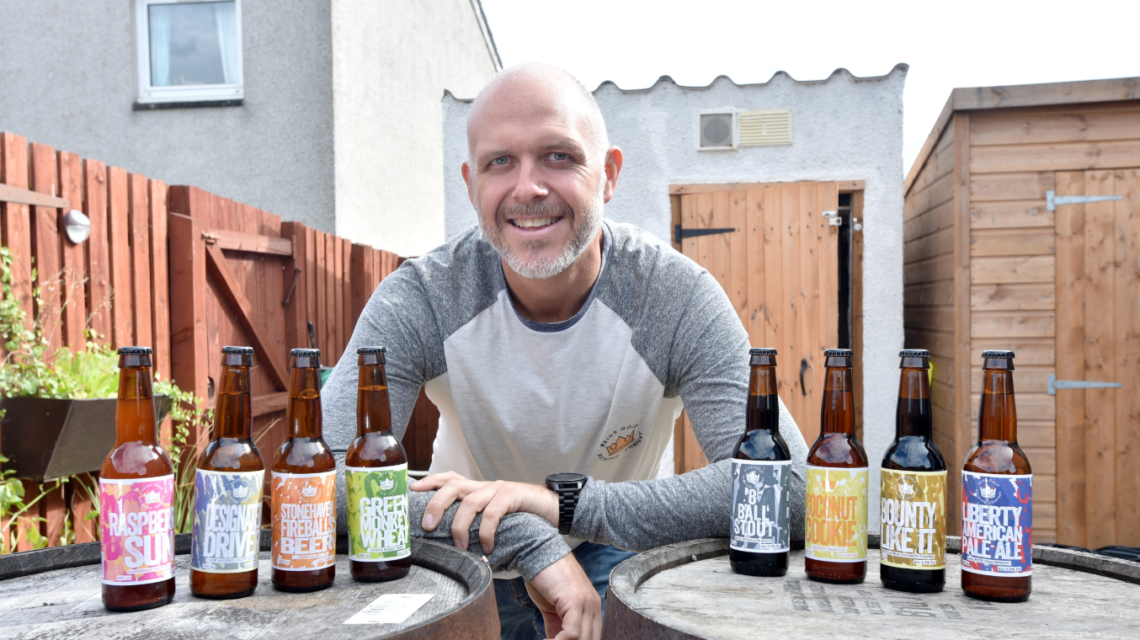 When Barry Reid's life took an unexpected turn, he decided to transform a negative into a positive.
Now the proud owner of Reid's Gold Brewing Company – a small batch microbrewery based in Stonehaven – the brewer refused to allow redundancy to thwart his drive for success.
And since establishing his fast-growing business in May last year, Barry has shone the spotlight firmly on using fresh, locally sourced ingredients to produce his high quality craft beers.
From building the microbrewery in his garden to producing and bottling his products by hand, the business owner has certainly proved he doesn't lack ambition.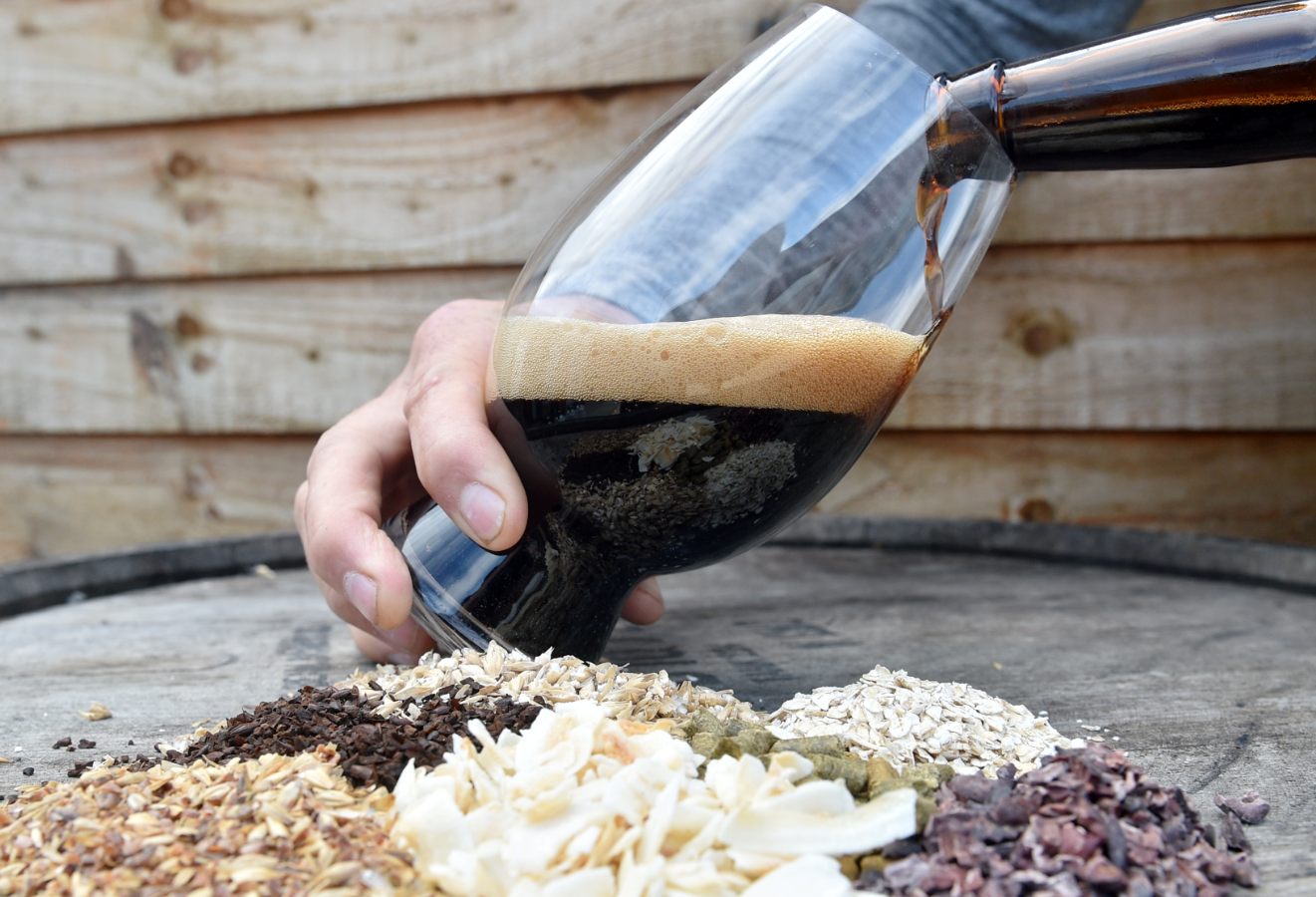 Having recently been recognised in the Scottish Beer Awards 2019, alongside other esteemed local breweries, Barry is delighted that he has achieved such a great amount as a one-man band.
He said: "Before the business came about, I actually brewed as a hobby after receiving a home brew kit for Christmas back in 2013. I played about with it all the time because I've always had a passion to invent, and was always eager to test out new ingredients to see what came of them.
"I worked in the oil industry at the time so in order to get a few different opinions on the beers, I'd take them into work and let people try them out for themselves.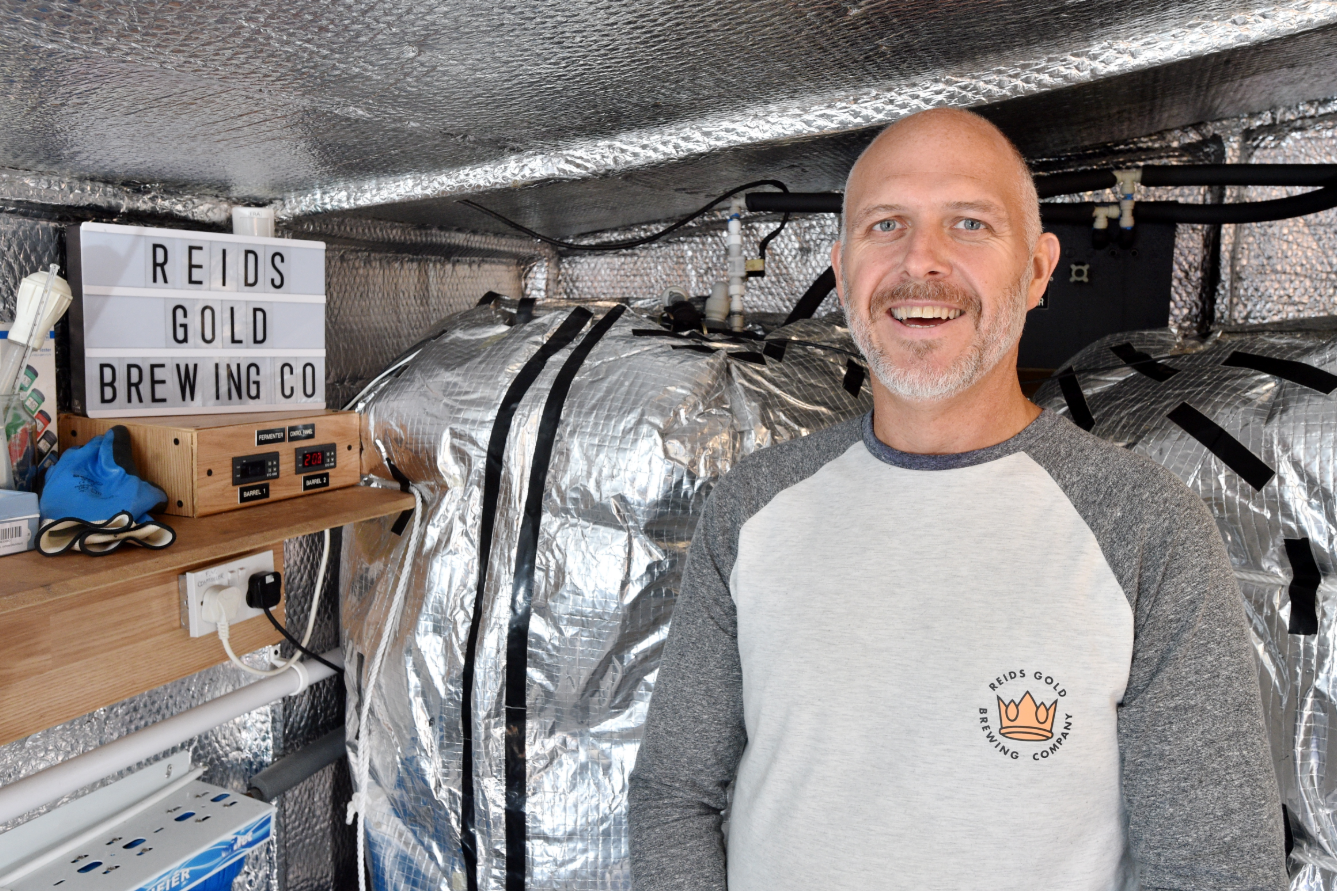 "There was always great feedback coming back to me, which made me want to go that step further and brew on an even bigger scale.
"That's what led me to building my very own automated brewing kit in the garden shed outside, which was made up of old beer kegs with a large fridge converted to a fermentation chamber.
"Because of my engineering background, the whole process was second nature to me."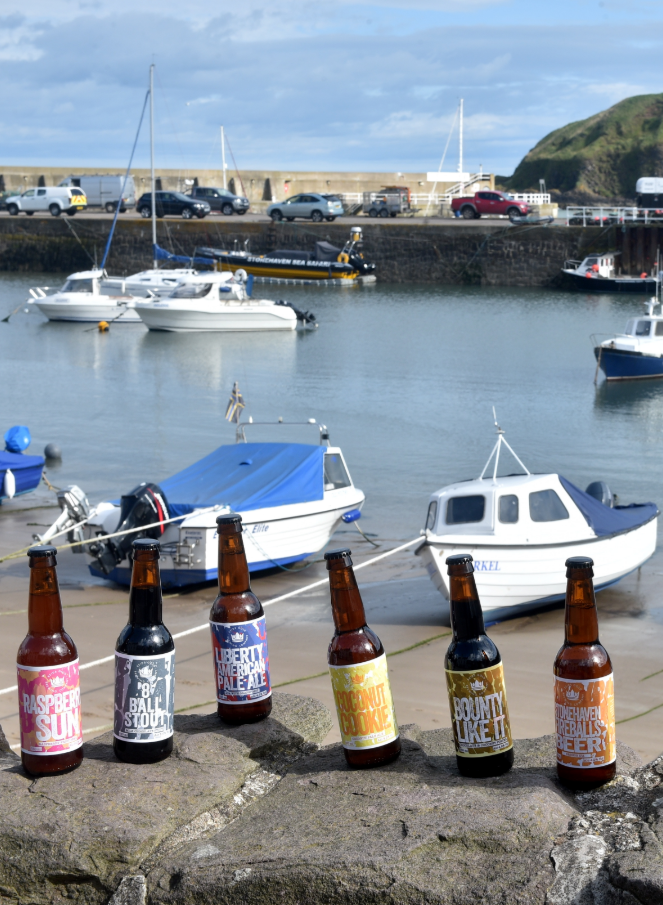 As he was beginning to get more of a knack for the brewing process, Barry was made redundant from his job in the oil industry.
But with two young children to provide for and a passion to succeed, he saw this as a prime opportunity to shift all his focus onto his upcoming business.
Barry said: "For me, Reid's Gold was an ideal direction to go in because I could work from home, to keep an eye on the kids, and do something that I really enjoy.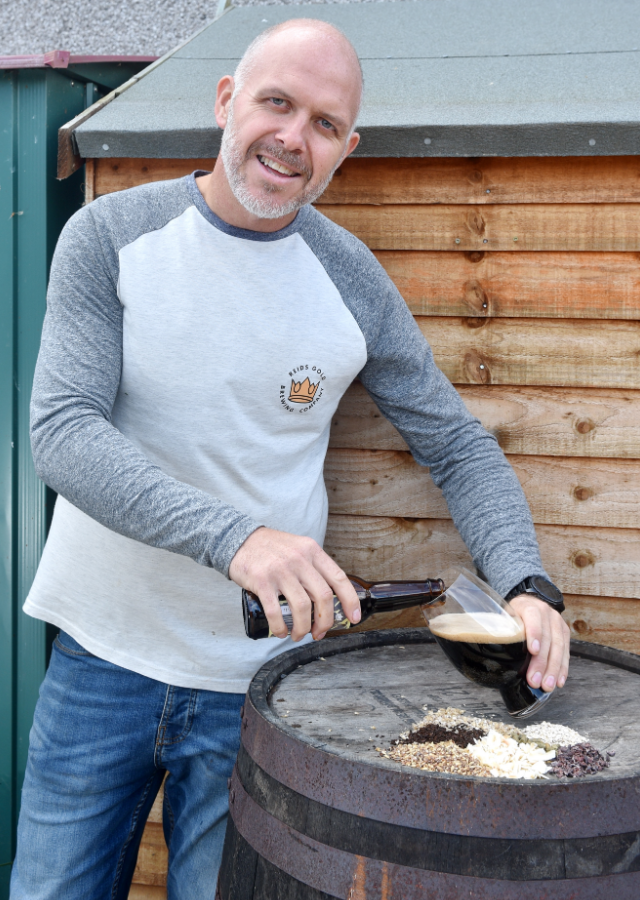 "It was hard losing my job, as I'm sure a lot of families can relate to, but I didn't want to dwell on the situation.
"All I wanted from that point on was to grow the business and, thankfully, I managed to secure enough funds to upgrade my set up at home.
"There were a few bumps in the road but, one year on, I had a fully automated 300-litre brew house, two 500-litre fully controlled fermenters, a bottling and keying station, and an in-house labelling facility.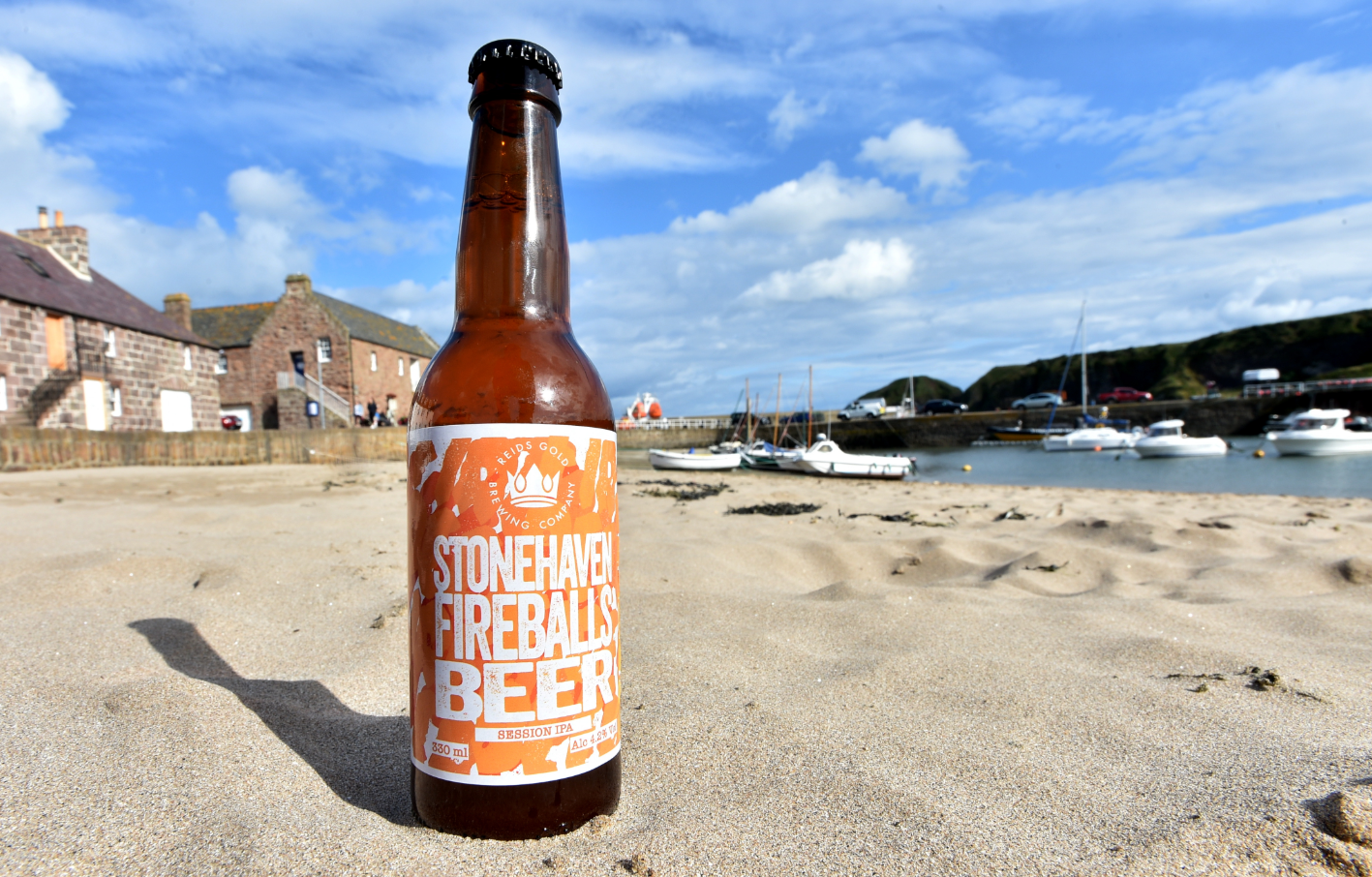 "After some license applications and inspections were carried out, and I was granted permission to go ahead with my goal, it was time to get the products out there."
Barry made his first sale in April 2018 and Reid's Gold has come on leaps and bounds ever since.
Showcasing his superb beers at events across Scotland – including Stonehaven's Midsummer Beer Happening and Nottingham Beer & Cider Festival – the brewer has been doing everything in his power to spread awareness of his business.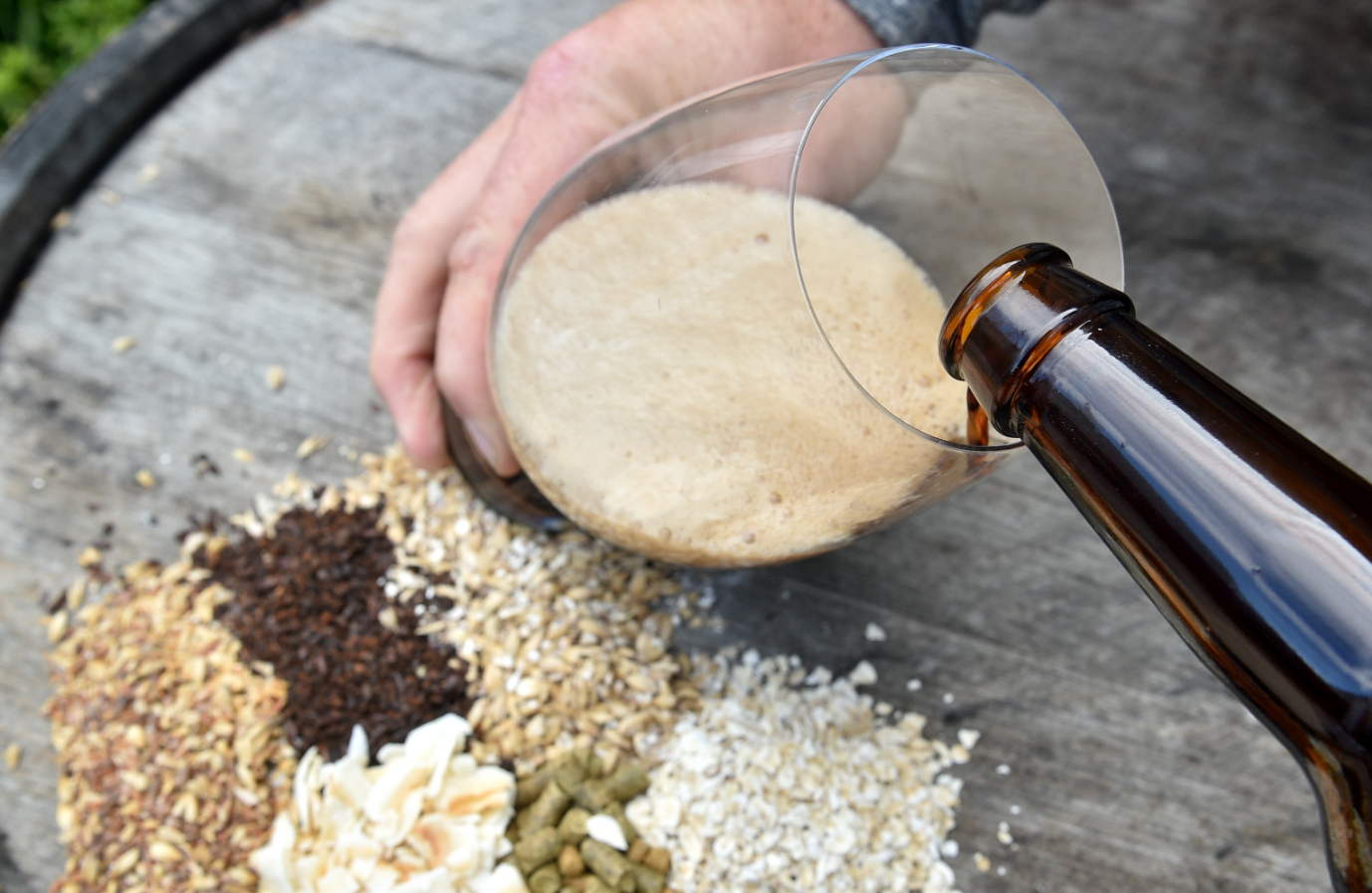 "There are four core beers, including Liberty APA, Green Monkey Wheat, 8 Ball Stout and Raspberry Sun," said Barry.
"And there are also seasonal and collaborative beers, which have included the likes of North Sea Haar and our fundraising beer, Stonehaven Fireballs, and Bounty Like It – a coconut and chocolate porter, best enjoyed in the summer.
"The Stonehaven Fireballs Beer actually ended up raising £500 for the Fireballs Association, so I'd love to be able to do even more of these types of beers and support local organisations just like this one.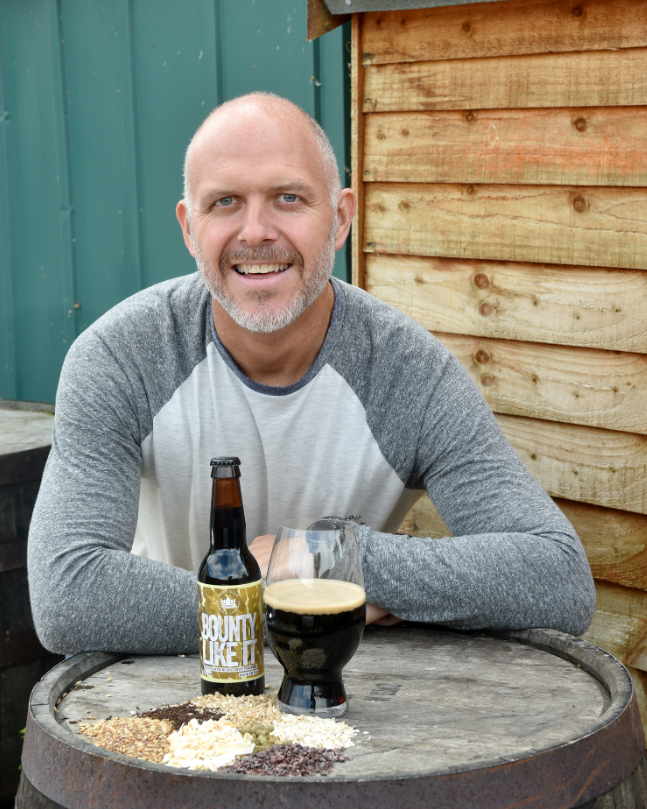 "I also decided to create a Designated Driver product, which is a low alcohol craft pilsner, for those that don't want to compromise with soft drinks on a night out."
Having released nine beers to the ever-expanding range so far, Barry has further extension plans in place in order to brew up even more delicious creations.
"The beers are stocked in several local shops and businesses – including Fountainhall Wines in Stonehaven – which is fantastic for me to see.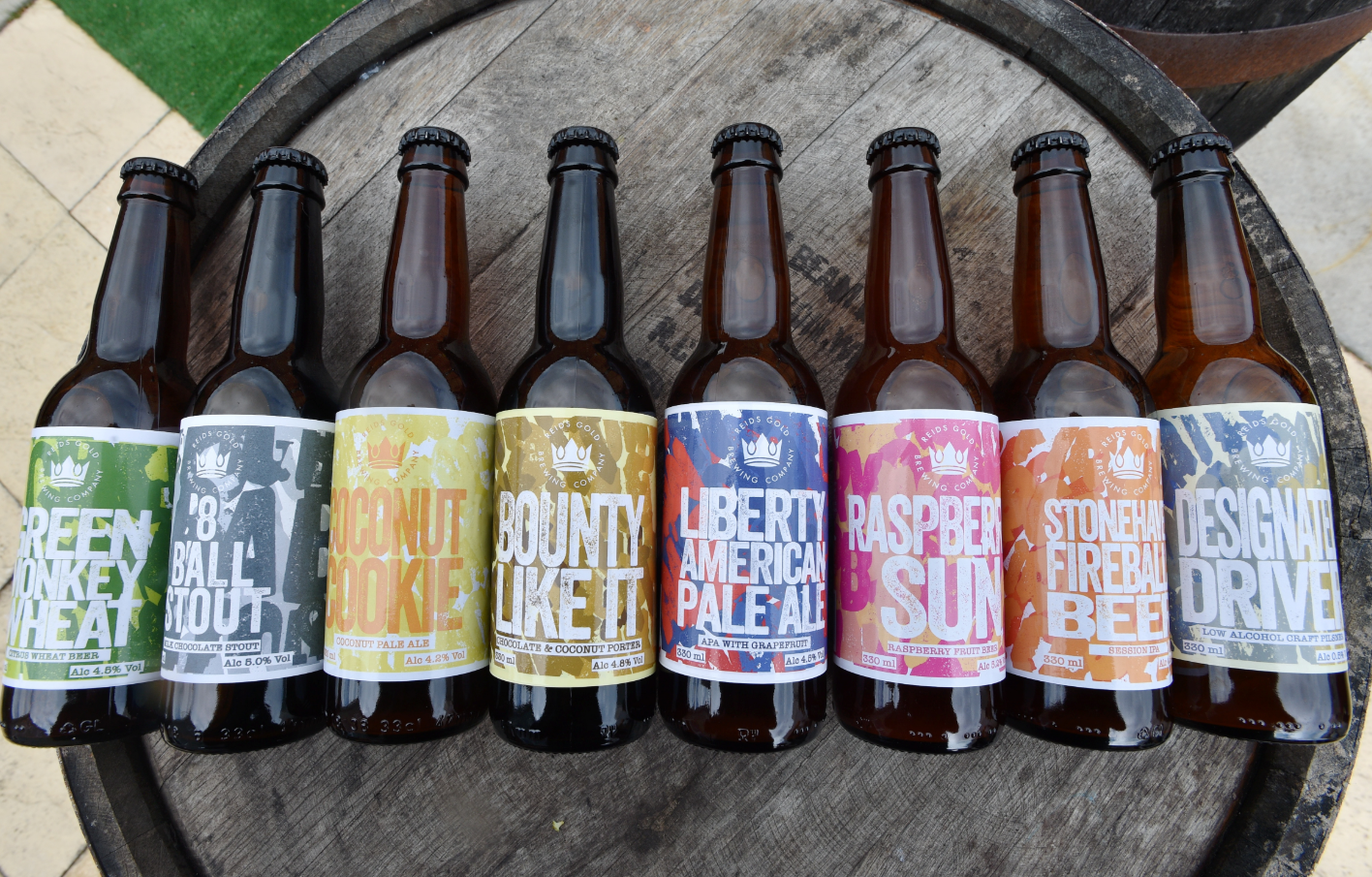 "It's always going to be surreal, seeing your products on the shelves, but I absolutely love it.
"I'm looking to the future now, and my main goal is to get my hands on a larger operating space to brew the beers and get the business recognised even further afield.
"And in the long run, I'm hoping my kids will decide to get even more involved in brewing, to keep Reid's Gold on the go through to the next generation.
"You'll definitely be seeing more of Reid's Gold, that's for sure."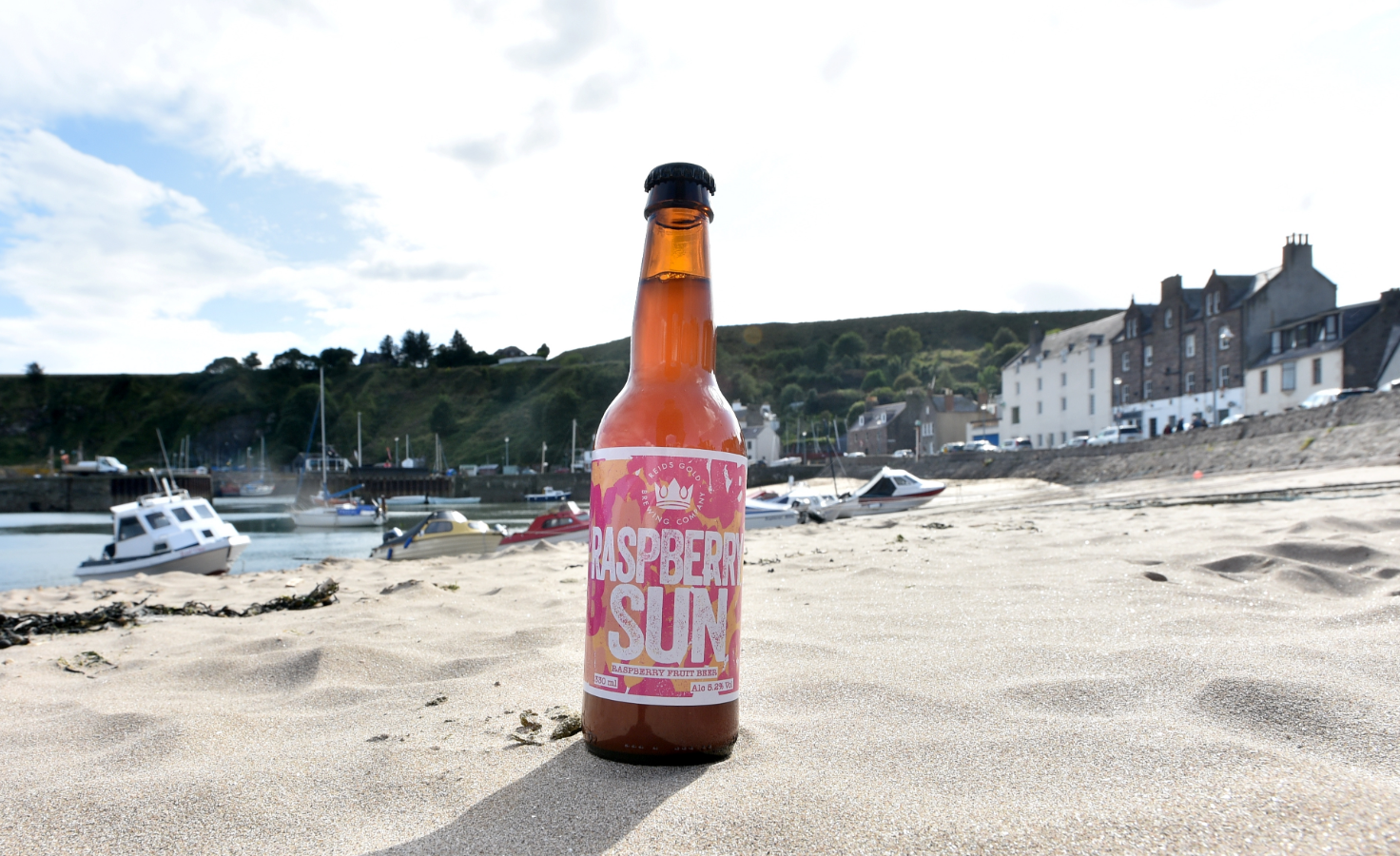 Visit reidsgold.com for more information and to see the full beer range