Reflect your own style with north-east e-design specialist Leighton Jones Interiors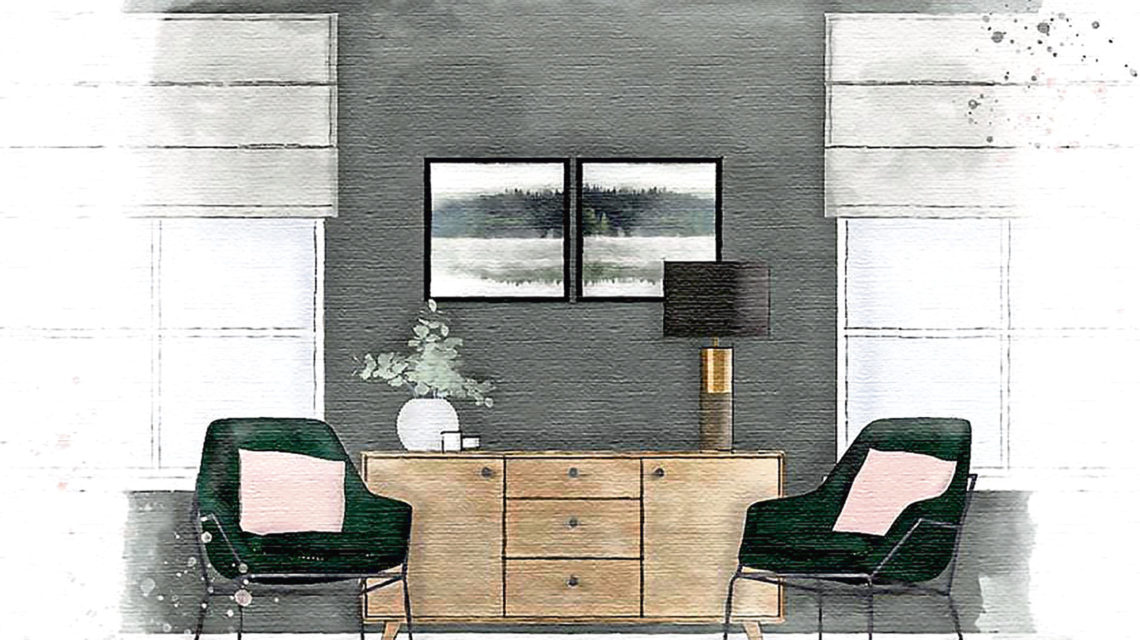 It's pivotal that our interiors are both cosy and interesting during the winter season.
However, creating this calm environment without your decor appearing too overpowering can prove a challenge.
"For 2020, consider adding sumptuous wools, some rustic wood, aged brass and faux fur in your favourite spaces," says interior designer Sarah Jones. "This will turn your room into a cosy winter retreat."
Sarah, who runs her own interior design business, Leighton Jones Interiors, is constantly keeping on top of emerging trends.
She boasts a wealth of knowledge in the industry and has "always had a fascination for good design, pattern and textiles".
"After studying fine art at Gray's School of Art in Aberdeen, I followed my love of textiles and began working in the interior design industry," Sarah added.
"I trained while studying interior design and had been working in the design industry for more than six years before launching my own business."
Leighton Jones Interiors offers services that are both affordable and accessible, which is exactly what Sarah set out to do.
She said: "I realised that, as much as I love expensive fabrics and designer furniture, the reality is that most people just don't have the budget to decorate their homes with these items.
"There is no need to sacrifice style when you are on a budget. There are so many lovely pieces of furniture, accessories and wallpapers available on the high street at a fantastic price which also look amazing.
"It's all about putting the right pieces together and styling things correctly to create something extra special."
Sarah began promoting her design services online by creating a website and social media presence in order to attract clients.
Since then, the entrepreneur has established the brand online and become known for her "Look Of The Week" blog series with shoppable mood boards and design tips.
"I specialise in online interior design, also known as e-design, which is a simple and streamlined form of interior design," Sarah said.
"I chat with my clients online and provide them with beautiful design solutions, mood boards, furniture layouts, styling guides and online shopping lists.
"It's great for clients who are happy to get stuck in with some DIY, decorating and ordering.
"I love e-design as it allows me to work on exciting projects with people all over the UK, as well as those who are local to me.
"My role involves me working with clients virtually to create rooms that they really love and truly reflect their personality and lifestyle.
"I have a loyal customer base who always give me the freedom to be creative with their homes.
"Some people love to be involved with the project, while others prefer to take a step back while I work my magic."
Taking inspiration from her surroundings and nature, Sarah said she has a particular love for deep colours and combining natural textures, industrial styles and pretty patterns.
The designer has noticed clients opting for out-there colours over the past 12 months.
Sarah said: "Clients are being a little braver with their colour choices, especially since we have all been spending more time at home. There has been a definite trend for eye-catching velvet sofas in cheerful colours, and I find this can be a real mood booster and is a trend that will look great for years to come.
"I also love to use texture in my designs. Layering different fabrics, woods and metals together can help to create a space that is cosy and interesting without being overpowering, especially when using a bold colour palette.
"This is a perfect way to make your home feel cosy and festive at this time of year, too.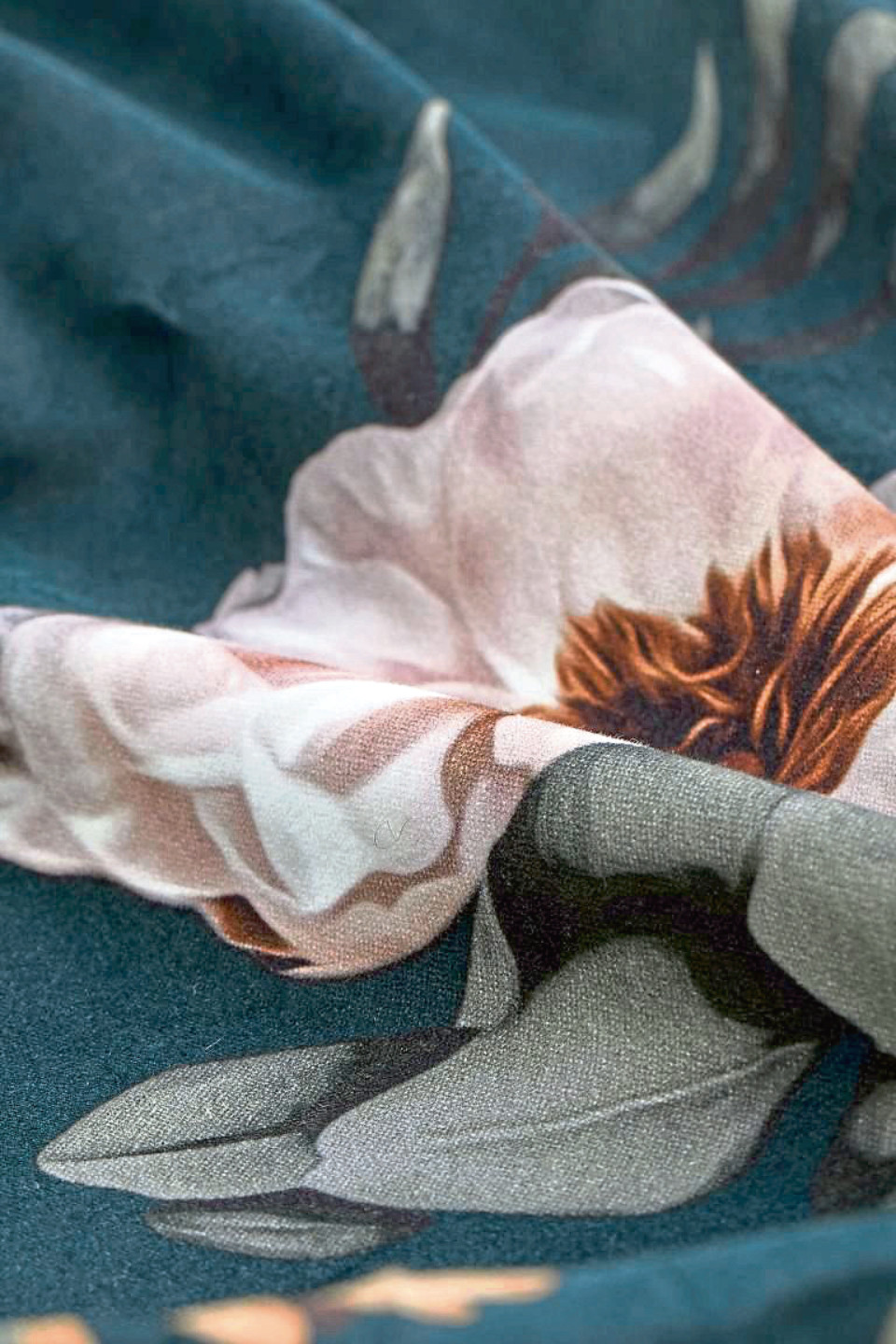 "Adding accents of deeper colours can also make your home feel lovely and cosy.
"Forest green has been a beautiful trend this year and is a colour that remains a classic that will stand the test of time."
Although Sarah had no idea about what was to come in 2020 when launching Leighton Jones Interiors last year, she has been able to work remotely.
"I have been fortunate with having an established online business set-up, so I can work remotely with my clients without the worry of travel restrictions and meeting in their homes," she said.
"I have had the opportunity to work on lots of beautiful rooms this year, along with business spaces and a stunning Scottish castle.
"With regards to my future work, I am constantly developing my e-design packages and have recently launched my 'Find Your Focus' package where I help clients pinpoint their design style and preferences.
"With this, I will develop a colour palette, room layout and to-do list to for customers to implement while decorating their homes.
"I already have some exciting projects on the cards for next year and I am looking forward to expanding my client base."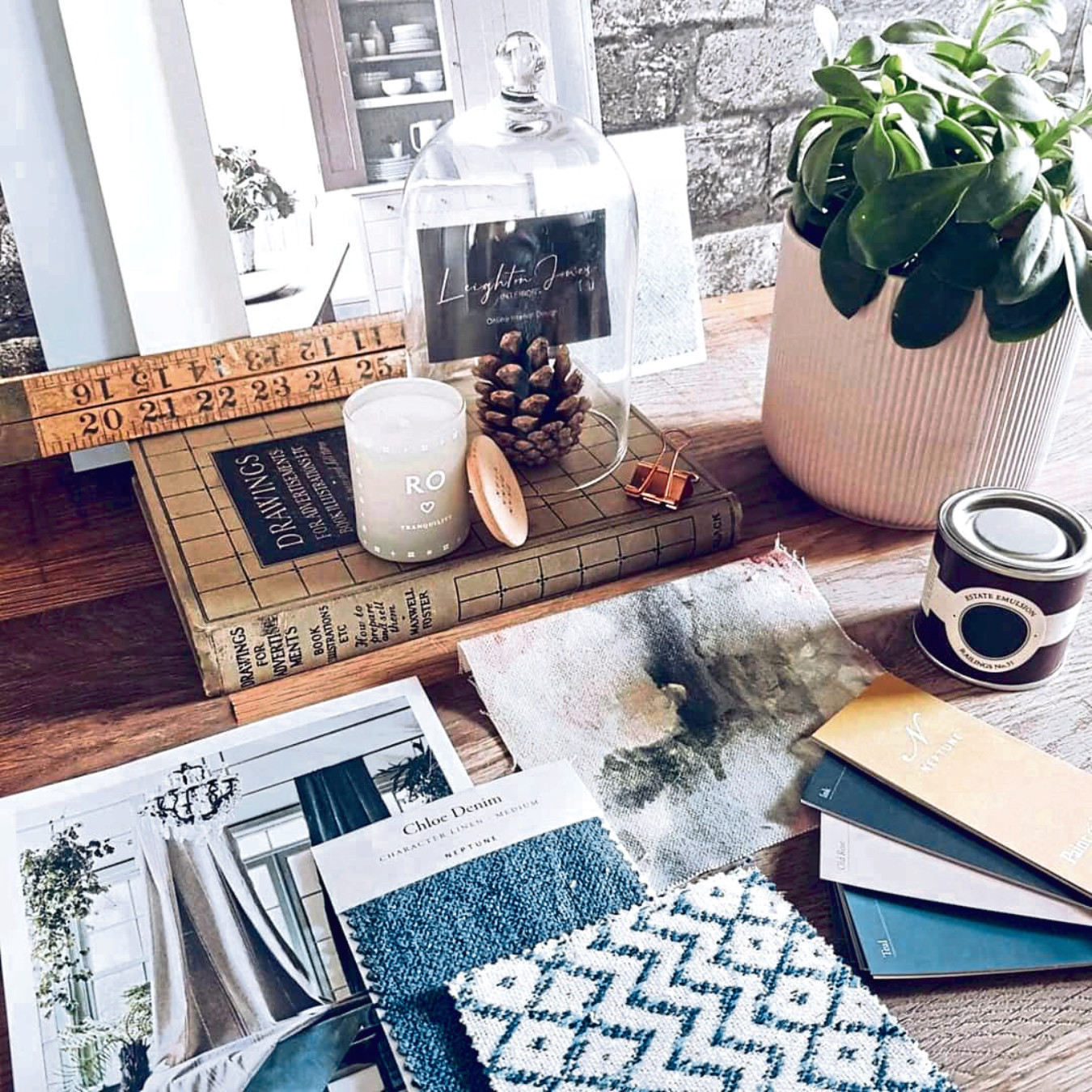 ---
E-design packages at Leighton Jones Interiors start at £75 per room.
Visit leightonjonesinteriors.com to find out more information.