Queues form for new limited edition Liam Gallagher adidas trainers as they go on sale in Aberdeen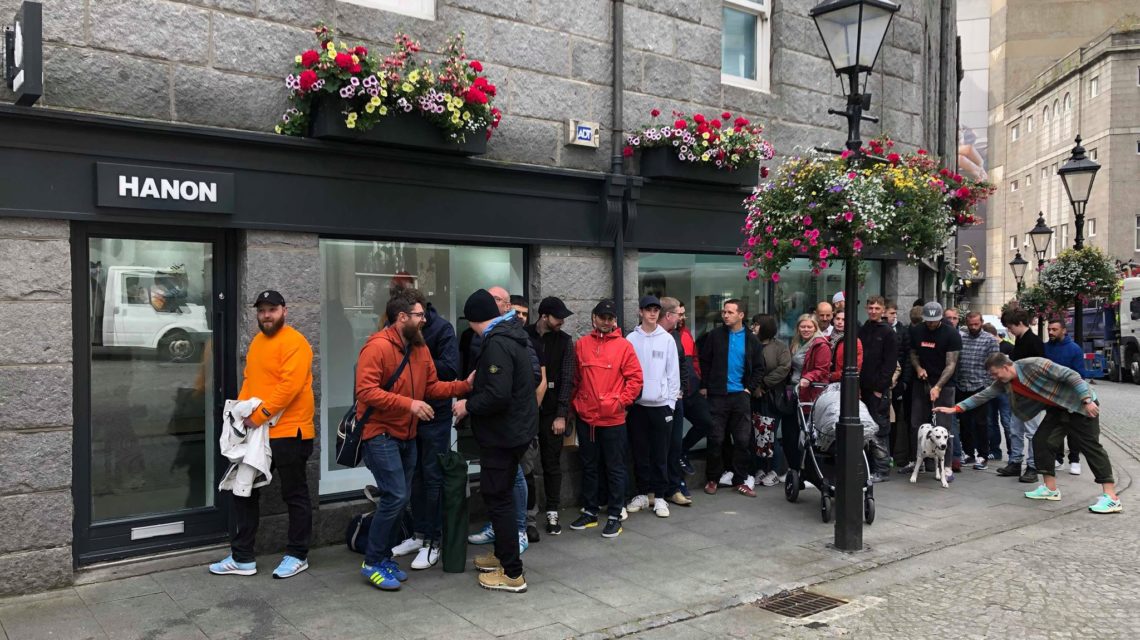 Dozens of people queued outside an Aberdeen store last night for a new limited edition pair of Liam Gallagher trainers.
Hanon on The Green opened its doors this morning at 10am to fans looking to get their hands on the new adidas LG SPZL.
The singer, who has a lifelong affinity with adidas, designed and created the trainers with the global brand as part of its adidas SPEZIAL limited-edition range.
The shoe was released ahead of Liam's new album 'Why Me? Why Not?' which is due to drop in September.
Retailing at £100 in Hanon, picking up a pair was on a first come first served basis. Customers could only purchase one pair each.
And Perry Davies, 30, was one of the first to get his hands on the new trainers.
He said: "I've been queuing last night since around 10-11pm and I queued for about 11 hours. Majority of the guys here are part of a big community and this is what we do, we collect these trainers as a hobby.
"It's a lifestyle for us. This collaboration which is endorsed by Liam Gallagher with the Gary Aspen Adidas special range is a little bit special to quite a few of us here. That's why we queued here for so long.
"We've been waiting for this release for quite a while and I really wanted to get my hands on a pair. I wear all my stuff I buy and I collect them too. I don't collect to re-sell or anything, it's my own personal collection."
For more fashion news, click here.