Popular Aberdeen pub McGinty's Meal An' Ale blends tradition with a modern twist to its gin range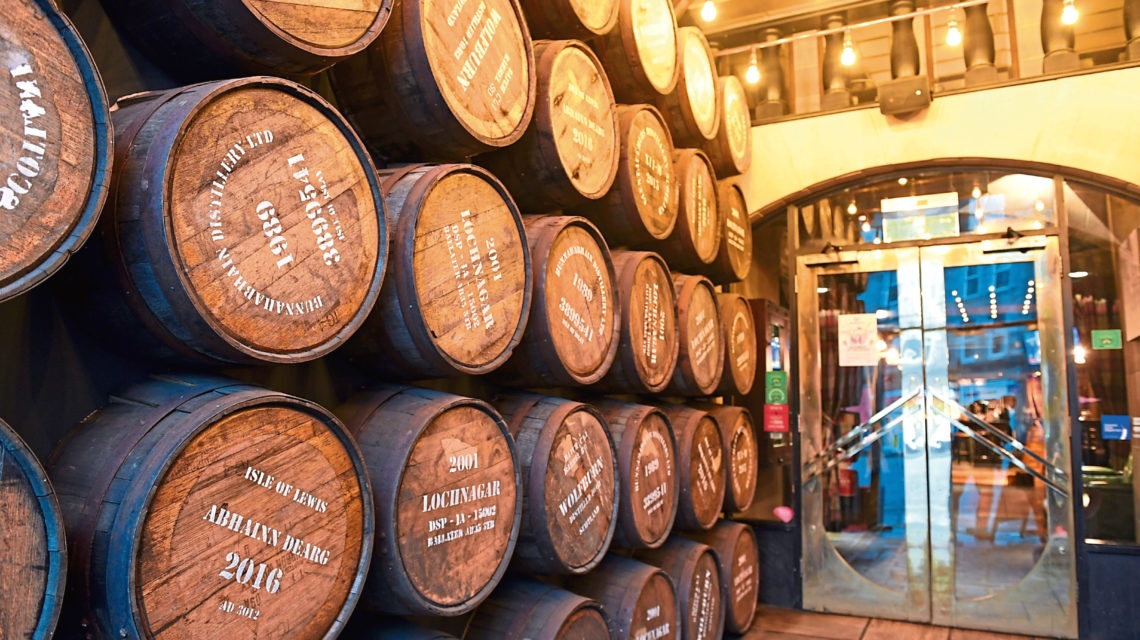 One of Aberdeen's most cherished pubs, McGinty's Meal An' Ale has continuously made a name for itself ever since its inception in 2009.
Owned by the McGinty's Group, the Union Street pub underwent a refurbishment last January and since then it has further developed its space and offering.
Now prioritising and supporting local drinks businesses, McGinty's boasts more than 60 gins and a wide selection of craft beers and premium whiskies.
James McEwen is the bar manager at the pub and, having worked for the company for 10 years, knows a thing or two about quality spirits and the bar's loyal clientele.
He said: "I worked here when it was Frankenstein's so I've been working at this venue specifically for 18 years. When Frankenstein's was closing down I left, but then as McGinty's opened I returned to the venue. I'd stayed in touch with a lot of the people who I'd worked with so managed to get a job when I was going to university. Since then I've progressed through the company from the bottom to bar manager."
Jumping on the craft gin revolution, McGinty's offering of the juniper-based spirit is a large one at that. Modernising the regular gin flight, the pub has introduced gin trees – a metal ensemble which can house 12 gin goblets.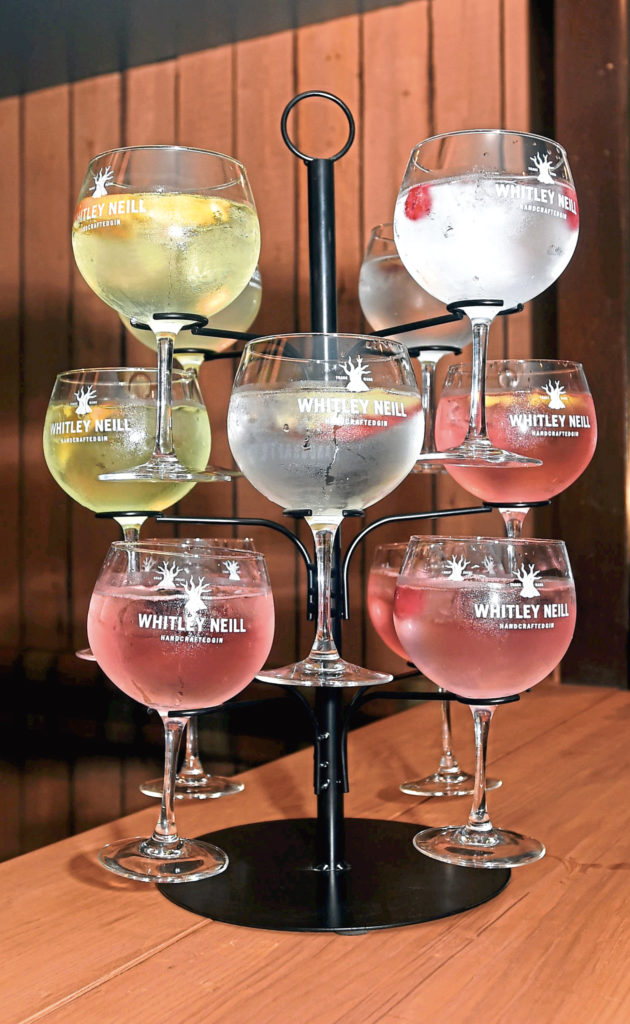 James said: "We've got gins from all over Scotland, England and further afield. There are more than 60 on our shelves and we interchange some of them to keep the offering fresh. All my staff know what garnish is recommended with each gin – although we'll give the customer what they'd like if they request it, of course. And we know all of the correct serves for the gins too."
James is sure the gin trees will take off, especially over the festive period. "They're perfect for sharing and are just a fun addition for the festive period," he said.
"It's a great opportunity for people to experiment with different gins as it can be a challenge finding the perfect one with so many on the market now.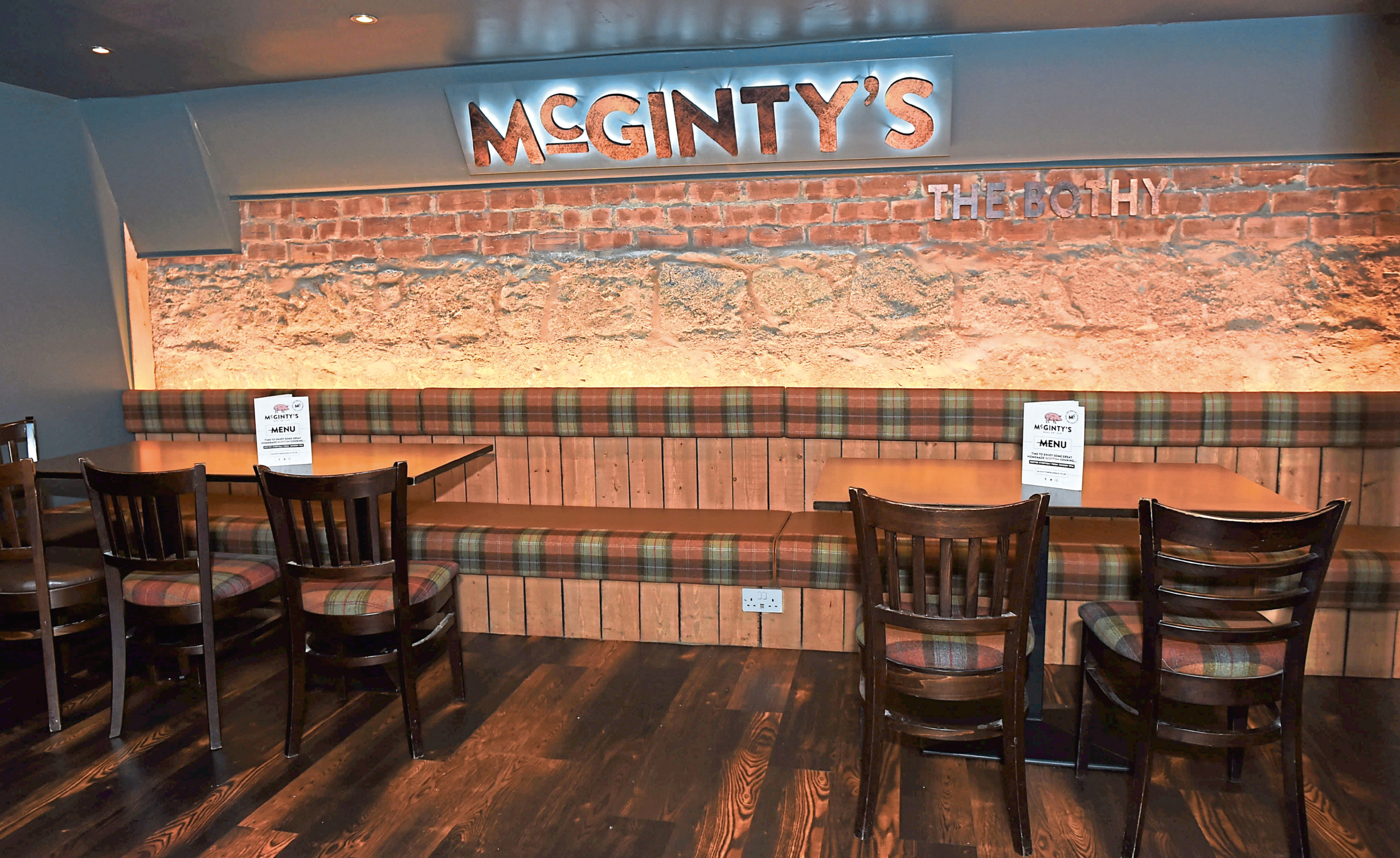 "I can imagine it's going to be very popular over the festivities. It'll be something different that people will really enjoy – especially with so many people out in groups with their friends. It's like a quirky take on a gin flight that you can share with your pals."
But it's not just gin the bar specialises in, craft beer, whisky and a range of other spirits are at the core offering of the city centre bar.
He said: "Following from the refurbishment last January, we went from a smaller back bar to having this huge space which allowed us to expand the spirits offering too. The whisky, gins and craft lager sections have been increased dramatically. We've got BrewDog's range and we've got Punk IPA on tap. We also have Innes and Gunn and some other local companies too – it's what everyone's drinking just now.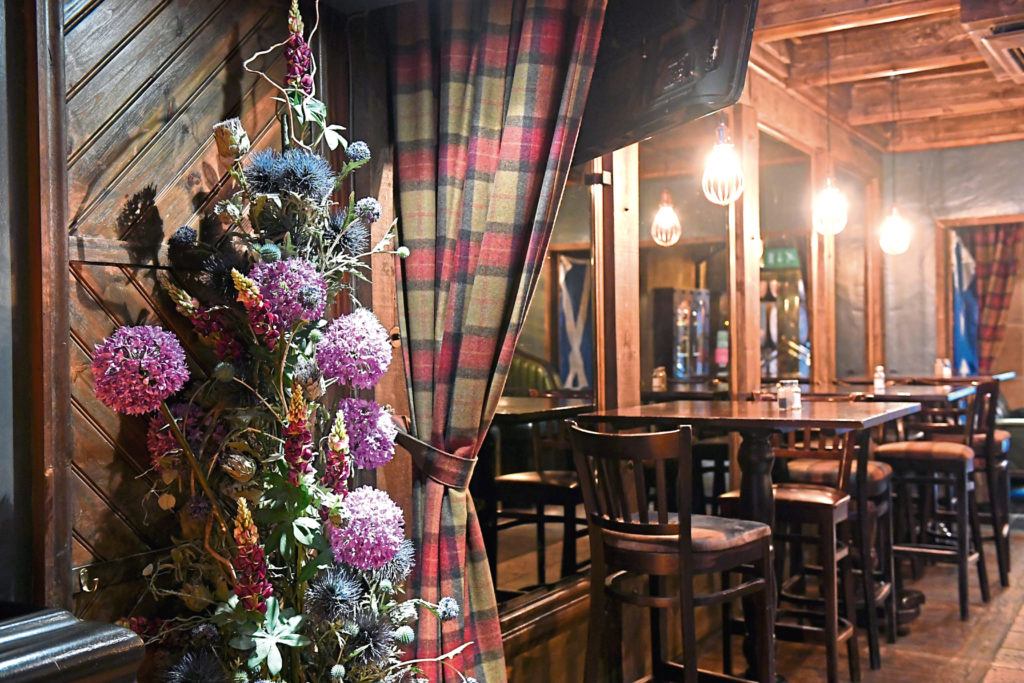 "We know what our customers like and they're pretty vocal about what they'd like to see on the shelves or on tap too, which is great as we can ensure we have what they want behind the bar."
A supporter of championing local drink brands, McGinty's prides itself on showcasing some of the north-east's largest and smallest producers.
"We're an independent brand ourselves and we've always stuck to supporting and working with smaller brands to help give them exposure," said James.
"It's great to be able to do that and people like change and variation so it means it keeps our offering fresh and that we have that sort of niche. "We've got a wide variation but people like knowing they're supporting local businesses."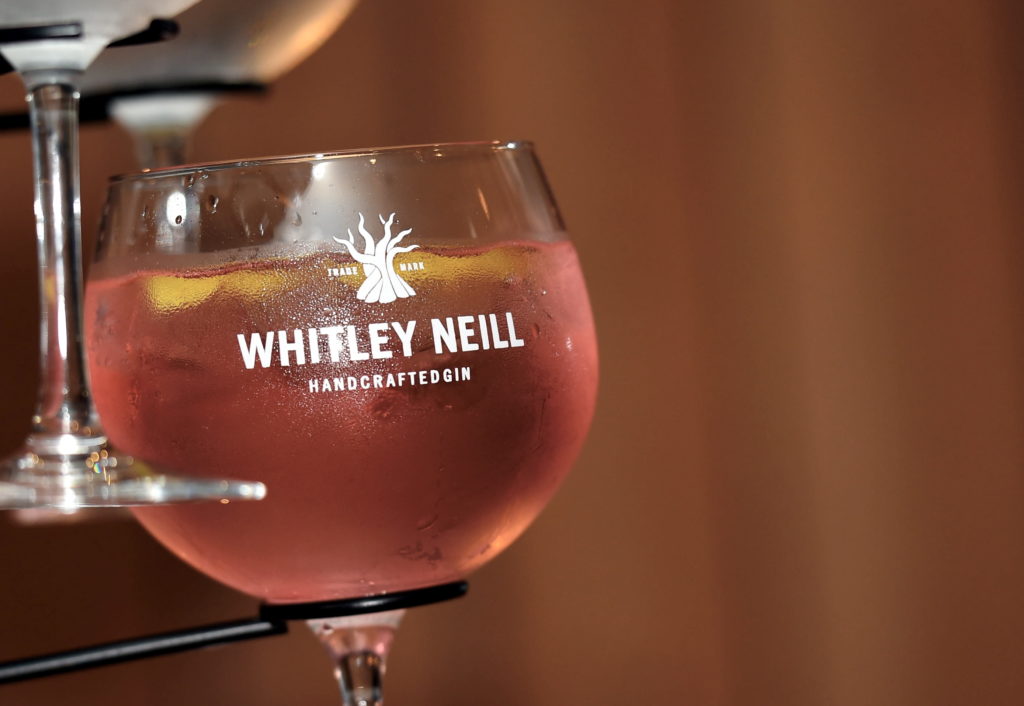 Traditionally an ale pub, McGinty's is now modernising its drinks menu with the addition of some festive cocktails.
He said: "We're going to have a couple of Christmas-inspired cocktails on the menu. We don't normally do cocktails but we wanted to do something a little different over the festive period. Some of our clientele are looking for cocktails more and more so we've listened to that feedback. Those on hen nights and stag dos are always asking for them and there will be gin, vodka, mulled wine and lots of other things included in the offering. It's really a mix of nice classics with a twist."
Celebrating a number of highlights, James says winning two Bar of the Year awards just shows how dedicated he and his team of 16 are in creating a homely pub with outstanding service.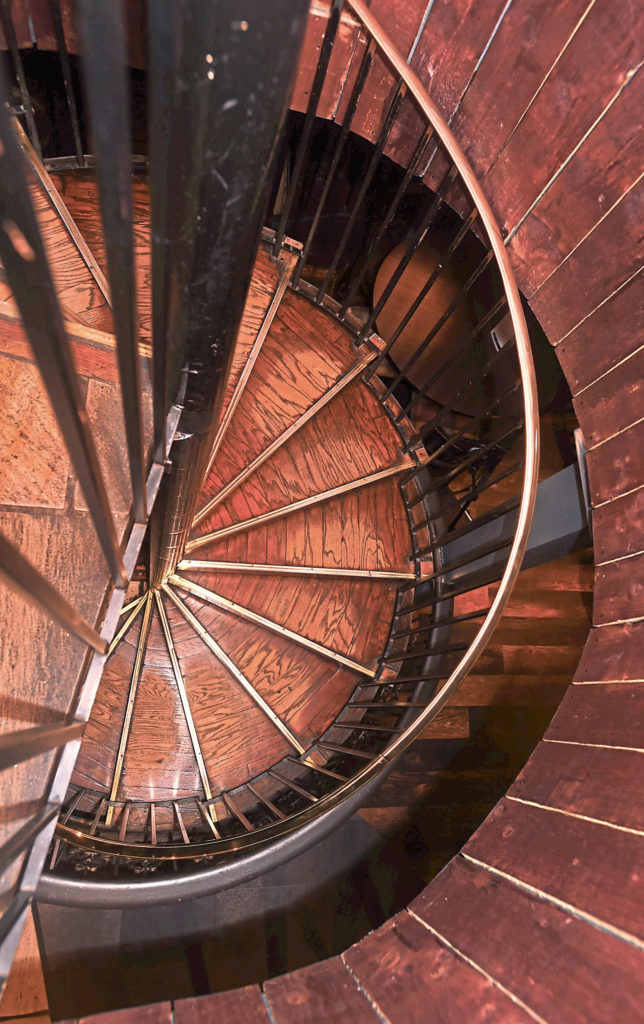 He said: "Last year we won Bar of the Year at the Aberdeen City and Shire Tourism Awards and we also won at the Evening Express Retailer Awards. I've managed to keep our core staff all this time since I took over as bar manager three years ago and that I think is a huge testament in itself.
"We're like a big family here and we've got amazing regulars and clientele who have been coming to us for years – it really does have that family feel to it. "We're trying to accommodate everyone and I think we do that really well."